Launching Stackby for iOS
Finally, it's there for all the Apple users!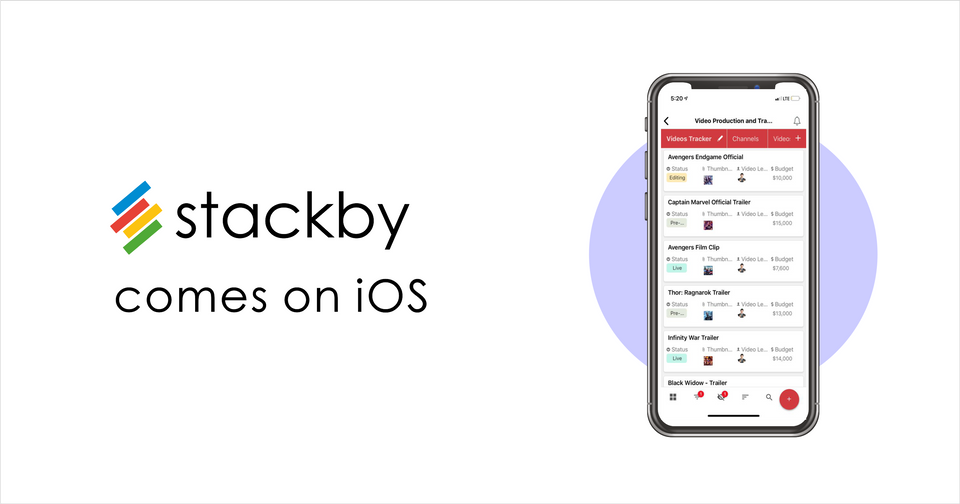 After close to 400 days of development (by a huge team of 1), we've finally launched our brand new, completely built from scratch Stackby iOS app.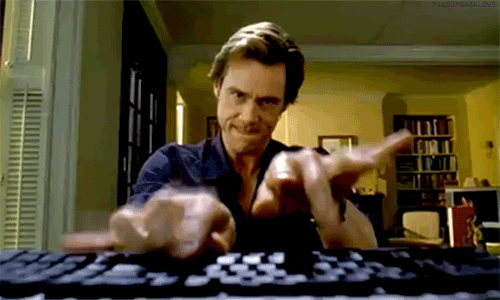 This article contains:
Key Features
2. Customer Reviews
Let's get rolling!
What are the key features of the iOS app?
1. Grid
We had to rethink the grid from scratch. We absolutely could not have opened cells in a spreadsheet on a mobile app!
So we got down to the basics:
We got down to the drawing board and thought of all the ways how a grid would look like on mobile.
After careful analysis, we zeroed on representing rows as cards. Each card would show certain columns and can be scrollable both horizontal and vertical. And it worked flawlessly.
Once we figured how rows would look like - the next obvious step would be to figure out a way to add new rows and columns.
And we handled it with a single popping button '+'.
Yes, this was a huge task! How do we handle 50,000 row cards on a mobile without breaking the app. We kept great emphasis on performance at scale from Day Zero, as a lot of stackers are already using the web-application at that scale. So if we didn't handle this, that meant their existing stacks won't load on mobile. That was a big no for us!
With smart scrolling logic + pagination + dynamic rendering - we could infinite scroll possible :)  
Filtering, Searching and Sorting
Now that the data is there, you can of-course filter, sort, hide columns and search according to your needs and create multiple views to access.
2. Column types
We have over 20 unique column types - dropdowns, checkboxes, attachments, ratings, link, lookup, aggregation, formulas and more.
It was just tedious to handle each of those column types again, with all it's configuration options. But hey, when there is a will there's a way!
Yes your mobile databases are also relational. You can easily link between two tables to form a relationship and use lookups or aggregation to summarize data from different tables.
Yes, you can use Formulas!
With over 75 formula functions, you can build your own custom formula to do calculations.
3. Collaboration

Real-time chat with your team
Yes, chatting & commenting on mobile is in our DNA now. It's easier, better and faster when you collaborate on individual rows. Now work with your team from anywhere - home, office, train, terrace etc & get things done.
Image
Love those todo lists? Now create your subtasks on each row and check off like a boss. Bring back those checklists to life.
4. Using Templates
All the templates on the web are on the mobile. Just select any of the templates and copy on your workspace. Whether you're managing a todo list, a client project, personal CRM or even a contact database - it's all available in our extensive template gallery!
5. Push Notifications (Finally!)
Yes, finally get mobile push notifications when someone comments, mentions, adds you as a collaborator or invites you to a particular stack. Don't miss any updates.
What do some beta users have to say?
And we got some love from the early users :)