Introducing Page Designer in Stackby
One new app in Stackby, one giant leap for all the users. Now build custom pages (invoices, certificates and more) directly from your Stackby records with the introduction of the Page Designer App in the Apps Marketplace.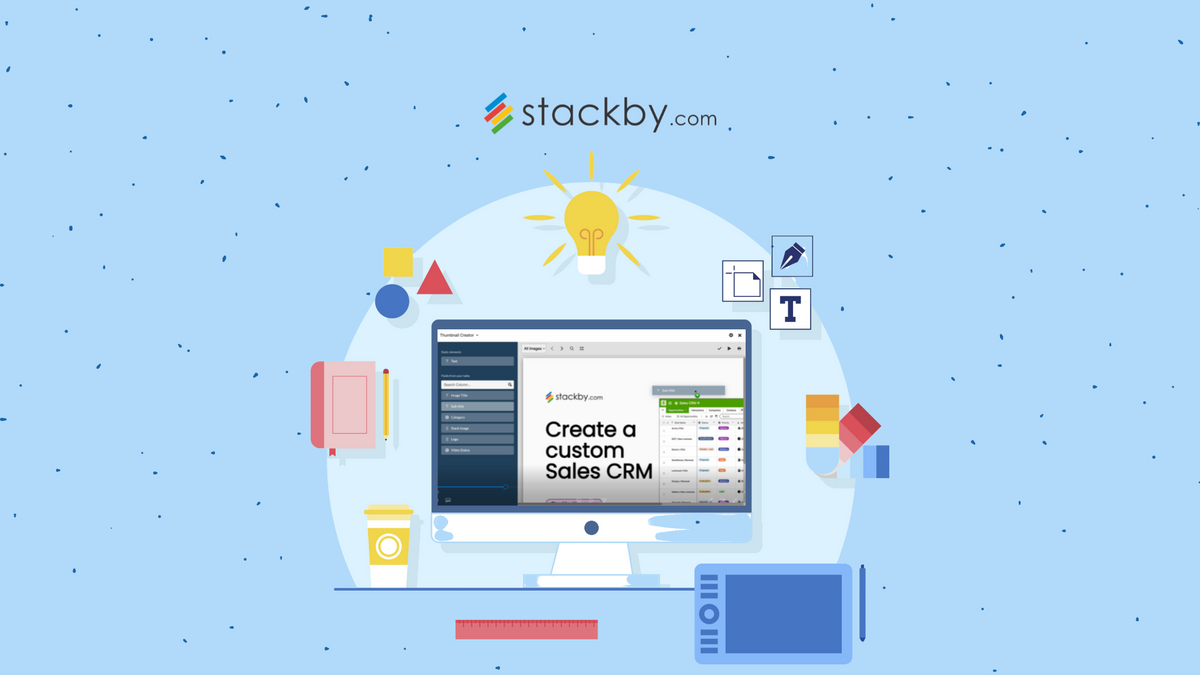 In this era of digital transformation, organizing and presenting data has become crucial for businesses and individuals alike.
Stackby, a leading no-code platform for collaborative work management, has taken a significant step forward by introducing its innovative Page Designer App (in beta) in the Apps Marketplace.
This revolutionary app empowers users to create stunning templates for invoices, catalogs, cards, casting sheets, certificates and more, all directly from their records.
In this comprehensive blog post, we will explore the features and benefits of the Page Designer App, showcasing how it enables users to craft visually appealing pages easily. So, let's get started:
Simplifying Record Design
Page Designer integrates seamlessly with Stackby's versatile database platform, allowing you to leverage your existing data in your table and transform it into visually stunning record pages.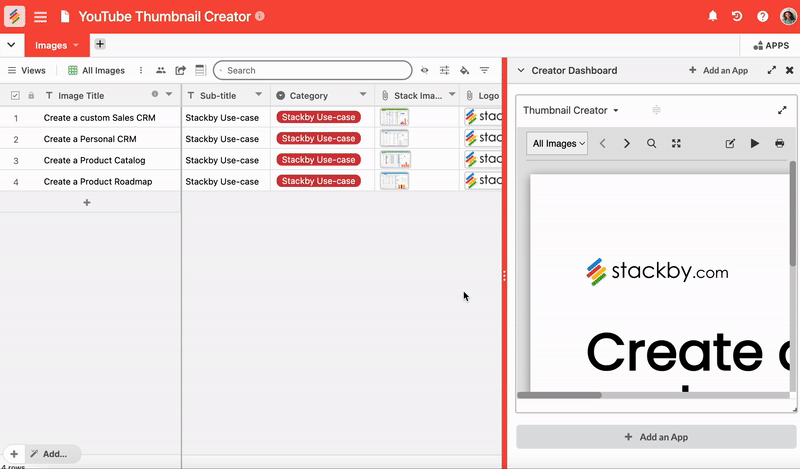 Adding the Page Designer app to your Stackby stack will unlock a whole new world of design possibilities.
Say goodbye to switching between different tools or spending hours on complicated design software. With this robust tool, everything you need is right at your fingertips.
Designing with Ease
Page Designer offers a user-friendly interface that makes the design process a breeze. To get started, simply select the desired page size and orientation.
Whether you prefer a standard A4 size or a custom layout, Page Designer has got you covered. Once you've set the stage, you can begin designing in a 2D environment that mirrors the structure of your tables.
Using columns from your existing records, you can easily arrange and organize the data within your design.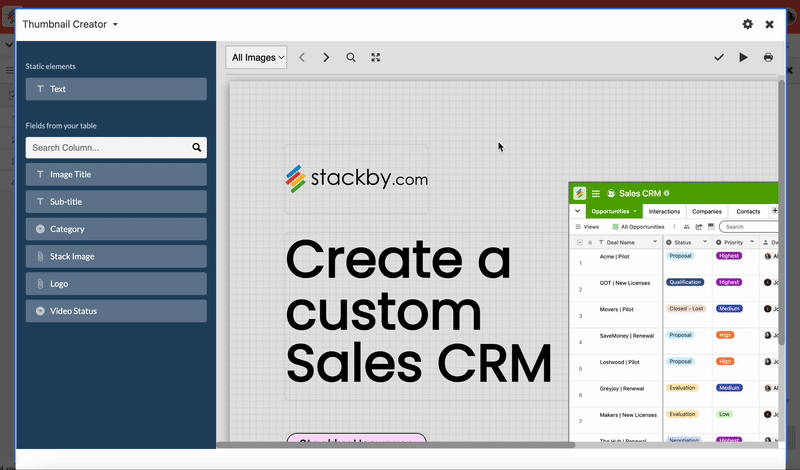 Need to display product information in a catalog or create an invoice with itemised details? Simply drag and drop the relevant columns onto your page and watch your data seamlessly populate the designated areas.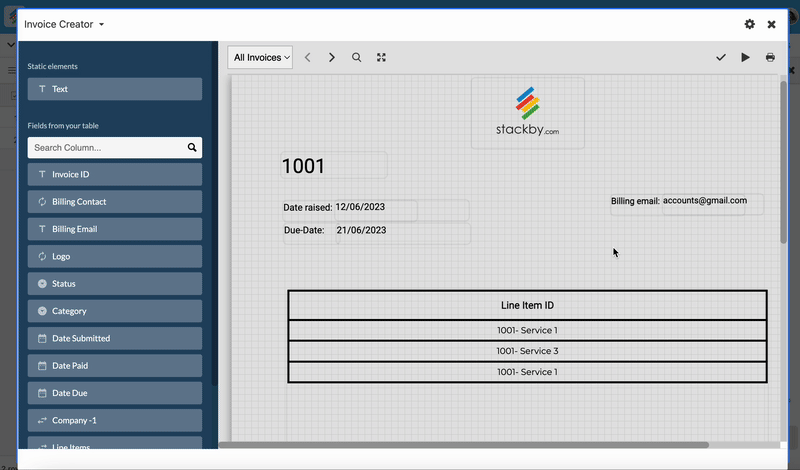 This intuitive process eliminates the need for manual data entry, ensuring accuracy and saving you valuable time.
Customization at Your Fingertips
Page Designer empowers you to create records that align with your brand's aesthetic and requirements. You can add custom static text and images to your page designs alongside dynamic column data.
It opens up endless possibilities for customization. Include your company logo, product images, or any other visual elements that enhance your records' overall look and feel.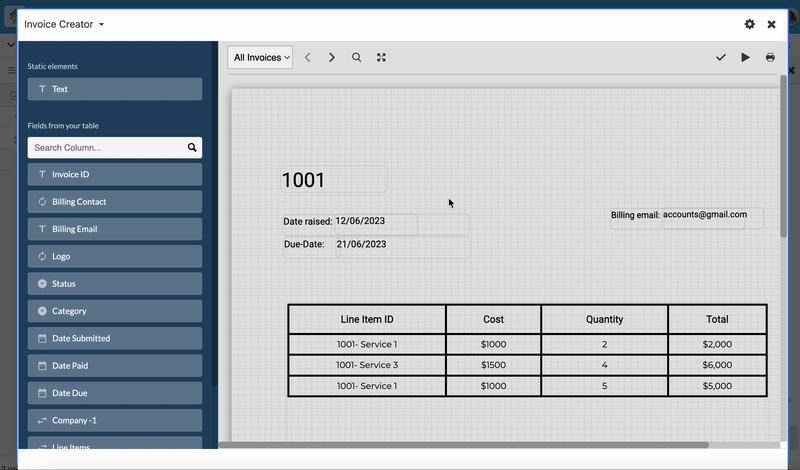 The app offers a range of styling options to personalize your designs further. Customize fonts, colors, and sizes to match your brand guidelines.
With just a few clicks, you can transform a basic data table into a visually appealing record that leaves a lasting impression on your clients or stakeholders.
Preview, Export and Print with Ease
Once you've perfected your record design, you can then preview your designs in a full-screen and also there are flexible export options to suit your needs.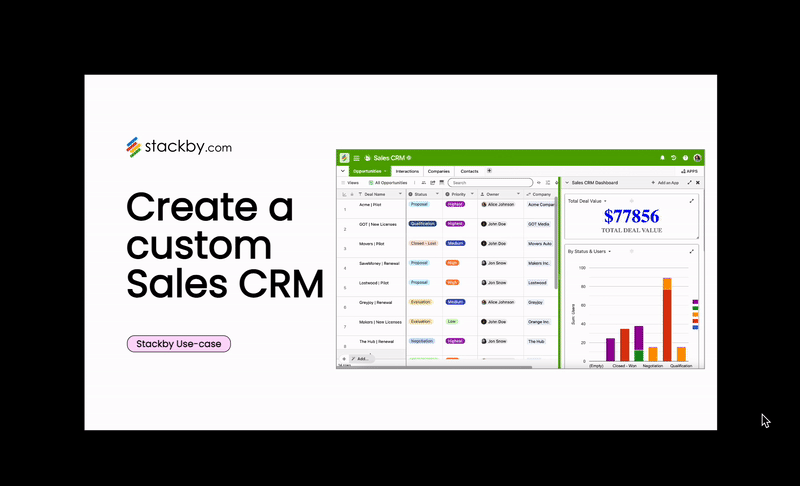 You can easily export your designs into PDF format, ensuring compatibility across different devices and platforms. The PDF files retain your designs' integrity, ensuring they appear exactly as intended.
Additionally, if you prefer to have physical copies of your records, Page Designer enables you to print your designs directly.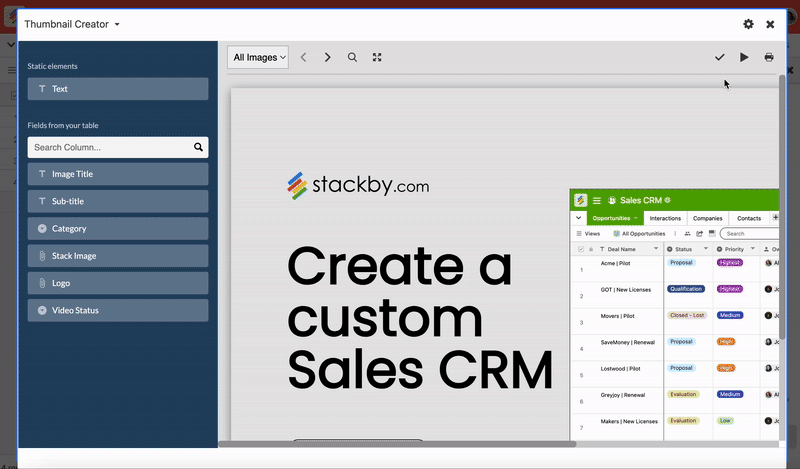 Whether you need hard copies for your office or want to create professional materials for presentations or events, you can always rely on this Page Designer app.
Key Benefits of Using Page Designer App
The Page Designer app in Stackby offers numerous benefits, making it a powerful tool for various use cases. Let's explore the key advantages of using the Page Designer app:
1) Time-Efficient Design Process:
The Page Designer App eliminates the need for external design software, streamlining the template creation process. Users can now design templates within their workspace, saving valuable time and effort.
2) Professional and Presentable Templates:
Regardless of their design expertise, users can create professional-looking templates that leave a lasting impression on recipients. It enhances brand credibility and establishes a sense of professionalism.
3) Versatility for Various Industries:
The app's versatility makes it an ideal solution for a wide range of industries. Whether it's a marketing agency, a retail business, or a casting company, the Page Designer App adapts to different use cases seamlessly.
4) Streamlined Documentation:
With Page Designer, you can create well-organized and structured documents from your data. It simplifies the process of converting complex data into visually engaging presentations, reports, invoices, and more.
5) Data Integration:
The app seamlessly integrates with your existing data in Stackby, making it easy to pull information directly from your tables and populate your designs automatically. This integration streamlines the process and ensures data accuracy.
6) Real-time Updates:
As your underlying data in Stackby changes, Page Designer reflects those updates in real-time. This dynamic linking ensures that your documents and presentations are always up to date, eliminating the need for manual updates.
Real-Life Applications
The versatility of Page Designer makes it applicable to various industries and use cases. Let's explore a few examples:
Invoices: Create professional and detailed invoices by pulling data from your records. Customize the layout, add your branding elements, and effortlessly generate invoices in no time.
Catalogs: Design stunning product catalogs by integrating images, descriptions, and pricing information from your existing records. Showcase your offerings in a visually appealing manner and impress your clients.
Cards: Whether business cards, holiday cards, or event invitations, Page Designer allows you to design and print customized cards using your record data. Add personal touches, incorporate relevant images, and create unique cards that stand out.
Casting Sheets: Casting sheets are crucial for auditions and talent management in the entertainment industry.
Certificates: With Page Designer, you can easily design casting sheets by utilizing data from your talent database, making the process efficient and professional.
And others like one-pagers, receipts, job cards, salary slips and more. The possibilities are endless.
2 Page Designer Templates you can get started with:
1) YouTube Thumbnail Creator:
Generate visually stunning Youtube thumbnails in bulk for your videos.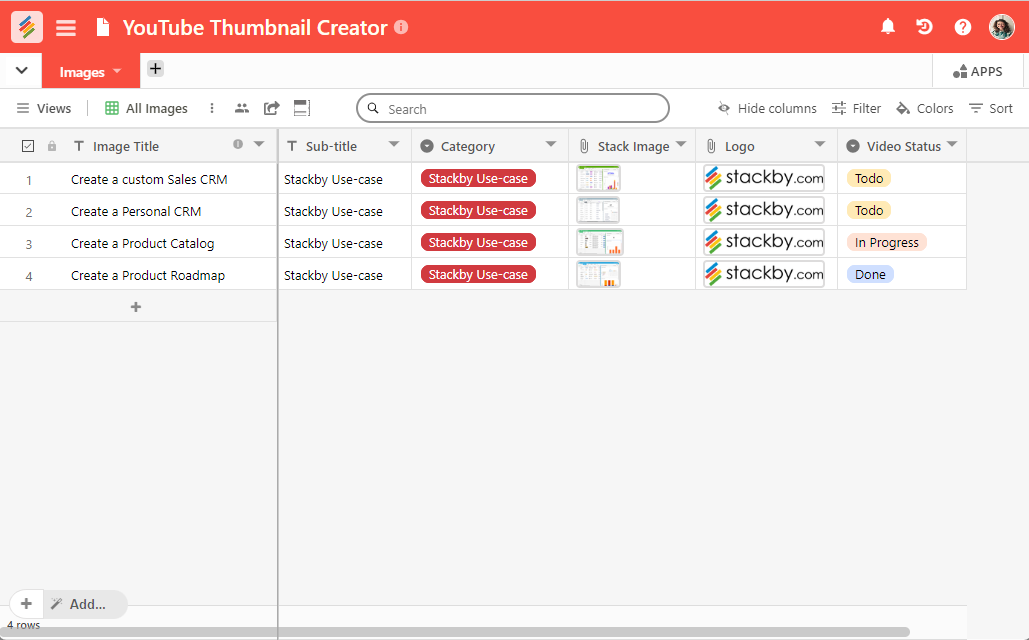 2) Online Certificate Maker:
Create dynamic certificates for your students or participants in bulk.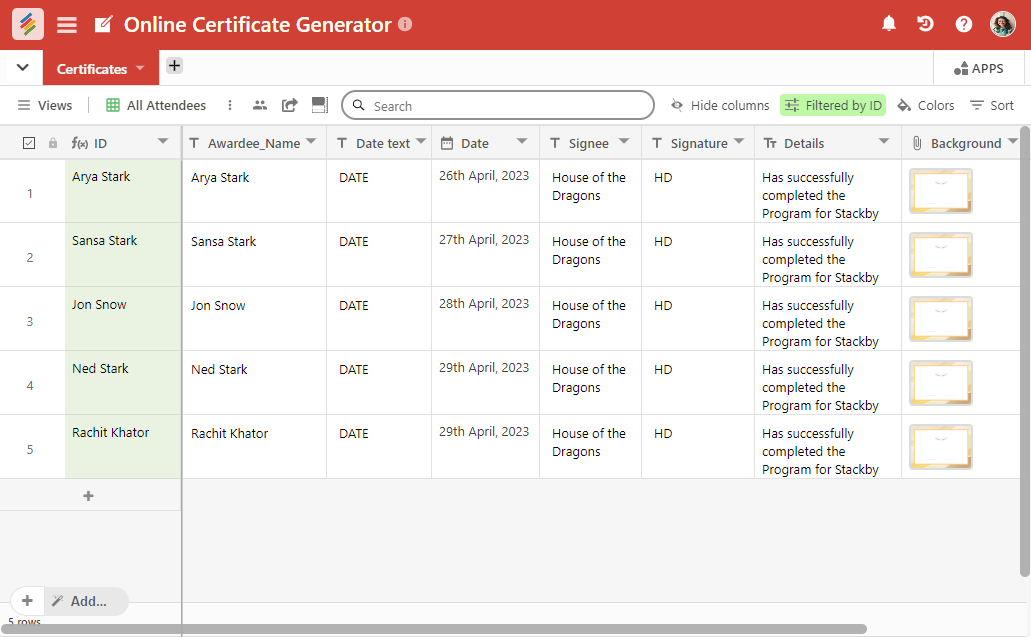 Check out the online certificate generator tutorial here:
Concluding Thoughts
With the introduction of the Page Designer app, Stackby continues to empower its users to streamline their workflows and improve productivity.
Designing beautiful and functional templates has never been easier with the app's user-friendly interface and real-time collaboration features.
So, what are you waiting for? Add the Page Designer app to your Stackby workspace and unlock a world of creative possibilities.
Page Designer has got you covered whether you need professional invoices, captivating catalogs, personalized cards, or precise casting sheets.
Join thousands of satisfied users who have already transformed how they create templates and bring creativity to their records. With Stackby's Page Designer app, the power of design is in your hands.
Get started today and experience the joy of designing with ease!