A Simple Guide on Workflow Management Software [Updated 2023]
A workflow management system can turn your businesses towards success. Find out what exactly is workflow management, what are the top features of a workflow management solution and how to choose the right workflow management tool for your business.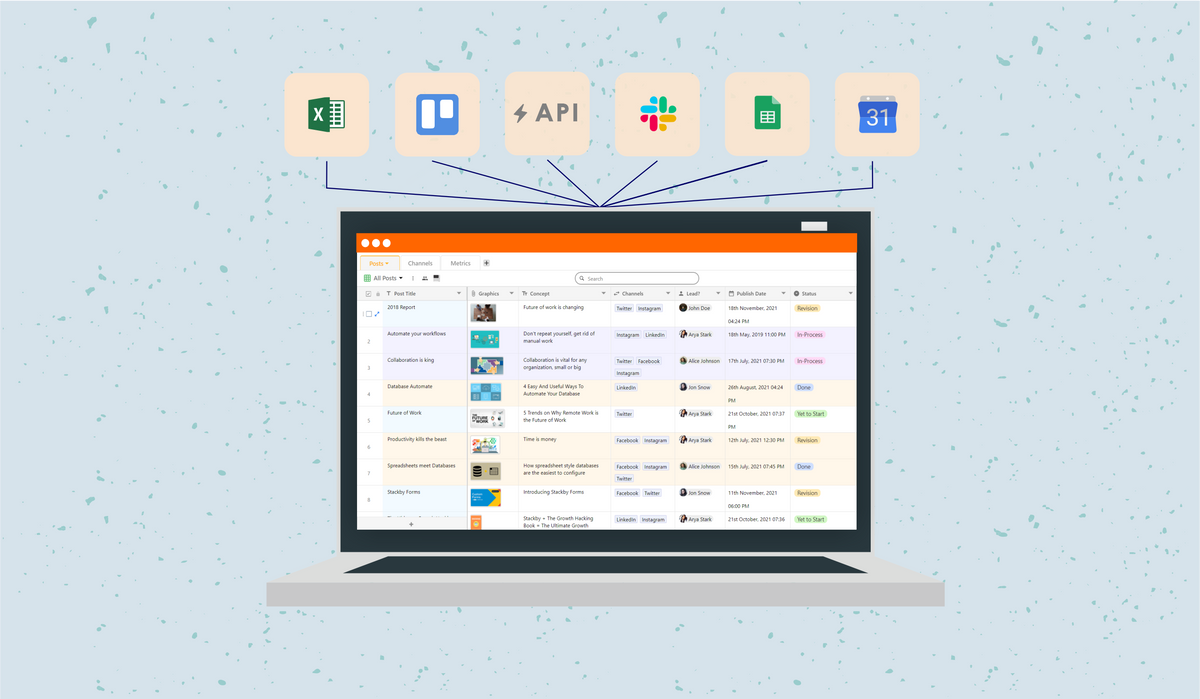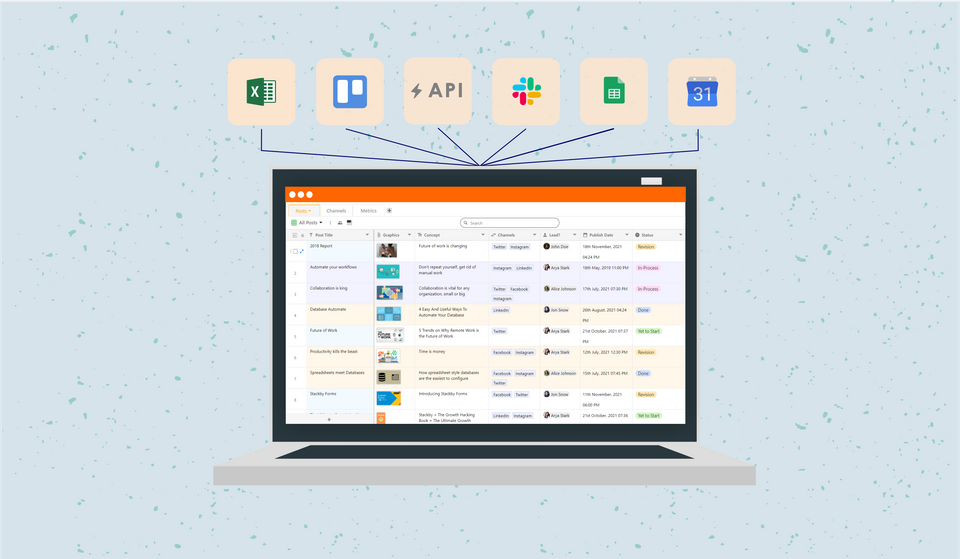 Did you know that 60% of occupations could save 30% of their time with automation regarding business processes? Not only this, 90% of employees are being hindered by repetitive tasks that can be automated easily.
Every business, whether large or small, involves a certain set of tasks that consume most of the time of the employees. Due to a lack of proper delegation and description of a streamlined pathway of getting things done, businesses often face delays in projects, inadequate time management, and low productivity of employees. The right workflow management system can turn the tables around and bridge all the gaps. Let us find how, in this blog post.
What is a workflow?
Let's start with a scenario. Suppose, you want to publish an article on your website. What would you do about that? You will probably find a suitable trending topic -> research keywords -> write the article -> edit the article -> attach graphics -> upload it on your CMS -> publish it. You will follow the same steps every time you want to publish an article on your website.
This series of steps that are being followed to complete a task in any business or organization is called a workflow. In other words, a workflow is a process of how you get things done.

You may also consider a workflow as a sequenced checklist or set of instructions for achieving a goal in your business.

A workflow may involve either sequential tasks or parallel tasks. Sequential tasks take place one after the other. For instance, writing the article -> editing the article -> publishing the article is a sequential workflow.
Parallel tasks happen simultaneously. For example, the HR department can ask for new software and equipment for a newly hired employee and at the same time, they might request paperwork and contracts from the legal team. Once both these tasks are complete, the workflow is finished.
However, there are certain things to consider while implementing workflows in an organization. For instance, in the workflow of publishing an article you might consider the following:
A deadline before which you create the article
You might collaborate with a writer to create the article
You may involve an editor who will edit your work
You may involve an operations team personnel to upload all the graphics and written content on the CMS
In other words, a workflow includes three important things - workflow steps, team members, and workflow rules or conditions. The workflow steps define what needs to be done. One or more team members can be incorporated into a workflow to achieve a goal and certain rules or conditions can be followed to ensure that a workflow is successful.
How will you keep a check on these things or keep a record of people who are accountable for different tasks in a workflow?
You need a workflow management system for that! So, let us see what that is.
What is a workflow management system?

A workflow management system defines how to plan, organize, and manage workflows in an organization. It involves defining a workflow, optimizing a workflow, and automating a workflow for better productivity, and minimal errors. Here are a few examples of workflows in an organization:
New employee onboarding workflow
Businesses can enhance their onboarding process and automate it for their new employees and recruitment teams. For example, a typical employee onboarding workflow would look like this:
Add employee information
Add personal allowances
Add relevant forms
Add work-related accounts
Assign training materials
Discuss project roles and responsibilities
Confirmation
HR Review
2. Expense tracking
An expense tracking system can be used by a company to manage expenses made by different employees or departments. Here's how a typical workflow would take place for expense tracking:
Employee submits an expense report
Manager views and approves it
The finance team reimburses the employee
The finance team also enters data into the system
The finance team creates an expense report
Learn More : How to build a Custom Applicant Tracking System (ATS) in Stackby
3. Inventory management
Businesses can use inventory management workflows to track their products and stocks, manage sales orders, and supplier details. Here is a typical inventory management workflow:
Stock check
Stock order
Creation of purchase order
Billing
Stock update
Sales order
Invoice Creation & Management
Add record
A business may involve numerous workflows like the ones stated above. A workflow management system is a software tool that helps businesses in managing all such workflows in one platform. It can make it easier for the teams to reduce redundant tasks, simplify the delegation process, enhance transparency in a business workflow, establish accountability, and reduce the processing times of workflows.
What to look for in a workflow management system?
Here are three important things to consider in a workflow management system:
1. Collaboration: Since workflow management involves team members, you must find a platform where all the concerned team members of a workflow can collaborate and get the tasks done. Sharing tasks must be a breeze with workflow management systems.
2. Automation: The next important thing that workflow management software should offer is automation. It should reduce the amount of manual or redundant tasks and make things easier for the team. For example, sending automated messages, emails or generating automatic reports.
3. Visualization: It is important how different team members can visualize a workflow other than checklists. For example, a calendar view is suitable to track the start and end of a workflow. A Kanban view makes more sense when you have to check the current progress in a workflow than a checklist. Visualization makes workflow management more effective.
Why is workflow management important?

You might be thinking why you need a workflow management system now when all your team members know their tasks and the work is getting done anyway, right? Well, consider the following:
Do you often face delays in tasks such as an invoice that takes months to get approved?
Do you often have to send continuous emails to your team members to know the current status of their work?
Do you have to conduct regular meetings so that every team member can coordinate with each other?
If you just answered "yes" to these questions, you need to streamline your workflows.
A workflow management system brings clarity to the team. It specifies who is working on which task which makes the organization of tasks much easier.
A workflow management system makes your team independent yet in collaboration. Everyone knows what they have to do or what they are accountable for and whom to connect with when in need.
A workflow management system helps you optimize your tasks. Since you document everything in a workflow management system, you know what are the loopholes or problem areas and you can work upon them to enhance your workflows.
A workflow management system gives you a timeline for all your tasks. You know when a task would be completed so that you can switch to the next one and in turn complete the whole process on time.
A workflow management system helps you bring all your data in one place. It lets you integrate with your favorite third-party apps such as Google Sheets, Google Analytics, Facebook Ads MailChimp, YouTube analytics and bring all the required data or KPIs in one place.
Long story short, workflow management solutions provide you with a bird' eye view of your company. You know what is going where and there is no need to micro-manage tasks anymore. Everything just falls into place.
12 Functions of Human Resource Management (HRM)
Top features of a workflow management system

With automated workflow management solutions ensuring efficiency, productivity, and accuracy, organizations today are looking for ways to implement such systems.
73% of IT leaders say that thanks to automation success, employees are saving between 10 and 50% of the time they previously spent doing manual tasks.
42% of business leaders agree that workflow automation speeds up the completion of repetitive tasks.
85% of business leaders believe that automating some of the workloads will give them and their employees more time to focus on the goals that truly matter to the company.
With workflow management systems becoming so essential for organizations today, do not miss a chance to find the best system for you. Here are the top 5 features to look for in a workflow management system.
1. Easy collaboration and communication
A workflow management system makes it easier for your team to collaborate. Team members can send messages across and have clear conversations using the system. Approved stakeholders should be able to send requests appropriately. Not only this, it provides security and permissions features so that only authorized individuals can access the workflows.
2. Integration with other tools and applications

A workflow management software provides common grounds for managing tasks and data. It allows you to connect with third-party applications such as emails, messaging, databases, analytics, etc so that you can easily navigate through workflows without switching to a hundred other applications.

3. Automation of repetitive tasks
A workflow management software enables you to automate your manual or repetitive tasks. This not only saves time but enhances the productivity of the whole team. For example, have you seen how Stackby enables you to collect data using custom forms and automatically populates the tables? Employees no more have to manually enter the data sent by a customer or user.

4. Real-time reporting
A workflow management system generates real-time reports and creates easy-to-understand dashboards for the whole team. This way one can ensure clear decision-making based on the key performance indicators. It must also include flexible and customizable reporting tools so that businesses can alter the system based on their requirements.
5. Scope for improvement
A workflow management system gives you a chance to grow your business. For example, it ensures that business managers know how many tasks were completed on time or which tasks caused delays and why. This way businesses can improve their workflows or train their employees accordingly for better results.  
Read more: Ultimate Guide to Work Management Software in 2022
5 tips in choosing the right workflow management system

With so many options to manage your workflows and implement automation in your business processes, business owners often get confused about which workflow management tool would be right for them. So here are 5 easy tips on choosing the right workflow management system for your organization.
1. Find out which features do you need
Does the workflow management system support integration of third-party apps specific to your business? Are their dashboards and reporting tools easy to understand? Be clear with what kind of workflow management system you need and then make a choice.
2. Find whether you can scale up in the future
As your organization will grow, the number of employees will grow, workflows will change and there will be more data to handle. Will workflow management ensure scalability? Find that before making your choice.
3. Consider pricing and affordability
Not every business can afford paid workflow management tools. Many look for a free workflow management system at first or the ones that can be afforded as per the current state of your business. The best ones are those that give you different pricing options and room to implement better features as your company grows.
4. Look for no-code features
Not every employee or business owner can code. So the best option is to look for workflow management software that enables you to create your workflows without any coding. It should be easy to use and implement for every team member, even non-technical
5. Ensure a simple set-up
The right workflow management tool should enable you to get started right away. Yes, it might take a day or two to understand the different features. But it is better to choose the one that is cloud-based and does not need to be installed individually on every computer.
Choosing the right workflow management tool for your organization

If you are thinking of using spreadsheets and excel to manage different workflows then, we have a better solution for you. Why not consider a spreadsheet-like but more powerful, automated, and streamlined work management system like Stackby?
Stackby gives you a chance to collaborate with your team, integrate with third-party apps, ensure permissions and security features, and help you to automate your workflows without involving any single line of code. We also provide real-time reporting and customizable dashboards so that teams can view everything in one place.
Get your free Excel spreadsheet for business expenses [2023]
Stackby provides more than 25+ column types so that businesses can organize their data the way they want. We also support different views such as Gallery, Kanban, Calendar, and Grid views so that businesses can visualize their data more efficiently. Last, but certainly not least, our variable pricing features are suitable for organizations of every size. Moreover, it is absolutely free to start with Stackby and scale up as you grow.
Check out our video tutorials to know more about how to use Stackby for workflow management or get a detailed Stackby Demo on a call with one of our customer success members.
The best is to start with Stackby for free and build your own workflows today, sign up here.