Monday.com Review 2023 - Features, Pricing and Alternatives
Looking for a project management tool to manage your tasks and projects? Check out our honest Monday.com review with key features, pros, cons and suggested alternatives.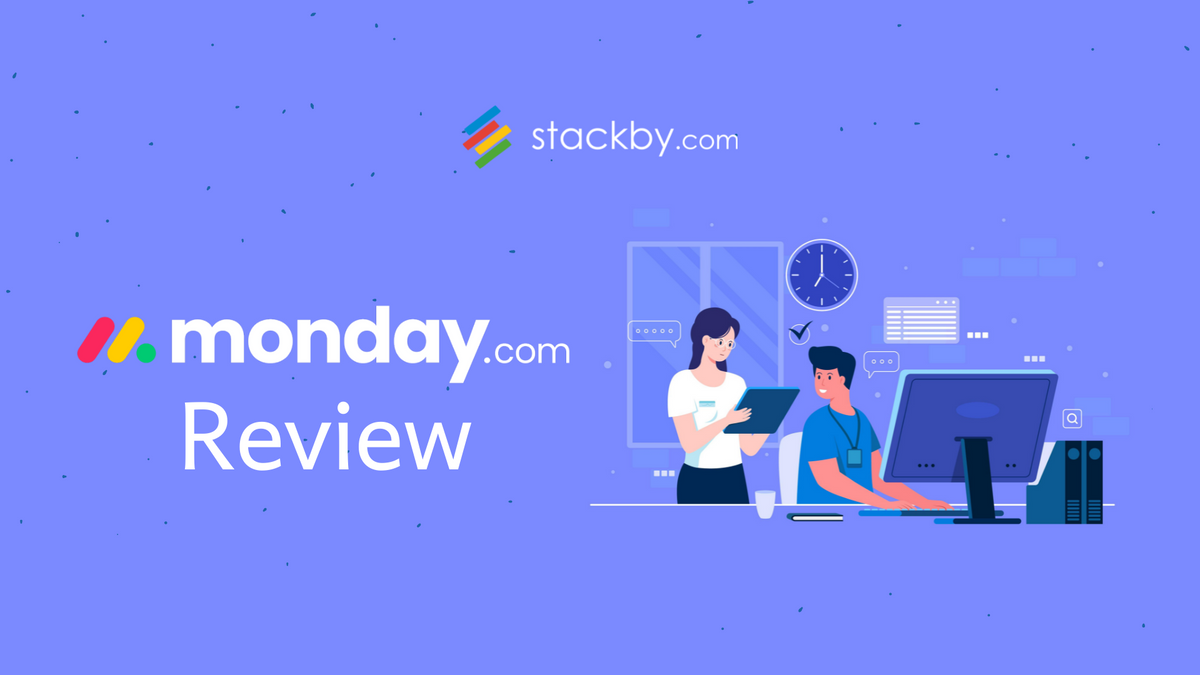 In today's fast-paced world of business, efficient project management and team collaboration has become crucial for success. One tool that has gained prominence in recent years is monday.com. Launched in 2012, monday.com has quickly become a leading work management platform, valued at over $6 billion today. In this blog, we will explore the features, pros and cons, pricing plans, and real-world applications of monday.com. We will also talk about Stackby: an alternative tool to monday.com that offers similar capabilities and is worth considering.
What is Monday.com?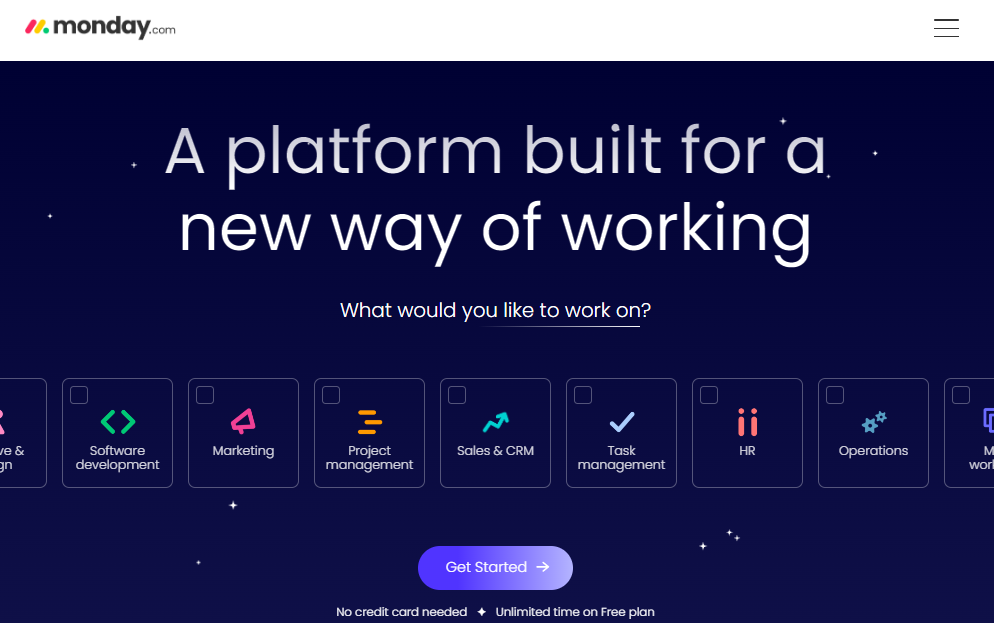 Monday.com is a cloud-based work management tool that allows teams to collaborate, track progress, and manage tasks efficiently. It simplifies the process of project management by providing a visual and intuitive interface that requires no coding knowledge. With its user-friendly design and customizable templates, even non-technical users can easily navigate and leverage the power of the platform.
The platform offers intuitive timeline views that enable users to visualize project timelines and dependencies, making it easier to plan, prioritize, and execute tasks. The software offers seamless third-party integrations and advanced reporting features to track project progress and performance, further enhancing productivity and efficiency.
Whether you're a project manager overseeing complex projects, a marketer managing various campaigns or a team member working on individual tasks, Monday.com provides the tools and features to help you effectively manage and track progress in a collaborative environment.
Monday.com Key Features
Project Management: Monday.com offers a comprehensive set of features to effectively manage projects. Users can create boards to organize tasks and assign them to team members. The platform also provides customizable templates to streamline various project workflows.
Collaboration: Users can comment on tasks, update task status, share files, and communicate with team members seamlessly. This facilitates real-time collaboration and ensures everyone stays on the same page.
Automation: Users can automate repetitive tasks to streamline the whole process. With its automation capabilities, users can create custom workflows that trigger actions based on specific events or conditions. This saves time and reduces the chances of errors.
Integration: Monday.com integrates seamlessly with popular tools like Slack, Google Drive, etc. This allows users to centralize their work and avoid the hassle of switching between different platforms.
Analytics and Visualization: Monday.com provides data insights and analytics through its reporting features. Users can create charts, graphs, and dashboards to visualize project progress, team performance, and other relevant metrics.
Customization: Monday.com offers a high level of customization to cater to different team requirements. Users can create custom fields, labels, and columns to fit their unique workflows and processes.
Pros and Cons of monday.com
Like any software tool, monday.com has its share of advantages and disadvantages.
Pros:
User-Friendly Interface: Monday.com's intuitive interface makes it easy for users to get up to speed quickly.
Versatile Work Management: The platform is highly flexible and can be customized to suit the needs of different teams and projects.
Collaboration and Communication: Monday.com provides seamless collaboration and communication features, enhancing team productivity.
Automation: The automation capabilities of monday.com reduce manual work and improve efficiency.
Integration: The platform integrates with a wide range of third-party tools, allowing users to leverage their existing workflows.
Customer Support: Monday.com has 24/7 active customer support.
Views: Users can visualize projects and workflows in different views like Kanban, Gantt, Calendar etc.
Cons:
Learning Curve: While monday.com is user-friendly, there might still be a learning curve for new users, especially for those who are not familiar with project management tools.
Advanced Features: Monday.com may not be a suitable choice for complex and large-scale projects as it lacks some advanced features necessary for handling complex project requirements.
Pricing: The pricing plans of monday.com might be considered on the higher side for smaller organizations or teams with limited budgets.
Limited Reporting Options: Some users have expressed the desire for more advanced reporting and analytics features in monday.com.
Views: Each board is like a table, where you can add multiple views. You cannot add multiple boards connected together.
Interlinking across boards: You cannot create relationships across boards, so it cannot work as a true relational database.
Pricing Plans
Monday.com offers five pricing tiers: Free, Basic, Standard, Pro and Enterprise
1.Free: The free version includes limited features with up to 2 seats and 500 MB storage.
2. Basic: The Basic plan starts at $8 per user per month and includes core features like unlimited boards and viewers, 5 GB of file storage, and basic integration capabilities.
3. Standard: The Standard plan is priced at $10 per user per month. It includes all the Basic features, along with 20 GB storage, time tracking, calendar integrations, Gantt charts, and the ability to share boards with guests.
4. Pro: The Pro plan, priced at $19 per user per month, includes all the features of the Standard plan, along with 250 GB of file storage, advanced automation capabilities,private boards and docs, dependency columns, etc.
5. Enterprise: The Enterprise plan has custom pricing option available on request. It includes all the features and functionalities, dedicated customer support, tailored onboarding, etc.
Monday.com Applications
Monday.com has a wide range of real-world applications across various industries and teams. Here are a few examples:
Project Management: Monday.com is widely used for project management across different sectors, including software development, marketing campaigns, event planning, and construction projects.
Marketing and Content Creation: Teams involved in marketing and content creation can utilize monday.com to plan campaigns, assign tasks, track progress, and collaborate effectively with team members.
Data Management and Analytics: With its customizable columns and data visualization features, monday.com can be used to manage and analyze data, generate insights, and make data-driven decisions.
Sales and CRM: Sales teams can utilize monday.com to manage leads, track sales pipelines, and collaborate with team members to close deals more effectively.
These are just a few examples of how monday.com can be applied in the real world. Its versatility makes it suitable for teams across industries and functions.
Introducing Stackby: An Alternative to Monday.com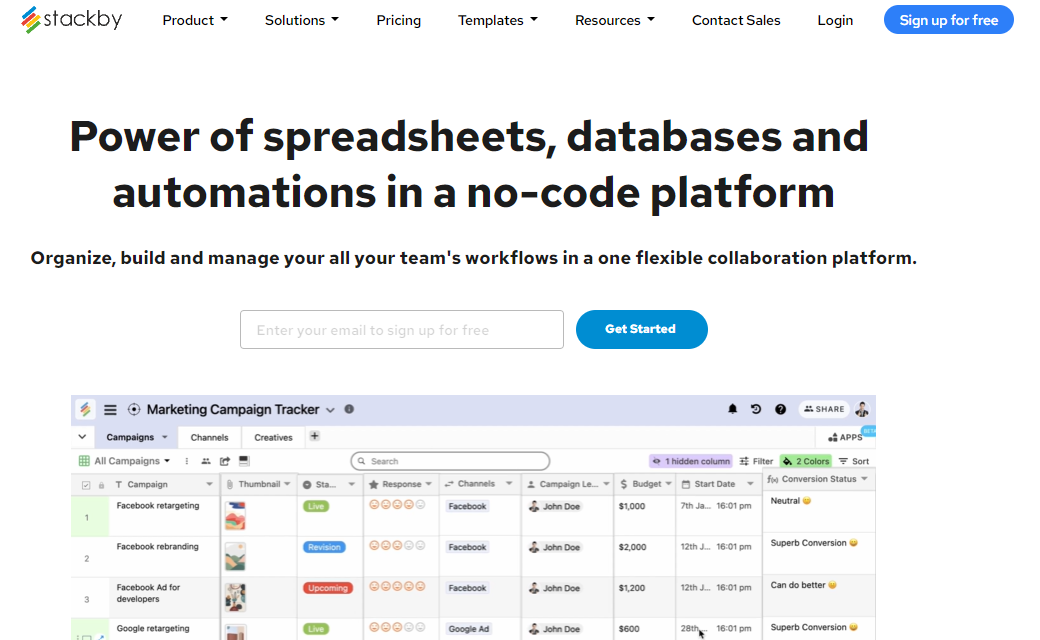 Although monday.com offers a comprehensive project management solution, there is another tool worth considering: Stackby. Stackby is a no-code, cloud-based collaboration and database software that offers a range of features similar to monday.com.
Stackby provides a user-friendly interface for teams to collaborate, manage tasks, track progress, and organize data. Like monday.com, it offers customizable templates, integration capabilities, and automation features. Stackby also provides advanced database capabilities, allowing users to create customizable tables with various data types and build powerful relationships between tables.
With Stackby, users can create custom workflows and automation, similar to monday.com. The platform also offers data visualization features with charts and graphs, making it easy to extract insights from the data.
Stackby vs Monday.com - A Comparison
Conclusion
In conclusion, monday.com is a powerful and intuitive project management tool that offers several key features to enhance team collaboration and productivity. Its user-friendly interface, automation capabilities, and integration options make it a popular choice for various industries and teams.
However, if you're looking for an alternative that provides similar functionality along with advanced database capabilities, Stackby is worth considering. The no-code platform allows users to build customized tables, develop powerful relationships between data, and create advanced workflows. Stackby offers a free plan and a 14-day business trial, making it accessible for anyone to get started.
Ultimately, the choice between monday.com and Stackby depends on the specific needs and preferences of your team. Both tools bring value to project management and collaboration, and exploring them further will enable you to make an informed decision that aligns with your team's goals and requirements.
Read more: Airtable Review.