Top 10 Free Google Sheets Alternatives To Try in 2023 & Beyond
This blog includes the best Google sheets alternatives that combine the power of spreadsheets and databases together to help you build your own custom solutions for your work.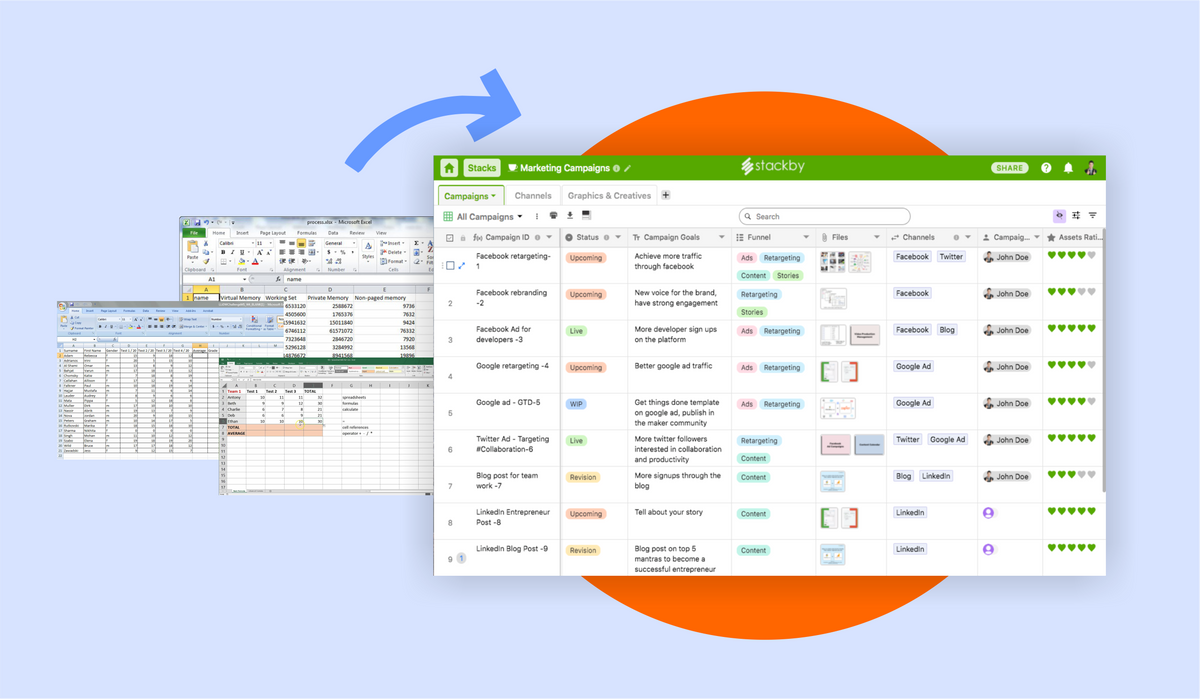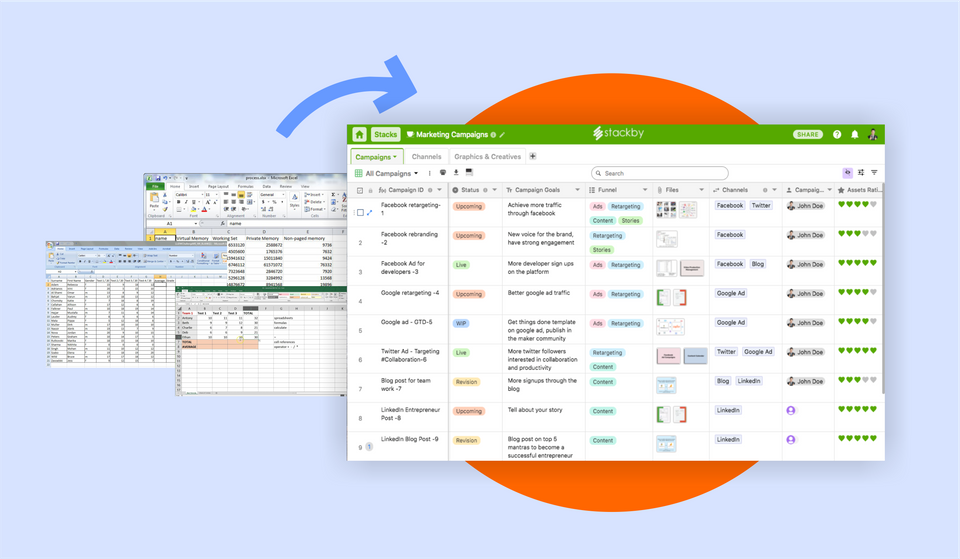 If you are running a business these days, whether online or offline, you might be aware of spreadsheets and their usage. In fact, I have seen almost every other business person relying heavily on spreadsheets these days for managing data related to marketing, sales, content creation and other important decision making elements. The primary purpose of using spreadsheets is to maintain and organize data in a logical format. Google sheets have 2 billion monthly active users while Microsoft Excel has an estimated 750 million to 1.2 billion monthly users globally.
What is Google sheets?
Google sheets is an online spreadsheet application used by most employees these days. It helps in creating, editing, formatting, organizing, and analyzing information. It is cloud-based and collaborative. Some of its common features include:
1. Editing and formatting of spreadsheets where you can perform various operations on data, filter data, sort data, and so on.
2. Visualization of data in graphs and chart formats.
3. Creating pivot tables that can be auto-updated.
4. Offline editing is also an amazing feature that enables you to edit your spreadsheet offline.
5. Collaboration features where you can add comments and share spreadsheets by giving different permissions to different users.
Pricing: Google sheets are free if you are using it for personal usage. However, it also has business plans starting from $12 per user per month which gives users a storage space of 2 TB per user and a custom business email. You can also add up to 150 members to Google meet and get meeting recordings automatically saved to your drive.
Google Sheets Vs Excel: Which is better for you? [2023]
Google Sheets Alternatives (Features + Pricing)
As the amount of data every organization consumes/ produces is increasing day by day. Using Google sheets for managing data is not a promising option. We now need bigger, better options that allow us to use spreadsheets as databases and perform many other complex functionalities with ease. This is why I am sharing our top 10 Google sheet alternatives.
Stackby combines the functionality of a spreadsheet and the robustness of a database and brings a solution that entirely meets your business needs. Not only this, you can integrate with the best business APIs and build your workflows and business tools.
Top features:
Organization of data: With 25+ column types including dropdown, attachment, link, lookup, API, button, URL, etc., and 6 different layouts including Grid, Kanban, Calendar, Forms, Gallery, and Updatable Forms, you can build your workflows in a breeze.
Automation: You can connect your table columns to third-party apps and pull data automatically in your tables, send push messages and automate your work. You can integrate with the likes of YouTube, Facebook Ads, Google Analytics, Ahrefs, Hunter.io, Github, and more.
Data explorer: We provide an in-built data explorer that helps you bring data from the API, refresh, and configure  data automatically in the respective columns of your tables
200+ Templates: Get started easily by creating business workflows and automating your monotonous tasks with more than 200 prebuilt templates on marketing, product, sales, project management, product management, local business, and more.
Connect to anything: Use workflow automation apps like Zapier and Integromat and connect to more than 2000+ applications to manage all your business processes from one platform.
Pricing: Anyone can start using Stackby for free and manage their business workflows. As your team grows, you can switch to our paid plans and access all the essential features. Currently, instead of paying monthly $9/user/month, you can get our annual deal starting at $129 for 3 users at a fixed renewal price forever.
Zoho sheets is another alternative to Google sheets that allows you to organize and scrutinize data collaboratively. It can help you create automatic charts and pivot tables, fill random missing values in your spreadsheet and build customized functions to fit your unique business needs.
Pricing: Zoho sheets is a free Google Sheets alternative.
Airtable is a spreadsheet-database hybrid. It gives spreadsheets the power and robustness of a database. Airtable is a spreadsheet alternative used to build powerful applications for streamlining business workflows. You can use Airtable to track your data and automate actions like sending an email, visualizing data using Gantt charts, collaborating with your team, and so on.
Pricing: Airtable is another alternative to Google sheets. However, the paid plans include all-new features, starting from $10 per user per month.
Jotform provides hundreds of table templates that can be used just like Google sheets. For instance, simple CRM, sprint planning, monthly budget, etc. It enables you to create your spreadsheet-like database and collaborate with your team or clients. You can create charts, organize data into groups, or create polished documents from your data.
Pricing: You can use Jotform for free It also includes paid plans starting from $24 per month.
If you use MacBook then Apple Numbers is a great Google sheets alternative.  It is simple, easy to use, and can help you organize and manage your data easily. It has a library of interactive graphs with more than 700 shapes to help you visualize data in a better way. Some of its new features include RegEx functions, pivot tables, radar charts, and XLOOKUP.
Pricing: It is a free equivalent to Google sheets. The only condition is that you need an Apple device.
Notion provides collaborative workspaces where you can do much more than Google spreadsheets. It can be used for project management, note-taking, organizing tasks, or managing data. It provides a beautiful, clean space where you can create your personal wiki, Kanban view, calendar, list view, etc. to capture your workflows and record everything.
Pricing: The personal plan is for free. The business plans start from $4 per month which makes Notion quite an affordable Google sheet alternative.
Another Google and excel alternative, Smartsheet helps you create a dynamic workspace where you can manage projects, automate workflows and build your own solutions. Just another Google sheets alternative, Smartsheet also provides team collaboration, workflow automation, integration with other apps, and many more capabilities.
Pricing: It offers a free trial for a limited time. The paid plans start from $7 per month for one user. As the users increase, pricing increases.
The offline Microsoft Excel does not provide collaboration possibilities, which makes it obsolete in today's time when businesses need to collaborate in real-time. So, Microsoft excel online was introduced. It is a powerful Google sheets alternative that allows you to collaborate with others in real-time, gather answers in an online survey, and crunch numbers with Excel functions. It has also included integration features allowing users to connect with many different apps and automate their workflows.
Pricing: You have to buy Microsoft Office 365 suite starting from $6.99 per month.
Quip is a combination of messaging platforms like Slack and Google spreadsheets. This means you can collaborate with your whole team and manage your projects from one place. It includes some amazing features like live paste where you can paste something from one document to another and every time the source document is altered, the other documents linked with it will get altered too.
Pricing: The basic plan starts from $10 per user per month.
It is free office software and a nice alternative to Google sheets. For someone who needs complete office software in one package can use LibreOffice. It includes Calc, a spreadsheet program that helps you crunch numbers easily. It includes features like templates, backgrounds, borders, and built-in functions. You can pull data from corporate databases and cross-tabulate, summarize and convert it into meaningful information.
Pricing: It is a free spreadsheet alternative.
Spreadsheets are the building blocks of every business. With the advancement of technology and the rise of no-code platforms, spreadsheets are now being used as powerful databases. Consider these Google sheets alternatives to manage your workflows. Check their features carefully before making a choice.
Stackby offers a promising alternative to Google spreadsheets and provides you with powerful workflows. Join Stackby for free and experience the change from using spreadsheets to using a powerful database with automations in the form of a spreadsheet.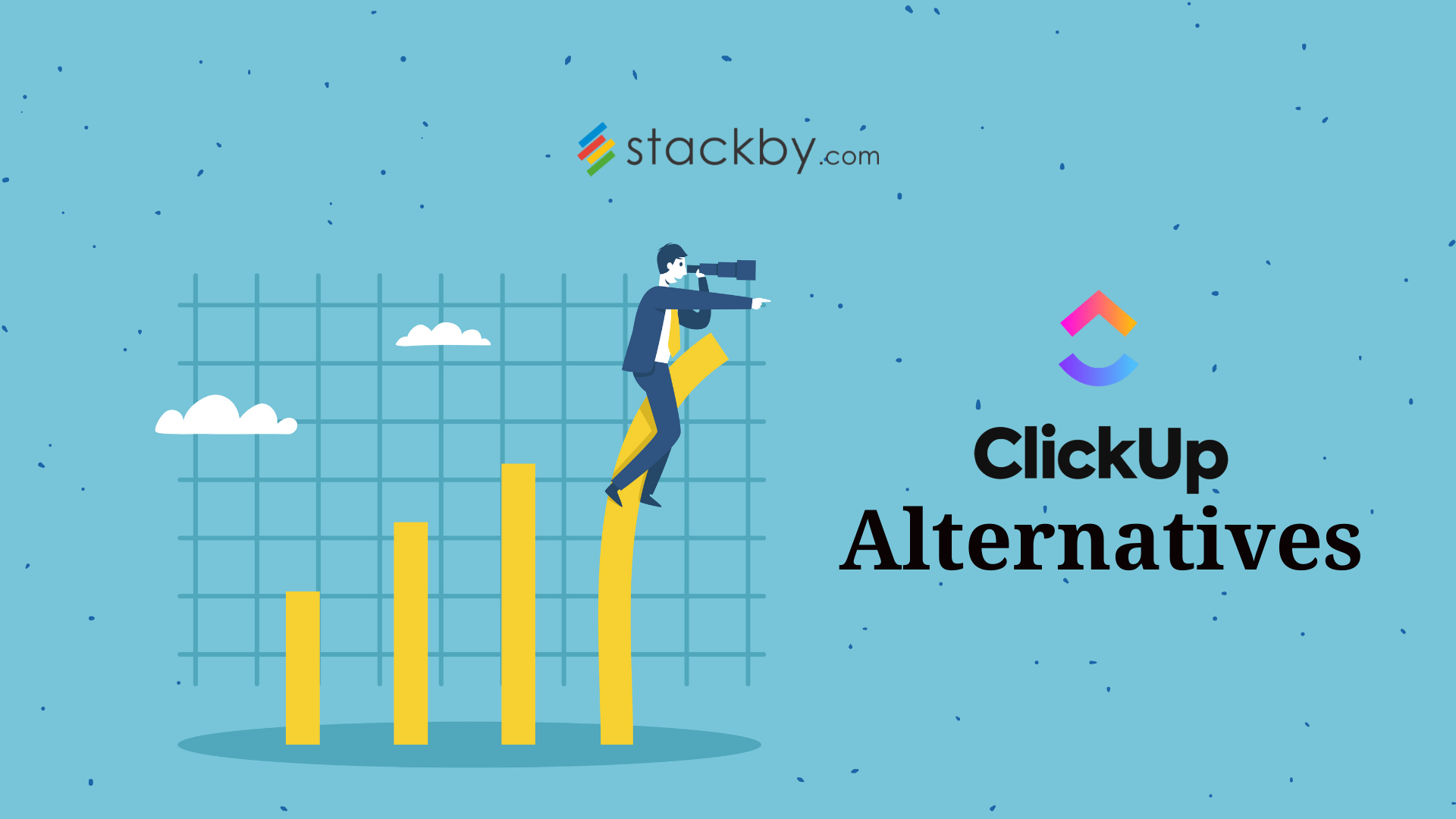 Frequently Asked Questions
1. Is Stackby better than Google sheets?
Stackby is definitely a better alternative to Google sheets because it includes powerful features like 25+ unique column types, 6 different views, 1000s of third-party integrations, Column linked API automations, Checklists, Reminders and Pre-defined customizable templates for 100s of use-cases.
2. What are the disadvantages of Google Sheets?
When it comes to a large amount of data, Google sheets work slowly. They do not provide wide data visualization options and are not enough for complex formulas and bookkeeping.
3. Is there a free version of Google Sheets?
For personal use, Google sheets are available for free. But for business or enterprise usage, you have to buy a paid plan. There are many free alternatives to Google sheets that provide better features.