15 Best ClickUp Alternatives for Better Project Management in 2023
Looking for a better project management tool beyond Clickup. Keep reading on.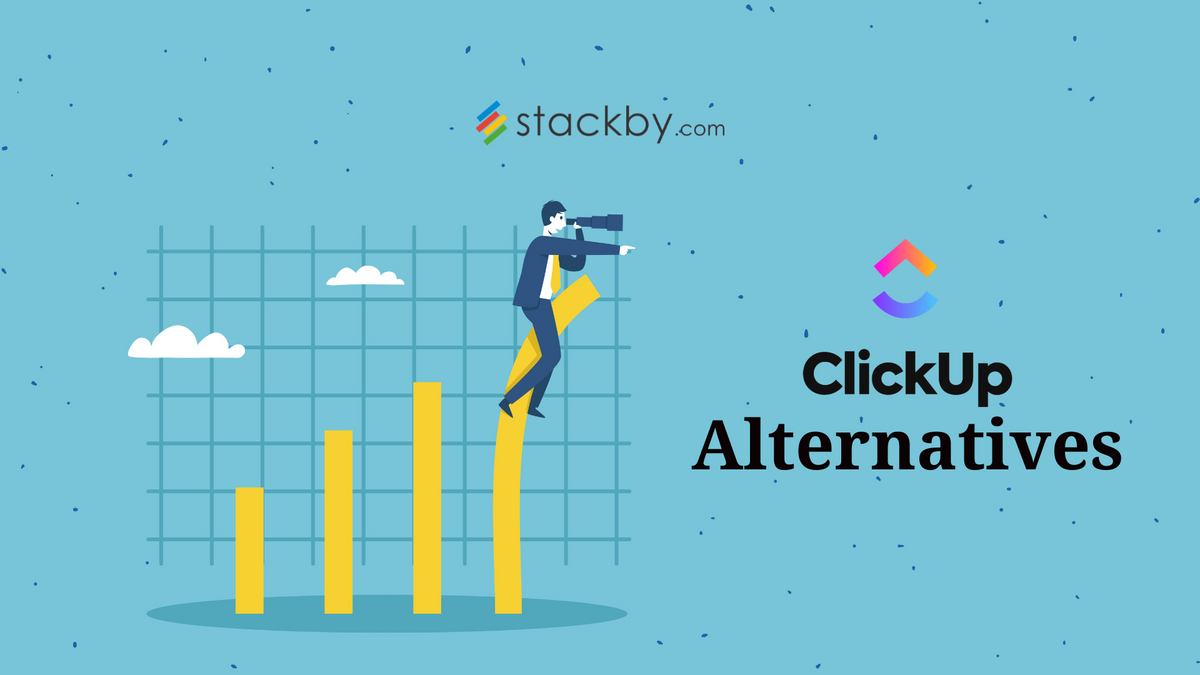 Looking for an alternative to ClickUp in 2023? Or maybe you're just wondering what other opportunities are out there for you as a project manager.
Anyway, you are in the right place! This blog post introduces you to 15 different task and project management tools that can be used as alternatives to ClickUp. From team building to project execution, whatever your needs especially if you're looking for unlimited users. Let's get started!
What is ClickUp?
ClickUp is a popular project management system. It has a clean interface, is easy to use, and offers useful communication tools. Common complaints about ClickUp are the lack of business features, and lack of customer management tools like CRM or invoicing. If you've been looking for a ClickUp alternative, check out ClickUp Vs. other alternative's comparison and make your choice.
ClickUp is a good tool for teams, but many other options may be better suited for your use case, especially if you are a project manager or program manager. The concept of project management has been around since the early 20th century when Henry introduced the handy Gantt chart. But over the past decade, project management technology has elevated the concept more than ever.
So what exactly is project management?
The Project Management Institute defines a "project" as a temporary, unique endeavor with "a specific set of activities designed to achieve a single goal," often involving diverse groups working together. Today, with technology becoming increasingly available and many teams working remotely and collaborating in distributed locations, the need for a tool to manage these projects is more important than ever.
There are many project management platforms on the market, but each has its own advantages and disadvantages. To choose the best project management for your team, you need to consider your workflow, the features you want, and the overall goals of the project you want to achieve.
Although ClickUp is a great project management tool, it may not be for everyone. Some businesses and organizations may require special or customized features that ClickUp may not provide. This is where the Clickup options come into play. There are many other project management software options available that offer similar or even better features than Clickup.
In this blog, we explore 15 Clickup alternatives to help businesses and organizations manage their projects more effectively. We'll provide an overview of ClickUp and its pros and cons.
Why Do You Need a ClickUp Alternative?
Maybe you've been using ClickUp for a while and you're happy with it. Because it might seem like an amazing all-in-one program for agile teams. However, ClickUp has some serious issues.
Issues that might make you want to find an alternative to ClickUp are listed below.
1) The user interface can be difficult for beginners
Team members can get confused when using ClickUp because of its user interface - especially the mobile app user interface - even during important tasks. Although it has a minimal user interface, it still needs improvement because it is not simple and clear enough to provide the easiest possible work for skilled teams.
2) It has a steep learning curve
The learning process needs to be improved because this complete project management software has a steep learning curve.  If your team members have not used such an application before,  they can easily get confused about its features.
3) Setup can be difficult
Most project engineers say that  ClickUp takes some time to set up and can be difficult at first. Organizing this task management tool can be difficult.  It would be better if there were more help documents and guides for additional functions such as idea management function, meeting management, and project milestones.
ClickUp can also be expensive for a huge team because it offers "per user per month" packages. For example, if your team is full, using the business plan, which is $19 per user per month, could cost you a lot.
Best ClickUp Alternatives in 2023
Here is a round-up of 15 ClickUp Alternatives that are perfect for project planning because of their powerful features. Choose the one that best suits your business and start using it now!
While both ClickUp and Stackby are project management tools, some differences between them can make one a better choice for your needs. Here are some reasons why Stackby can be a better alternative to ClickUp:
Versatility: Stackby is a versatile all-in-one platform that can be used for a variety of project management needs, from marketing and sales to HR and finance. It offers customizable templates and allows users to create their own custom databases, making it suitable for them in a wide range of industries and use-cases.
Better Collaboration Features: Stackby offers advanced collaboration features like live chat, notifications, and feedback to help Teams stay connected and work more efficiently. In addition, it allows for easy file sharing, version control, and assignment.
Table-like user interface: Stackby has a familiar spreadsheet-like user interface that is easy to use and navigate. This can be an advantage for teams that are used to working with spreadsheets, as they can quickly start using the platform.
Pricing: Stackby offers flexible pricing plans that are more affordable than ClickUp's plans. They also offer a free version with up to 5 pages and 100 lines, making it a great option for small groups or those on a tight budget.
Integration: Stackby integrates with several other apps, including Google Drive, Dropbox, and Zapier, making it easy to use with existing tools.
Multiple views: Stackby offers multiple views, including Grid, Calendar, Kanban, and Form, to help teams visualize their data in different ways and work more efficiently.
Stackby might be a better alternative to ClickUp for teams looking for versatile, collaborative, and customizable project management. However, if you need more project management features like Gantt charts, ClickUp may still be a better choice for your team.
Why Stackby?
Stackby is designed to combine the simplicity of spreadsheets, database functionality, and integrations with the best business APIs so anyone can build their tools the way they want.
Users can create a database from scratch, import data from existing sources such as spreadsheets or Google Sheets, or choose from over 200 ready-made templates in several categories.
Choose from more than 25 unique column types such as text, number, date/time, contributors, dropdowns, notes, add formulas for automatic calculation, import attachments from a computer or cloud storage, or link records between tables to define relationships, and reference data from a completely different table by searching or joining.
Users can also connect columns to popular third-party APIs such as YouTube, Facebook, MailChimp, SerpStat, Hunter.io, Clearbit, GitHub, etc., and have Stackby automatically retrieve the data they want through built-in APIs.
Users can select specific data from the API response and specify columns using the built-in JSON data manager. After setting, refresh to get real-time information.
Visualize data in multiple data layouts - Table, Kanban, Calendar, Gallery, Custom Forms, and Internal Updatable Forms.
All updates are automatically synchronized to allow real-time collaboration by adding checklists, setting reminders, and even sending mass notifications to individual lines.
You can also build custom real-time dashboards for your teams with charts, pivot tables, page designer and more.
Asana is better if you want traditional project management with an easy learning curve and lots of integration options. ClickUp is better if you want one customizable tool to do all your work in one place. It's also better for teams that don't want to pay so much for advanced features.
Choose Asana if:
You are new to project management software.
You want a traditional project management tool.
You like simplicity and are frustrated by software.
You are a small team (or don't want to pay for more than 15 users).
Choose ClickUp if:
Your budget is $0.
You are interested in using a collaboration application more heavily in addition to project management.
You value advanced customization and are willing to learn.
---
Both monday.com and ClickUp are SaaS (software as a service) companies that allow users to track and manage projects through the cloud. Although neither requires coding, the setup process for both is cumbersome. Once you've researched and implemented your project, it's easier to manage tasks once everything is set up.
Features include:
Project management tools such as time tracking, goals, custom exports, and milestones.
Integrations to enhance the capabilities of each service.
The project management tool you need depends on what you use it for. For larger organizations, monday.com is best, while for individuals or small businesses/teams, ClickUp.
Wrike is a web-based project management tool designed to improve the efficiency of your business. Thanks to award-winning features, projects can be worked on efficiently, communicating and navigating with teams. Wrike makes it easy for businesses to collaborate and manage data.
Wrike offers some features such as:
Dashboards
Proofing
Cross tagging
Project resource planning
If you're looking for a great option that offers both people and product management, Basecamp is another great option. This software solution provides tools to help reduce the complexity of typical project management methods. It provides teams with simpler but comprehensive project management software. The app focuses on better communication that helps teams and users stay on top of tasks and schedules.
How Basecamp and ClickUp Are Different:
Basecamp offers one pricing plan, while ClickUp offers five different pricing tiers.
ClickUp offers a free plan, while Basecamp does not.
Basecamp is easier to use due to its sheer simplicity, while ClickUp has more features and a much steeper learning curve.
Basecamp does not offer built-in time tracking features
Basecamp integrates with design tools such as Figma and Adobe Creative Cloud, making it more flexible for designers, while ClickUp does not offer these integrations.
Jira and ClickUp are both project management tools, but they have some differences in features and capabilities. Here are some reasons why Jira might be a better alternative to ClickUp.
Customization: Jira offers a high level of customization, allowing teams to create workflows and fields that fit their needs. ClickUp offers some customization but is not as robust as Jira.
Agile methods: Jira is designed with agile methods in mind and provides many features to support this way of working. It has built-in support for Scrum, Kanban, and other agile frameworks, making it a great choice for agile teams.
Integration: Jira offers many integrations with other tools commonly used in software development, such as Git, GitHub, and Bitbucket. This makes it easy to track progress and collaborate between different tools.
Scalability: Jira is known for its scalability and can handle large and complex projects. ClickUp is also scalable, but may not be as robust as Jira when managing large teams and projects.
Reporting: Jira provides powerful reporting capabilities that help teams track progress, identify bottlenecks, and make informed decisions. ClickUp also offers reporting, but Jira's reporting features are enhanced.
MeisterTask is a task management and collaboration tool. It aims to enable teams to manage tasks in a beautifully designed and customizable environment designed to be intuitive. MeisterTask project boards adapt to each team's workflow, making them suitable for managing everything from software sprints to editorial calendars. While other task management software only visualizes the work according to the vendor,  MeisterTask takes it a step further by automating repetitive tasks.
Meistertask offers unique task management features such as:
Assignees and watchers
Due-dates
Time trackers
Custom fields
Multiple checklists
Hive offers flexible project hierarchies to fit the unique needs of your development team. Project managers can create a main project with subprojects or separate projects—it's up to you—and each can have its own tasks and sub-activities, allowing you to break down huge ideas (or software features) into smaller, more manageable modules. If your team follows an agile project management methodology, you'll be glad that Hive supports sprints, agile scoring, and other agile development software.
Hive's Advantages:
Hive is designed for querying and managing only structured data stored in tables.
Hive is scalable, fast, and uses familiar concepts.
Schema gets stored in a database, while processed data goes into a Hadoop Distributed File System (HDFS).
The main difference between Nifty and ClickUp is that Nifty offers a comprehensive set of features for project management, including task management, teamwork, project tracking, document management, and time tracking. ClickUp offers similar functionality with additional features such as goals, portfolios, custom fields, and more powerful reporting and analytics. The difference is also that Nifty offers a 7-day free trial while Clickup offers a 30-day free trial.
Nifty Advantages:
Real-time progress reporting with Milestones.
Custom development workflows with if/then rules.
Manage issues, bugs, and changes directly in one place.
The main difference between ClickUp and Notion is that ClickUp is hierarchically structured into groups, spaces, projects, lists, tasks, and subtasks. In comparison, Notion's concept is structured into pages and sections. It is a cloud-based project management software that allows users to easily manage teams and projects from a single point.
Notion allows users to organize their work, take notes, create lists, and manage tasks through a simple interface. It allows users to collaborate with others and integrate with many popular platforms.
Using its centralized and customizable platform, users can:
Organize data.
Switch views.
Share information.
Integrate tools.
Automate workflow to meet specific project management needs using one application.
Trello is best known for its iconic Kanban board, but it recently added new ways to organize tasks, such as ClickUp views. Now you can use Trello to visualize your work in dashboards, timelines, tables, calendars, and maps. Note that these additional views are only available with a Trello Premium subscription.
Although Trello's default functionality is much more limited than ClickUp's, you can easily extend it by taking advantage of Trello's wide range of additional effects.
Trello Advantages:
Trello can be fully set up in minutes, while ClickUp requires quite a bit of setup.
Trello offers fewer features and options, making it easier to navigate.
Trello's wide range of enhancements and integrations allow you to significantly expand its functionality.
Trello offers a more generous free plan with more than enough features to manage smaller personal projects.
With the useful features of Smartsheet and ClickUp, it's easy to see why many companies rely on these two project management solutions. To make the right choice between the two, you need to consider the factors that are more important to you.
Smartsheet is easier to use and implement than ClickUp.
Additionally, the familiar Smartsheet-like spreadsheet user interface can make users comfortable using this software. ClickUp has more features than Smartsheet, but some users find that Smartsheet's features and functionality are better.
Smartsheet Advantages:
Content management.
Project resource management.
Seamless team collaboration.
Process management.
Toggl is a project management software and sometimes one of the lesser known ClickUp alternatives. It consists of three different solutions: Toggl Track, Toggl Plan, and Toggl Hire. Toggl Plan's visual roadmaps complement change management when managing multiple projects in spreadsheets is more work than support.
Toggl Advantages:
Simplify communication with comments and shared project schedules.
Automate repetitive tasks with repetitive tasks.
Toggl Controls.
Exporting project data for use with other tools is a paid add-on (search for export solutions with Toggl options).
Workspace visitors (external workspace stakeholders or teammates) are additional paid features.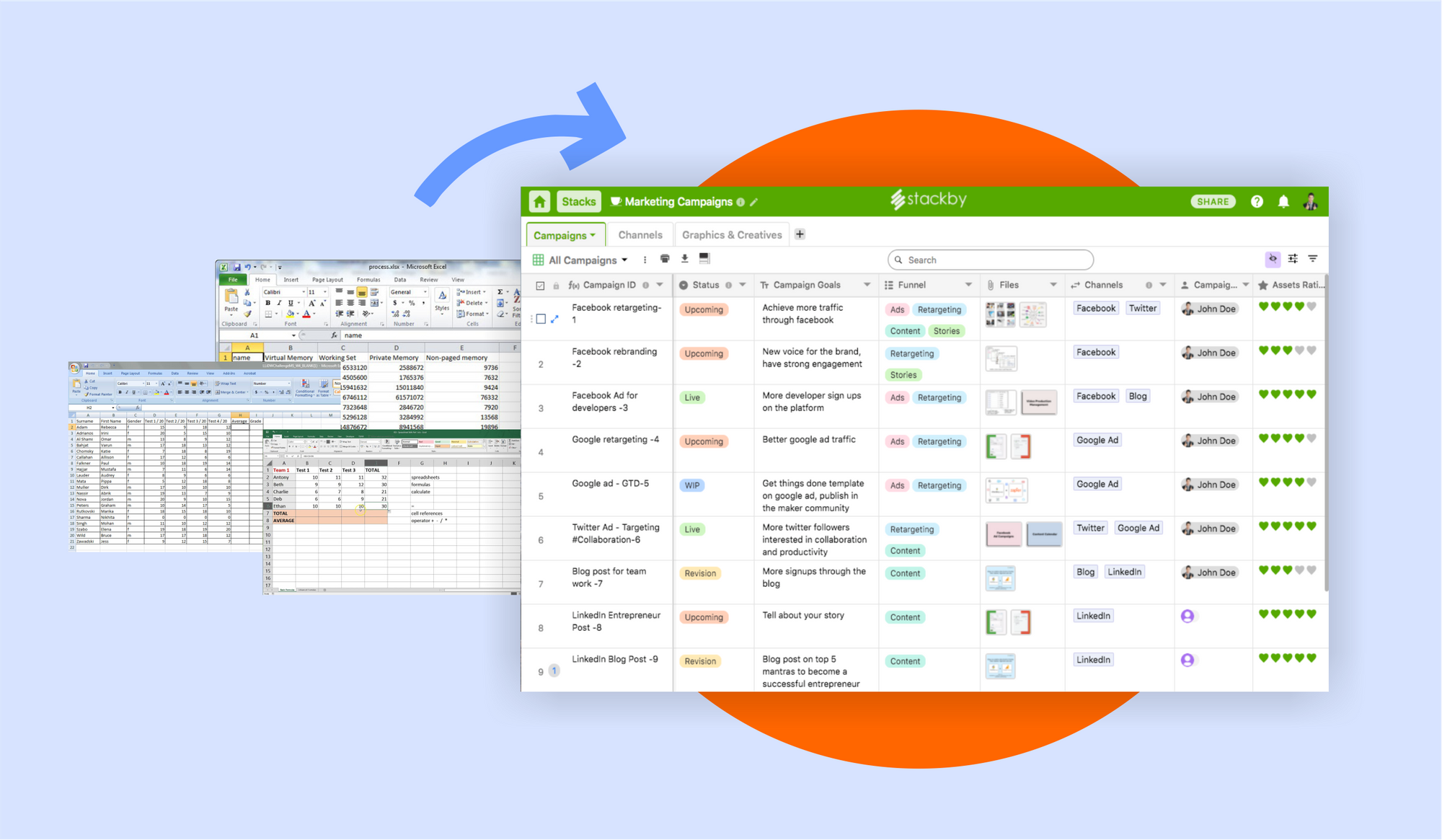 Flow advertises itself as a simple task management tool, and that's exactly what it is. Tasks are organized in an easy-to-follow way that allows users to quickly update their location. Their reporting on tasks and project progress is also a plus. It lets you know how long the task is and how each team member is contributing to it.
The problem is that projects are not linked to larger workspaces, which can be confusing. Therefore, it doesn't make sense for your entire organization to only use a subset.
Flow Advantages:
Creating tasks wherever and whenever with the task form.
Setting priorities for tasks.
Dropping tasks into lists to keep related tasks organized.
Tracking task histories, with comments and attachments.
Sorting tasks by person, keyword, due date, or tag.
Setting repeating tasks.
Podio is one of the many free ClickUp alternatives that give you more customization than ClickUp can offer in the same structured format. This project management system is not cutting-edge or overly innovative, but it is a reliable tool to help you get your work done and improve your team's collaboration. You can set your project statuses, administrative access rights, and structure more flexibly than with many other project management software.
Podio Advantages:
Task Management
Time Tracking
Free Version
Board View
List View
Conclusion
If you are looking for ClickUp alternatives for better project management, there are many options. Whether you need a simple and easy-to-use tool or a tool with advanced features and customization, there is something for everyone.
From Stackby and Asana to Wrike and Smartsheet, each of these tools has unique strengths and can help you streamline your project management process. So take the time to explore these options and find the one that best fits your needs and budget. With the right tool, you can improve your productivity, improve team collaboration, and achieve your project goals more efficiently than ever before.