16 Best Project Planning Tools & Software For 2023
Learn about top project planning tools & software in 2023!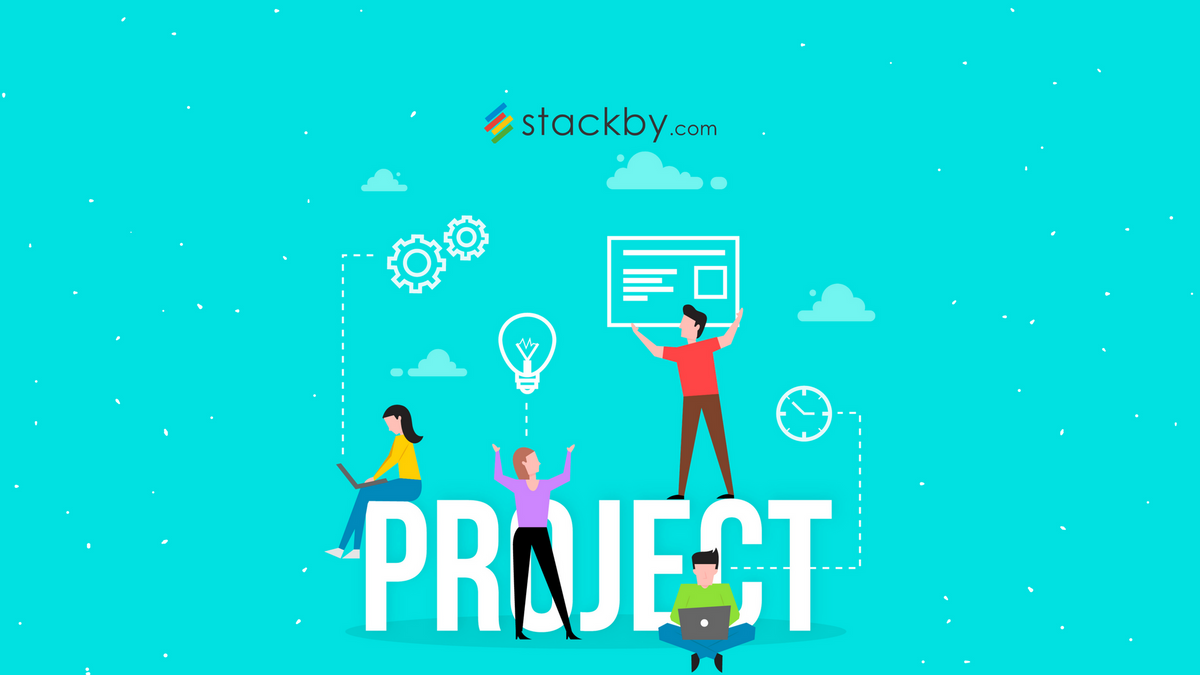 Project planning is critical for enterprises, organizations, and people to manage and carry out projects efficiently. Effective planning and management of projects are getting more challenging but don't worry, many project planning tools are on the market to simplify the process. From 2020 to 2026, the project management software or tools market is anticipated to grow at a CAGR of 10.67% and will reach a value of almost $10 billion by 2026!
Let's dive deep and look at some of the best project planning tools and what each of them brings to the table.
Best Project Planning Tools of 2023
The use of project planning tools is a growing concept and as per the reports, only 23% of organizations use project management software or tools to smooth their business operations. In this blog, we will discuss the best project planning tools for 2023; keep reading!
With various capabilities for efficient project planning and execution, Stackby is a flexible project management solution. Organizations and Companies may use it to coordinate tasks, improve coordination, and monitor progress in real-time. The tool provides customizable & free project management templates that can be adjusted to meet the needs of your particular project. The flexibility of Stackby to integrate with other programs and services is one of its most popular advantages. Moreover, Stackby provides a range of data visualization features that simplify monitoring development and examining project data.
Monday.com is the perfect blend of functionality and effectiveness. It is one of the best project management tools for managing simple and complex tasks efficiently. Teams may collaborate and manage tasks and projects intuitively and visually using Monday.com. It offers a versatile and scalable platform for team collaboration, workflow automation, and project management. With a focus on openness and cooperation, Monday.com is full of features that enable you to complete your work and collaborate with others simultaneously.
With the help of the cloud-based project management platform ClickUp, teams can easily manage tasks, projects, and processes. Compared to many other management applications, ClickUp has a creative design that seems lighter and more enjoyable. New, practical features are often released, and learning how to utilize them is simple. Teams may adapt the platform to their needs because of its adaptable features, which include various display options, task statuses, and integrations.
Small enterprises and individuals can use nTask, a cloud-based project management tool. It offers users resources for task management, scheduling meetings, and more. It also enables cooperation with team members. Users may assign tasks, create progress reports, create checklists, share files, establish repeating tasks, attach files to jobs, and more with nTask. Users can track project schedules with the aid of Gantt charts. Additionally, system users can allocate resources, establish risks and issues, plan and track budgets for various projects, etc.
Leading businesses use ProofHub, a flexible project management tool, for everything from administrative needs to task management. Large remote enterprises prefer ProofHub because it makes project plans possible without the inconvenience of on-site reporting. You must meet with team members physically to successfully conduct remote team meetings, assign tasks, and accomplish projects using ProofHub. ProofHub is a virtual monitor room where you may monitor every team member's activities and approve or modify their work.
Trello is a fantastic project management tool if you're a project manager on a tight budget. The free Kanban-based task management application helps project management and enhances teamwork making it one of the best tools available worldwide. There are several tools available for project management. Trello, however, stands out from the competition because of its simplicity. It offers a simple method for quickly organizing and tracking projects. Teams will benefit from it at every procedure stage, from planning to execution.
Uber, Starbucks, Google, and Comcast are among the companies that employ the AI-based project and process management platform called Hive. Hive is a solution for businesses of all sizes in all sectors that want to boost output and process management. Teams may need help keeping track of all the moving components of a project or comprehending how various stakeholders contribute to a more significant strategic goal. Teams may notify one another about upcoming projects, procedures, and milestones with Hive's adaptable project views and tagging features.
Being a project management tool created with team management at the forefront of its design, Teamwork lives up to its name. We discovered Teamwork has a broad range of features that can compete with the best on the market, making it one of the top PM solutions. It develops technologies for team management, customer relationship management (CRM), help centers, communication, and content collaboration workspaces. Teams can use the Teamwork platform with the company's website, desktop application, or mobile application available on the Apple and Google Play stores for iOS and Android devices.
A free online project management tool is called Freedcamp. It helps teams manage their activities, project plans, workflow, schedule, milestones, communications, documents, issues, and time spent using a single collaborative application. The free project management tool includes milestones, where task lists can be aggregated and defined as a significant objective to accomplish by a deadline.
Users of MeisterTask can create project dashboards, connect with team members, and take part in the real-time team and project collaboration. Users are allowed to make an infinite number of projects, and email invites other users to collaborate on them. Additionally, it offers user-customizable project dashboards that let users design project parts based on their requirements.
One of the best project management tools for viewing and editing a project's Gantt chart is TeamGantt. Even if you've never worked with Gantt charts, TeamGantt is a top project management program since it's so simple. It only takes a few minutes to get up and an hour to start going because it is simple and well-designed. TeamGantt is among the best project management tools for small or medium-sized teams that want dead simple software to learn and use.
A project management tool called Toggl Plan assists companies in managing activities, projects, client demands, and more. Managers can create/modify checklists and distribute tasks to teams across the business using the solution's drag-and-drop interface. Toggl Plan enables administrators to partition projects to streamline operations and communicate project roadmaps with clients. Project details that can be customized, email or text notifications, data import and export, adjustable color schemes, deadline tracking, mobile applications, and more features are included.
Zoho Projects is a cloud-based project management tool for small and medium businesses. Project scheduling and budgeting enable project managers to specify project activities, delegate them to their teams, calculate project costs, and monitor tasks already in progress. Document management procedures, including revision tracking, access control, and search and retrieval, are automated by Zoho Projects. Document management, a platform for team members to share documents, is one of the product's additional features.
Wrike is a digital project management solution combining a straightforward user interface and experience with sufficient depth for power users. Today's project management tools, like Wrike, aim to build robust yet easy-to-use capabilities for non-technical users. You have complete visibility and control over your work with Wrike's features. You can set priorities and organize your team's work using the system's sophisticated project management and collaborative functions delivered by intuitively designed user interfaces.
For small and medium-sized enterprises, Web design and development companies, creative agencies, software and IT services, marketing and social media agencies, and business consultants, Paymo is a work and project management tool. The app's primary goal is to assist teams with collaboration, timesheet management, project accounting, and project management in general. This solution allows for remote work and includes tools for project planning, resource scheduling, team collaboration, file proofing, time tracking, and project accounting.
Assigning individuals to projects and viewing your plans by project or by a person is made simple by Forecast. Red bars show when a worker is overbooked so you can reschedule deadlines and projects before they burn out. Determining who is available for new projects and how much time they can commit to them is also simple. Communicate your plans with the group, so everyone knows what and when to work on what.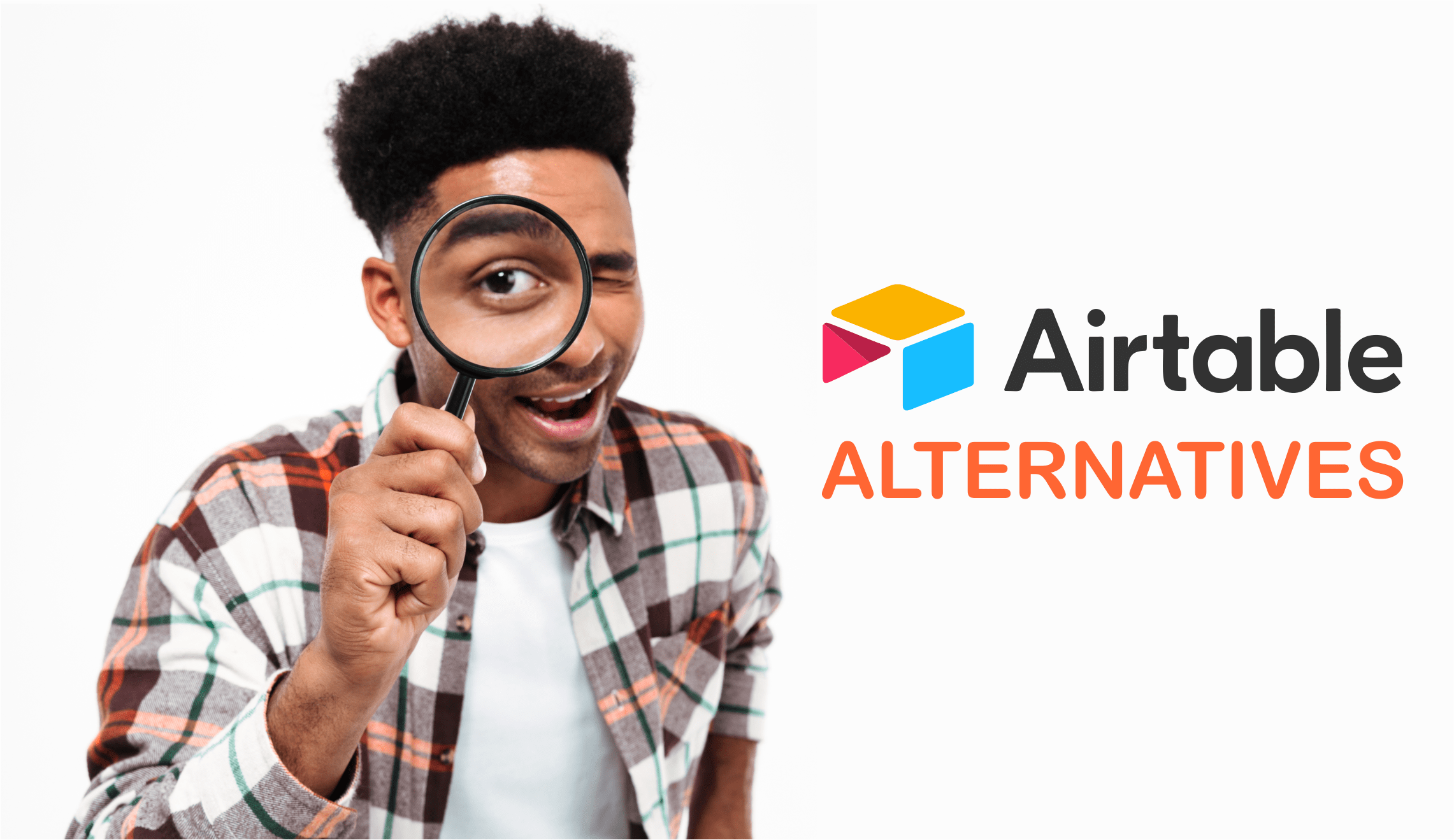 Why Stackby?
"Project management is a breeze with Stackby! It's the ideal tool for teams wishing to optimize their procedures and boost productivity due to its adaptable templates and simple UI."
Stackby, one of the best project management tools on the market today, provides a large selection of customizable templates that can be used for project management, CRM, content planning, and more, making it a flexible tool for teams with various needs. Due to its flexible pricing plans, it is available to teams of all sizes and across all sectors.
Streamline your data & projects with Stackby today. Sign up for free.