Top 10 Alternatives to Monday.com [Updated 2023]
Using Monday.com to manage your projects? Here's top 10 alternatives to Monday.com to better manage your work.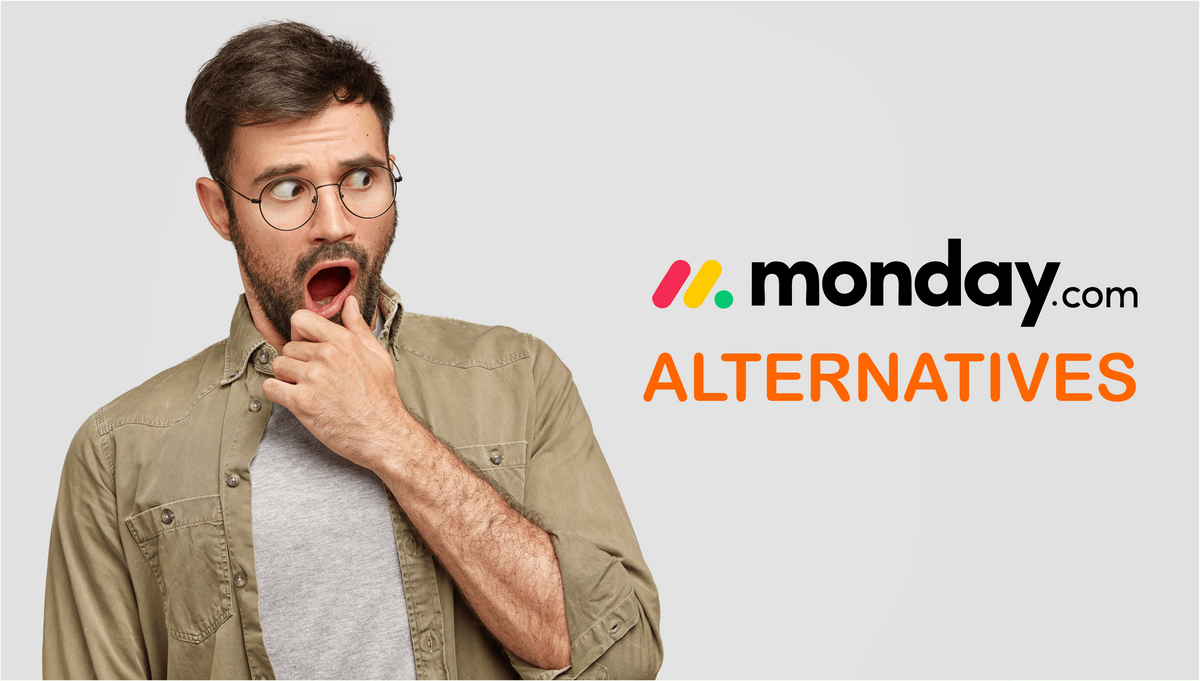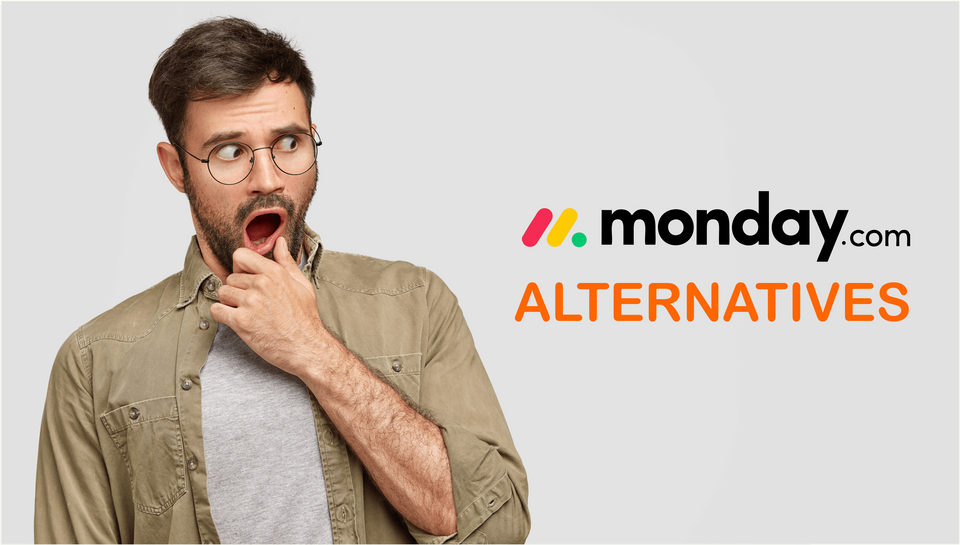 Monday.com is a project management tool that enables you to organize your plans and projects, organize your tasks, and set the required deadlines. It is a simple and intuitive organizational software that facilitates efficient teamwork and seamless communication.
This Work Operating System is used for more than 100,000 teams across the globe. Monday.com allows its users to manage every task and detail in a single workspace and collaborate with the entire team with the click of a button.
The management tool comes equipped with a wide range of visual and engaging templates customized according to the specific user's requirements. You can even create your templates.
Monday.com also facilitates integration with the commonly used third-party applications such as Outlook, Dropbox, Slack, Teams, Zoom, Google Drive, Excel, Zapier, OneDrive, etc. It also allows users to automate any form of repetitive work to eliminate the possibility of human error and significantly enhance accuracy.
The data entered in the software can be observed in multiple views, including a map, calendar, kanban, timeline, and so on. You can pick and choose your view according to your computation requirements.
This management tool allows the team to stay up to date with the assigned work regardless of the size and complexity of the project. It enhances the visibility of your work and workflow and allows your team to stay connected at all times.
If Monday.com offers such a large range of features, the question that arises is this.
Why should you look for an Monday.com alternative?
Cost-Benefit Analysis
In this digital era of constantly changing technology, news management tools are being developed now and offer a wide range of features at minimal costs. When it comes to a cost-benefit analysis, Monday may not be the best choice. Many tools offer the same features as Monday at almost one-third the price.
Besides, on Monday.com, adding more users to facilitate complete collaboration results in high extra costs. The pricing model of this project management tool does not rank high on the conduciveness scale.
2. Lack of Gantt Charts
Users across different sectors everywhere find Gantt Charts extremely useful. It is a very convenient way to track and monitor the project schedule. However, this highly sought-after feature is surprisingly missing from Monday. They have added an entire blog explaining their stance when it comes to Gantt Charts.
3. Tracking Time
Tracking the time taken for each task can be an important aspect of designing a project workflow. However, on Monday, no feature allows you to track time. If you wish to do the same, you have to take the help of a third-party application.
4. Recurring Tasks
Keeping track of recurring tasks can be tedious and time-consuming. There may be certain actions that have to be repeated daily or weekly. Most teams prefer scheduling such recurring tasks. However, you cannot do the same on Monday. You have to repeat the same task every time.
5. Too much going on!
Many users believe that the interface of Monday is extremely clustered and confusing.
Top 10 Alternatives to Monday Work OS
Looking for the best available alternative to Monday.com? We have compiled a list of the top 10 available alternatives to Monday. Have a look!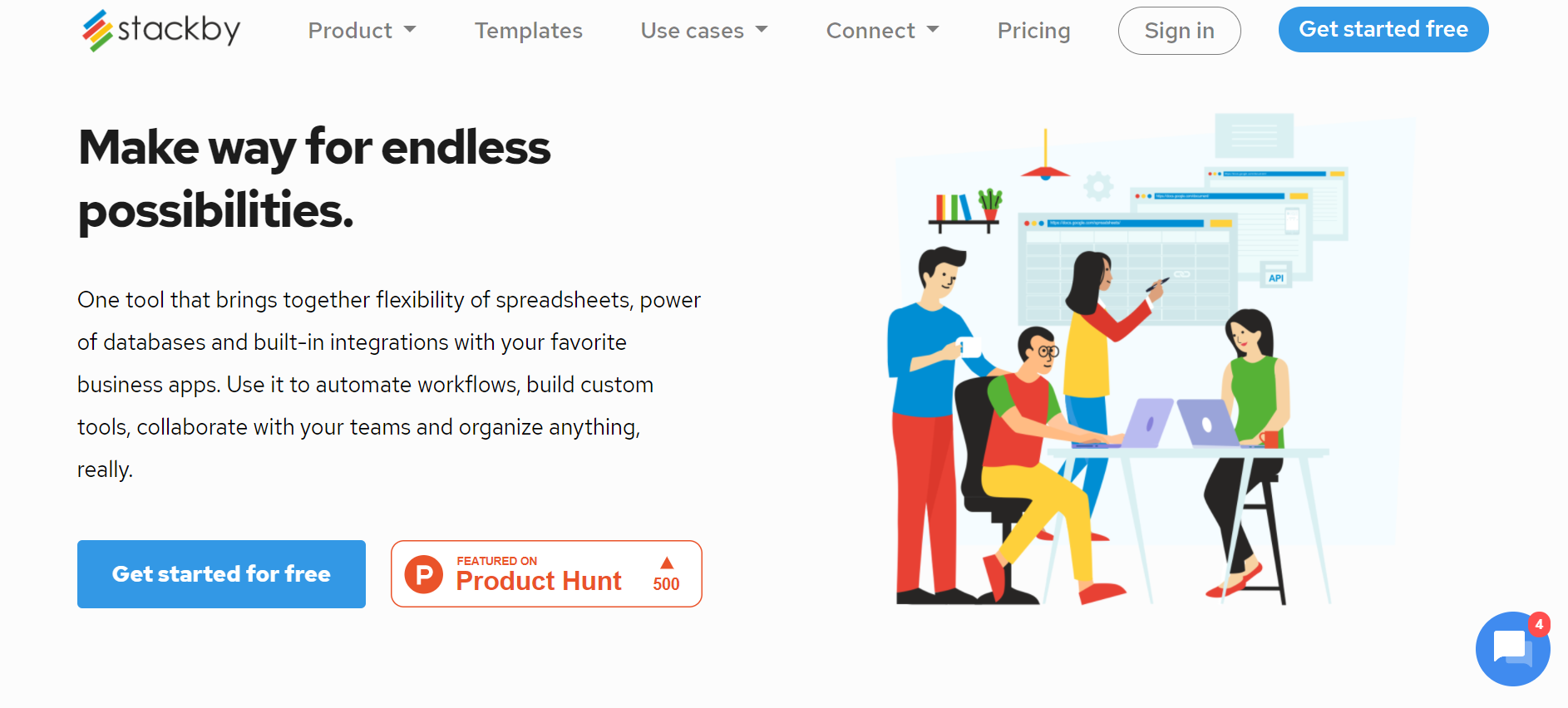 Stackby is the most preferred alternative to Monday. This spreadsheet-database hybrid application covers the drawbacks left behind by Monday and can be used by both professional users and non-technical workers with little to none coding experience.
In Stackby, you can pick and choose from a wide range of in-built templates and customize the same according to your requirements. You can collaborate with your team in real-time using comments, checklists, and reminders.
You can store, organize, manage, and analyze your data with minimal effort and maximum efficiency. You can customize the database according to your work requirements.
Stackby's Column level API integration facility is highly useful for professionals from all fields. This allows users to connect to third-party services such as Google Ads, Facebook, YouTube, PageSpeed, MailChimp, SendFox, Clearbit, Hunter.io, Intercom, etc. This allows you to directly pull-in data from the applications to the template and update it with the click of single button.
Google Analytics Reporting Template, YouTube Channel Metrics Template, etc. are just some of the many templates that use API integration for efficient working.
Stackby offers multiple views including Grid, Kanban, Calendar, Gallery, and Forms. You can choose your view according to your current requirements.
You can automate your repetitive tasks and plan and organize daily and weekly work easily. This software is available on the web as well as an app. You can even find a Chrome extension of the same.
Pricing – Stackby offers a free trial to its users for 7 days. It offers a Personal Plan for $5 per user per month, an Economy Plan for $9 per user per month, a Business Plan for $18 per user per month. It also has an Enterprise Plan with scalable pricing.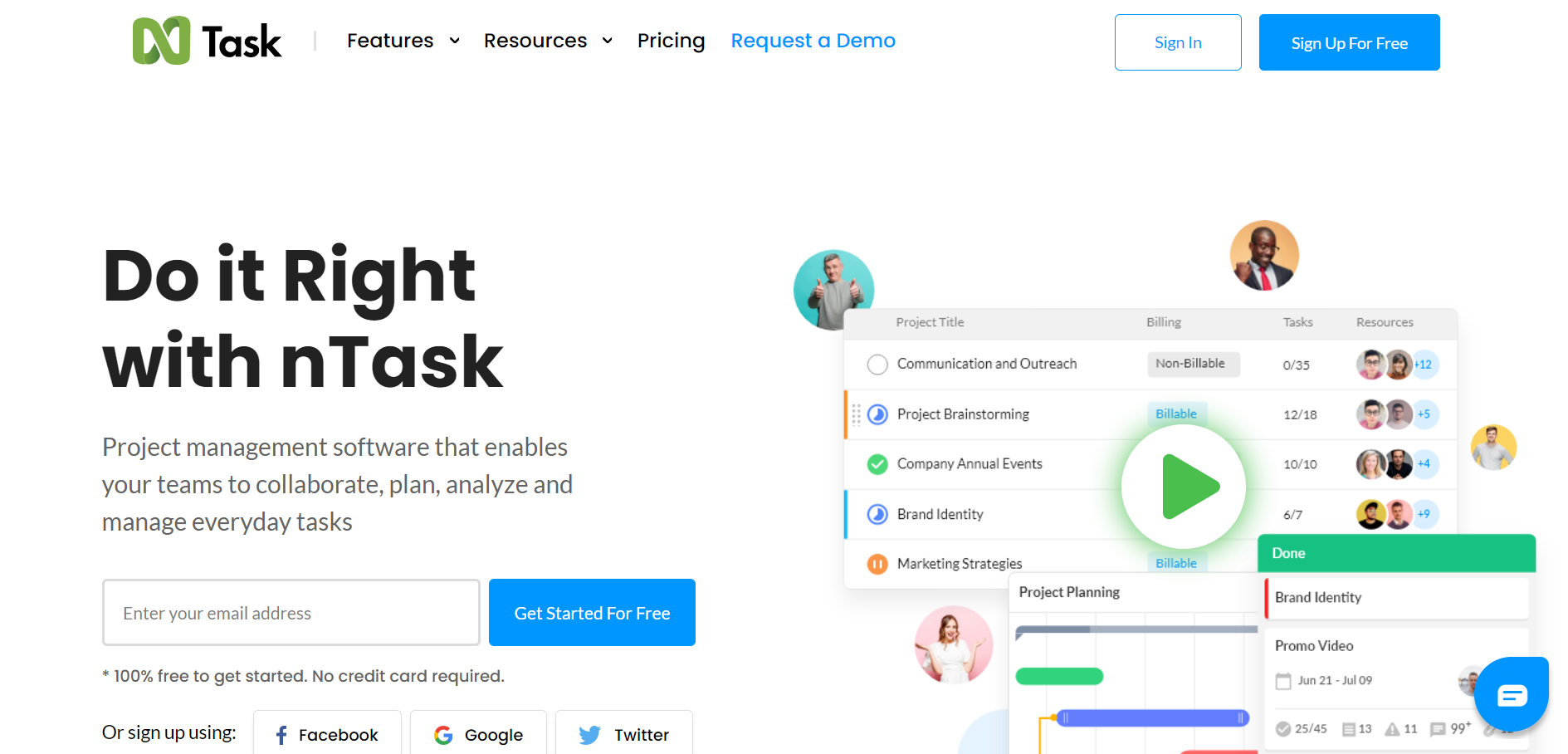 nTask is also a highly preferred project management and team collaboration tool. It allows you to plan, execute, and manage multiple projects at the same time.
Professionals, as well as new users, can use an intuitive tool. It offers four different views to its users to enable them to track the progress of their project. This includes grid, calendar, and kanban boards.
You can track the time required for each time separately. The software also allows you to manage employee efforts and manage their payroll system efficiently. You can even schedule meetings easily and add the location and timing details.
As an added benefit, nTask also facilitates risk management. You can identify potential risks and formulate the required plans. It even allows you to track your allocated budget and ensure that you don't overshoot the same. You can assign tasks to your team members and set deadlines for everyone's work to complete it on time.
Pricing – nTask offers a 14-day free trial period for new users. Its Basic Plan is completely free. It also offers a Premium Plan for $2.99 per user per month, a Business Plan for $7.99 per user per month, and Enterprise Plan for larger organizations.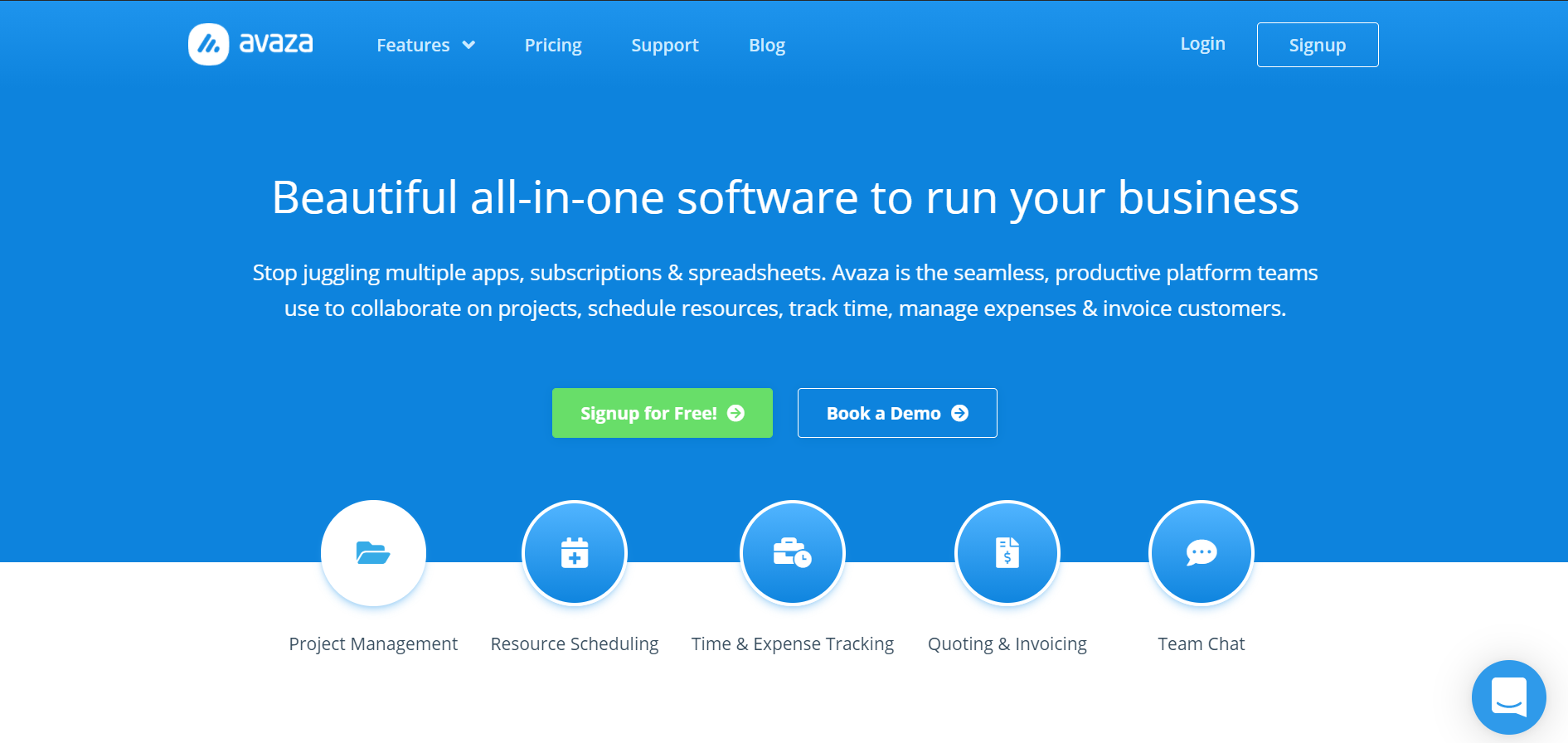 This is another alternative to Monday.com. Equipped with a wide range of features and options, Avaza is also used by many users today. It helps you throughout your project's journey and keeps track of each minute detail so that you can focus on the more important tasks.
From scheduling resources, tracking time to creating and sending invoices to customers, you can accomplish almost everything in one place using Avaza. Trusted by more than 60000 users across multiple countries, Avaza allows you to collaborate with your team and view your data in multiple formats, including List, Kanban, and Gantt.
You can even convert specific emails into tasks and manage your project budget. As far as employees are concerned, you can track their availability in one place and store a list of leave and public holidays for perfect planning.
Avaza allows you to start a direct conversation with a particular member or choose the group chat method to facilitate team collaboration.
Pricing – Avaza offers different plans for various combinations of features. It starts with a standard plan available freely. It offers a Startup Plan available for $9.95 per month, a Basic Plan for $19.95 per month, and a Business Plan for $39.95 per month.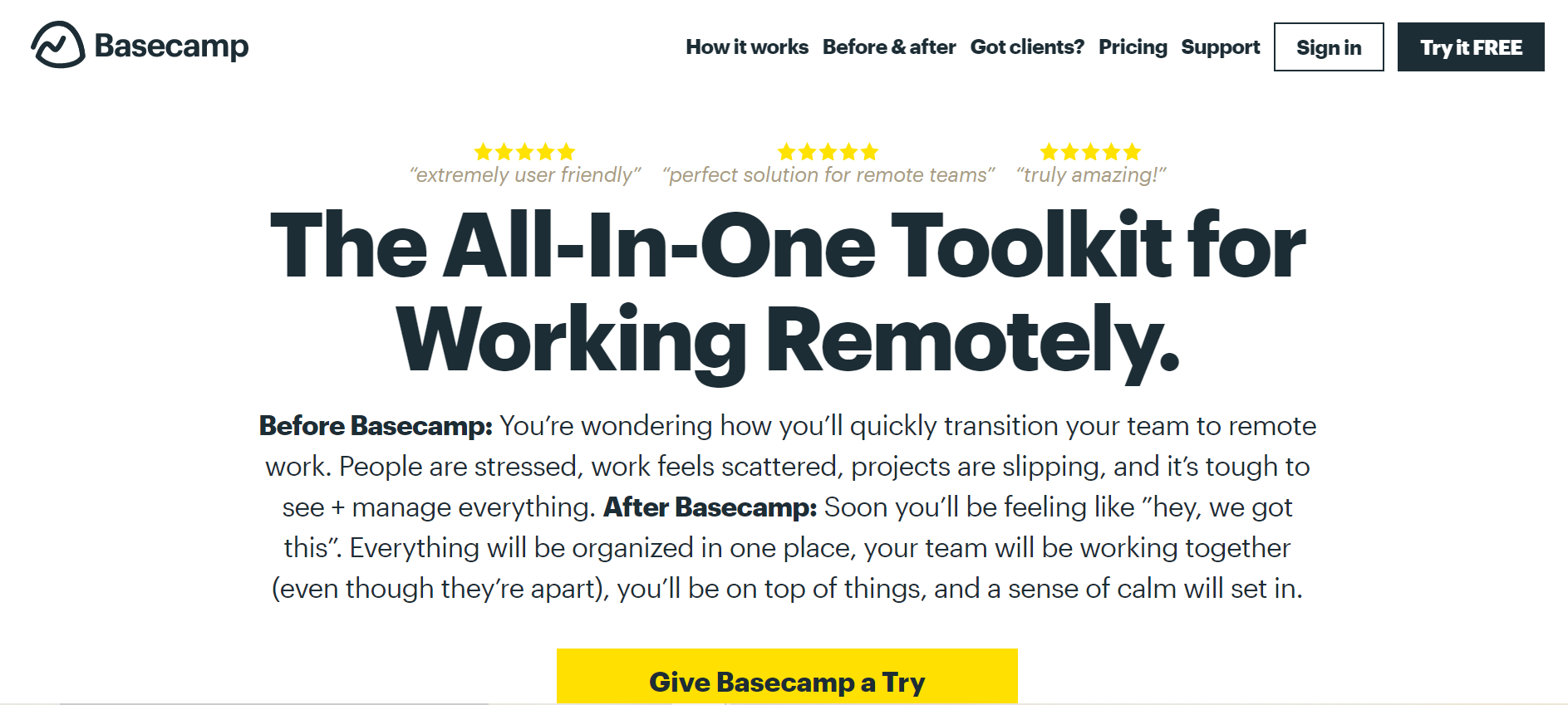 Another alternative to Monday, Basecamp is the perfect tool to simplify project tracking and management. With an easy-to-use interface, it allows seamless collaboration with team members. It promotes real-time communication via features such as calendars, file-sharing, group chats, automatic check-ins, message boards, etc.
With newer and more advanced versions of the software being developed all the time, Basecamp enables its users to assign tasks to team members, add comments wherever necessary, and track the work done using the exclusive Basecamp Hill Charts.
Basecamp has message boards that keep track of the entire conversation related to a topic on a single page. You can add images and files to the message if required too.
You can also grant access to your client to enable the latter to monitor the progress of the work. However, you are in complete control of what the client can and cannot see. You can also store all the files and folders related to your project in one place.
Pricing – Basecamp does not charge a user fee. It offers a free 30-day trial to its users. It offers a Personal Plan that has limited features and is completely free. On the other hand, Basecamp's Business Plan is for $99 per month.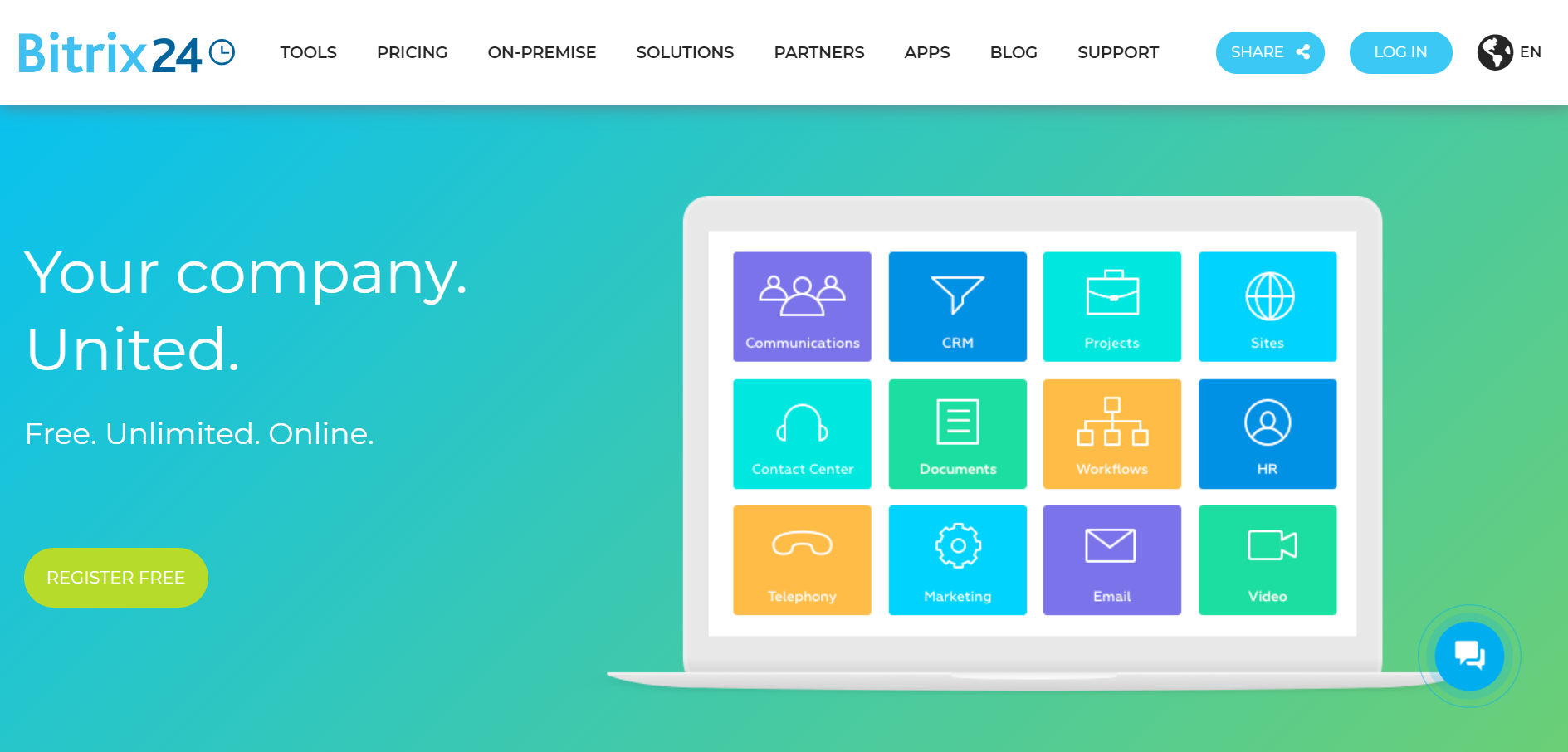 Bitrix24 is another alternative that fills the gaps left behind by Monday.com.
Bitrix24 is a social knowledge management and collaboration platform that is highly sought-after for its employee time management and tracking capabilities. It can keep check of the employee check-in and employee check-out times and record the duration and timings of their breaks in one place.
The project management tool can set deadlines and track the time required to finish a particular task. You can keep track of the tasks approaching their due date and generate reports to keep detailed records.
You can also schedule repetitive tasks and reduce your workload to a significant extent. Besides, Bitrix24 also functions as a virtual office. You can set up and hold conferences for up to 24 participants and record calls. You can also use private and group chats.
Pricing – Bitrix24 offers a free plan to all its users with most of the important features. It also offers a Start+ Plan for $19 per month, a CRM+ plan for $55 per month, a Project+ Plan for $55 per month. There is also a Standard Plan for $79 per month and a Professional Plan for $159 per month. It also offers a 30-day trial period.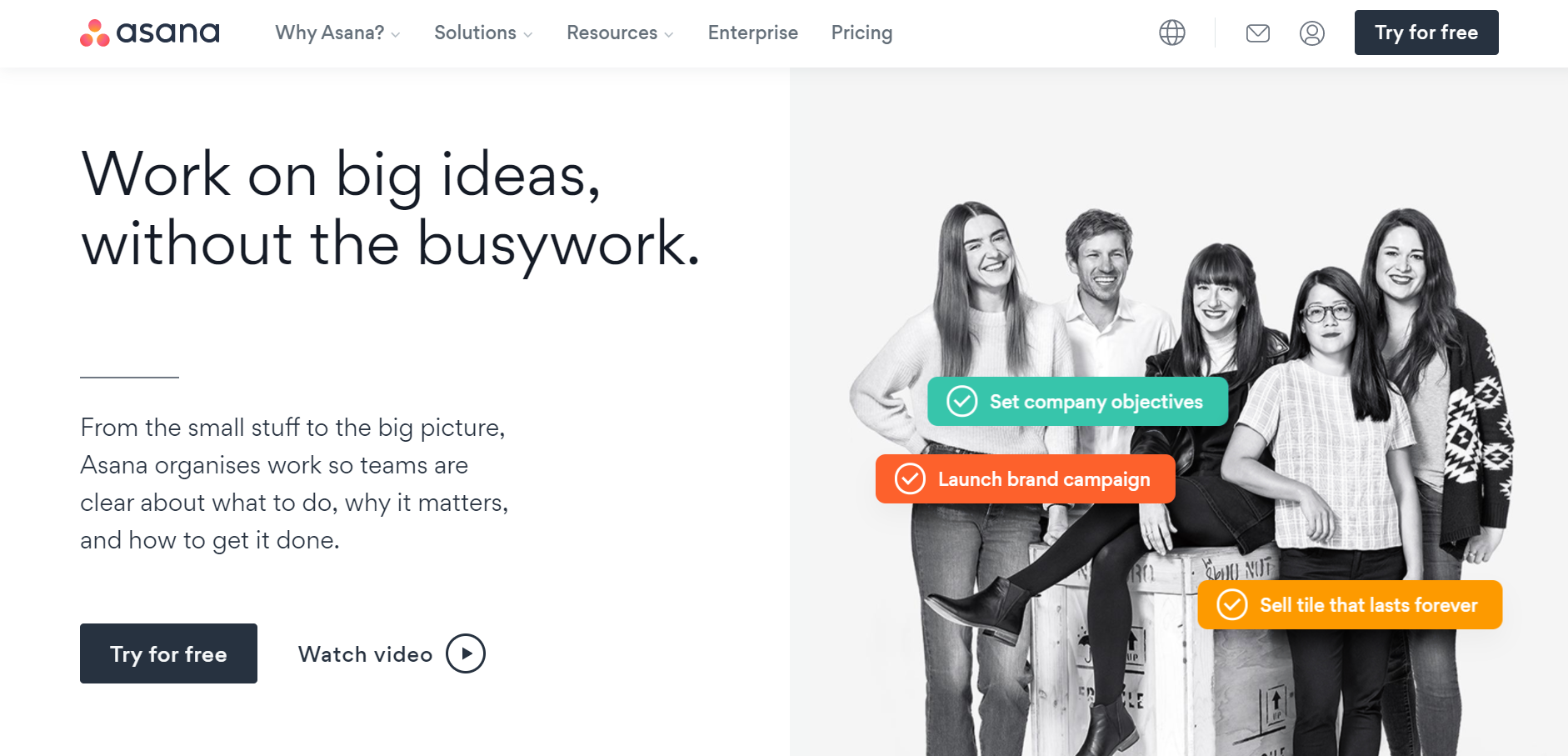 This alternative to Monday allows its users to manage projects and tasks using an easy-to-understand interface.
To simplify your work, you can break it down into multiple smaller and manageable tasks and organize each segment easily. You can organize your goals, tasks, plans, files, and documents on the same platform and share them in one go.
Using Asana, you can create custom forms or use standard forms to manage your project tasks. These forms allow your team and clients to request work easily.
This management software has an in-built timeline feature that is perfect for effective time management. You can use it to set deadlines and add reminders to ensure that it is done on time.
You can also use Asana to automate your repetitive tasks and save crucial resources in more productive actions. The presence of a built-in calendar also allows you to plan your workflow schedule.
Pricing – Asana offers a free trial period to its users. Its Basic Plan is completely free. The Premium Plan is for $10.99 per user per month, the Business Plan for $24.99 per user per month, and the Enterprise Plan best suited for large organizations.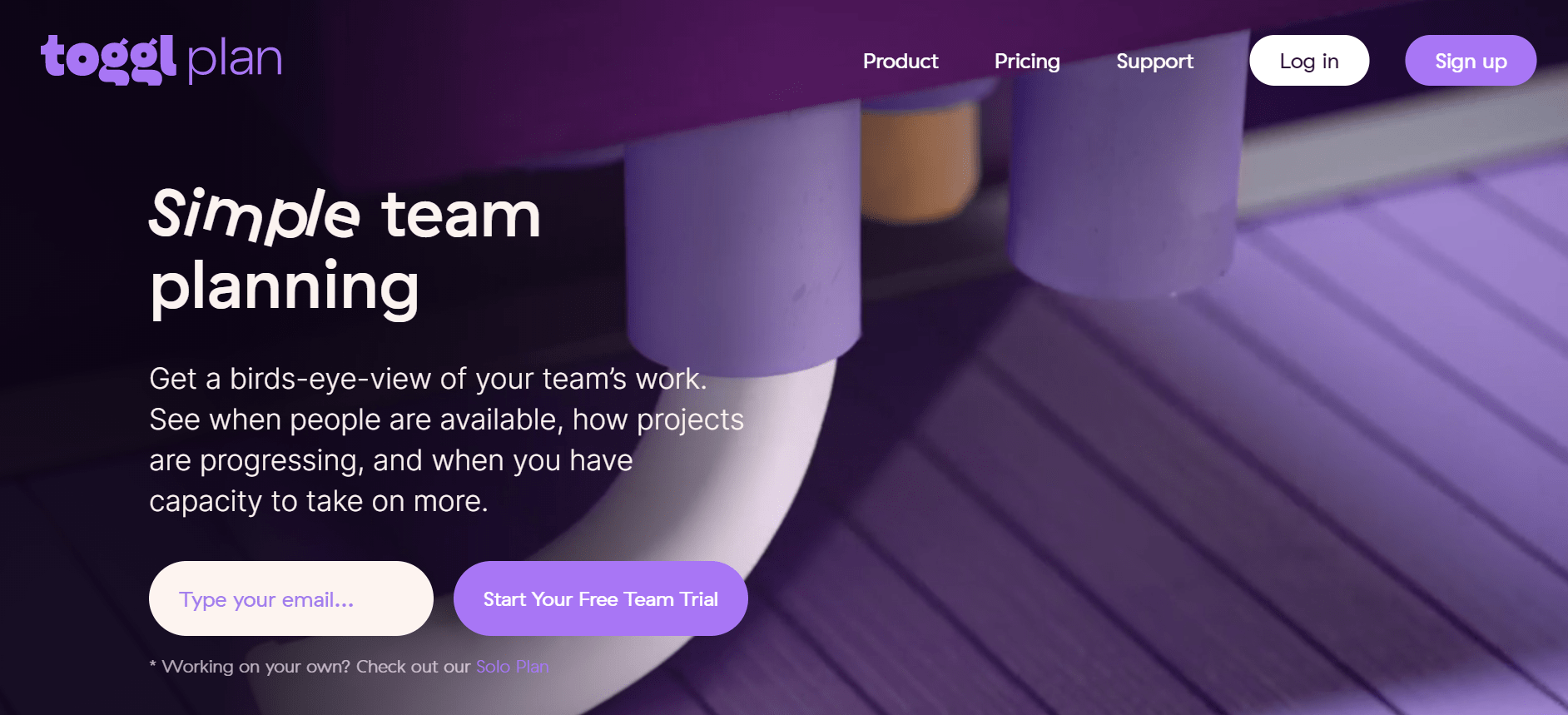 Used by prominent companies worldwide, Toggl Plan (previously known as teamweek) is another well-known alternative to Monday. It is a web-based project management tool that will allow you to schedule your tasks and plan your project with little to no effort.
Toggl Plan comes equipped with a team calendar that has a color-coded timeline. You can now collaborate with your team members and manage the timescales using this in-built timeline.
One of the most useful features of this software is the option for an annual review. It allows you to analyze what you and your team have accomplished in the given year. You can track your progress and set milestones too.
Toggl Plan has a drag-and-drop interface that will allow you to drag and drop tasks onto a timeline and schedule accordingly. If you're working on a project that has a dynamic schedule, you can use the Gantt Charts feature. You can even share your plans with your clients to keep them informed of each development.
The project management tool also allows its users to download the timeline in PDF format for future reference and record-keeping.
Pricing ­– Toggl Plan offers multiple plans with an increasing number of features. The cost of the plans starts from $39 per month, $79 per month, $149 per month, to $299 per month. It also offers a free plan.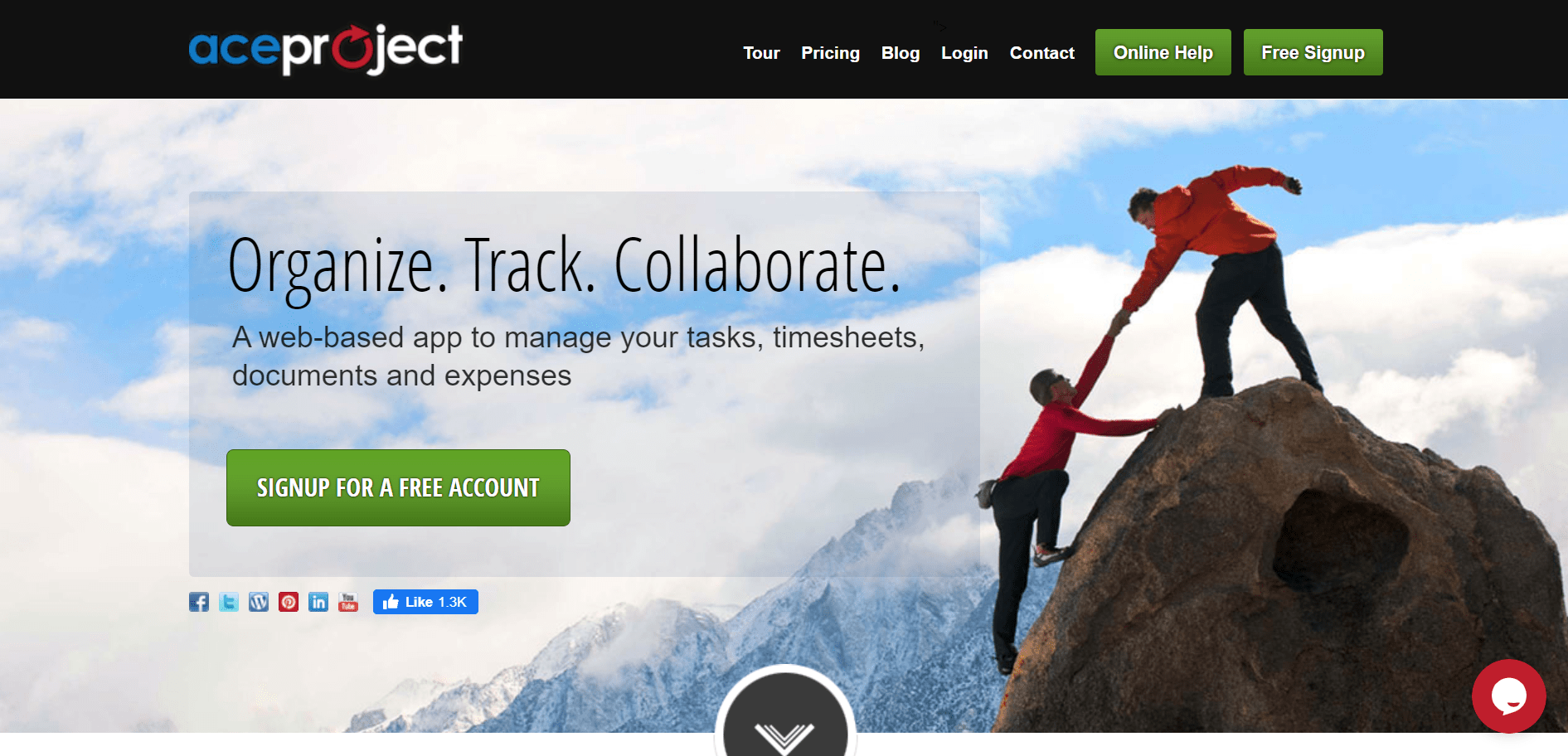 If you are looking for an alternative that allows you to organize your project and collaborate at multiple levels, AceProject is your answer.
You can now manage each aspect of your project from start to finish in one place using this project management tool. It also includes the option of Gantt Charts to allow you to track your project work.
Using AceProject, you can automate recurring tasks and create customized task reports. The built-in Time Clock allows you to track and set task time. You can use the time report generator to create meaningful reports.
To facilitate easy access, you can also store and share all your project-related documents in one place. It also keeps track of the changes made to the file, that is, file history, using the file versioning option. AceProject allows its users to grant file access to the team on a restricted basis if necessary. It facilitates expense management in terms of expense tracking, expense reports, and required approvals.
Pricing – AceProject offers a basic plan that is completely free. You can choose to opt for the Standard Plan for $24 per month for more advanced features, the Advanced Plan for $49 per month, the Silver Plan for $99 per month, and the Gold Plan for $199 per month.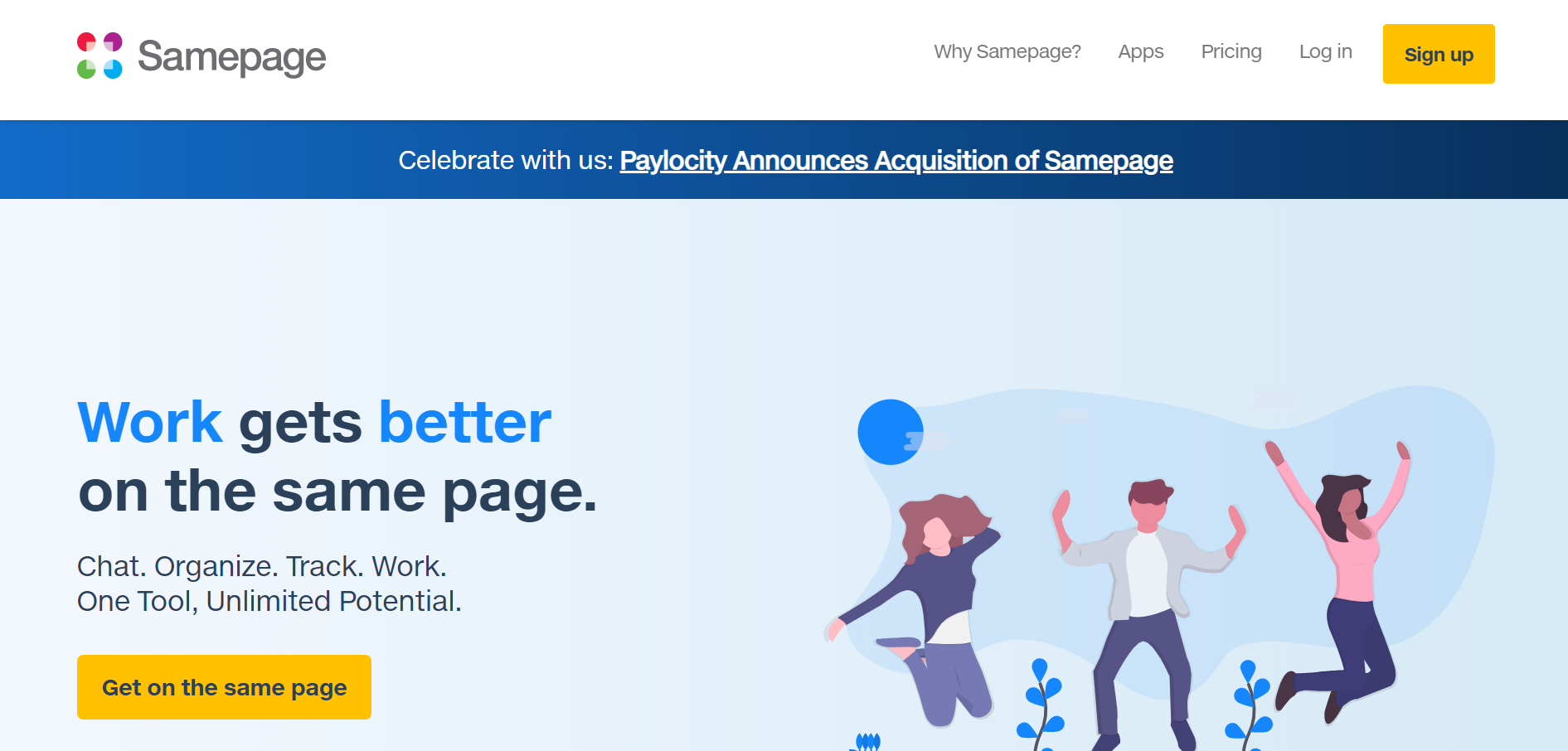 This is also an all-in-one collaboration and management software that works as a suitable alternative to Monday.
It allows its users to coordinate plans, monitor task progress, and deliver faster and better results. To facilitate seamless communication and teamwork, it offers three different chat options, including built-in team chat, one-to-one chat, and page chat.
Using Team Pages, you can create a virtual workspace and bring the right people together for the given work. You can work on open or closed team pages as per the current requirements. Team Pages is also used to schedule and run team meetings, outlining team meeting agenda, adding reports and documents, etc.
It also has a built-in task management tool that keeps track of all your tasks' current status and comments on the same. You can share your project percent completion and monitor your team's progress.
You can also engage in collaborative editing using Samepage and share files with a single click click.
Pricing – Samepage offers a free plan followed by a Standard Plan at $7.50 per month and a Pro Plan at $9 per month.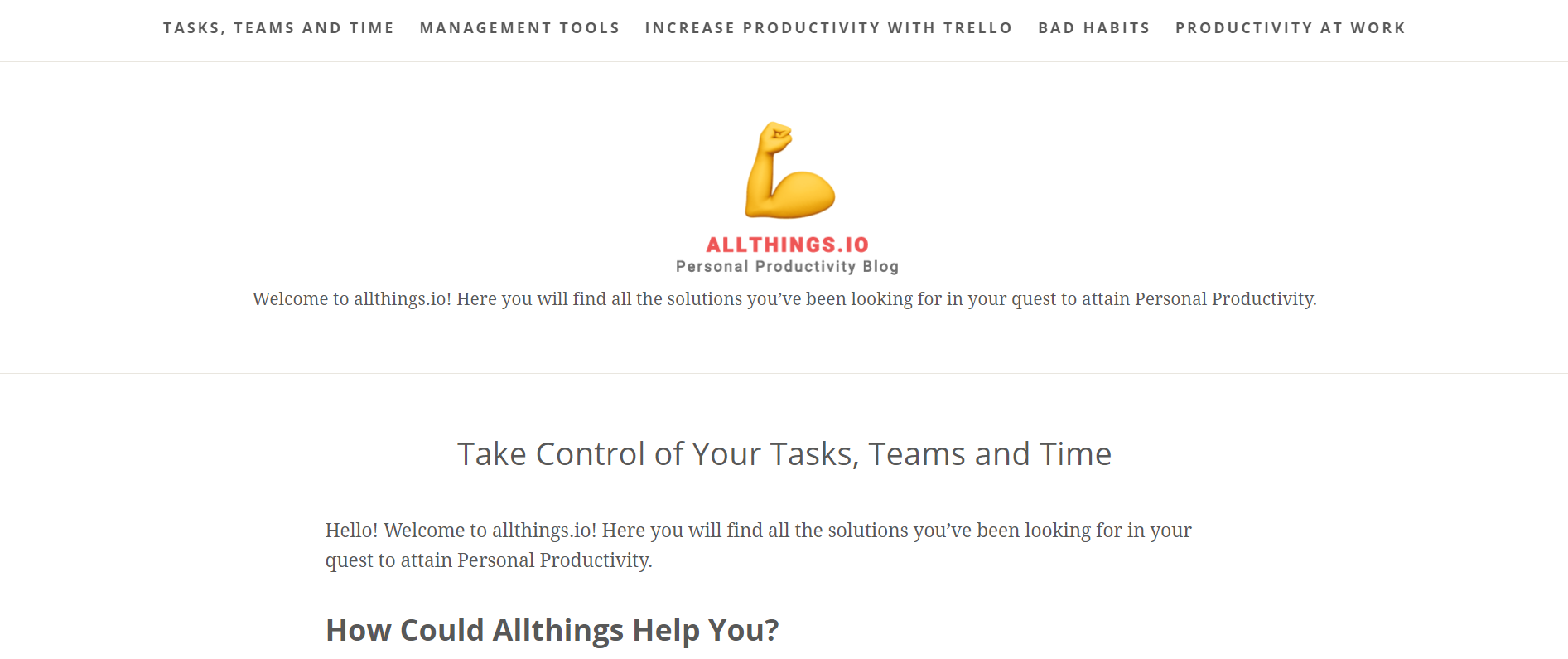 Just like nTask, Allthings is also a team collaboration, project tracking and management software. It allows you to manage your time and tasks in a structured manner.
You can share your project tasks, plans, and sprints with your team and assign them their respective tasks. To simplify the project work, you can break down the entire workflow into manageable tasks and set the required deadlines and reminders.
All things allow you to categorize your tasks according to their priority, due date, or assigned team member. You can send daily emails of the work summary and attach files for additional information. To enable seamless communication, you can add comments wherever required.
The project management tool offers the kanban view to categorize your work in the form of cards. It is available in both the iOS as well as the Android version.
Pricing – Allthings offers a free plan with all the basic features. It also offers a Pro Edition for $3.99 per user per month and a Team Edition for $9.95 per user per month. You can even avail of the free trial to get an idea about the application.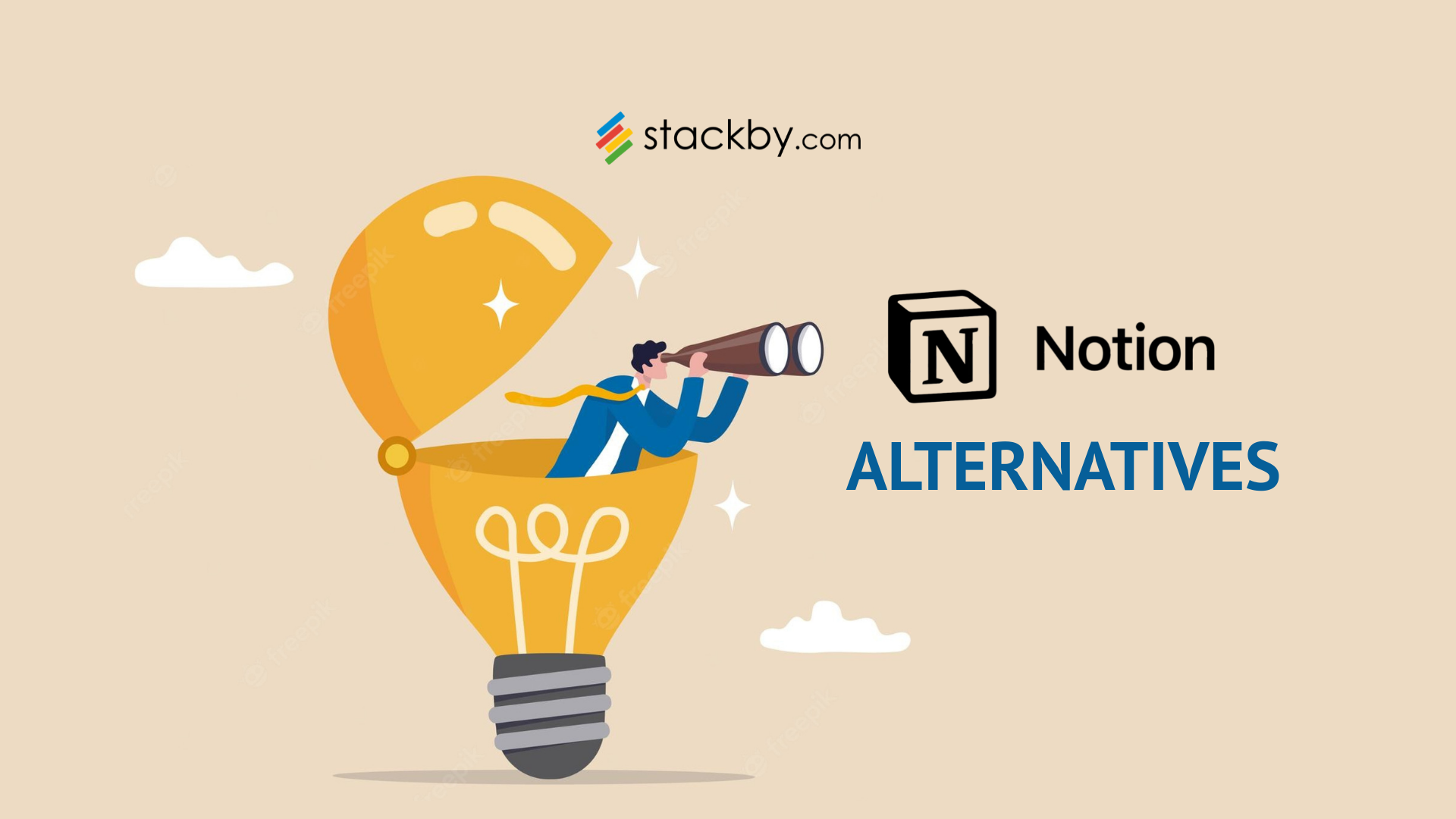 Wrapping it Up
Some times, a tool can be one of the best for a lot of people but not the right fit for you - and that is okay. You should choose what fits best for you. We hope that we helped you find a reliable alternative to Monday.com.