How to Automate Social Media Scheduling
This blog is all about how to automate social media posts, expand your productivity and grow your business!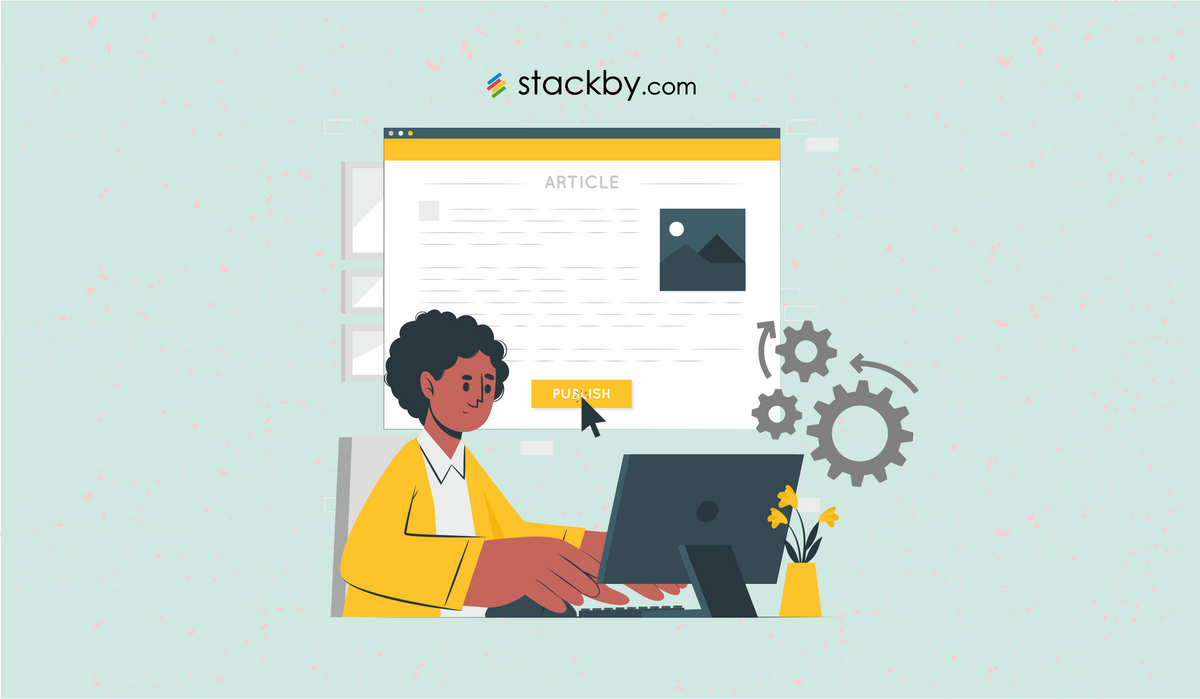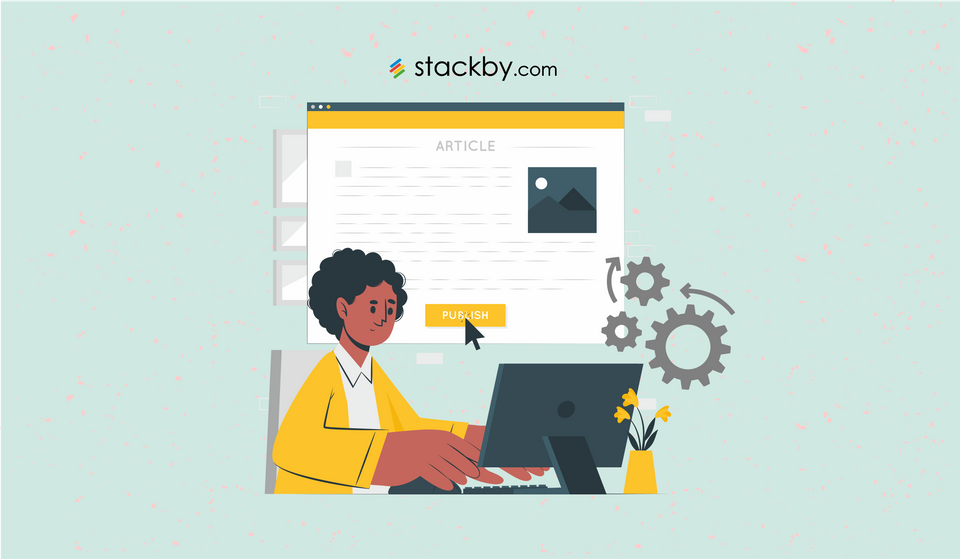 With social media being an important marketing platform these days, it is essential for marketers to plan ahead what you are going to post on social media. Recently, social media overtook paid search as an advertising channel, growing 25% YoY and exceeding $137 billion (just edging out search's $135 billion).
Planning your social media schedule not only keeps things sorted but also gives marketers a time to breathe! There is so much to take care of. Paid advertisements, content marketing, tracking KPIs and whatnot. If you have planned your social media schedule, everything starts working on autopilot and gives you time to look over other urgent/important matters. Not only this, it saves your time and increases your productivity to a great extent.
So without further ado, let me start with how to automate social media posts.
What is a social media calendar?
A social media calendar gives you a bird's eye view about your upcoming social media activities and helps you automate social media. Sometimes, social media calendars not only align your social media tasks but also help in tracking how your social media posts are performing. Generally, a social media calendar includes:
The date and time when your post will be live
The social media channel for which the post is
UTM Links, tags and keywords related to the post
Creative assets related to the post like images, captions, videos, etc.
If you are also tracking the important KPIs, it will also include those metrics
Benefits of automating social media posts
1. Save time and stay organized
You can plan ahead and batch your work using a social media calendar. For instance, you have a list of all content ideas to post, you have their creative assets and captions. Now, you just have to post it.
Some social media automation tools also allow you to post automatically, thereby saving a lot more time. So, without even logging in your social media accounts, you can share a post and meanwhile focus on other tasks. For instance, you can do Twitter follower audit.
2. Be consistent with social media posting
However, there is no particular rule of how much you should post on social media but you can maintain your own frequency. Also, it is easier for your followers to expect a post from you. Some of your fans might be waiting to see your next post. So, by automating social media posts you ensure that you will post consistently and at the optimal time.
3. No need to work on holidays
Social media posting is about connecting with your audience at every level. But, it definitely feels a burden to ruin your personal time and post on holidays, whether it is Thanksgiving, Christmas, Easter. But, with social media automation, you can post automatically on days when you are on leave or when you cannot monitor your social media accounts.
4. Post your best work
The last thing that I personally appreciate about using a social media calendar is that it gives you enough time to create high-quality posts. Once you have created one month's calendar in advance, you have enough time to think about the next month and you can give your best shot.
Create a perfect social media posting schedule
Know your audience
You must know who your target audience is, what they prefer and when they are active the most on social media. For instance, if you are targeting CEOs then Twitter or LinkedIn might be your preferences. If you are targeting college students, Instagram or Snapchat might be the best options. By knowing your audience, you can understand what to post and when to post to attract them.
Know how social media works
Every social media platform has their own algorithm. So if your content is failing, it might not be because it is of bad quality, but it might not be aligning with the algorithm. For instance, if you are posting on Facebook, it considers recency as a top algorithm factor. New posts are always given preference. So, if you know when your target audience is most active on Facebook, you must post at those times.
As I have told you before, you must know when to post on social media. Thanks to studies and research, we have some standard social media posting timings that you can use for automatic posting. According to SproutSocial, Tuesdays through Thursdays at 9 am or 10 am are the best times to post on all social media platforms overall. You will be surprised to know that Sundays are the worst times to post on social media. Similarly, you can check different preferable timings for every social media platform and automate your social media scheduling.
Plan your content in advance
This is quite obvious but yes, if you are planning to automate social media scheduling, you must plan your content in advance. Remember that every platform would have different posting requirements such as the size of the images, length of the videos, themes and aesthetics, etc. Then, you can set up automated social media postings that would save a lot of your time and energy.
Social media audiences today want to learn more about the brands and businesses that they follow. They want to know how you started your business, what drives your business, how you make your products, what you are launching next and so on. So, it is not just the images that you post, but the captions that you write on social media platforms that are going to attract and engage your audience.
Not only this you might use your social media platforms for different reasons. For example, product updates on Twitter, behind-the-scenes on Instagram and community postings on Facebook. You must keep that in mind while creating the captions.
The process of automating your social media scheduling is incomplete without analyzing the performance of your posts. If you plan to achieve better results in the future, it is crucial to track your posts now. Almost all social media platforms have their own analytics tools such as Facebook analytics, Pinterest analytics and so on. But, tracking all these analytics tools separately can be a hassle. Stackby makes this process much easier by providing a collaborative platform to analyze all your social media accounts in one place.
Automate social media scheduling using a Social Media Calendar
Now, let us see how you can use Stackby's pre-built social media calendar template and automate social media posting and scheduling. But first, you must understand that there could be three types of social media plans -- weekly, monthly, and yearly.
A daily social media plan works a day ahead and provides you information about:
What to post tomorrow
How much content is to be scheduled
A weekly social media plan works a week ahead and provides you information about:
Social media posts planned for the week
Blog Posts that need to be scheduled
What creatives (images, gifs, videos) you will be needing
How much research needs to be done
A monthly social media plan works a month ahead and provides you information about:
Social media posts/ events planned for the month
Content goals for the month
Content scheduled in advance
Theme of the month
Social media sharing ratio
Content types for the month
Content for special events/holidays
Formulas for posting on social media
While creating your social media content calendar template, you can take note of social media posting formulas:
Rule of thirds:
According to this social media posting rule:
1/3rd of your posts should be about personal interactions with your audience
1/3rd of your posts should include content from industry experts
1/3rd of your posts should promote your business
The 80-20 rule
According to this rule:
20% of your posts should promote your business directly
80% of your posts on social media should be non-promotional. They should educate, entertain and inform audience
A Social Media Calendar Template to help you automate social media scheduling

Stackby has designed a social media calendar template that can help in aligning all your tasks and track your progress on a daily/weekly/monthly basis. With this template, you can do the following:
Stay consistent: Posting too much or too less both can work adversely for your social media. This template helps you stay consistent in posting. You will never miss a post date again!
Research social media posts: Make sure your posts are structured properly as per the social media channel. Check spellings, grammar, punchlines, etc instantly.
Track metrics: Know how your social media posts are performing by keeping a track of all the important metrics like likes, shares, impressions, engagements, spendings and more.
Manage channels: Manage all your social media channels from one place. No need to use different social media automation tools for every channel.
You can customize this template based on your business requirements and decide what your social media calendar should include. Some common details that one can add in a social media calendar are - date, time, social media copy, channel name, creatives, captions, links to post.
You can also add platform specific formats like post, news feed, story, reels, etc. You can also add geo-tagging whether your post is specific for an audience of a particular location. Last, but not the least, adding a status whether your post is in the creation phase, approval phase or has been published will make things much clearer.
We have also included different views that can help you filter out and visualize data in a better way.
Posting Schedule: Keep a track of when you post on social media using our calendar view.
2. Status Pipeline: Visualize which post is in the process of creation, which has been created and which needs to be reviewed, etc. using our Kanban view.
3. Social media request forms: Add details of your social media posts using Stackby forms.

4. Graphics view in a gallery: Use our gallery view to visualize the graphics that you are posting on social media channels.
Automate Social Media Posting using Stackby + Zapier
Zapier is a workflow automation tool that helps you automate your workflows. With the help of Zapier, you can connect more than 2000 apps with Stackby and bring and send data easily. This way, you can manage multiple things on the same platform without the need to switch to several applications.
Creating an automation through Zapier is known as Zap and each Zap includes Triggers and Actions. You can choose different triggers and actions in Zapier based on your requirements.
A "trigger" is the starting point of a zap. So when you want to bring data to Stackby from a third-party app or move data from Stackby to a third-party app, you need to specify when this automation should start or what should "trigger" this automation.
An "action" is what would take place once the trigger occurs.
Now, here are the steps you need to follow to automate social media posting using Stackby and Zapier:
Connect Stackby with Zapier
To automate social media posting using Zapier, you must first create an account and connect Zapier with Stackby. For that, just follow these steps:
Login to your Zapier Account -> Navigate to My Apps -> Create a New Account -> Search Stackby -> Connect Zapier to Stackby
Create a Stack
Start with creating a stack in your Stackby workspace. Mention the different posts that you have planned to post on social media. Add post content, publish time and date, creatives, and URL of the post.
Create a Zap
Suppose you are automating your Facebook posts. So, you will create a Zap called Facebook posts automation. The trigger of the zap will be "whenever you add new rows in a view" and action will be to "create a page post" on your Facebook page. This way, whenever you add a new row to your Stack, it will automatically post the contents of that row on Facebook.
Similarly, you can create a Zap for Instagram and Twitter and automate your social media posting with Stackby and Zapier.
The following video explains this process step by step
You can also integrate Stackby directly with other social media automation tools like Hootsuite, Publer etc.
Invite your team to Stackby and automate social media posting
All your team members should stay on the same page when it comes to social media posting or scheduling. Stackby provides a collaborative platform where you can not only create a social media automation tool but you can invite your whole team to work the calendar and postings together. This way the content creators and marketing teams can coordinate with each other and ensure that the plan is being followed as required.
Try our social media calendar and social media planning templates today and understand how to automate social media posts better. If you have not yet started with Stackby, sign up here for free.
Frequently Asked Questions

1. When to auto post on social media?
According to research, 10:00 AM on Tuesdays, Wednesdays, and Thursdays is the best time to post on social media channels. Sundays are the worst days to post anything on social media.
2. What is social media scheduling?
Social media scheduling is the process of deciding in advance what to post on social media channels and when to post. This helps in increasing your team's productivity, saves time, and makes it easier for you to stay consistent on social media.
3. How to use Stackby for social media scheduling?
You can maintain a social media calendar in Stackby. You can also plan your social media posts and automate your social media posting using Stackby and Zapier.