10 Free Content Calendar Templates for Social Media and Blogs [2023]
This article will give you an overview of what exactly a content calendar is, what it does for you, and why it's worth using one in today's highly digital age.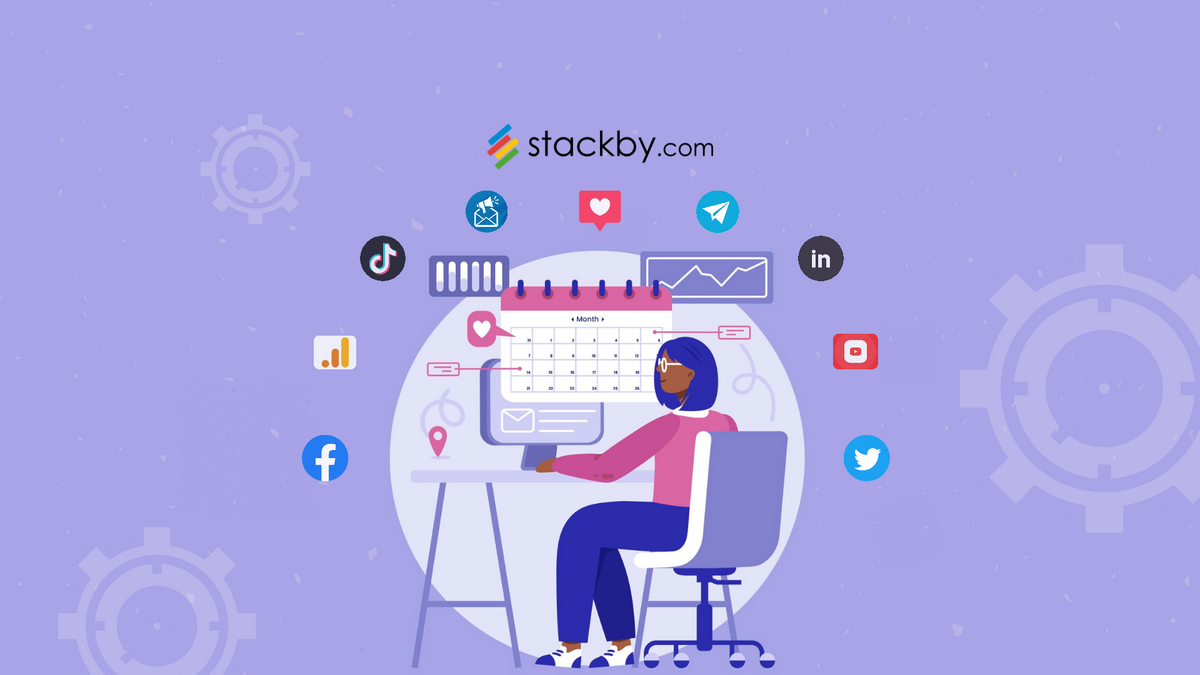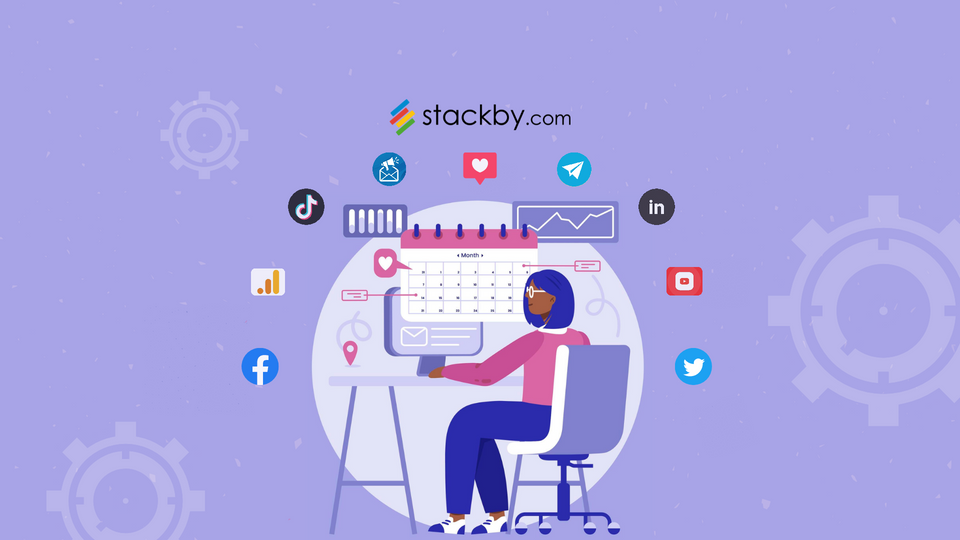 With the advent of digital marketing, it has become increasingly crucial for businesses to build their brand and promote their products or services in the online sphere. The best way to do this is of course, social media, which has the power to reach millions across the globe in an instant.
The most effective digital marketing technique is to write blogs and social media posts that are designed to gain traction on search engines and trends on different platforms. This also requires that a business stick to a particular schedule for digital marketing since consistent posting is vital to stay relevant. That's why many digital marketers and enterprises use a content calendar.
To get you started, we've included 10 free content calendar templates for social media and blogs below.
What is a Content Calendar?
A content calendar is a document that helps you organize and schedule your future content. It contains details of what to post, when, and on which platforms. A content calendar for social media and blogs helps you keep track of the status of each post, spot gaps and omissions, stick to deadlines, and plan your work in advance. It's also a clean and efficient record to show to your stakeholders when you need to send over a progress update.
Free Content Calendar Templates for Social Media and Blogs in 2023

The next step is to actually make a content calendar. To make that process faster, we've got ten free content calendar templates for social media and blogs for you to use at your convenience:
1. Content Calendar
This is a basic content calendar that is customizable to suit whatever you need. Use different features to add content files, comments, and track the status of your content. Organize all your upcoming work in a single location and change the template to suit your workflows and goals.
2. Marketing Calendar Template
This template enables you to plan out all your marketing activities in one place, whether it's social media posts, blogs, email marketing, audio-visual content, and more. Set deadlines for each task and follow up with ease using a readymade template.
3. Blog Editorial Calendar Template
This template is designed especially to plan out your blogging content. The calendar lists out important dates for publication, and includes information like keywords, CTAs, author, tags, and more.
4. Digital Content Calendar Template
Use this calendar to plan out a digital marketing campaign down to the tiniest details. Assign tasks and deadlines with ease, and compare results to plan better campaigns in the future.
5. Marketing Campaign Tracker Template
Stay on top of your progress and evaluate successes and failures using important marketing metrics. This template allows you to collect metrics on a monthly basis for reporting and tracking performance.
6. Social Media Marketing Calendar Template
This template has columns listing out not just dates and details, but also different social media platforms you intend to post on, so that you maintain a consistent presence across them all.
7. Marketing Calendar Template with Budget Tracker
This template comes with space to track your proposed budget, the actual amount of money spent, and the different categories where it is being spent like advertising, SEO, social media, etc.

8. Email Marketing Calendar Template
If your strategy includes email marketing via newsletters and email updates, keep track of every mail that goes out using an email marketing calendar.
9. Google Sheets Content Calendar Template
Leverage the features of Sheets and stay organized at the same time with this template that manages content using Google Sheets.
10. Excel Content Calendar Template
Another popular organization tool is Microsoft Excel, and if you're already using it as your go-to, then this template is the one for you.
No matter the size and scale of your organization, staying organized and meeting deadlines is the ultimate goal for any marketing team. Whether you've never used one before or you're looking for a better tool to plan out your marketing content, our content calendar templates will come in handy.
Benefits of Using a Content Calendar
You might be thinking that you could just schedule social media posts and blogs on your regular Google calendar, but that isn't always the most efficient option.
For a successful digital marketing strategy, you should go for a specialized tool. Here are some reasons why you should use a content calendar to plan out your digital marketing posts:
1. Organize better
Whenever inspiration strikes, you might just jot down your ideas for content on your phone, desktop, or random pieces of paper. While spontaneity could work for you, it's not always reliable, and a lack of order will only hamper your work in the long run.
Creating a content calendar listing out proposed social media posts and blogs will give you an idea of the bigger picture, and help you think up ideas that align with your overall strategy or campaign. A calendar also lets you plan better around a specific theme or an upcoming event for your business. Scheduling posts on particular dates will also ensure that you aren't panicking at the last minute to meet deadlines or with fewer content pieces than you expected.
2. Don't miss a thing
Keeping all your planned content in one place ensures that all the teams and stakeholders involved are on the same page. Our hectic daily lives may make it difficult to stay on top of every single thing, and it's easy for plans to slip under the radar. Instead of stressing about remembering dates and future events, it just makes sense to plan everything out in advance with the help of a suitable tool.
Meticulously sketching out next month's schedule for marketing posts and blogs will lead to less stress for you and the marketing team, and seamless execution of all your plans.
3. Collaborate better
Putting down all your content ideas and plans on one organized platform will get the best out of your brainstorming sessions with colleagues and clients. You'll be able to select the best ideas and schedule them more efficiently with the help of a content calendar. You can also share the proposed calendar with customers to gauge their preferences and get valuable feedback to refine your strategies further in the long run.
That's how a content calendar for social media and blogs facilitates better collaboration, easy sharing, and gets you helpful inputs to ensure customer satisfaction.
4. Stay consistent
When strategizing for digital marketing, the key is to stay consistent. If you want to stay relevant online over a longer span of time, you must optimize your content accordingly. Your content has to be well-researched, well-written, and informative. But it won't matter how eye-catching and useful your content is if you don't post consistently. Sticking to a regular schedule is vital, and a content calendar will help you do just that.
5. Create better content
Rushed and haphazard work is never going to become your team's best output, and the ideal method to come up with consistent content of good quality is to plan. A content calendar lists out all relevant details and gives you a clear picture of what to ideate and write about.
A well-organized approach ensures that your marketing team has plenty of time and freedom to really sit down and refine their ideas before going ahead and working on them. This helps create better, more informed content that will satisfy customers and achieve your marketing goals more efficiently.
Main Elements of a Content Calendar

When customizing your content calendar, keep these valuable elements in mind to create a solid, comprehensive template that will work for you in different contexts over time.
1. Deadlines
Your content calendar should have the capability to set different deadlines for tasks. These could include:
Content Draft Completion Date: The date by which a particular piece or a set of content pieces should be drafted. This could be well in advance of the publication date to allow for reviews and revisions where necessary. Having a separate draft completion date for writing content and then designing it will also give each team ample time to do their assigned tasks.
Final Completion Date: If your business requires that marketing content get  approved by higher management or specific people, then you could set a deadline for that as well.
Content Publication Date: This is the date by which you need to publish your content on social media or your blog. Setting a final deadline across the board will avoid last-minute extensions and major changes.
2. Focus Keywords
When creating digital marketing content for SEO, setting focus keywords in advance is essential, and you should stick to them throughout your campaign. Include them in your content calendar as well, for better clarity and unity of thought. The first step is to do keyword research to find out what keywords customers are most likely to search for, and to make sure that they lead back to your company's website and content.
3. Content Creator(s)
Your marketing team could have several content creators, copywriters and designers, and the best way to keep track of who is working on what is to put that down on your content calendar. You may be using freelance writers who write for multiple brands or companies, so it's also helpful to include a point on who they're writing as or for, to avoid confusion.
4. Research Notes
Include a section where you and other members of your team can put down ideas and research that they find relevant to the campaign. Collect all your links and references in one place for easy accessibility.
5. Target Audience
When planning out content, you have to think from the customer's point of view: what should they do after consuming your content? If you want to redirect them to your website, or a specific product or service, make sure that's mentioned right from the content creation stage. Or if you want your blog to be a "how to" about one of your company's products, write all that in your calendar for easy reference.
Boost your digital marketing efforts, improve collaboration, and ensure audience engagement and customer satisfaction by incorporating content calendar tools into your strategy. Sign up on Stackby for free and manage your entire content operations in a single place.