How to Manage an Advertising Agency
Missing deadlines and facing underperformance issues? Stackby has got you covered. Get your team on track with our best tips on how to manage an advertising agency.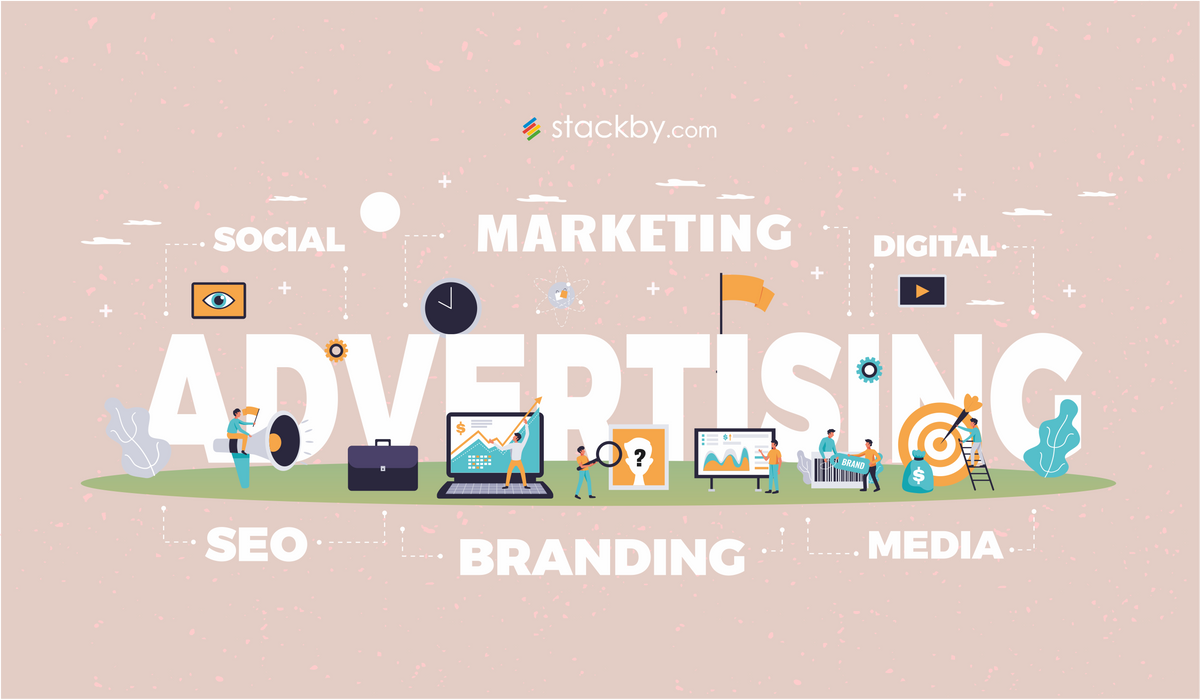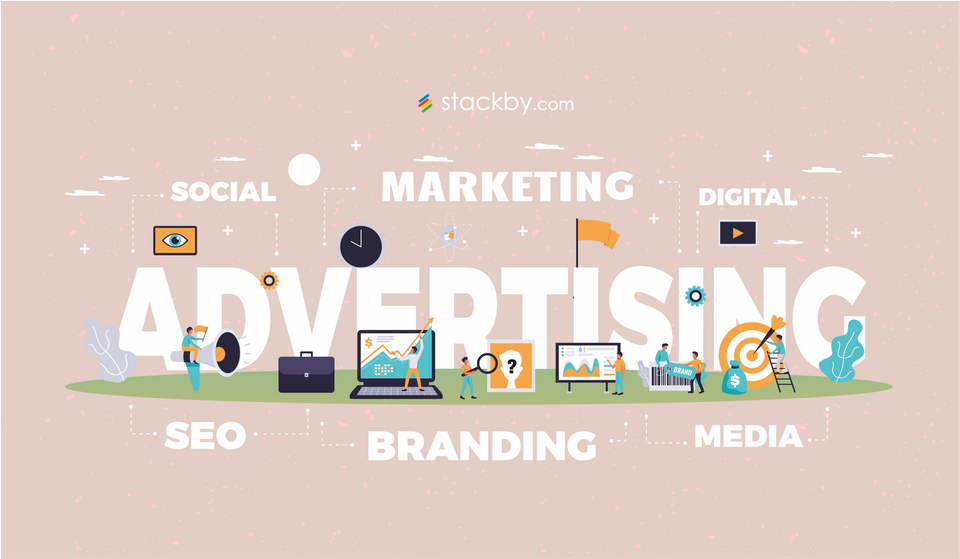 An advertising agency is an organization that plans, develops, creates and manages advertisement and promotional activities in newspapers, radio, television, websites and social media sites. The advertising agencies market is expected to reach $553.11 billion in 2026 at a CAGR of 9.6% from $383.67 billion in 2022.
Advertising agencies have a lot going on inside. There is art direction, content creation, search engine optimization, accounting as well as distribution. Oftentimes the ad agencies get caught up in problems like inadequate data reporting or finding the right inspiration in the ever-changing super competitive marketing industry.
The business landscape is constantly evolving. Above that, if you are responsible for bringing customers to a business, you need to sync with the latest trends. You need to start managing every aspect of your advertising agency to ensure that your team members are on the same page. This includes gathering product data, doing research, planning which media is to be used, taking feedback from clients and so on. This makes managing an advertising agency a tough job.
What is your Management Style?
Before I start handing out tips on managing an ad agency, I have a question for you. "What kind of manager do you want to become?"
The type of management that you choose will decide how you can run your advertising agency and will make a big difference to its success. In all, there are three management styles:
Hands-off management
Hands-off managers put more responsibility on the team leaders and employees. They are generally not present in the day-to-day activities and depend on goals and measurement of effectiveness. One of the drawbacks of this management style can be that you might restrain yourself from adding value to your ad campaigns. You must realize that hands-off does not mean being unresponsive. So make sure that you are at least setting up the workflows for your team and guiding them.
Balanced management
Balanced managers do not depend entirely on the team. They conduct meetings regularly, build a streamlined process for internal operations and measure the performance data. This way you can provide knowledge to your team members and assist them whenever they need it. A possible drawback of this management style is that there is a thin line between micromanagement and balanced management. You must understand when you are crossing that line and refrain from being too controlling. As a balanced ad agency manager, you must focus on providing your feedback and insights to your team.
Micromanagement
If you are someone who wants absolute control over your team, unfortunately, but yes, you are a micromanager. This means you limit the delegation of tasks or decisions and all you want is information from them about what they are doing and how they are handling the tasks. You might ask for a daily report and become overly involved in the work of your employees.
So, which one are you? Once you have decided that, it is time to take a look at the 7 ways of managing an advertising agency.
7 Ways to Manage an Advertising Agency
1. Streamline your workflow
Streamline your projects by creating a centralized system. An advertising agency workflow management tool can help you set project deadlines, assign tasks to every team member, identify risks and potholes, keep track of the tasks, and ensure that work is being done as required by the client.
Stackby's advertising agency workflow process template helps you keep a track of your advertising schedule and manage your ad agency. With this template, you can keep track of all your advertising agency projects in one place.

You can store all the specifications of each ad on one platform (This includes size, preferred format, spec type, etc).
We have also provided a Kanban Status board to access all your advertising agency projects easily.
2. Ensure real-time collaboration
It is important to bring your team to one place so that they can collaborate on various tasks with each other. Instead of using emails and feedback as an option for conversation, try using a collaborative platform where they can update each other on every task.
Stackby can make it possible for you by providing real-time collaboration. Create a single workspace for your team where they can comment on records, assign tasks to each other and send and receive notifications. You can set individual reminders on each row and get them on the Stackby app, Slack, or Microsoft teams channels.
If you want to become a successful ad agency, you must ensure that your teams are working in the right direction. They should know what is expected out of them and how they can raise the bar and meet clients' expectations. All this is possible with collaboration. Don't be afraid to make changes, if required in this process.
3. Highlight the talents of all team members
Do you know about the different skills that your team members have? Someone might be good at organizing tasks while someone might be a master creator. If you have no idea about it, ask your team members about their hidden talents. Once you have the list, use it in your favor and manage your advertising projects way better.
You can use the agency talent management template to record the details of your team members, their expertise, and projects. This template helps you store the name of the team member and the corresponding talent category such as web development, content creation, sales management, PR management, brand management, etc. You can also add the sample/ portfolio work of each member to the template. This will allow you to understand their talent and proficiency in a particular area. You can link them to associated projects based on their skills.
4. Manage your assets
Since you are a creative agency, you must have a bunch of photos, videos, audio, and other documents to manage. So why not use a digital asset management tool to record and manage all digital assets in one place? This way you can keep the assets of every project in one place and do not have to ask every other team member for a file.
Stackby's digital asset management template provides you with a reliable system to store and track your assets. You can link the assets to different projects with this template and view them easily.
You can create Asset Submission Forms for your team so that all the assets are directly sent to you from wherever your respective team members are. Our gallery view makes it much easier for you to view those assets.
5. Keep communication in sync
You must make sure that your team is synchronized and for that, you need to conduct meetings regularly. These meetings can be a place where you talk about how you can collectively enhance a project or deal with negative feedback from the client. You can encourage your team members to share their ideas and suggestions.
Not only this, but you can also hold one-on-one meetings with your team members and provide them with clear feedback. This might be done once in a while but once included in your workflow, it can prove to be a very beneficial activity.
Stackby provides you with a weekly team meeting tracker where you can store the details of every weekly team meeting such as the agenda, meeting topics, meeting notes, meeting lead, participants, meeting URL, and more.
6. Use the best analytics and reporting
You cannot improve anything that you cannot measure. So, a major portion of your advertising agency management should focus on streamlining the analytics and reporting. You might have to hire an analyst but trust me this would be your best decision ever.
There are several ways of incorporating the best analytics and reporting in your advertising agency workflow:
It is known that more than 7,000,000 advertisers are using Google Ads PPC. So why not track all your ad campaigns in one place? Stackby allows you to create a customized google analytics reporting tool with which you can plan your Google Ads Campaigns, bring Adwords data to Stackby, track your conversions, share your views with your clients or internal teams, and keep track of all your Google Ads Reports in real-time.
Read more: Build your Custom Google Ads Reporting Tool For Your Brand or Clients
Facebook is no new to us. Advertising on Facebook comes with a plethora of benefits such as better ad types, micro-targeting ad audiences, and more. Stackby makes it easier for you to create a Facebook Ads reporting dashboard that suffices your business goals and requirements. This tool does not only help you plan your Facebook ad campaigns but also makes it much easier to automate Facebook ads campaign reporting, track ROI, add all the KPIs to one place, and share the results with your clients easily.
Read more: Facebook Ads Reporting: How to Plan, Manage and Track Campaigns
Do you know that almost ​​57% of marketers are challenged with optimizing their next-best-action marketing decisions? With Stackby, you can create a customized, automated marketing KPI tracker that helps in monitoring all your important KPIs in one place. Connect your marketing KPI tracker with third-party API connectors such as Google Analytics, Google Adwords, Google Search Console etc, and bring in all your data to Stackby for automatic tracking. Forget checking your Analytics accounts again and again to measure your KPIs.
Read more: (How to) Create your Custom & Automated Marketing KPI Tracker
7. Develop better relations with your clients
As an advertising agency, you not only need to put your act together by managing your workflows but also by maintaining better relations with your clients. You must ensure that there is a clear, two-way communication between you and your clients. This way you can share the results with them, give and take suggestions and work together on various issues. Regular communication will also eliminate any kind of misunderstandings as well.
Stackby ensures that you can develop better relations with your clients and manage your marketing agency easily with the help of a PR Agency Activity Tracker template to handle the PR tasks in one place, monitor the type of PR tasks for every client, set priorities, track leads, add notes, and much more! You can even add invoices and billing information here.
Read more: Monitoring & Managing Media Relations (5 PR Tracker Templates included)
Automate your advertising workflows with Stackby
Stackby is a free no-code spreadsheet-like database software that can help you create, manage and track your ad agency workflows. Stackby provides more than 25 column types that will enable you to create your workflows. You can organize your data in multiple ways using Grid, Kanban, Gallery, and Calendar views, create forms, and customize your marketing workflows based on your client requirements.
Not only this, with our third-party API integration feature, you can connect various applications like Google Ads, Facebook Ads, Google Analytics, Google Search Console, SEO tools and many more to your tables and work on your project from one place.
Don't be afraid to try out new ways to manage ad agency work. Automating and streamlining the mundane parts of your workflows will make it much easier for your team to analyze their full potential.
Sign up for Stackby for free today!
Frequently Asked Questions
1. What is the role of an advertising agency?
An advertising agency plans, creates, and publishes ads for its client and is accountable for the various ad campaigns being run for a company. They might also perform other marketing activities like PR, social media, and content marketing.
2. Why does collaboration matter in managing an ad agency?
Collaboration makes it possible for all team members to communicate with each other through a centralized platform. They can share their ideas, brainstorm, and provide suggestions for improving a project.
3. How can an ad agency manage its assets?
Stackby's digital asset management template helps to track and manage all your different digital assets like photos, documents, videos, audios, etc. You can link the assets to different projects with this template and view them easily. You can create Asset Submission Forms for your team so that all the assets are directly sent to you from wherever your respective team members are.
4. Which tools are popular amongst advertising agencies?
Advertising agencies need different tools for different purposes. Some popular tools amongst advertising agencies include Zapier for workflow automation, Ahrefs, SEMrush for SEO , WordStream for PPC management, Canva for graphic designing and Stackby for managing data, workflows and automation of monotonous business processes.