Monitoring & Managing Media Relations in 2023 (5 PR Tracker Templates inside)
Are you using a PR tracker to organize your tasks? Stackby gives you pre-built, easy-to-use PR tracker templates that will help you track your PR activities, PR editorial calendar, publications, outreach, and more.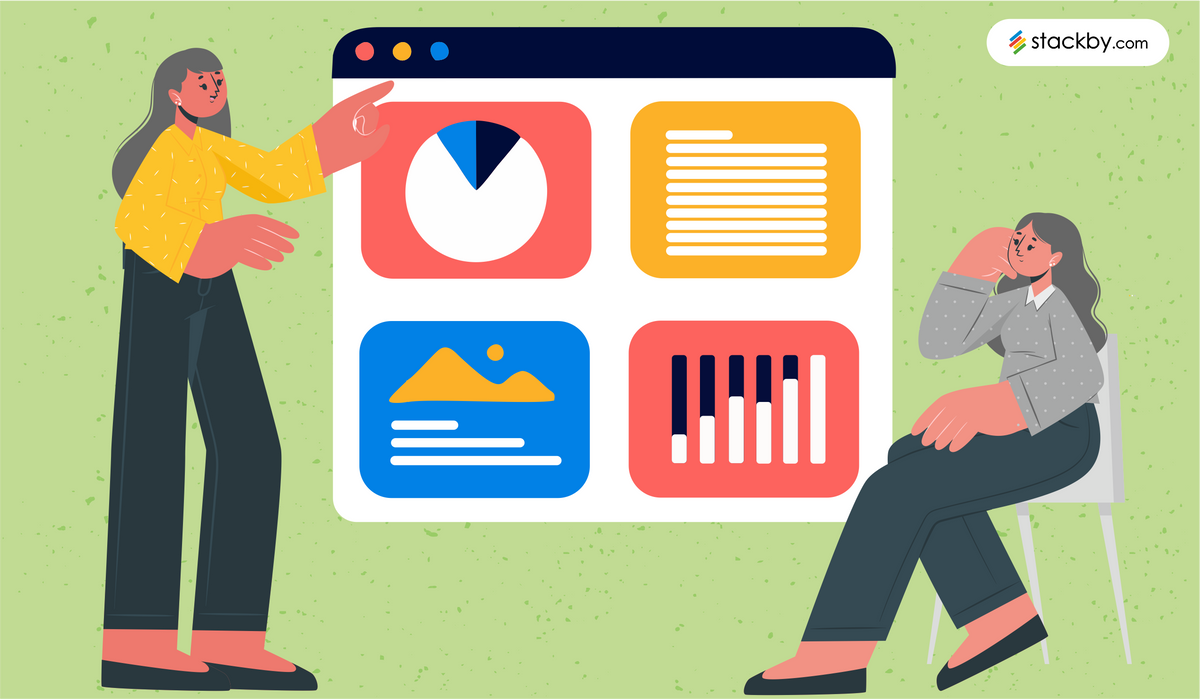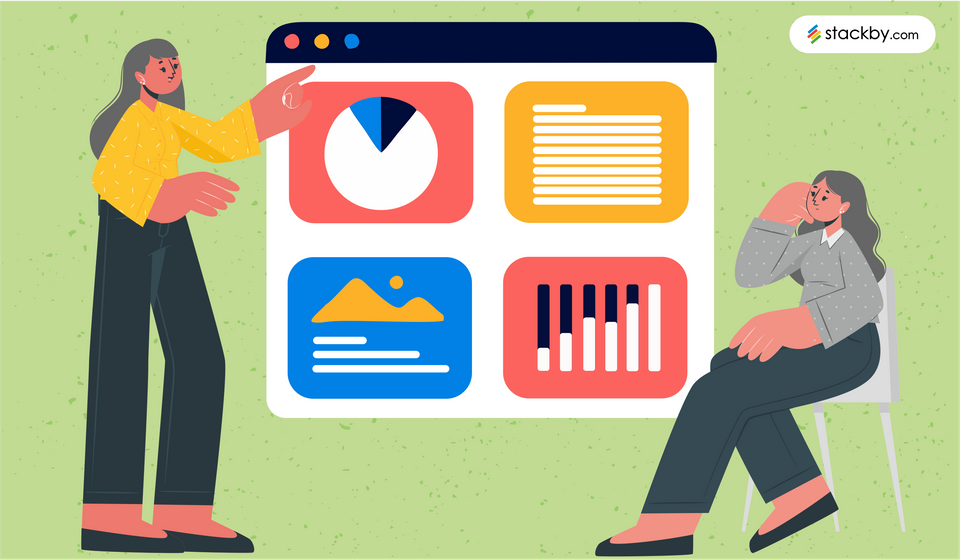 Did you know that the global PR market was worth 88 billion U.S. dollars in 2020 and by the end of 2025 the industry is expected to surpass a value of 129 billion dollars? It is often said that a business remains alive due to its public relationships. This is why Public Relations or PR has always been an essential part of marketing. But, are you tracking your PR activities the right way? Stackby has introduced different PR tracker tools that will help you stay in the PR game for the long haul.
What is Public Relations?
To put it in simpler words, public relations is nothing but convincing an audience and promoting your brand so that people buy your products and recognize your accomplishments. A lot of people say that it is just like storytelling. To promote your brand, you need to find the best aspects of it and convert them into a story to lure the audience. In fact, about 88% of PR professionals believe the future of the field lies in digital storytelling!
Earlier, PR was conducted through press, radio, and TV with the help of journalists, reporters, or producers. Now, in the digital age, PR is conducted through online publications, podcasts, blogs, social media, and events. For instance, you may create a press release, submit a guest post, conduct a webinar or create online content to promote your brand.
Today, Stackby is sharing some important reasons why PR is so crucial for businesses and how PR tracking can enhance their marketing efforts. We will also be sharing some interesting Stackby PR Tracker templates that are ready to use!
5 Reasons Why PR is Important for Businesses
#1 Public Relations increases the credibility of a brand
It does not matter whether you are a startup with just a few clients or a well-established business with a solid client base. You need to showcase the credibility of your brand. PR helps in achieving this goal by giving the true story about your brand to your current and potential clients.
#2 Public Relations bring awareness about a brand
PR can be used to showcase your products, their features, and their advantages to an audience. You may also showcase some professional reviews and bring awareness to your brand. Although this can be done through advertising as well. But, when a message comes from an authentic source than a paid source, it creates a better impact.
#3 Public Relations enhance the online presence of a business
PR agencies can provide the right support to companies in enhancing their online presence. Not only can a PR agency provide the right marketing advice to businesses but can also step in whenever things start getting out of hand. For instance, many PR agencies use social media and press releases to help their clients achieve their business goals.
#4 Public Relations aids your marketing efforts
These days when the whole world is online, public relations can help businesses proliferate their marketing or advertising efforts. Moreover, PR sounds much more genuine and earns people's attention better than advertisements. PR communications can be useful, insightful, educational, and compelling, just like storytelling.
Including storytelling is not only good for your brand promotion but also for impressing the search engines. Today, search engines want content that is nice to read and is appreciated by the audience. By using storytelling as a PR tactic, you can drive a large audience to your website.
#5 Public Relations help a business in crisis
Many small businesses fail to attract more customers because of a few bad reviews. But, with public relations, they can turn the tables around and handle all scandals and negative reviews. As we already discussed, PR and media lists help in increasing the credibility and awareness of a brand in a more genuine way, giving businesses a chance to drive through a crisis. (Of course, you will still need to work on your weaknesses and impress customers!)
Today, many websites have come up where users can submit genuine reviews and ratings about a business and help other users find a trustworthy service online. You can check Stackby reviews at many such sites like Capterra, G2, GetApp, and many more where our users have shared their experience on Stackby with the world.
Other articles to read
How to Use Customer Testimonials as Marketing Tools?
Beginner's Guide to SEO Campaign Management (Free Templates Included!)
(How to) Create your Custom & Automated Marketing KPI Tracker
What is a PR Tracker?
We hope that by now you are pretty concerned about PR activities for your business. So let us discuss what a PR tracker is and show you how you can track your PR activities and progress.
A PR tracker is a software tool that is used to keep a track of all PR tasks in your business. For instance, here are some of the common tasks that can be managed using a PR tracker:
Tacking all the PR targets
Keeping a record of journalists like their contact
Maintaining a PR editorial calendar
Managing your PR team
Tracking the status of communication with a PR target
Tracking the targets allotted to each person
Keeping a record of the PR and media lists
Anyone responsible for PR management can use a PR tracker to organize their tasks and see the bigger picture. PR agencies, PR managers, and business owners generally use a PR tracker. But, PR teams can also share a PR tracker and manage the resources.
Given below is a PR tracker template example. You can see how to keep track of PR targets and track the status of the PR content pitched to them.
Using PR Tracker as a PR Agency
A public relations firm or a PR agency manages the PR activities for businesses or individuals. Their main goal is to promote the brand using editorial content. Here is a list of activities performed by PR agencies:
Analyzing the public opinions and attitudes towards a business and creating strategies to influence them
Writing and distributing press releases for a client
Creating compelling pitches
Responding to public reviews on social media
Developing a crisis publication strategy
Creating targeted press lists
Managing influencer relations
A PR agency activity tracker may do the following:
Keep a track of all the PR and media lists, pitches for a client
Keep a track of the deadlines for preparing the pitches
Keep a track of who is working on which pitch
Keep a track of the status of the pitch (assigned, work in progress, approved, etc)
Using PR Tracker as a Brand
Many brands have their own PR team that manages the PR activities for the brand. The aim of the PR team is the same: to improve brand awareness and credibility in every situation. The list of activities performed by a brand's PR team would include:
Keeping track of the PR targets (their names, contact, organization, etc)
Keeping a track of the PR pitches (their status, success, etc)
Creating strategies to influence the public opinions about the brand
Responding to public reviews about the brand
Keeping a track of the PR media platforms (name, contact, persons to contact, pitches, etc)
Managing the influencer media pitches and successes
Creating compelling pitches ideas and communicating with the content writers
A PR manager may use a PR coverage tracker to do the following:
Maintaining a record of relevant PR articles
Keeping a record of the relevant publications and their contacts
Maintaining bloggers and press contacts
Tracking the status of various PR activities
How to Build your Custom PR Tracker with Stackby
Wondering how to build a PR tracker for your brand or agency? Stackby has got you covered. Our pre-build PR activity tracker templates will help you manage all your PR information on a single platform.

Learn How to Create Custom Applicant Tracking System ( ATS )
Top 5 PR templates in Stackby
PR Agency Activity Tracker
Our pre-built PR Agency Activity Tracker Template is specifically designed for PR Agencies so they can handle all their PR tasks in one place for every client. This template helps you keep a check on which team member is responsible for which PR task. With this template, you will be able to do the following:
Track all your PR tasks in one place
Monitor the type of PR tasks for every client
Set priorities on different PR tasks (High/ Medium/ Low)
Track the leads associated with each task
Monitor the deadlines with every PR task
Add notes related to every PR task
Record the people responsible for different PR tasks
Track the status of the PR task, whether a task is completed
Store the invoice for every PR task
2. Print Editorial Calendar
Stackby's pre-built Print Editorial Calendar Template is a one-stop solution for all the editorial issues of a PR team. With this template, you can all your PR articles and ensure on-time publication. This template includes our easy to visualize Kanban View along with an in-built calendar and gallery view so that you can view your data in multiple formats. This template helps you do the following:
Record and maintain the details of every month's issue in one place
Attach the cover page of each month to the template itself to facilitate easier access among your team members
Record the finishing date of each month's editorial
Add notes and descriptions wherever necessary
Track the status of each month's editorial (Research/ Designing/ Editing/ Final Check/ Released)
Track the status of the article (Research/ Ready/ Under Review/ Final Edit/ Completed)
Track the number of articles assigned and worked on by each author
Track KPIs of each author in number of articles published, pending etc.
3. PR & Media CRM
With this template, you can convert your PR tracking into an automated CRM or Customer Relationships Management tool. Nowadays, PR is not just a publicity activity but is about building a relationship with your target audience.
We have ensured that this template helps you manage your PR and media lists, contacts, take consistent follow-ups for all the PR activities, track your publications, and develop personal relationships with customers/ clients/ contacts by collecting all the relevant information related to them.
Here are some additional functionalities of Stackby's PR and Media CRM template:
This template allows you to track everything about the PR articles that have been published for your business (author, publish date, due date, URL, status, media channel, publication channel, etc)
This template allows you to track and monitor your PR contacts such as their expertise, contact details, status, articles published, publication channels, and so on
With this template, you can manage all your publication channels in one place (articles published, number of articles published, type of publisher, etc)
4. PR Outreach
PR outreach is an important process for PR teams and PR agencies. PR has become more channel-specific these days where you have to take care of the publication requirements of a channel before pitching an article to them. The idea of mass pitching is not valid anymore.
Stackby's pre-built PR Outreach template helps you experiment with different channels and content by providing you with a platform to track all your pitches. This template can help you in the following ways:
Maintain a record of all your PR outreach channels
Keep a record of all your PR outreach contacts, their emails, articles that they have published, pitches shared with them, and so on
Track all your PR pitches for different channels, their delivery method (email, blog, etc), audience (customers, prospects, events), etc
Track your PR articles like who created the article, publish date, status (published, not published), media channel, and related pitches
Track the publications in which you have either sent your pitches or have sent your particles for publication, contacts related to each publication, and the number of articles published
5. PR Agency CRM
PR CRM or PR Customer Relationship Management can revolutionize the way PR agencies work. Now, you no more have to waste your time due to inaccurate contact information, complicated interfaces or disjoint workflows where you have to switch from one platform to another to gather the latest information about your projects.
Stackby's pre-built PR Agency CRM template is designed to help PR professionals manage their contacts in one place, follow-up with their contacts consistently, and track their work progress altogether. With this template, you can:
Monitor all the PR articles that you are creating
Attach briefs related to every article
Store the links for every article so that you can access them at any time
Track which articles are published under which publication
Store the date and time of publication of the articles
Maintain any notes related to PR articles
Track all the publications and their status (Trade publications, online articles, blog, etc)
Track the contacts related to every publication
Keep a record of the press contacts (publication, face shot, email address, community size, articles, etc)
Other articles to read
What is CRM?
(How to) Build your Personal CRM in Minutes
How Can You Combine CRM and Project Management?
How to Track your Marketing Team's Productivity with Stackby?
Start Tracking your PR Activities from Today!
PR is not only important to build an online presence for your business or but also to build a strong, trustworthy brand image. Stackby has created some effective PR tracker templates suitable for streamlining the workflows of PR agencies, PR management teams, PR managers, and Business owners.
So why rely on spreadsheets and post-it notes when you can track and visualize your PR outreach plan, PR coverage, and all the PR tasks in one place? Check our PR tracker templates today. If you haven't signed up for Stackby yet, join us for free right away and start automating your workflows with our no-code, easy-to-use tools.