What is CRM?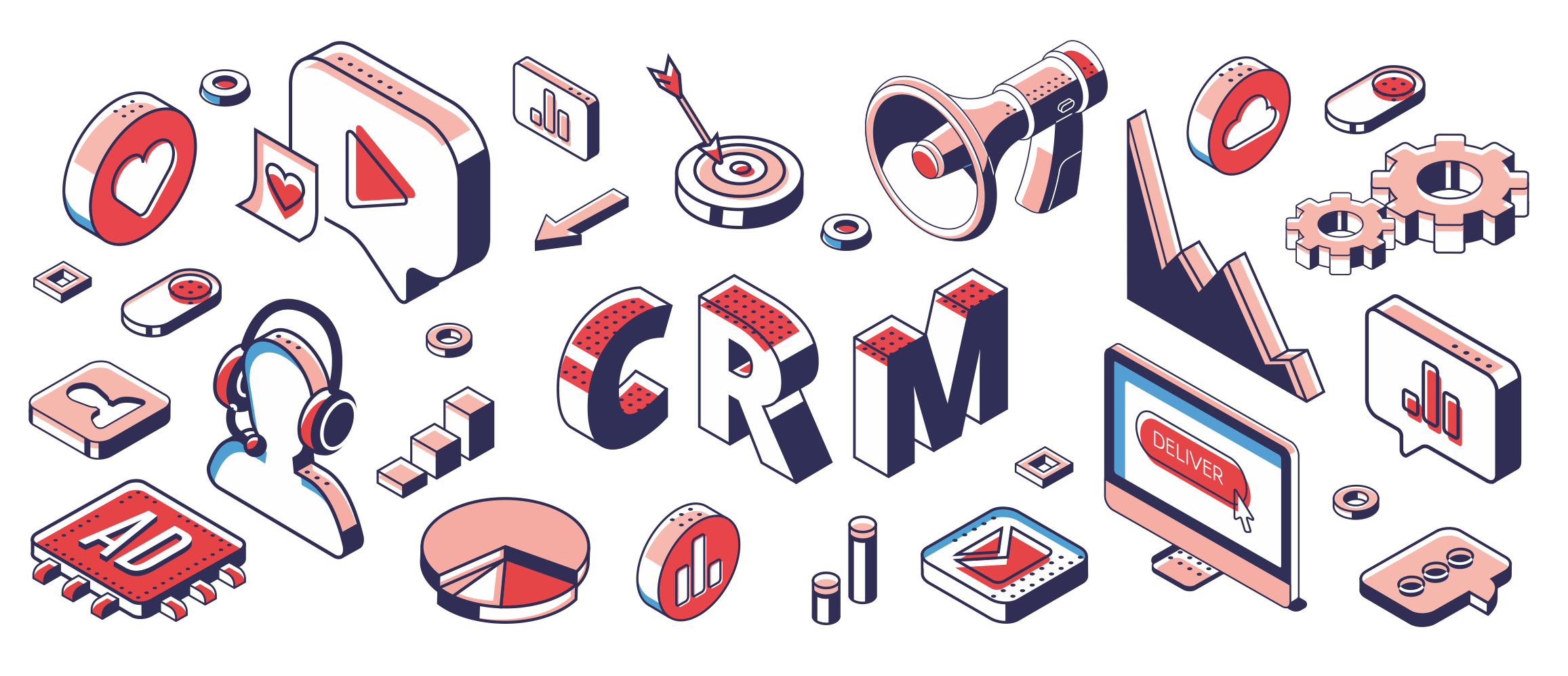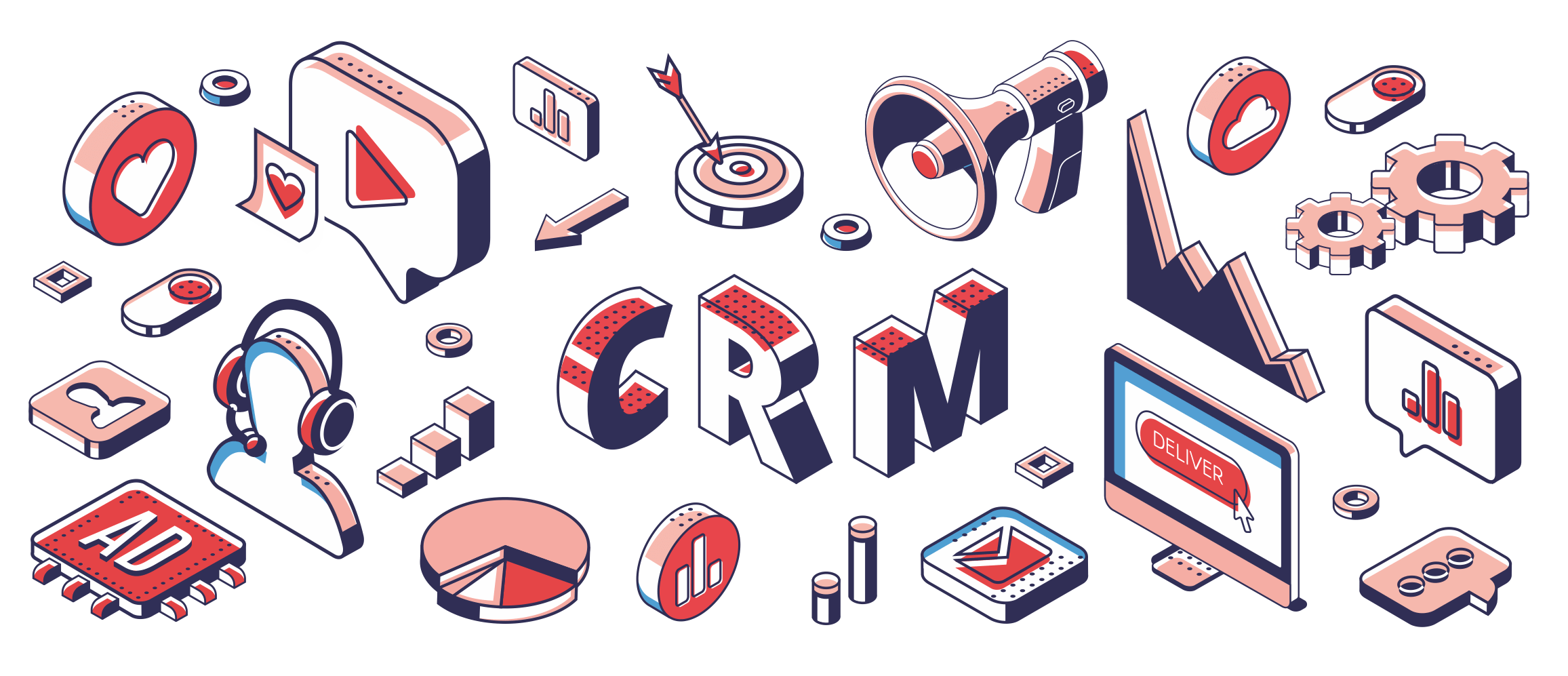 Customer experience and satisfaction is a critical aspect for the success of any business venture or corporate goal. With an increasingly competitive market, companies strive to excel in this arena to get an extra edge over their competitors.
The better a company can manage and maintain relationships with its customers, the more successful it will be in the long run. Customer service is all set to supplant price and product as the number one differentiating factor among brands.
Still not convinced? Consider the following statistics.
73% of customers believe that customer experience is an important factor in their purchasing decisions.
80% of customers are more likely to purchase from a company offering a personalized experience while 68% decide to leave a business due to perceived indifference towards them.
Relationship management is an area you cannot ignore. This is where CRM comes in.
Table of Content:
What is CRM?
CRM stands for Customer Relationship Management. Put in simple words, it is a combination of all the tools, techniques, strategies, and devices used by organizations across the globe for acquiring, developing, and retaining customers.
It plays a key role in helping organizations build relationships with existing and potential customers. CRM is not restricted to the application of technology. It is a more comprehensive concept which covers the holistic strategy developed and employed by a company to improve customer experience.
You must be wondering what is it that CRM brings to the table?
Before the advent of CRM software and tools, companies still managed customer relationships.
CRM adds structure and organization to your customer management process. Eliminating the need to maintain multiple disconnected spreadsheets, CRM creates order out of the chaos and allows companies to track customer data on a single interface.
From basic contact information to communication history details, CRM tools allow you to track customer behavior and carry out segmentation to facilitate targeted planning and management.
Definition of CRM
A CRM software system allows business organizations to nurture their relationship with their clientele. It assists the organization with customer information storage, efficiency, behavior analysis, time management, and user experience.
CRM software collects, stores, and analyses data from your sales leads and customers in one place. It keeps track of calls and meetings, records important information, drives sales, and increases the company's revenue.
To enhance the efficacy of your sales and marketing strategy, CRM tools allow you to segment and slice the data according to your requirements.
CRM software and tools are a must-have for businesses who want to improve and maintain relationships with their prospects, clients, and other contacts. By collecting data from multiple platforms, CRM software ensures easy availability of all the required information in one place and ensures smooth communication with customers and clients.
As mentioned earlier, CRM focuses on existing customers and helps attract new customers, win their trust, and provide continuous support throughout the relationship.
How does CRM work?
The easiest way to understand is that CRM is the software that allows your marketing and sales department to keep track, manage, and analyze your relationships with your potential or existing customers.
It is more than a piece of technology. It is a strategy. The technology and the strategy behind the process work together to provide you with perfect customer information and relationship management solution.
CRM software combines all the sales, marketing, and customer information into one central and easy to access the database. This central database is the key to the formation of a customer-centric organization.
The first step to any CRM process is a lead, that is, a potential or current customer's name. CRM tools allow you to track and manage your interactions with the lead through various available touchpoints, including contact forms, search engines, emails, phone calls, and social media.
Each time you interact with your customer, you record the interaction details in the CRM software. This creates an interaction history which will allow you to keep track of what's been said and done.
A CRM software will enable you to automate repetitive tasks, set reminders for important events, and display alerts in case of a significant event. It will record and manage all the personal information about your customer in a safe and secure set-up.
Certain CRM tools also offer analytics capabilities. For example, in marketing, they can help you track the leads generated along with the number of conversions.
You can also make the CRM tool perform pre-scheduled tasks such as sending emails and initiating phone calls.
CRM provides support on a variety of fronts.
1. CRM for Marketing
A CRM software will track a customer's entire journey and allow you to run targeted marketing campaigns to attract a maximum number of new leads. It will enable you to analyze behavior patterns and buying trends.
You can automate certain processes according to your convenience. For example, you can automatically send customers marketing emails at times set by you beforehand. You can also publish social media posts according to your pre-defined schedule.
The point is to ensure that you do not miss out on any chance to attract and develop new leads and engage in meaningful and productive conversations with customers.
2. CRM for Sales
Sales closely follow marketing. A sales CRM focuses on closing deals and putting you over the finish line. It complements a marketing CRM tool's work and allows you to stay on top of all the upcoming sales opportunities.
In this case, a CRM tool will track your customer's journey through a sales funnel till the end. It will allow you to organize your data and track the performance of each stage. By leveraging customer feedback platforms you can automate manual tasks, record customer feedback and enhance the customer experience. You can also forecast sales numbers for the coming period.
You can also checkout our sales and CRM templates here.
3. CRM for Support
In addition to sales and marketing, a company also required support functions. This can include customer inquiries, complaints, follow-up questions and other potential issues.
Here, a CRM tool can be of immense help. Its ticketing system will allow you to manage all inquiries easily and ensure that you don't miss out on anything in a rush. You can record all the complaints and feedback in one place and address each issue properly.
Benefits of CRM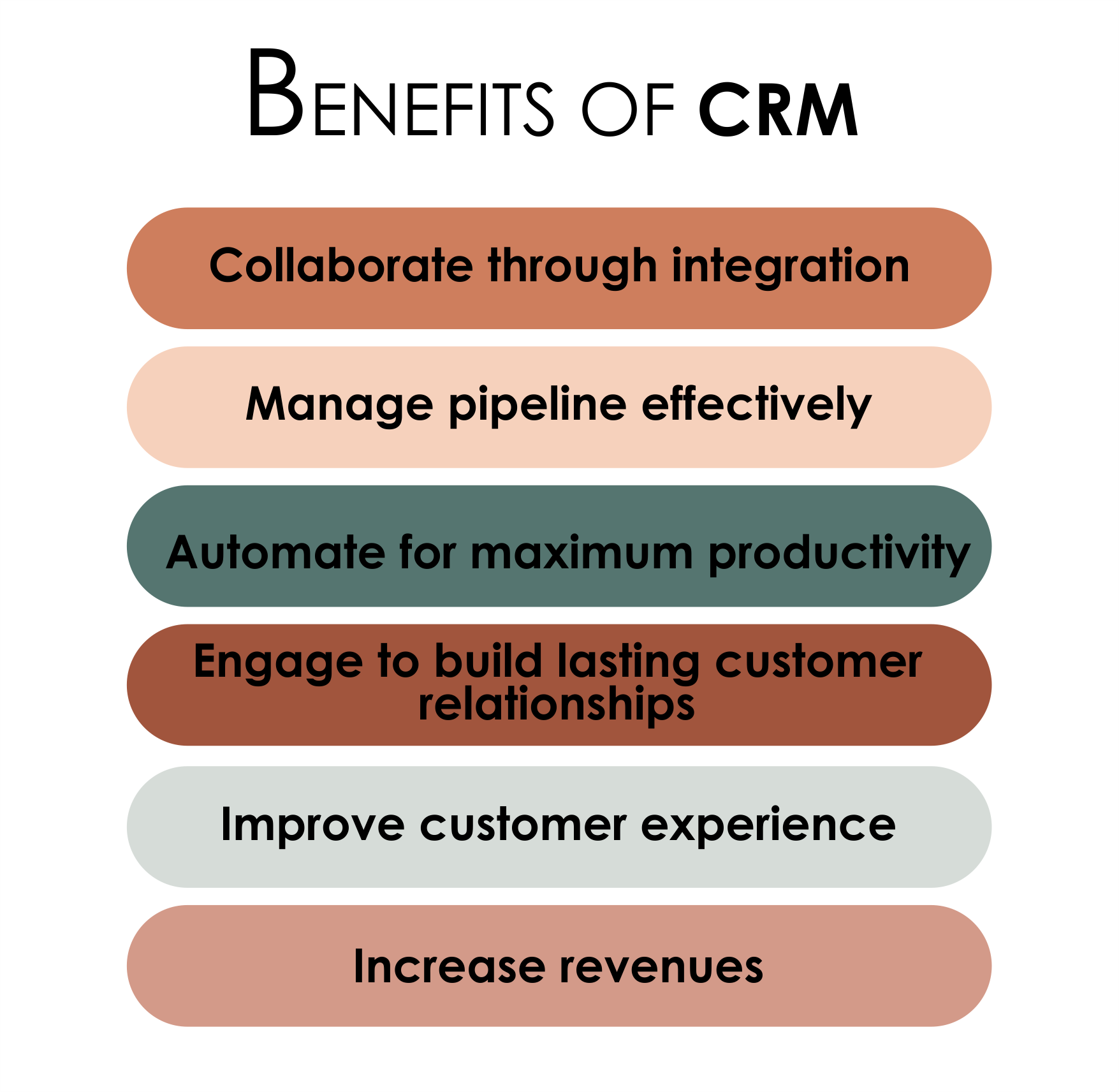 Considering the time and resources that a company devotes to its CRM strategy, we must analyze and understand the same benefits for a company.
A properly deployed and strategically used CRM system is an immensely useful tool. It will help you optimize and streamline your customer communication and enhance productivity significantly.
1. Centralized database for customer information
CRM software is a powerful tool as it allows you to store all your customer information in one place. Say goodbye to the days of manual records or unorganized spreadsheets.
With a CRM tool, you can record the name, contact number, email address, postal address, social media accounts details, and so on for all the customers in one place. It promotes quick cross-team access and facilitates easy exchange and sharing of information.
CRM system also allows you to record and maintain details of the communication history with any particular lead or customer. This includes live chat messages, email exchanges, phone call details, invoices, orders, etc.
2. Segmentation of data
This also facilitates data segmentation and allows companies to plan targeted campaigns for marketing and sales. CRM allows you to break down your data according to different categories and criteria and create focused lists for better marketing. It also enables better analysis of the sales process and lead pool.
You can tailor your marketing content or sales pitch to attract a specific subset of customers and increase your higher revenue generation chances.
3. Reduction in cost
We know that CRM tools allow users to automate certain tasks according to the specific requirement. Automation of business processes and a reduction in the number of routine tasks and operations also reduce the company's operational costs.
Instead of spending their precious time in mundane, repetitive tasks, employees can focus their energy on something creative and innovative.
4. Increased customer loyalty
A happy and satisfied customer is more likely to be loyal to your company. CRM tools promote customer retention and enhance customer loyalty.
Easy and immediate access to organized data on customers allows companies to create personalized experiences for each customer. This has a long-lasting impression on the latter.
On the other hand, CRM tools also allow you to stay in constant touch with your customers by reminding you of your appointments and prompting you to send follow-up emails. This ensures that your customers do not feel neglected.
5. Facilitate smooth communication.
CRM tools allow you to draft messages and emails and schedule their dispatch in advance whenever you need. It stores a detailed record of your communication history and allows you to personalize your conversation with current and potential customers.
6. Increased sales volume
Loyal customers, coupled with smooth communication, leads to maximum customer retention. This is directly related to an increase in the sales volume of the company.
Effective utilization of CRM software and applications can generate high sales volume, leading to a substantial increase in the company's figure.
7. Improvement in employee performance
CRM tools affect the customer relations and sales value of a company. However, in addition to this, they can also facilitate improved performance among employees. You can record, measure, and track your employees' effectiveness and analyze the areas where each requires special attention and improvement.
CRM systems allow companies to set KPIs, delegate tasks, set reminders, assign deadlines, track project progress, assign teams, facilitate collaborations and so on.
Types of CRM Software
The type of CRM software you choose is directly dependent on the current requirements of your company.
Choosing the right software is extremely critical to ensure its productive use for your business. Because the CRM market is set to cross $80 Billion by 2025, you must know the different types of CRM available.
Depending on the location where it is hosted, CRM software can be of two types – On-premise and Cloud-based.
Cloud-Based CRM
As the name already suggests, cloud-based CRM software is hosted on the cloud. In this case, a major advantage is that it eliminates the need to purchase the software, get the license, and install it on your local server. You can access the software over the internet remotely.
According to the current statistics, the cloud hosts almost 90 percent of the available CRM tools. The percentage of on-premise CRM has drastically reduced, and this type of CRM is considered the best for small businesses.
The type of CRM software you plan to deploy depends on the level of access you need. If you wish to access your customer data from any part of the world, the obvious choice is a cloud-based CRM. Since all the information is recorded on the cloud, your employees and sales representatives can access it from anywhere.
In simple words, the main features of cloud-based CRM that attract users are its shareability, on-the-go access, full visibility, and is considered the best for small businesses.
You can also check out our Small Business CRM template here.
On-Premise CRM
On the other hand, on-premise CRM is more tethered in comparison. It limits your access to the CRM tools. However, cloud-based CRM tools require constant internet access.
On-premise CRM tools are preferred if you require access to your data only while on the company premises. In comparison to cloud-based services, it provides a higher level of security.
Hence, your choice of CRM software depends on the more important feature for your work.
It also depends on your budget. Companies will limit the IT budget, and resources will prefer to opt for cloud-based services. Since the software is hosted and maintained by the vendor, the company does not have to spend money. The vendor will be responsible for the management of the platform and fixing any potential problems.
However, if you host the CRM software on your premise servers, you will be responsible for its maintenance and management. Companies with a substantial IT budget can afford to go for on-premise CRM solutions.
To sum up, analyze your requirements and formulate your budget. This will help you decide the type of CRM software you should opt for.
Why is CRM essential for your business?
Regardless of whether you're running a startup venture or a well-established company, the customer's importance is paramount in either case. The success of any product or service is closely linked to the customer response to the same.
CRM helps businesses build a relationship with their customers. This, in turn, increases customer loyalty, customer retention, referral rates and sales value of the company.
Let's take a look at the different reasons why CRM is essential for any business.
CRM software is a knowledge database. It enables businesses to learn about their customers. This includes an analysis of the customers' behavior patterns and the trends in customer purchasing histories.
It allows businesses to anticipate customer needs in advance. Based on the data collected from multiple sources, you can analyze and interpret the customer's actions and get an idea about your future strategy.
CRM software promotes automation. This, in turn, increases the efficiency and effectiveness of a company by streamlining its processes. It reduces the time spent on simple routine tasks and allows more time for creativity and innovation.
The use of CRM tools and applications enables a company to create and sell customer-oriented products. Using the data collected and recorded on CRM platforms, you can analyze the price range, preferred brand, favorite product, and the time of the day when customers prefer to shop.  
This will allow you to customize your product development and marketing plan accordingly to attract the maximum number of customers. You can also check out our Multiple product CRM Template here.
Effective application of CRM tools can give a significant boost to the brand image of your company. A satisfied customer is also more likely to refer your company and product to their friends and family. This increases the scope and reach of your product.
Positive feedback on user experience from customers on public platforms is also more likely to attract new users for your company.
CRM tools also promote team coordination and collaboration. The details of all the interactions between employees and customers can be recorded on a single platform. The same software will also remind your team if there are any upcoming deadlines and ensure that your work is done quickly.
Assigning roles, responsibilities and setting deadlines also promotes accountability among your employees. You can analyze and track employee performance and assign tasks according to individual strengths and weaknesses.
This list can go on. By now, there should be no doubt in your time regarding the importance of CRM tools for your company.
Key features you should look for in a CRM
You need to understand which features of the CRM software are most important. This understanding will help you decide on your choice of CRM system.
CRM solutions bring everything together on one integrated platform. From customer relationships to sales and marketing processes, you can manage everything using a CRM tool.
There are several key features that a CRM must have to be useful.
Contact Management – The CRM tool must store the contact information of your existing and potential customers. The interface and layout of the software must be interactive and user-friendly.
Lead Management – The process of navigating potential customers through the sale pipeline and converting each into loyal and long-term customers is the key to any business's success. The CRM tool you choose should facilitate effective lead management.
Formulating Reports – CRM software records and updates data in real-time and allows you to conduct data analysis. You can access the data and create reports and dashboards to a better understanding of the information.
Access – Preferably, the CRM software should be one which can be accessed from anywhere by your employees and managers. Easy access to available data is essential to ensure prompt and correct decision making.
Automation – You need to ensure that the CRM tool you finally choose facilitates automation of repetitive and mundane company workflow processes. This will free up more time for your employees for productive and useful work.
To wrap up
Customer Relations Management (CRM) Software is one of the most mandatory business solutions which will bring all your requirements and solutions at a single platform! It is a key tool that will bring together your marketing and sales efforts and something you can invest easily!