How to use customer testimonials as marketing tools?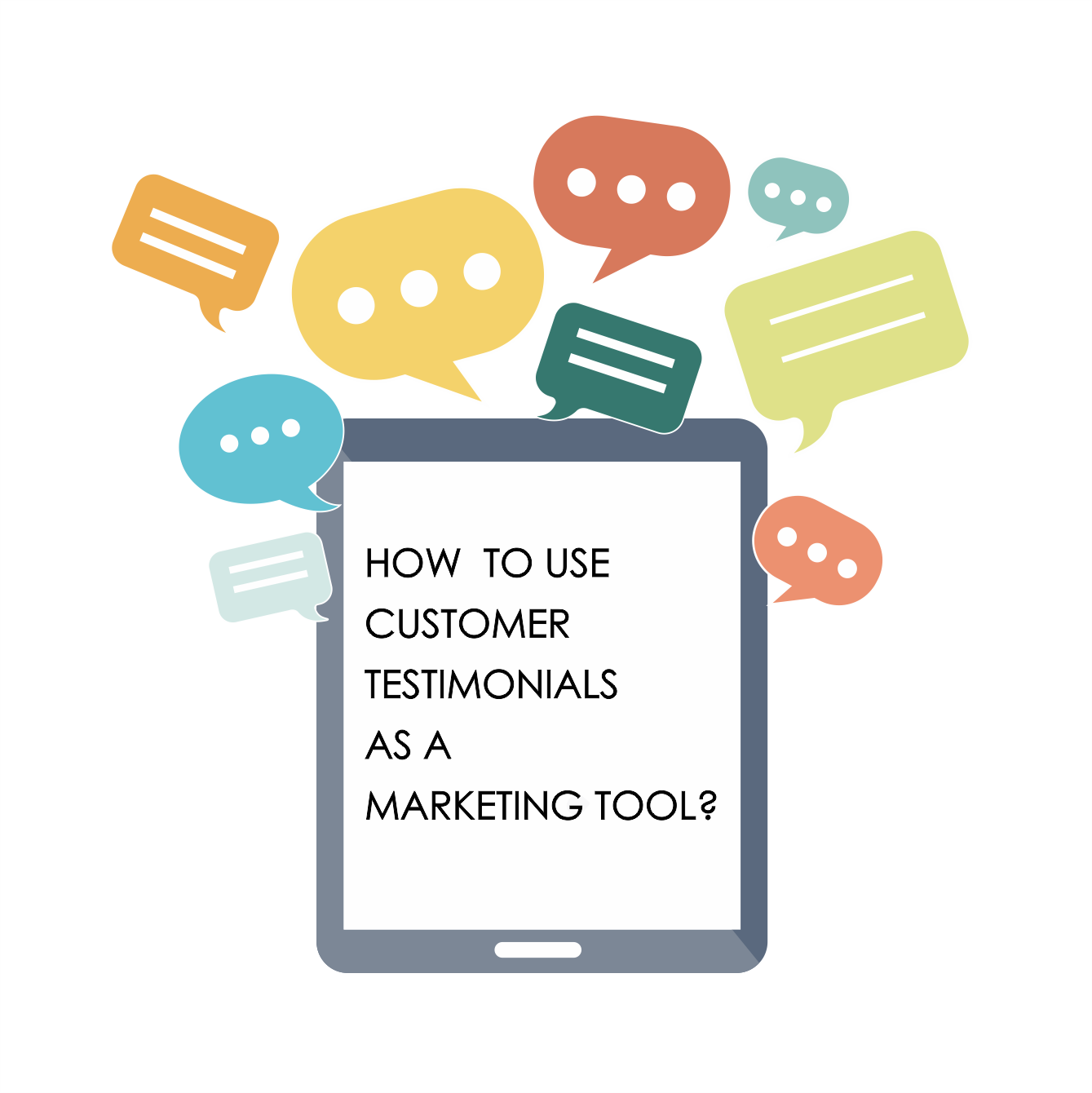 The basic essence of marketing lies in giving the customers the information they need to decide about your product and company. A company's entire marketing strategy is built around this philosophy.
However, marketing is not the same as it used to be. Customers are no longer satisfied with the way things have always been. They are looking for quality, authentic, and genuine marketing and have no patience for anything less.
Marketers worldwide have had to rethink their marketing approach and look for ways to make it more transparent and authentic for the customers.
A company's worthiness and the trust it invokes in customers are directly related to its success. This process of marketing also involves building trust among the current and potential customers. However, this trust cannot be bought.
You have to work on it over time with well-crafted, genuine, and believable marketing strategies.
Here, the importance of customer testimonials starts to become evident.
Before we go into the details, take a look at the following statistics.
In surveys, 92% of people said that they read testimonials when considering a purchase.
72% of the customers surveyed thought that positive reviews and testimonials helped them trust a business significantly more.
Convincing testimonials from credible customers have immense power. They can have a significant impact on the decision of a potential customer.
Considering the importance of customer testimonials, let us first answer the obvious yet important question.
What are customer testimonials?
In simple words; customer testimonials are recommendations and stories from customers regarding their experience with your product, company, and service. Well-written customer testimonials are the bread and butter of marketing experts everywhere.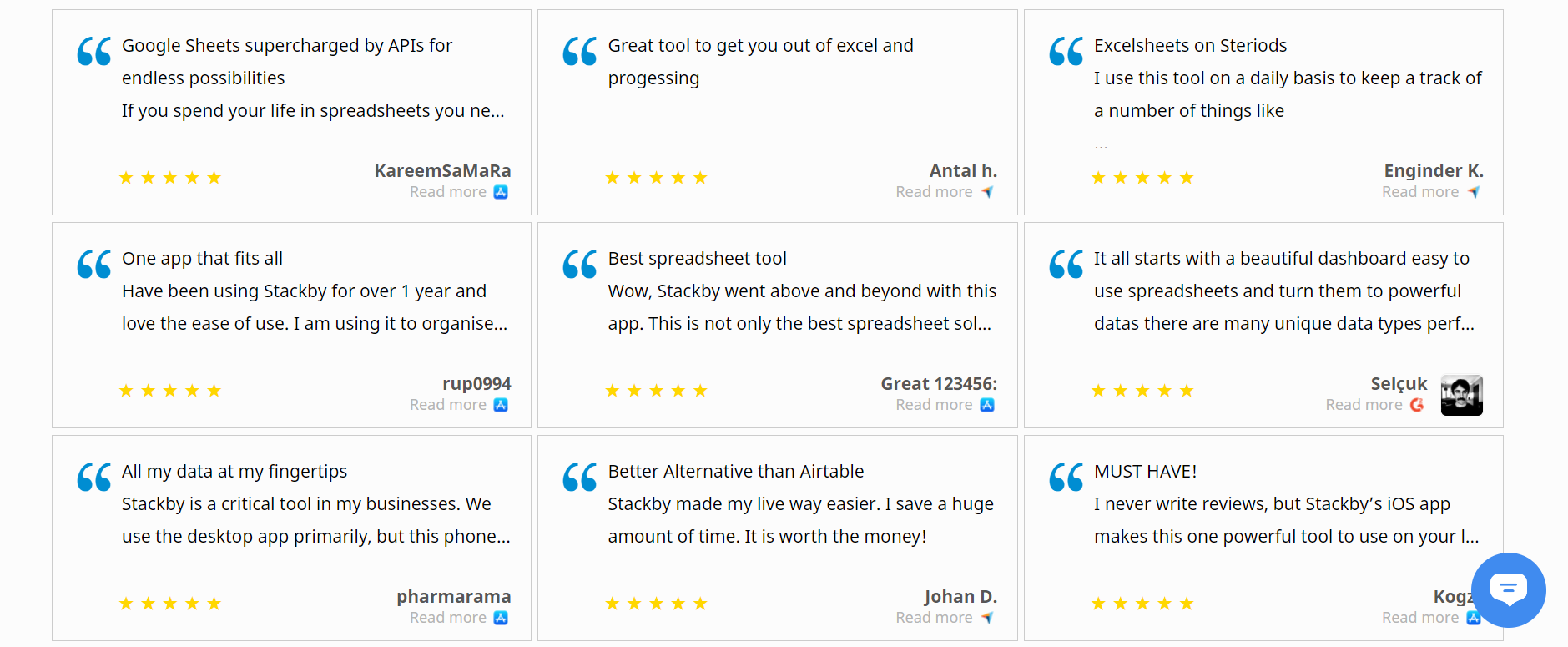 Stackby's Customer Testimonials
They are among the most authentic sources of information and provide valuable or unbiased insight into its services and products. If extracted from genuine sources, these customer testimonials can effectively guide and influence customer behavior and decision.
You can spend all the money and resources you wish to in marketing your product. However, none of it will make any difference if the customer testimonials portray your company in the wrong light.
Hence, neglecting this aspect of marketing can be disastrous for any company.
Why are customer testimonials important?
Instead of taking your work for your product's quality and features, customers are more likely to trust fellow customers' unbiased opinions.
Customer testimonials allow customers to hear from other customers while deciding on buying your product or service.
Here's why customer testimonials are so important.
Customer testimonials allow regular customers to become brand advocates. This generates a high level of trust, credibility and authenticity among other customers which your marketing team cannot replicate!
Feedback from customers acts as social proof regarding the quality and standard or your products and services. Validation of social media platforms adds credibility to your company's name and brand.
These real responses from real people have the power to persuade thousands of other potential customers. This is especially true in the case of customer testimonials on social media. This is because of the vast and diverse range of audience on social media platforms.
They have the power of emotional appeal. Unlike the marketing tactics formulated by a company, testimonials have a certain level of emotion attached to them.
A proper customer testimonial with customer stories and experiences will speak directly to potential buyers and create a long-lasting impression on their minds.
They have the power to drive new customers to your company and product. A customer searching the web for their next purchase will stop if they come across a compelling customer testimonial and try to find out more about your company.
Whether it's a list of customer reviews on a company's web page or a blog article with quoted customer testimonials, they can help in a buyer's decision-making process.
Customer testimonials build credibility and trust and increase click-through rates in online search rankings. While making a purchase decision, a buyer is more likely to visit the website, providing authentic, high-quality customer testimonials.
Negative customer testimonials also play a crucial role in this process. However, this is only possible if they are followed by a company's response explaining their efforts to fix the customer's issue.
It enables the target buyer to understand how the company is working to make every customer happy.
They allow a company to create a wide portfolio of clients and customers who have benefitted from their business and products.
This portfolio will help you analyze your customer profile, diversity, demographic, likes, dislikes and carve out a marketing strategy that is best suited for your customers.
Testimonials help speed up the purchasing process. Easily available customer testimonials allow a buyer to decide on your product faster. The next obvious step is to buy the product or service.
This list is not exhaustive. We could further analyze the importance of customer testimonials for any company. However, you get a general idea!
What are the different types of customer testimonials?
Customer testimonials are someone else's word that your products and services are as good as you market them to be. They can be of multiple types, and each adds value to your marketing process differently. Let us take a look at the different types.
Social Media Testimonial
Sourced from multiple social media platforms, these testimonials are organic, to-the-point and widely used by companies in their marketing strategies.
In most cases, you don't have to ask for such testimonials. Customers volunteer them on Facebook, Twitter, etc. These testimonials can be used as is in your company's website to add authenticity to the content displayed.
2. The Industry Insider Testimonial

This category includes those testimonials that industry experts and leaders have given. They represent the opinion of a respected individual in the industry of the company.
The industry expert testimonial has extremely high credibility and authenticity attached to it and is especially useful in B2B companies. It allows the company to leverage the power of a typical testimonial and benefit from the industry insider's expertise.
Highlighting such testimonials on your website's home page will add value and credibility to an immense extent.
3. The Satisfied Customer Testimonial
This testimonial will include a quote from a customer explaining why they like your product, its qualities, features and notable aspects. This type of testimonial is easily recognizable as it includes the name and image of the customer.  

These testimonials are also credible and immediately attract the attention of potential customers. Hence, they should also be displayed prominently on your company's website.

However, to ensure that the buyers can relate to the testimonial, you should attach the customer's image and their testimonial. This will ensure that the testimonial creates a lasting impression on the buyer.

There are few other tips to ensure that the customer testimonial has the desired effect on the buyer. You can also add the customer's current profession behind the testimonial along with a period or duration of how long they have been a customer of your company.
4. The Video Testimonial
Videos are always more engaging and interactive as compared to a written article. They are highly authentic and trustworthy and difficult to fake.
It is always a bonus if the video testimonial is professionally shot and edited. However, in any event, these testimonials create a significant impact on the buyer. They show the world that people are willing to take time out of their day to make a video on your company or product.
They also offer a more in-depth view of how the customers are interacting and using your company's product. As a result, they are more informative and allow prospective customers to relate to other customers and get a detailed overview of the product.
We have various other forms of testimonials such as long-form testimonials. These customer testimonials are usually in the form of blog articles. They often incorporate customer interviews and case studies and are more detailed and broad-based.
In addition to this, you also have peer testimonials, quote testimonials, and mashup customer testimonials.
How to use customer testimonials to build your credibility?
Customer testimonials and feedback reviews add credibility to your company's website and brand name if displayed properly and strategically.
Here are a few tips and suggestions on using customer testimonials to build your company and brand's credibility.
Before you begin utilizing customer testimonials, you must change your perspective to a certain extent. You have to start thinking from the point of view of the potential customer.
In doing so, you will understand what brought the customer to your page and which testimonials will most effectively address their questions. You can now place those particular testimonials strategically to influence the customer's decision-making process.
Highlight your Perfect Customers
Your product is aimed at a certain demographic. To add credibility to the testimonial, and make it more relatable, emphasize the testimonials that have been sourced from the target demographic.  
This will allow the potential buyer to relate to your product and the testimonial instantly. To add to the authenticity, you can also specify the customer's credentials.
Consider a company that sells health products for young women. Here, you can emphasize on testimonials from young women or a doctor or any other health professional. The key is to emphasize such testimonials and display them prominently on the online platform.
Adding the best customer testimonials to your website's content is not enough. You must emphasize why the potential customer should choose your product over everyone else's.
The simplest way to accomplish this is to incorporate your USP in the customer testimonials. Adding this element will allow the buyer to understand what gives you an edge over your competitor. It can be anything starting from a specific product feature to your customer service functions.
Display testimonials on the homepage
The customer testimonials will not substantially impact if they are buried somewhere deep in the website where no one can find them. They have to be displayed prominently on the homepage.
In addition to this, you can also create a separate page for the testimonials. Ensure that you add a photo of the customer to make it more relatable.
As a bonus, if possible, you can also convert your testimonials into a case study. This will allow you to create relevant content for your website and also attract more customers.
Focus on a different selling point in each testimonial
When it comes to your product's features and the company's service, there can be more than one aspect that's worth noting and has the potential to attract customers.
To add rich content and value, you can select testimonials that focus on different selling points. Put in simple terms, instead of adding testimonials that provide the same information; you can ensure that each testimonial is different in terms of content.
Create a separate landing page for your testimonials
As stated earlier, you can create a separate landing page for customer testimonials filled with positive reviews and feedback. You can add success stories and catchy titles to your web pages.
In the testimonials page, you can also add pictures, video testimonials, quotes, etc. Also, don't forget to add a button to allow new customers to give their reviews.
Let your products do the talking.
While customer testimonials are essential and useful, you should let your product do the talking and emphasize its features and key aspects. These are just a few tips to allow you to use your customer testimonials effectively.
Customers rely on testimonials to analyze a product or service and make a decision regarding purchasing the same. Your marketing team can leverage these testimonials with a proper strategy and attract more customers instantly!