How to Manage all Your Marketing Campaigns Like a Pro in 2023
Stay ahead of all your competitors with effective marketing campaign management using Stackby. Whether it be social media marketing, search engine marketing, or paid ads marketing, you can manage them all at Stackby.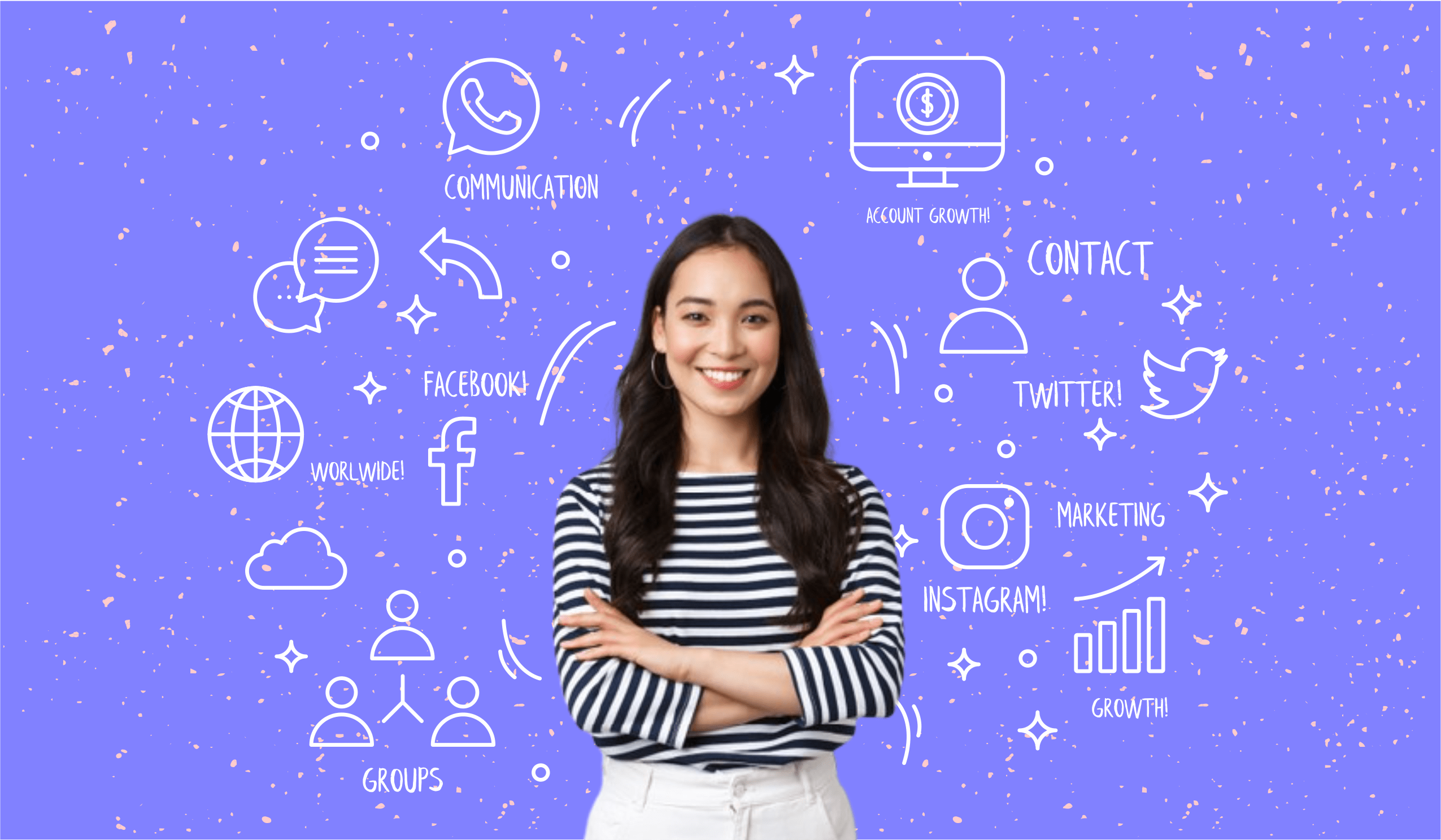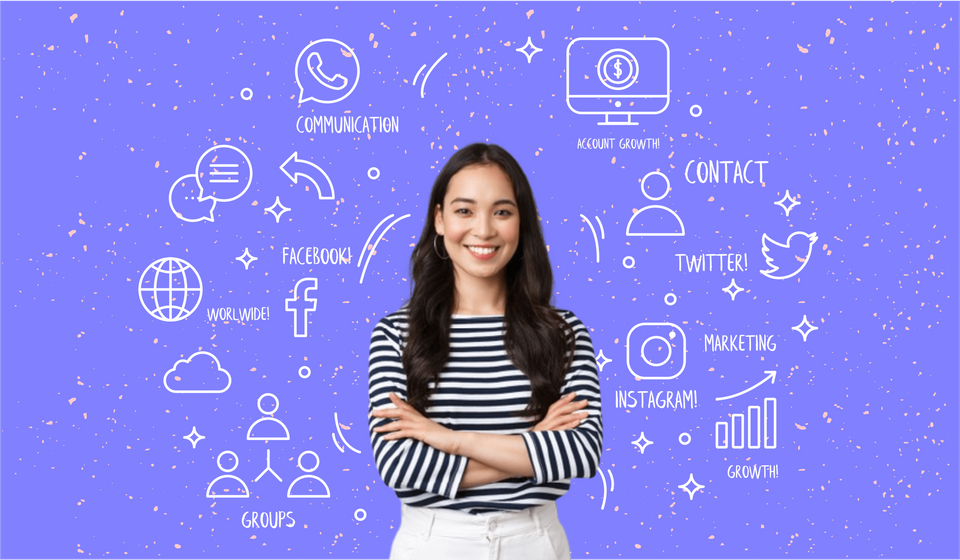 Planning big for your business in 2022? Why not take advantage of the new year spirit and come up with new marketing strategies for your business? Stackby is here with all the information you need on how to manage all your marketing campaigns in 2022 like a pro. This blog begins with 5 innovative tips for managing your marketing campaigns effectively and introduces you to the 4 types of marketing campaigns. So, let's get started!
What is marketing campaign management?

A marketing campaign defines a set of activities or strategies that you want to adopt to promote your business. It helps in building trust with your target audience and helps them understand how your business brings value to them. Generally, a marketing campaign is planned and designed around a particular initiative. For instance, you might want to:
Launch a new product
Attract more traffic to your website
Find new customers
Retain old customers
Promote your brand across various channels
Campaign management in marketing includes various tasks that help in planning, executing, and tracking all your marketing efforts. Marketing campaign management takes place from the very beginning of a marketing campaign till its end.
Read more: 5 Steps to a Solid Marketing Management Process for Your Team
How to Manage Marketing Campaigns Effectively

Let's face it! Managing your marketing campaigns can sometimes be nerve-wracking. Keeping track of all the important marketing KPIs and ensuring that your campaign management is progressing towards your ultimate marketing goals is a challenge sometimes. Here are some useful tips that will help you manage your marketing campaigns effectively:
Define your Marketing Goals
When you start creating your marketing campaigns, make sure to define some concrete goals. You must have some measurable goals to track and gauge the success of your marketing campaign. For example, your campaign goal could be an effective advertisement and you can track the click-through rate to measure the performance of ads. Similarly, your campaign goal could be finding new subscribers and you can measure that by monitoring the conversion rate. This way, you will have a clear idea of which marketing tactic to choose for your campaign.
2. Define your Target Audience & Channels
It is the most crucial part of campaign management. You must know who your target audience or potential customer is and for that, you need to define your audience persona. A persona is a representation of your target audience in terms of demographics (age, gender, income level, education, etc), behaviors (goals, values, habits, etc), and needs. It helps you understand where your potential customer or target audience is or which social media channels to target.
For instance, if you sell insurance, you can find potential customers on Facebook. If you are selling software, your target audience might be looking for you at review sites like G2 or search engines like Google. Not only this, you must create marketing content that relates or appeals to your target audience. This way, you can guarantee the success of your marketing campaign.
3. Determine Measurement KPIs
You may consider this step as a part of the goal-setting process that we discussed above. Marketing KPIs or Key Performance Indicators are quantifiable values that help in measuring the success of your marketing campaign. As you decide your campaign goals, you must also choose the related marketing KPIs that will help you measure your goals. Some common marketing KPIs used by marketers are:
Click-through Rate
Conversion Rate
Return on Investment
Impressions
Cost per Click
Cost per Conversion and many more.
4. Setup the right process
Now it is time to set up a workflow that helps you automate the repetitive tasks and filter out the right information that you need. In other words, you need a campaign management tool that helps your team collaborate in one place and track the right KPIs. Here, you can trust Stackby without a doubt. With all the 25+ unique column types, different views, and pre-built API connectors,  We have a whole range of marketing templates ready for you. You can also check out how you can setup an  automated Google Ads Reporting and Facebook Ads Reporting template  and create a custom marketing campaign management system for your brand or agency
5. Plan your resources
Your team, budget, and timeline of the marketing campaign also play an important role in its success. Make sure to give a thought to all of them so that you can manage your marketing campaign effectively.
Read more: 5 Marketing Campaign Templates to keep your Marketing Teams on track
Types of Marketing Campaigns

Marketing campaigns can be of different types based on your business goals, requirements, target audience, resources, and marketing channels. You must decide which marketing campaign you need to run for your business. Here are four types of marketing campaigns that are worth knowing for every online business these days.
Content Marketing Campaigns
A content marketing campaign defines a series of efforts that are made to attract an audience and promote your business through informational, attractive, and engaging content. You might create ebooks, blog posts, videos, newsletters, how-to articles, case studies, guides, and more to run a successful content marketing campaign, incorporating valuable insights similar to those found in reputable investment newsletters.
Here's how you can use Stackby in every phase of content marketing campaign management:
i. Planning - The planning phase of a content marketing campaign includes a variety of tasks like creating content calendars, deciding the major keywords, brainstorming content ideas, and more.
Stackby not only helps you maintain a content calendar but you can also handle the complete keyword research process on Stackby through SEO APIs. These include SerpStat, Moz, Ahrefs, SEMRush, With these APIs, you can bring rich keyword & SEO Metrics,  track keywords, and SEO performance in one place.
ii. Execution & Collaboration - In this phase of content management, you need to manage the entire content marketing operations pipeline with your teams. Stackby provides real-time collaboration where all your team members stay on the same page and carry out their individual tasks.
iii. Reporting - Reports are necessary for every campaign management. With Stackby you can create real-time reports depicting your content distribution and engagement clearly. You can automate reporting with the help of SharedCount API on Stackby.
Read more: Best Strategies to Improve Your Marketing Agency's Productivity
Search Marketing Campaigns
If you want to gain online presence and traffic via paid and unpaid strategies on search engines like Google, Bing, etc. you run a search marketing campaign. It is generally divided into two categories: PPC or paid-per-click advertising and SEO or search engine optimization.
Let us see how you can plan, execute and track your search marketing campaign with Stackby.
i. Planning - In the planning phase, you have to conduct keyword research specifically for search and getting ranked on Google. Our Google Search Console Reporting Template could be extremely helpful in monitoring your website's organic performance on Google.
ii. Execution & Collaboration - In the execution phase, you use the specific keywords and create search-optimized blogs, articles, videos, etc. You can use on-page SEO APIs like Google PageSpeed API and measure the performance of your marketing content.
iii. Reporting - Now, you can track the reporting of everything about your website in your tables. Track your reporting in the sheet. Use Youtube API for video analytics and reporting, on-page SEO APIs like Ahrefs, Google PageSpeed for on-page performance reporting, and off-page APIs like Backlinks via Ahrefs, SEMRush for off-page SEO reporting & competitor analysis.
Social Media Marketing Campaigns
A social media marketing campaign focuses on promoting a business through social media channels. Such a campaign focuses on how to influence people using a particular social media platform. Social media campaign management may involve various things like getting direct feedback from your audience, increasing brand traffic, driving sales through advertisements, and so on.
i. Planning - This phase deals with setting goals for your social media campaign, deciding which social media channels to choose, researching, and creating a social media calendar to decide the milestones and timeline of your campaign. Stackby also provides a social media planning and design template that you can use to amplify the social media presence of your business.
ii. Execution & Collaboration - Now, in this phase, you must collaborate with the whole team and carry out the tasks you planned. For instance, creating posts, managing checklists, setting the start-end dates, creating link channels, adding assets, etc. Stackby's social media calendar could be of extreme help and can be used to manage your whole social media marketing campaign in one place.
iii. Reporting - You must gauge the effects of your social media marketing campaign efforts and see whether your current strategies are working correctly. Use Stackby's Twitter, Instagram, LinkedIn, and Facebook Posts APIs to bring the important metrics for your social media reporting in one place.

Paid Ads Marketing Campaigns

Paid ads marketing or digital marketing involves marketing strategies in which a business targets its potential customers based on their interests, intent, or previous interactions with the brand. It may include SERPs, social media platforms, or websites.
i. Planning - In this phase, you have to decide a budget, the channels over which the marketing campaign needs to be conducted, campaign ad sets, and your target audience. Use our Ads Campaign Planning template to get started with paid ads marketing campaign management.
ii. Execution & Collaboration - Run the entire paid ads campaign from Stackby and work in real-time collaboration with your team. Set reminders or send notifications to your team members, create captions and assets like videos and graphics, set up your ads accounts, and more.
iii. Reporting - Measure the performance of your paid ads campaigns through real-time reporting. Connect Google Ads (via Google Analytics), LinkedIn Ads, and Facebook Ads APIs to bring the important metrics to your table and track them as per your campaign requirements.
Ensure Effective Campaign Management with Stackby

Running different marketing campaigns, tracking posts, and user data all can become really complex and overwhelming at times. Marketing managers not only need to work upon planning, execution, and results of every campaign but also have to make sure that the team members are working on the same page.
Stackby makes it easier for marketing teams to work together in real-time. Organize your campaigns, connect to the relevant marketing APIs that you need to integrate with your campaign management processes. Our marketing templates can help you start with designing, planning, executing, visualization, and reporting your marketing campaign efforts. Sign up with Stackby for free today and take your campaign management to the next level.