Beginner's Guide to SEO Campaign Management (Free Templates Included!)
There are different aspects to a SEO campaign, and can prove to be quite confusing. If you want to understand the basics and more about SEO campaign management, read on!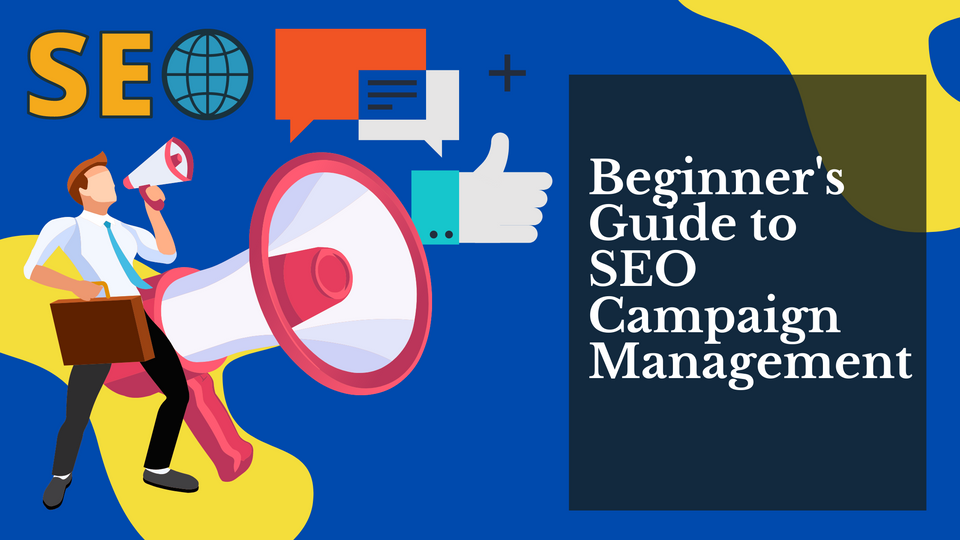 Search engine optimization is not a one-time thing.
It takes time; it's not something you can do and get over with.
Did you know that Google reported a total of 3,234 improvements in their algorithm in a SINGLE YEAR? That's almost 9 improvements every day! And with the amount of information out there, it can be intimidating for many people to get started with it.
Knowing this, it is essential to have the right SEO campaign management plan and keep up your progress. But, if you are starting, you might need a basic plan or SEO campaign management essentials.
And this is what we bring to you today – A beginner's guide to SEO campaign management with free templates! Let's get started.
Table of Content(s)
What is SEO campaign management?
SEO campaign management is the process of implementing an SEO strategy and implicating this method to cover all of the elements that now influence a website's ranking in the search engine result pages (SERPs).
SEO management is all about being completely involved in managing your website's SEO plan.
It involves keeping track of what is going on your site, its weekly and monthly content performance, and taking actions to improve the results on Google SERPs. A good part of SEO campaign management is running active SEO campaigns for content audit and optimization and enhancing your website's technical aspects.
Running a regular content audit will look like this: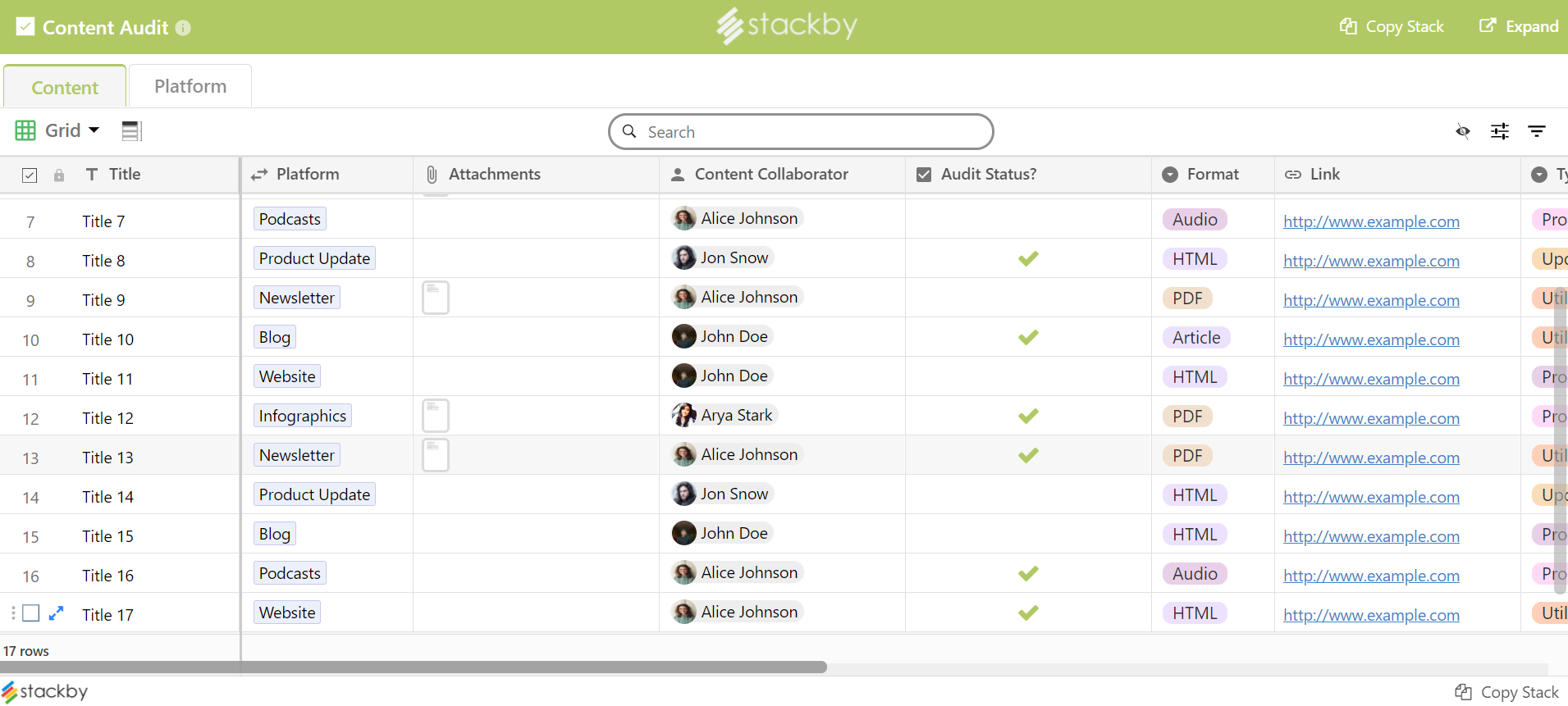 The success of SEO campaign management is measured through the SERPs. This means that the higher the ranking in the search result pages, the higher is the visibility.
Related: Check out this free Content Audit template for you to being with!
Why do you need SEO campaign management?
An SEO campaign can serve multiple purposes, and so can SEO campaign management. Here are some of the reasons why you need SEO campaigns:
Increasing your brand's visibility
Driving organic traffic to our website
Elevating user experience for the customers
Increasing sales
Or just introducing a new product in the market
However, setting up an effective SEO campaign may require you to take certain precautions since risks cannot be evaded entirely. This is why you need SEO Campaign management – to minimize these risks as much as possible and keep track of everything.
And since we have already established that SEO does not give you immediate results, it is necessary to track every action or event regarding your SEO campaign to understand what is working and what is not. You can use Stackby to track and manage different aspects of your SEO campaign when it comes to tracking.  
You can make use of our SEO strategy template to do this.
What are the SEO ranking factors?
SEO ranking factors are made to be more complicated than they are. There are 7 fundamental Ranking factors when it comes to Search Engine Optimization. Here are they:
Time: It takes about 100 days for an article to mature completely and reach its true potential. You should evaluate your content's performance after a minimum of 5-6 months.
Backlinks: Backlinks are important, and they matter. The more backlinks a page has, the more traffic it gets from Google.
Content-Length & Quality: It is not about how long or short your content is; it is about the value you provide with it.
On-Page SEO & Keyword Density: Make sure you assign the main keyword on every page in your website, and each page is well-optimized. You can use an on-page SEO Checklist or use some On-Page SEO Checker tools.
Website Loading Speed: User experience is set in high regard for Google ranking, and the website loading speed is related to it. Slow loading speed equals terrible user experience, which lowers your chances of ranking at the top on SERP.
Mobile Friendliness: As of 2021, about half of the traffic comes from mobiles, making mobile friendliness an important ranking factor.
User Engagement: User Engagement helps determine which page should be ranking on top, as it is evident that a particular page provides the most value and is preferred by visitors. Other factors included in user engagement are the Click-through rate (CTR), Bounce Rate, and Time spend on the website.
SEO Campaign Management Basics
Planning is one of the most important aspects of any SEO Campaign. So, before you start building your plan, here are some of the essentials you need to know and how should you go about your SEO Campaign Management:
Clearly Defined End-Goal
What is your end goal for all your SEO campaigns? Some websites are looking to drive in more traffic; some are looking to have more conversions. Here are some questions that will help you to understand how to define your SEO goals:
Who are you trying to reach by appearing in Google's top-ranking?
Why are you trying to direct your target audience to your website?
How will you measure your progress in regards to your goals?
Keyword Targeting & Keyword Research
Keywords are the terms people are searching for online.  

After determining your end goal, the next step must be to know what you must optimize your content for. But there are more than enough chances that there must be many other people online selling the same product or services.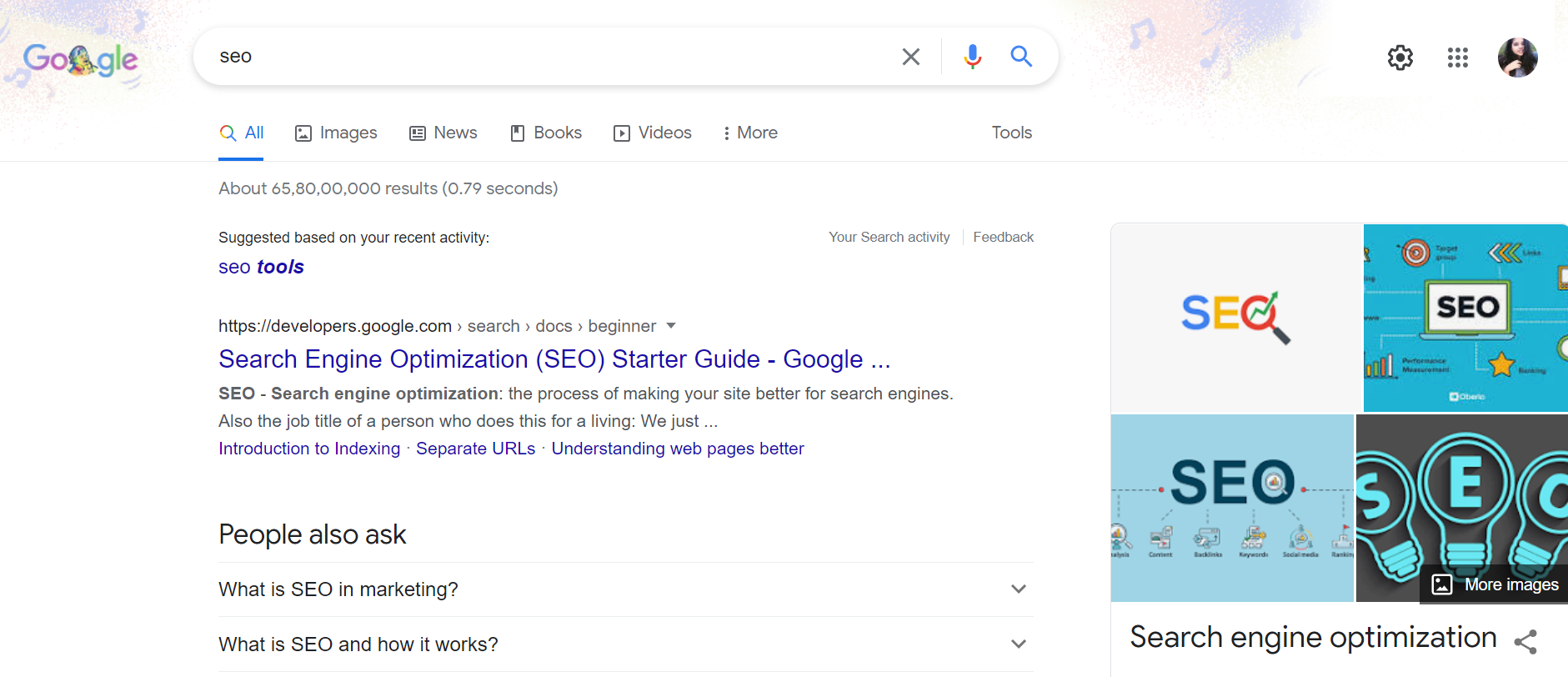 Thus, you should keep some of these tips in mind when determining which keywords you should target for your website:
Search Volume: The search volume of any keyword will tell you exactly how many people are looking for a keyword. If many people are looking for a keyword, the volume will be high and vice versa.
Relevance:  While search volume is important, what use is your keyword not relevant to your target audience?
Competition: As it is with all other aspects of marketing, you need to consider what it will cost you according to the competition your chosen keyword has in the market.
SEO Audit
When you have an end goal and a list of keywords set to work on, you need to run an audit of your website to know the condition of all your SEO assets. The first step is to make sure you have your technical foundations at the right place because no good content will matter if this is not set right.  
Conduct a technical audit on your website. You can also use our free Technical SEO Audit template to get started with! Here is what you need to check during your technical audit:
Sitemap: Does every page on your website intuitively connect to the other? Do your website's navigation and structure make sense? While not a ranking factor, it can assist search engines in easily crawling all over your website & index all your pages.
Loading Speed: Check how long it takes for your website to load? Slow loading speed affects user experience, which in turn affects your Ranking on SERP.
Meta Tags & Descriptions: These are the elements that help search engines identify your page's content in a better way and index it accordingly. A well-written meta description can also persuade a user to click on your page.
Content Creation
Creating content is an important aspect of SEO, as your content provides people the information they are looking for. Crafting content around your target audience's most pressing needs will automatically establish you as an authority figure. This will automatically skyrocket your chances of converting them into customers from leads.
Here are some of the tips from an SEO point of view and in general to keep in mind when creating content:
Include your target keyword naturally throughout your text. Don't stuff your keywords in the text; that will decrease the quality of your content.
Add images, videos, and media to make the content more engaging.
Link to relevant pages within your website.
Do thorough research of your keyword, and find out what kind of content your competitors are creating. Then, find a way to outdo them!
Backlinks
Backlinks work both ways. Thus, the websites hosting it and the website being hosted both benefit from increased traffic. But, why does this work? Because of the concept of 'domain authority.'  
When other sites (especially with higher domain authority) link to your content, it acts as a vote of approval for your website. It deems your content to be more valuable and interesting. This whole process of getting backlinks is called link building.
Backlinks can also be considered as big flashing pathways connecting the different websites to yours, which can redirect some of their traffic to yours. Backlinks were and still are quite relevant for SEO & traffic and must not be undermined.
Your Page's URL Structure
In simple terms, URLs (Uniform Resource Locators) are the address of the particular website. Just like every home has an address, online sites also need addresses to be easily accessible.
This takes you directly to the site and its particular contents. URLs play a major role in making the site more visible that is why it is important to keep them clean and short.
Make sure your URLs are short so that they are easy to remember and type. It is necessary to make your URLs SEO relevant since most users will be searching for content using what will be categorized as keywords for the analysts. Make sure that your URL links you to the basic research that the readers are looking for.  
Mistakes to Avoid while SEO Campaign Management
URL: While preparing your URLs, avoid using capital letters to increase ease in typing and try incorporating more hyphens.
Domain Name: Some firms tend to change their domain names from time to time to match the domain prices, trendy algorithms, etc. However, most professionals advise against it since it may create confusion for the readers. Changing your domain name often may lead to suspicious activity alerts being sent to search engines to harm your search rankings.
Broken Links: Avoid broken links at all costs! Users are less likely to refer to sites with broken links and may snap close in the middle of their searches. These bugs can be fixed, and it is advisable to remove advertisements that are irrelevant to your websites and create jams dyeing your content display.
Plagiarism: Avoid plagiarism at all costs. Although content may not vary a lot from firm to firm, the uniqueness you present makes all the difference.
Page Set-up: Don't neglect your page set-up. While working on the material to post regarding a campaign, make sure your page set-up, layouts, and designs are appealing to the readers. This is why various texts, fonts, images, and gifs are important. It diverts the curiosity of the readers.
Free templates to help you in your SEO Campaign Management!
All this information might seem like too much to consume, and SEO campaign management is an impossible feat to take over! But there is no such thing as impossible, especially when it comes to SEO campaigns.
And to make this process easier for you, we are listing some of our free SEO templates to help you with your SEO Campaign Management:
Keyword Research Template
As mentioned above, keyword research and targeting is an important aspect of your SEO campaign management. With Stackby's Keyword Research Template, you can:
Directly fetch metrics like search volume, CPC, keyword difficulty, and more from Serpstat or any tool of your choice using APIs.

2. Group your keyword using labels. This allows you to group keywords depending on the difficulty and other parameters.

3. Collaborate with your team, adding their email or sharing the URL.
On-Page SEO Reporting Template
Optimizing the content of your website to gain more traffic and have better visibility is called on-page SEO. With Stackby's On-Page SEO Reporting template, you can:
Keep track of each page or website that is a part of your on-page SEO reporting process
2. Record & update SEO Audit score
3. Record the document title and meta descriptions on every page
4. Monitor the canonical and crawlable aspects of website
You can do all of this in real-time with the Google PageSpeed API in this template.
Backlink Analysis Template
As mentioned above, Backlinks are links from other websites which work as votes of affirmation about your website, telling Google that your content is worth it. You can manage and analyse all your backlinks with our Backlink Analysis template. With this template, you can:
Keep track of all the backlinks on your website (or competitor's website).

2. You can monitor the total outlines, external domains along with the referring IP addresses.
3. Record the referring domains and links.
4. Track all the dofollow and nofollow links.
5. You can easily track all of this in real-time with the SerpStat API in this template.
Check this out, and make use of it according to your need:
Off-Page SEO Metrics Template
Off-page SEO is all about the techniques and efforts invested outside your website or from an external source. From link building, to adding internal links there are several off-page SEO techniques out there.
You can easily use Stackby's Off-page SEO Metrics template to track all the activities and begin with it. With this template, you can:
You can record different websites along with their corresponding SEO data on a single platform.
2. Monitor the page authority, domain authority, external backlinks and external redirects at one place.
3. You can track, and monitor all of this data in real-time with Moz API in this template.
Conclusion
SEO Campaign management is, was, and will always be an important part of any marketing strategy. The need to manage and track all the SEO campaigns running is necessary and needed. SEO Campaign management helps you track your progress and keep all aspects of your campaigns in check.
However, sometimes it can be a little difficult to manage and keep track of so many different aspects of a single thing. Here, Stackby can help you manage all the aspects - be it SEO audit, rank tracking, content audit – in one place. Sign up today and learn more about how you can manage your SEO campaign with Stackby