Stackby - 2022 Year in Review
One small step in no-code, a giant leap in mankind.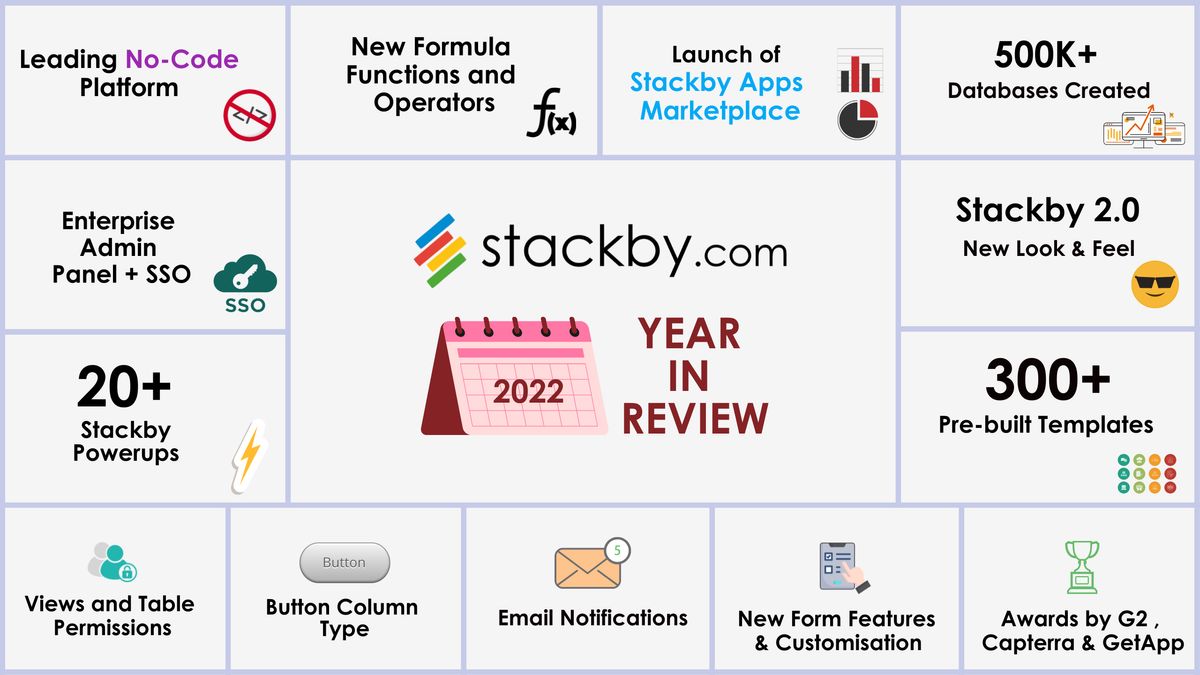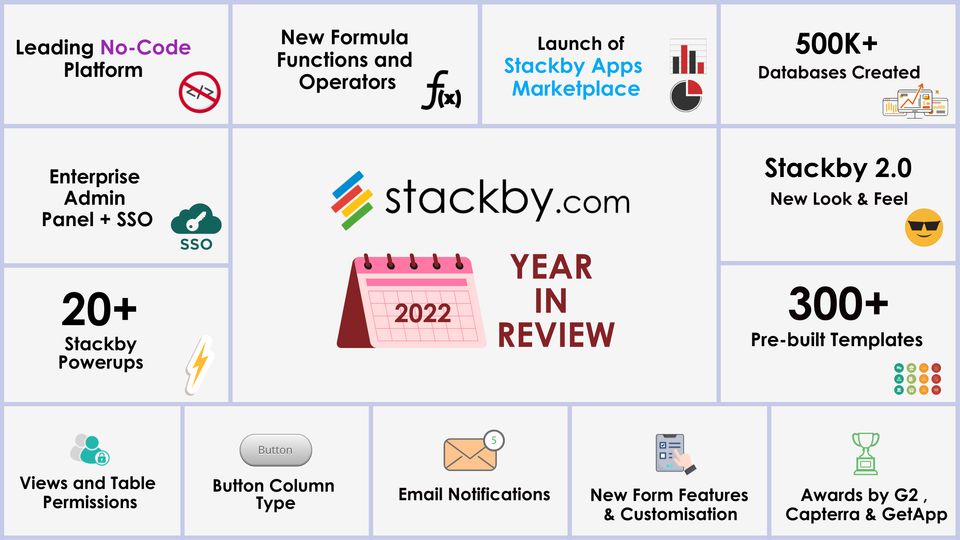 As we bid farewell to 2022 amidst a year of uncertainty & political upheaval, it's time to reflect on how things have ended so far. But despite the challenges, we've come a far way in building Stackby to what it is today.
2022 has been the most satisfying year for Stackby, and you are at the center of it.
Let's look at what changed in 2022 and how we got closer to building one of the foremost no-code tools to enable end users like you to become app creators and take control of your work.
The spreadsheet that never was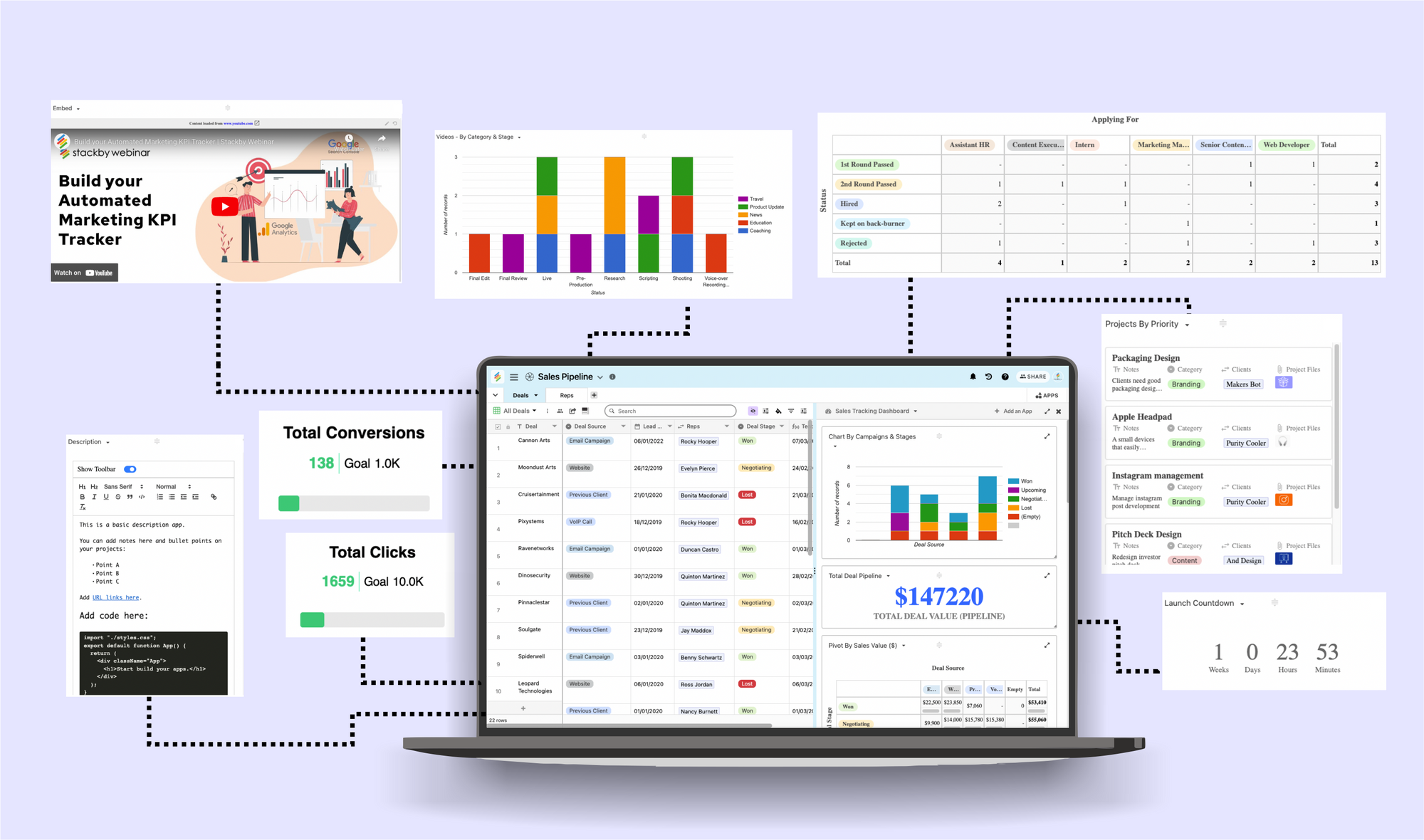 What started as a spreadsheet alternative in 2018, we've come a long way in transforming ourselves into a no-code platform. First, the relational database engine got better with more unique data types and data visualization, collaboration got smoother with enhanced checklists, reminders and real-time data, calculations became powerful with new formulas, functions and operators, transforming data became easier with Stackby Powerups, and analyzing & reporting data got insightful with Stackby Apps Marketplace.
All these building blocks combined allows you to not only organize your data your way but build scalable, custom solutions that fit your business & workflows. We've moved beyond just a spreadsheet alternative, into a whole new world of software building.
Moreover, our entry into the enterprises marks a way forward in making Stackby more mature, each day.
The new look & feel
A new look was long time coming. We changed the look and feel of the Stackby grid, gave subtle colors to your stack, and made significant improvements in overall user experience. From being rough on the edges, we're constantly improving for the last mile. Your feedback has been invaluable to us and we cannot be more grateful.
You'll see even more changes in 2023 with redesigned home screens, better grid experience, more intuitive views & organization, faster collaboration and higher user extensibility.
First step towards building for the Enterprise

We launched a new Enterprise Admin panel for enterprise administrators to manage users, workspaces and workspaces more effectively. And also added support Single Sign-on with Microsoft Azure AD SSO, Google SSO and more.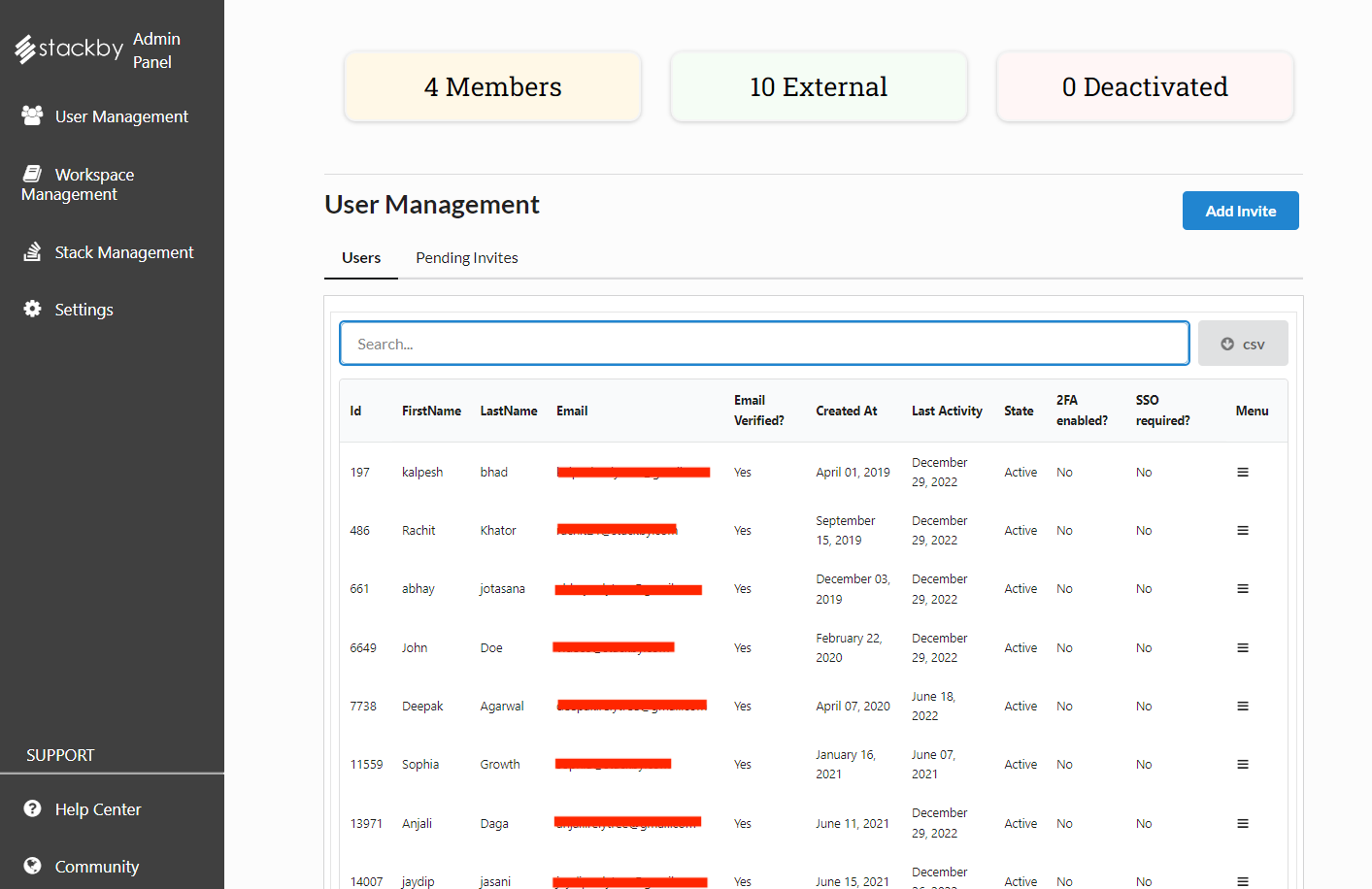 Moreover, our security posture is getting better each day (thanks to our 100s of security researchers across the globe who submit vulnerabilities to us everyday).
From landing our first enterprise customer, to getting innumerous enterprise requests, we're building it for the long haul.
Our biggest launch: Stackby Apps Marketplace
Till the middle of 2022, you could only organize your data on Stackby, collaborate with your team and start building automated workflows that mirrors your business. With our biggest launch of Stackby Apps Marketplace (after close to 1.5 years in development), you can now create custom dashboards for reporting, analyzing and taking control of your data.
Apps like charts help you analyze your data more effectively, pivot tables to surface important trends, summary boxes and goal tracker to highlight important numbers and dates, tracker apps like countdown & time tracker to take control of your time and information apps like embeds, description, record overview to add rich information, and app like global search to search across all the tables in your database.
With more apps coming in 2023, you will see the apps marketplace burgeoning with newer apps that will help you create custom workflows & solutions, just how you'd like to. Your feedback here is super critical for us.
Transforming work with 20+ Stackby Powerups
With Powerups, you can extend, manipulate, access and give granular permissions to your data, in different ways possible.
From 10 powerups at the end of 2021, to now over 20 solid Powerups, Stackby is getting ever more powerful across all building blocks.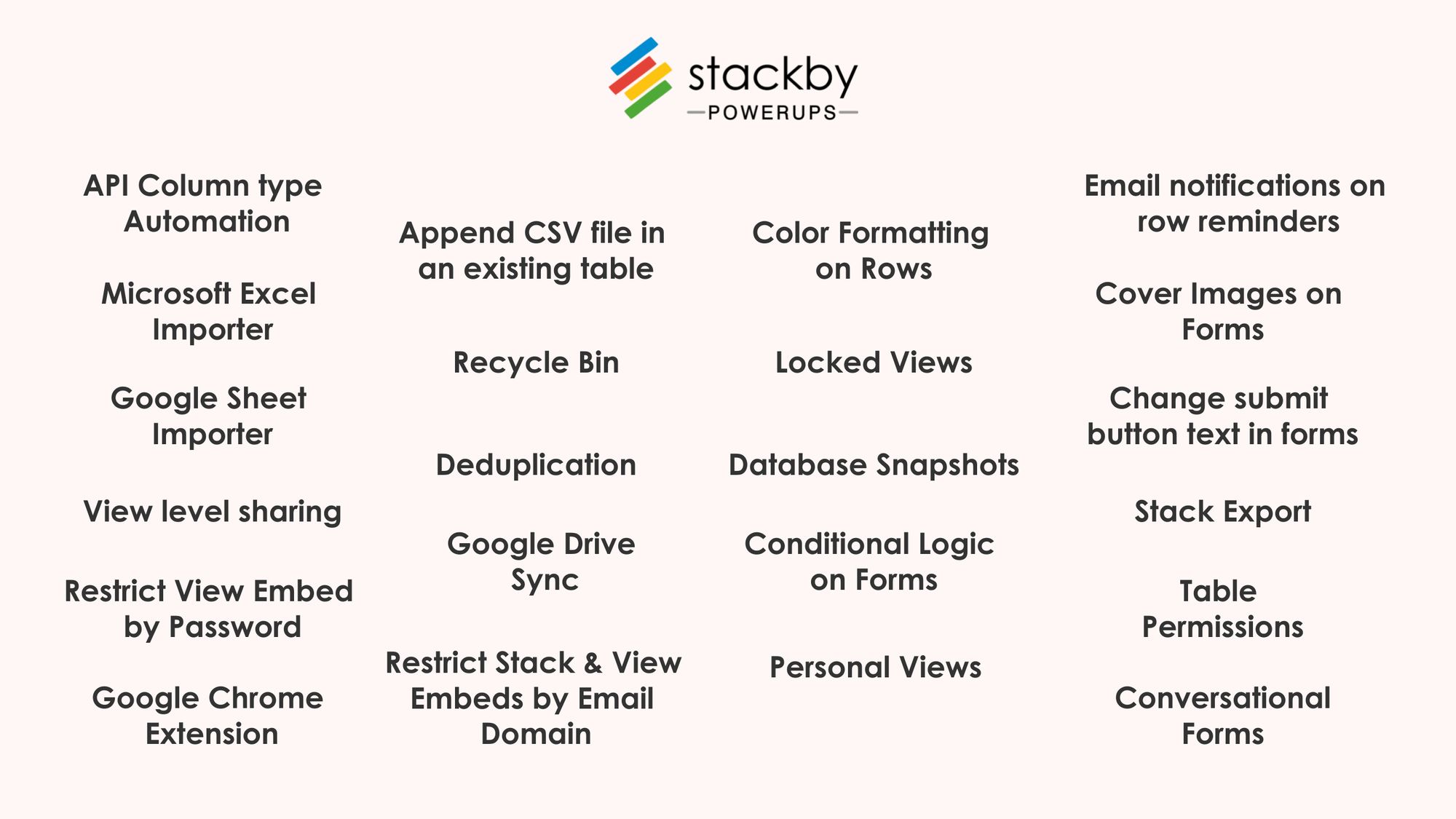 Newly launched Powerups include:
Email notifications: on row reminders, form responses and more.
Views: Personal, Locked and Collaborative Views
User Access & Permissions: Table Permissions
Forms: Conditional Form Logic, more customizability with cover images & submit buttons and making forms more conversational like typeform
Better forms for everyone - Stackby Forms like Typeform?
Our biggest feature launches in this year have been on forms. First, we added support for conditional form logic, then made forms look beautiful with custom cover images and now making it even more customizable with submit buttons text.
But ever thought, if you could make your Stackby form as user friendly as a Typeform? We've experimentally launched a new Powerup where you can make your forms more conversational with a welcome page layout (title, description, image) and single display of form field as you progress through the form.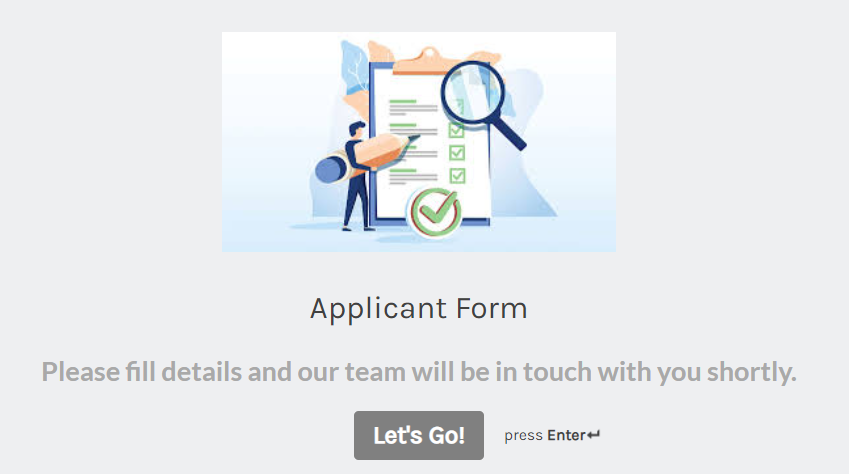 Enable it with the Stackby Powerups on your workspace and let us know what you think.
More granular permissions & user access
With adding editors on individual views, to now newly launched table permissions - you can collaborate with your team in much better ways possible. Restrict your teams to what they see & edit on your data. Don't want them to see few columns in a table? Just share them a view with hidden columns inside a table, Only want them to edit on one table and read on another? Add individual table permissions for your team members.
These granular permissions make it easier for you to share relevant data with your team and stakeholders.
Company Milestones & Highlights

Crossed over 500K databases created on Stackby
Created more than 300 database templates for you to use
Conducted over 100+ face to face user interviews this year
Crossed 100+ videos on our YouTube Channel
Closed over 5K global customer support requests
Launched our new hosted product community for stackers
Some recognitions along the way:
High Performer on G2 for multiple categories - No-code app development, Project Management, Rapid Application Development etc. since 2020.
Emerging Software in multiple categories like Database Software, Project Management Software, Collaboration, Business Process Management Software on Capterra.
Awarded in 6 categories as a Category Leader in Database, Business Process Management, Marketing Planning etc by GetApp in 2022.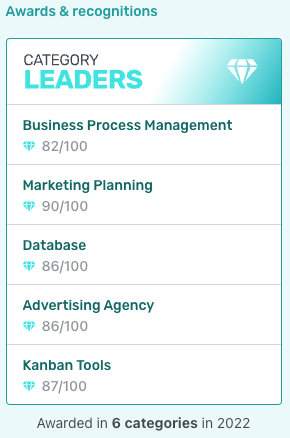 Future of no-code & our mission
With distributed work, need for better collaboration & automation of workflows - no-code apps are on the rise & more knowledge workers like you & me are adapting to it. We see this continuing to grow as we get into the new era of building software tools (workflows, web apps, mobile apps) that fit your needs, without the need of a developer.
Our mission is to make a dent in this no-code space with a solid & reliable product and enabling at-least 10M spreadsheet users by 2025 to become no-code creators.
We believe you can build it, and we will leave no stone unturned to empower you each day to create your way & make your lives better.
What's coming?

Owing to your trust & support to Stackby, we've increased our prices on our popular annual plans starting Jan 1st, 2023. They're great value, no-brainer to get started in your teams, still less than a cup of coffee per user per month and comes with the same perks - fixed renewal every year once you subscribe at the prevailing prices and 14-days risk free trial (with credit back guarantee).
We're also keen to announce a new product feedback and roadmap tool for you where you'll able to submit your feature requests, upvote on any feature request, see where is it our roadmap and track our product pipeline. Just login to your Stackby account, add upvotes and comments on our live product roadmap and keep yourself updated with our changelog & releases.