Top 10 Online Form Builders for 2023 (Free & Paid)
Looking for an online form builder for your business? We have brought the top 10 list so that you can make an informed decision and create smart forms at your fingertips!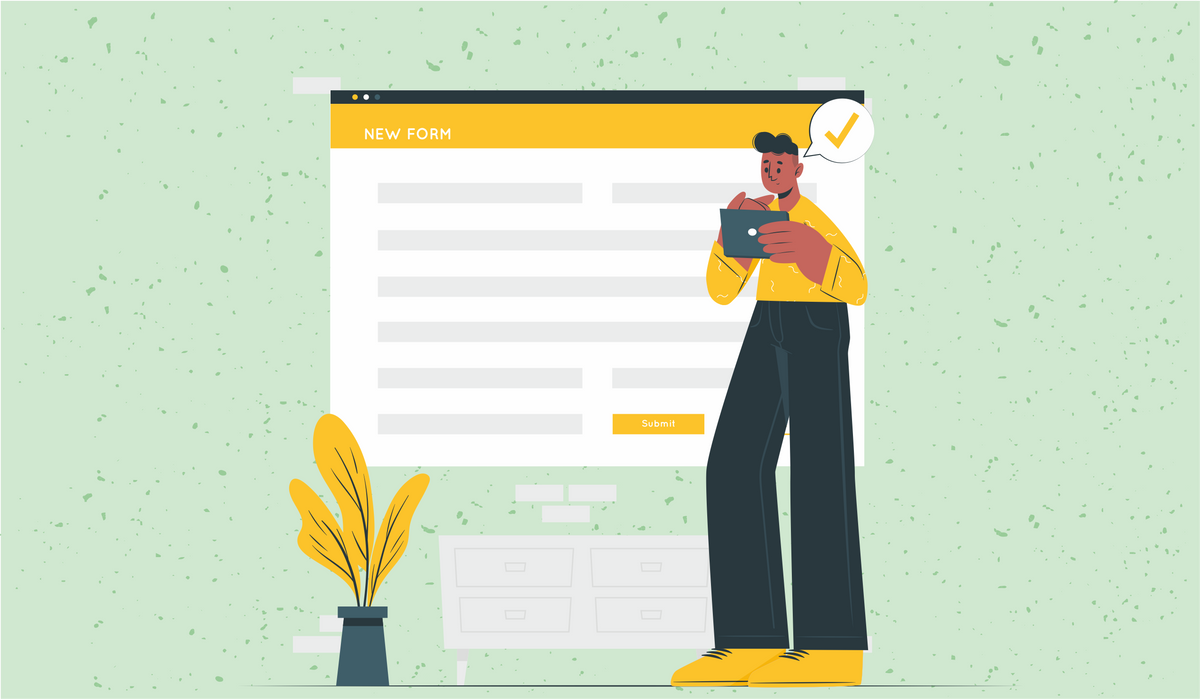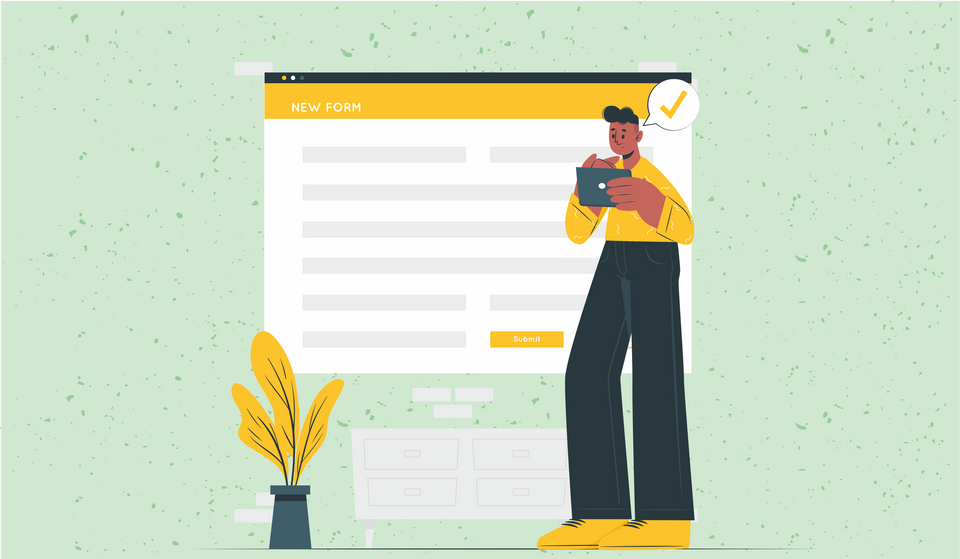 Smart Forms: Build one and share it with the world
Forms are used everywhere these days. From placing orders on a website to surveys, registrations, quizzes, contact details, and lead generation, forms are required for almost all kinds of online businesses. No doubt the online form builder & automation is going to be a $26B market by 2026.
Data collected through these forms can be used by businesses in various ways. Some might use it to understand their customers better while others might use it to find new leads.
We know, you must be thinking about how to create these forms? Would you need some coding or web development experience?
Well, not at all!
This is an era of Smart Forms. Forms that can be made without writing any single line of code with the help of online form builders.
The form builders allow you to create forms of various kinds in just a few clicks. Not only this, you can use these forms at various places on your website or send them in emails. You can also share them on social media platforms and communities.
All the data obtained from these forms is added to one centralized database like Stackby, making it easier for you to analyze and interpret it.
Here are our suggestions for the top 10 online form builders for 2022:
Stackby lets you create advanced forms in a snap. You can use them to collect responses from anywhere and manage their data in one place.
You can create Stackby forms using drag-and-drop options, add custom descriptions to each field and create your form in seconds.
You can share Stackby forms with anyone or embed them on any website, blog, or landing page and collect responses directly in your tables.
Stackby forms are one step ahead. You can add advanced fields like notes, dropdowns, attachments, ratings, buttons, etc.
You can also add conditional form logic to display fields in the form based on certain visibility.
Once the form is submitted, you can choose to redirect the user to a different URL or let them add another response.
Stackby can also automatically notify you via Email, Slack, MS Teams whenever a new form is submitted.
All the form responses create a new row into your database in Stackby and you can then make it actionable in your team - adding statuses, collaborators, etc.
You get different pre-built form templates with Stackby that you can customize as per your business requirements and integrate into your workflows.
You can integrate Stackby forms with different third-party applications based on your business requirements.
You can also create real-time reports using the present form data right in your database and use it for decision-making.
Stackby forms are compatible with all devices whether it is a mobile device, tablet, or computer.
Pricing: Starting with Stackby Forms is free! However, there are different paid plans to choose from that give you better features and control. Currently, Stackby is providing a limited-time offer where instead of paying monthly $9/user/month, you can get an annual deal starting as low as $99/annual at a fixed renewal price forever.
2. Formstack
Formstack provides powerful features with an easy-to-use online form builder, making it easier for anyone to build custom online forms and collect data in minutes.
Formstack provides drag-and-drop options to create forms that have a user-friendly interface.
You can create smart forms that react to the user inputs with the help of branching logic.
You can set up an automation to streamline the approval process and data flow across the team.
You can embed Formstack forms anywhere on your website, send links via email, and share on social sites.
You can kickstart your workflows with their predefined form templates.
Pricing: Formstack provides a 14 day free trial for smart forms. Otherwise, you can select the right paid plan according to your form builder requirements starting from $50 per month.
3. Typeform
Typeform is a top form builder platform that allows you to create easy and stylish smart forms.
Typeform responds to previous answers to show only the most relevant questions. This way you can create better online forms.
You can follow up with people effortlessly using custom Thank You screens and sync form data with your CRM.
There are hundreds of templates to choose from. You can even create your forms without writing any single line of code.
Pricing: Starting with Typeform online form builder is free. But, if you want to create better, creative smart forms, you have to buy a paid plan starting from $25 per month.
4. Jotform
Jotform is another top online form builder tool that helps you create powerful forms using conditional logic. Their forms can also accept payments, generate reports, and automate workflows.
Jotform online form builder allows you to create online forms with advanced styling options that match your branding.
You can automate complex tasks by integrating Jotform smart forms with different tools.
You can use Jotform online forms to sell products, collect subscription fees, and donations.
Pricing: You can create up to 5 smart forms using Jotform for free! Then you have to select a paid plan based on your form requirements. Their paid plans start from $24 per month.
5. Google Forms
With Google Forms, creating smart forms is as easy as creating a document. Google online form builder allows you to easily create and share online forms and surveys, and analyze responses in real-time.
Google Forms provides an online drag and drop form builder so that you can reorder questions and customize values.
You can add custom logic that shows questions based on answers, for a more seamless experience.
Google form builder also allows you to customize colors, images, and fonts to adjust the look and feel or reflect your organization's branding.
You can analyze your form data using charts or open the raw data with Google Sheets for deeper analysis.
Google forms are compatible with all devices whether it is a mobile device, tablet, or computer.
Pricing: Google forms are free for personal use. Their business plans start from $12 per user per month.
6. Paperform
Paperform is a top form builder that allows you to create beautiful forms, automate workflows and save time.
Paperform is more than just an online form builder. With its unique form builder, anyone can create beautiful online forms, payment, or product pages, quickly and intuitively, without any technical knowledge.
You can also insert pictures, videos, and styled text in your forms.
You can take payments using Stripe, Paypal Business, Braintree, and Square.
You can also schedule appointments within your forms, take bookings, manage your availability, and sync it all with your Google Calendar.
Paperform smart forms can be created by defining your logic and deciding when questions, pages, sections of content, and success pages should be displayed to your respondents, or even when custom emails should be sent.
Pricing: The pricing starts from $20 per month.
7. Formsite
Formsite is an online smart form builder that allows you to build web forms, online surveys, questionnaires, and polls.
Formsite allows you to style the forms to match your website design.
You can build multiple page forms and embed forms on any page.
You can calculate values and scores using form fields.
You can create smart forms with over 40 item types.
Formsite also allows you to collect sensitive data with secure forms.
You can collect file uploads, add QR codes or CAPTCHA easily to your forms.
Formsite also allows you to collect payments using PayPal, Stripe, authorize.Net, Braintree, and credit cards.
Pricing: Formsite provides a 14-day free trial. Otherwise, you can choose from a variety of paid plans based on your form builder requirements starting from $21 per month.
8. Wufoo Forms
Wufoo forms is an online form builder that can be used by every organization. It is a cloud-based form builder that makes it easy to create registration forms, application forms, surveys, contact forms, payment forms, and more.
Wufoo forms provide a drag and drop form builder that makes creating forms a breeze.
It provides ready-to-use form themes or you can even create your theme.
You can add your organization's logo and other brand elements to make the smart forms compatible with your website.
Wufoo forms also accept payments, collect file uploads, and provide real-time notifications whenever a new form is submitted.
You can integrate Wufoo forms to different third-party applications, set personalization rules, and automate your workflows by adding form data to your CRM.
Pricing: Starting with Wufoo is free for all. However, to access the premium features, you have to buy a paid plan starting from $14.80 per month.
Hubspot form builder is also amongst the top 10 list. You can use Hubspot form builder to fill your CRM with leads and create conversions easily.
Hubspot provides a drag-and-drop form builder that helps you to create forms in seconds.
Everyone who fills out the form is automatically routed into the Hubspot CRM.
You can easily add the Hubspot forms to your website or share them as a standalone form.
You can create up to 1000 form fields, switch questions to the right place, set up automatic emails and notifications, and much more with Hubspot online form builder.
Pricing: Getting started with Hubspot online form builder is free! However, if you want to remove Hubspot branding from your forms, you have to buy a paid plan starting from $45 per month.
10. Cognito Forms
Our last but not the least online form builder tool in the list is Cognito Forms. Its drag-and-drop online form builder tool is easy yet powerful.
Cognito forms allow you to gather data, validate it and format it through various field types.
It also provides data management making it easier for you to organize, configure, and transfer data.
You can expand the functionality of Cognito forms through native apps and third-party integrations.
You can control form behaviors and perform tasks with our visual logic builder.
You can also implement various privacy regulations and ensure 100% data security.
Pricing: Cognito form builder is free to use for individuals! However, if you want to remove ads, add payment features, or connect with teams, you have to buy a paid plan starting from $15 per month.
There are plenty of options to choose from when you are looking for an online form builder tool. Some are easy to use with a simple interface while others provide a wide range of functionalities. Make sure to go through all their features and match them with your business requirements before choosing the one!
If you want to try Stackby online form builder, sign up for free here and create your smart online forms in seconds.