Microsoft Forms vs Google Forms: Which One is Right for You in 2023?
Utilizing forms for your business? Learn more about differences between Microsoft forms vs Google Forms.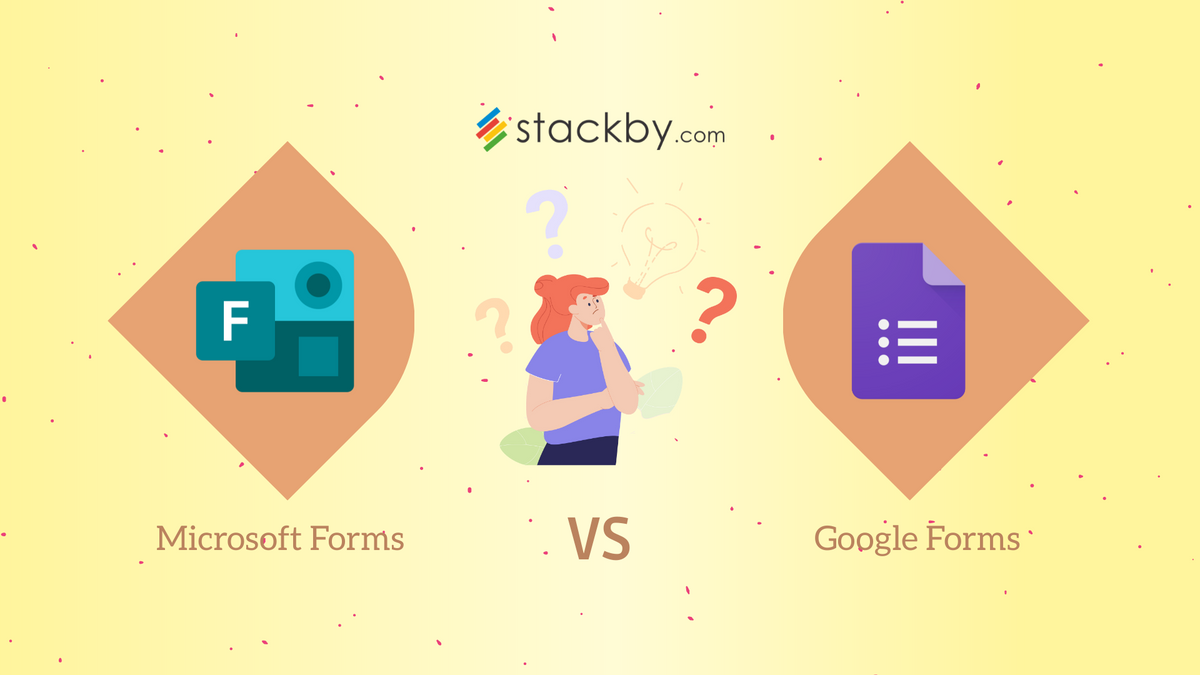 74% of companies use web forms for lead generation, with 49.7% stating their online forms are their highest converting lead generation tool.
In the present times, the main focus of every business owner should be to gather information, collect responses, and conduct surveys. Online form builders have become essential tools for various purposes, from managing events to capturing leads.
Two leading players in this domain are Google Forms and Microsoft Forms. Both of these have become go-to options for several people. If you are looking for the best choice for your unique business requirements, this guide is perfectly designed to cater to your needs.
Here, we will discuss Microsoft Forms vs Google Forms to help you make the right choice. However, we will also inform you about a new upcoming player who has entered the arena, i.e., Stackby Forms.
Key Features of Microsoft Forms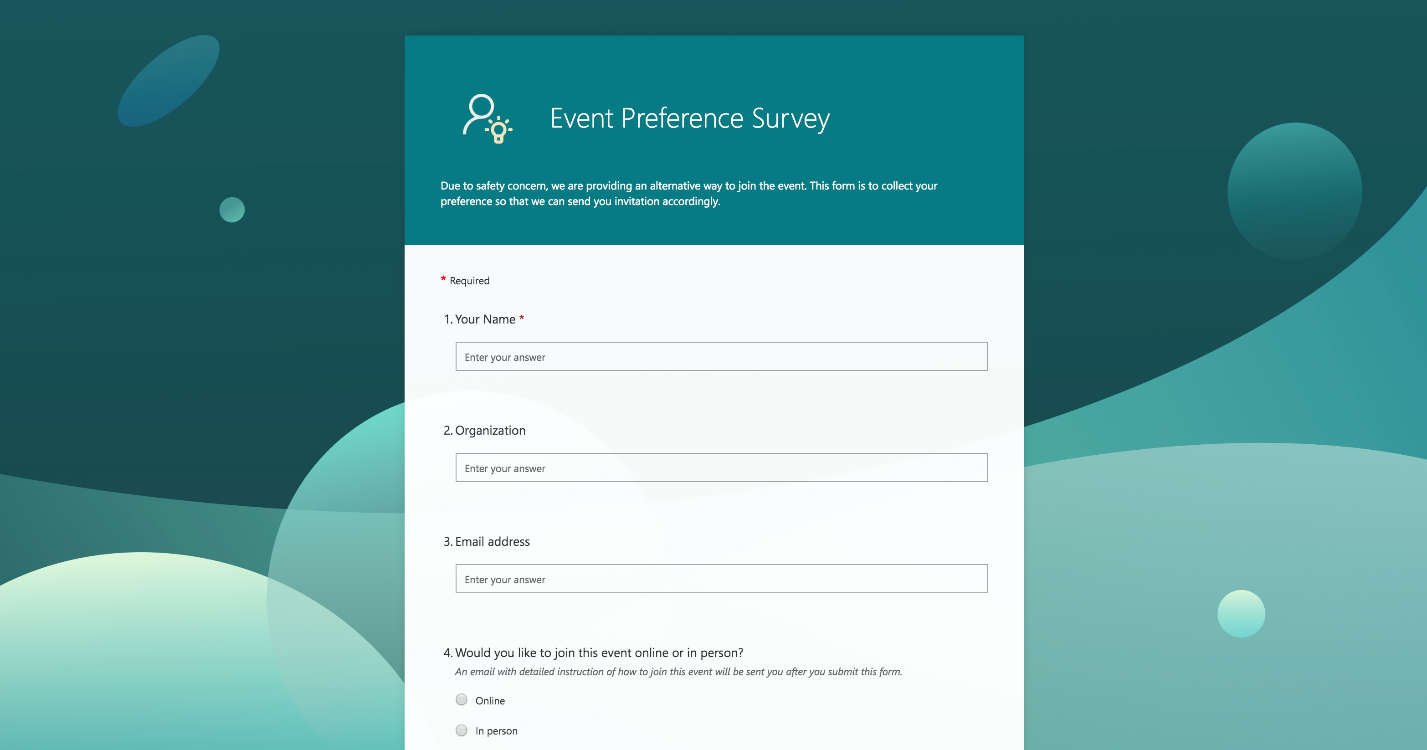 Interface and Usability: Microsoft Forms has a user-friendly interface streamlining the form creation process. It possesses an intuitive design, which makes it well-suited for users of almost all levels.
Integration with Microsoft Suite: It can integrate with Microsoft's suite of applications which ensures a cohesive workflow for those users heavily relying on these tools.
Advanced Customization Options: Microsoft Forms is known for offering many different customization options. It allows users to tailor their forms to suit their data collection and branding needs.
Key Features of Google Forms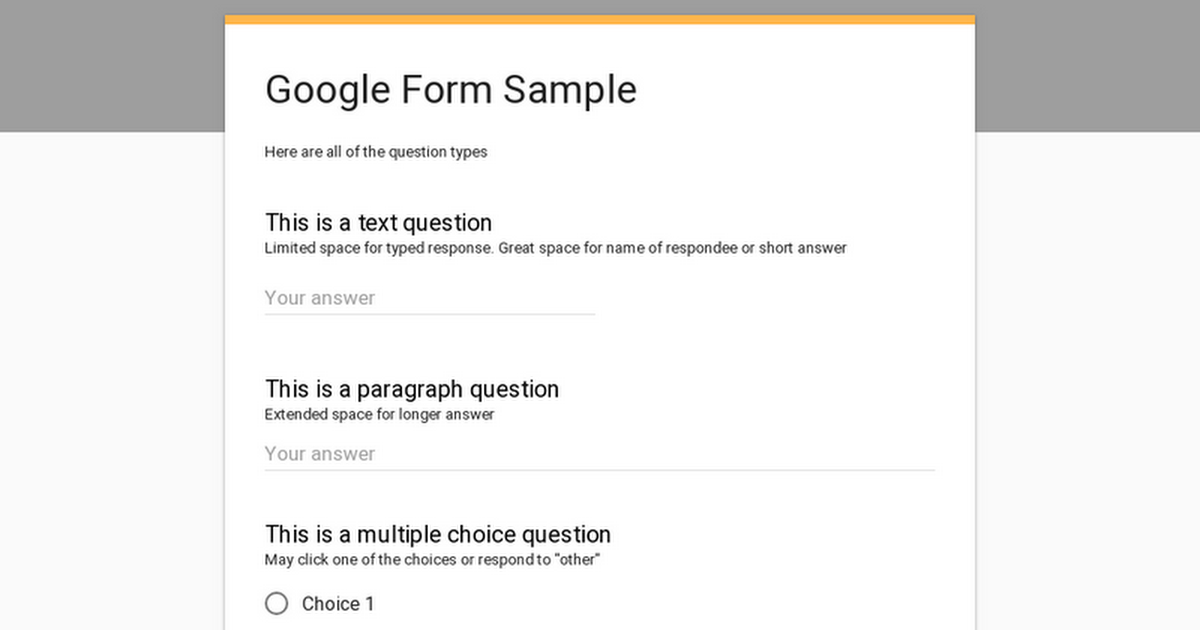 User-Friendly Interface: Like Microsoft Forms, Google Forms also has an intuitive and simple interface that appeals to many users.
Collaborative Features: Real-time collaboration is supported in Google Forms. This particular feature allows multiple users to edit and analyze forms effectively simultaneously.
Smooth Integration with Google Workspace: Google Forms can seamlessly integrate with Google Workspace. It helps in improving collaboration and productivity for teams who are involved in making use of Google's ecosystem.
Pricing and Availability
Microsoft Forms Pricing: You will find the availability of basic features of Microsoft Forms free of cost. However, you will need Microsoft 365 subscriptions to use its premium features.
Google Forms Pricing: Every Google account user gets free access to Google Forms. So, in this case, you will get access to basic features without extra costs.
Data Management and Analytics
Microsoft Forms Data Insights: Microsoft Forms is involved in offering basic data insights and analytics. It provides users with a glimpse into their collected data.
Google Forms Data Analysis: Google Forms offers basic data analysis tools. It enables users to visualize and interpret their form responses.
Use-Cases and Scenarios
Business and Professional Use: Google and Microsoft Forms are commonly employed for business-related tasks. It includes lead generation, customer feedback, and employee surveys.
Education and Classroom Applications: These platforms find extensive use in educational settings for quizzes, assignments, and student feedback.
Event Planning and Surveys: Microsoft and Google Forms are popular for event registration and post-event surveys.
Comparing User Experiences
Microsoft Forms
Pros:
Integration with Microsoft Suite, advanced customization options.
Cons:
Limited analytics may feel restrictive for non-Microsoft users.
Google Forms
Pros:
Seamless Google Workspace integration and user-friendly interface.
Cons:
Basic analytics may lack advanced customization.
Introducing Stackby Forms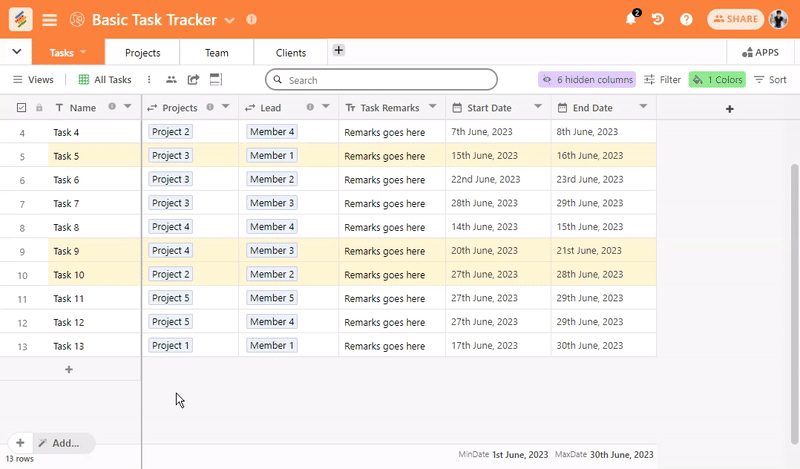 Stackby Forms, within the Stackby platform, is an online form builder with a unique approach that streamlines the form creation and response management process, which makes it a compelling alternative to Microsoft and Google Forms.
You can build forms in database or choose from pre-built form templates and even employ this form layout for collecting responses on a single platform. It helps gather information, get responses, do surveys, and analyze the data for valuable insights and reporting.
Learn how you can create custom forms in Stackby in the video below:
Key Features of Stackby Forms
Seamless Integration:
It seamlessly integrates within the Stackby platform, providing a unified experience for form creation and data management.
Real-time Data Access:
Responses collected through Stackby Forms are instantly populated within your connected table, eliminating manual data entry and enhancing accuracy.
Intuitive Form Creation:
Form creation is as simple as designing a table. Each column title becomes a form label, and the form is generated automatically.
No-Coding Required:
Stackby's no-code platform ensures that users of all skill levels can easily create and manage forms.
Use Cases of Stackby Forms
Stackby forms have versatile applications for multiple use-cases, ranging from:
Visitor Management
Campaign Requests
User Feedback Tracker
Job Applications
Maintenance Requests
Pitch Submissions
CRM
and many more.
Microsoft Forms vs Google Forms: Which Form Builder to Choose?
Choosing between Microsoft Forms and Google Forms boils down to your existing software environment, specific feature requirements, and personal preference.
If you're deeply integrated into the Microsoft or Google ecosystem, the corresponding form builder might be the smoother choice. Consider your customization needs, data analysis requirements, and collaborative preferences when deciding.
Both platforms offer efficient form creation, but your unique context will determine which one truly shines for you.
Final Words
After reading this blog post, we are sure you can now grasp the key differences between Google Forms and Microsoft Forms, and choose the one that suits your specific project needs.
However, if you want to try your hands on something new, then it is a good idea to choose Stackby Forms. It stands out as a powerful and intuitive tool that caters to various needs. Its seamless integration, real-time data access, and no-code approach make it an excellent alternative to Microsoft and Google Forms.
Whether you're a business professional, educator, or event organizer, Stackby Forms offers a comprehensive solution for efficient data collection and analysis.