How to Create a Successful Project Plan in 7 Steps
Project planning can sometimes feel like catching the wind. Discover how to create an effective project plan with Stackby using easy-to-use project management templates.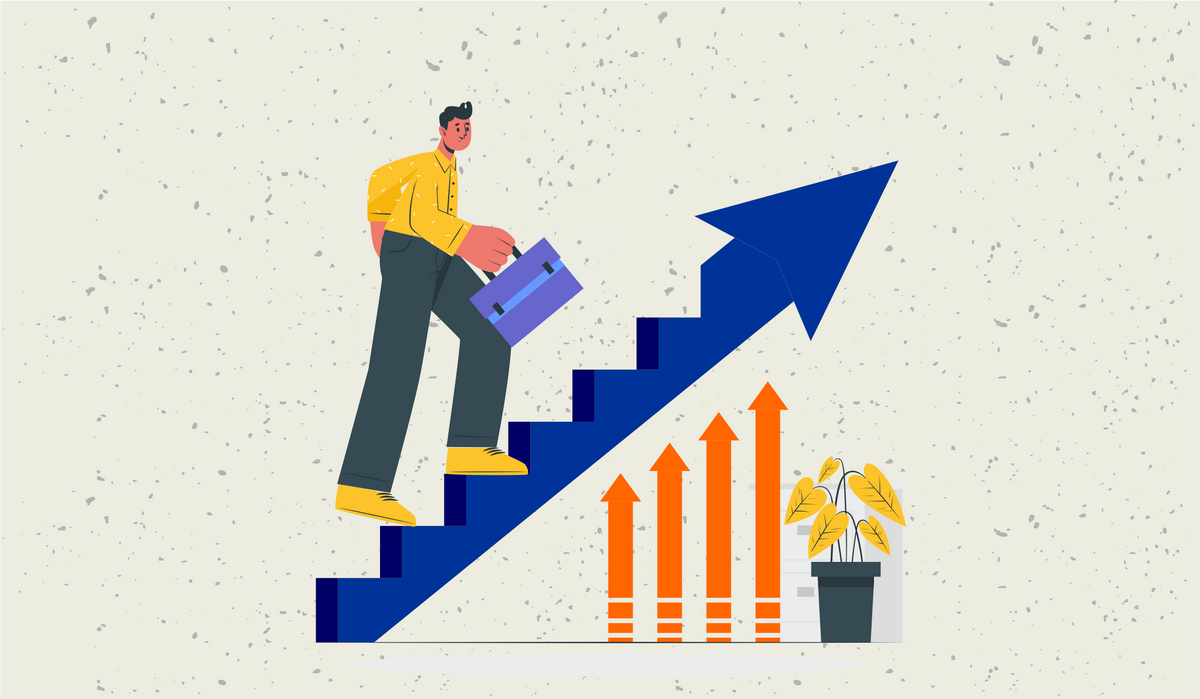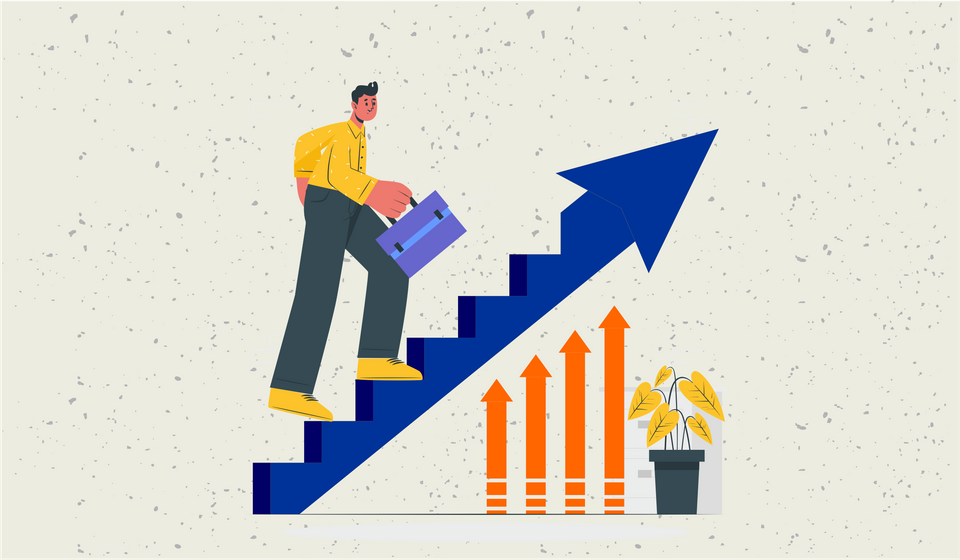 Do you know that just under 1 in 4 organizations use project management software? This means most of the organizations in this digital era are still using Excel, spreadsheets, paper, or a patchwork of tools with sub-optimal integration to create a project plan. As a result, 54% of organizations lack the ability to track KPIs in real-time.
With Stackby, you can not only create a project plan tool based on your business requirements but also automate your project management. Let us see how to create a project plan in 7 easy steps.
What is a Project Plan?
Whenever you are starting with a project, you must create a plan of how you will manage it. A project plan is a document or a visualization of the scope, objectives, and how to achieve them. It includes a bird-eye-view of all the milestones that you need to achieve throughout the project, important deadlines, costs, and budgets.
A typical project plan consists of the following:
An overview of the project objectives
The results that you are expecting from the project
Challenges or list of constraints in the project
Assumptions in the project
List of tasks that need to be done
Roles and responsibilities of every team member
A detailed project schedule
Resources required for the project like funds, equipment, facilities, and information
Intended risks associated with the project and mitigation strategies
Project quality assurance details
Learn More: How to Create a Product Roadmap? (Templates Included)
Managing all these things manually could be a little overwhelming. Stackby's pre-built, free-to-use project plan template is designed to help project managers, marketing teams, sales teams, operations teams, and product managers in creating a project plan.
Why is Project Planning Important?
Now that you know what project planning is. You must understand why project planning is important for your business. Project planning activities can act as the starting and ending point of your projects. Project management steps help business managers avoid a considerable amount of stress during project execution as well as stakeholder disappointment at the time of delivery. Here's why project planning is important for every business:
1. Team Communication
Smooth execution of a project depends upon good communication amongst the team members. When your employees are working from different locations or time zones, a project plan helps the team to ensure that all deadlines are being met.
2. Money Concerns
A poorly planned project may result in delays, unexpected glitches, or inconsistencies. All this not only wastes the time and resources of the company and its employees but also wastes a lot of money. With project planning, companies can save a lot of money by ensuring that everything falls into place.
3. Project Performance
A clearly defined, streamlined project plan ensures the success of the project. A project plan defines the milestones and objectives of the project clearly. It comprehensively maps and organizes the goals of the projects to tasks, resources, and schedules. All this helps the team to complete the project successfully.
4. Goal Tracking
A project plan includes the detailed process of how to track every goal and task. If a goal is clearly defined it can be easily transformed into quantitative measures of success, also known as KPIs or Key Performance Indicators. Measuring these KPIs helps project managers to adjust the execution of the project to reach goals.
7 Steps to Create a Project Plan
Project planning is an important stage of project management. But it does not need to be a complex process. Creating a project plan can be quick and easy for project managers and can be cut down into a streamlined process. Let us see how to create a project plan in the seven steps.
Step 1: Establish clear goals for the project
What is your project all about? What do you want to build out of that project? The first step in project planning involves establishing clear goals for the project. Basic project management steps may include:
Defining a clear scope of the project
Defining a budget for the project
Setting different milestones for the project
Creating deadlines for every milestone
Defining the resources required for the project
Read more: SMART Goals Template
Step 2: Pathways to achieve project goals
Once you have decided the goals for the project, you must set up pathways of how to achieve these goals. Sharing these pathways makes it easier for the whole team to stay on the same page. Here's how you can set up definite ways to achieve project goals:
Create a list of deliverables and their due dates
Decide how often you will communicate with the clients/ stakeholders of the project
Set up the Q&A process for the project
Define the roles and responsibilities of every team member
Step 3: Risks and mitigation
Unexpected situations can always occur, but a project manager must prepare the team to handle anything that comes. You might not be able to predict the exact hazard that might occur but at least you can identify the potential impact it can cause. Stackby's risk assessment template can help you in keeping risks at bay for your project. You can record information like what type of risk your project might face, who will be in charge of it, what can be done, what will be required, etc. all at one template.
Step 4: Meetings and collaboration
Do you know that 22 percent of meetings are considered "extremely productive", 44 percent "very productive" while 34 percent are somewhat or not at all productive. Your project plan can help you ensure that all your meetings are productive. Using project planning software will make it easier for your team to collaborate, share files, assign tasks, and exchange ideas without conducting any special meetings. Thereby increasing their productivity and efficiency.
Read more: How to Share a Specific View (from a table) to a Team Member
Step 5: Reporting guidelines
If you want to stay consistent in the project, make sure to pull up reports throughout the project. Stackby's project management template can help you create clear, real-time reports for the project status and make it easier for you to keep a check on the progress. This way you can also make sure that all the resources are efficiently allocated in the project. Not only this, Stackby is bringing reporting dashboards soon to help businesses take their project planning to a further level.
Step 6: Resource management
Resource management is an important step in project planning as it helps you allocate resources mindfully for every task. Whether it is human resources, machinery, equipment, stationery, or facilities, you must keep a track of how you are allocating the resources, costs involved, and timelines. You can use our Project Resource Management Template to make this process much easier for you.

Step 7: Visualise your project
At last, your project planning can become much more effective if you can visualize the whole project not just in the form of tables but more. Stackby provides different views such as Kanban, Calendar, and Gallery views to help you get the complete picture of the project. Our project management plan template includes Kanban views based on the stage of the project and the priority of the project.
3 Easy-To-Use Project Plan Templates on Stackby
To help you get started with your project planning and management, Stackby provides various easy-to-use, free templates. These templates include our latest features and can help you get right on track with your tasks. Here are our top 3 project planning templates.
1. Project Plan Template
Keep a check on all your project tasks effortlessly and organize your project plan according to your business requirements with our project planning template. Here's what you can do with this template:
Keep a track of all the information related to your project and the people associated with it.
Visualize the deadlines for every task and keep your team on track.
Organize your project according to tasks, priority, status, team, start date, and deadline.
Customize the project planning software according to your requirements and categorize it accordingly.
Keep a track of all the team members working on your project and their departments.
2. Project Tracker Template
Give your project a proper structure and plan using our project tracker template. Our template will help you meet all the deadlines and complete your project successfully. Here's what you can do with this template:
Track all your projects in one place and in real-time.
Organize the projects based on their categories such as branding, digital, content, etc.
Keep a track of the clients associated with each project, their contact information, total projects, and more.
Assign team leads and project team for every project.
Track the start date and end date of a project.
Track how many tasks are associated with each project, how many tasks are complete, and how many need to be done.
3. Project Schedule Template
Are you assigning all the tasks effectively to your team? Are you ensuring that there is no overlapping of the work? Stackby's project schedule template can help you stay right on track. Here's what you can do with this template:
Keep a record of all the projects, their start and end dates, and the tasks associated with them.
Track the status of the projects whether they are completed, ongoing, or canceled.
Monitor who is leading the project so that you know who to contact regarding the project.
Track the percentage of completion of the project and their progress.
Track how many tasks are completed and how many are pending for every project.
Read more: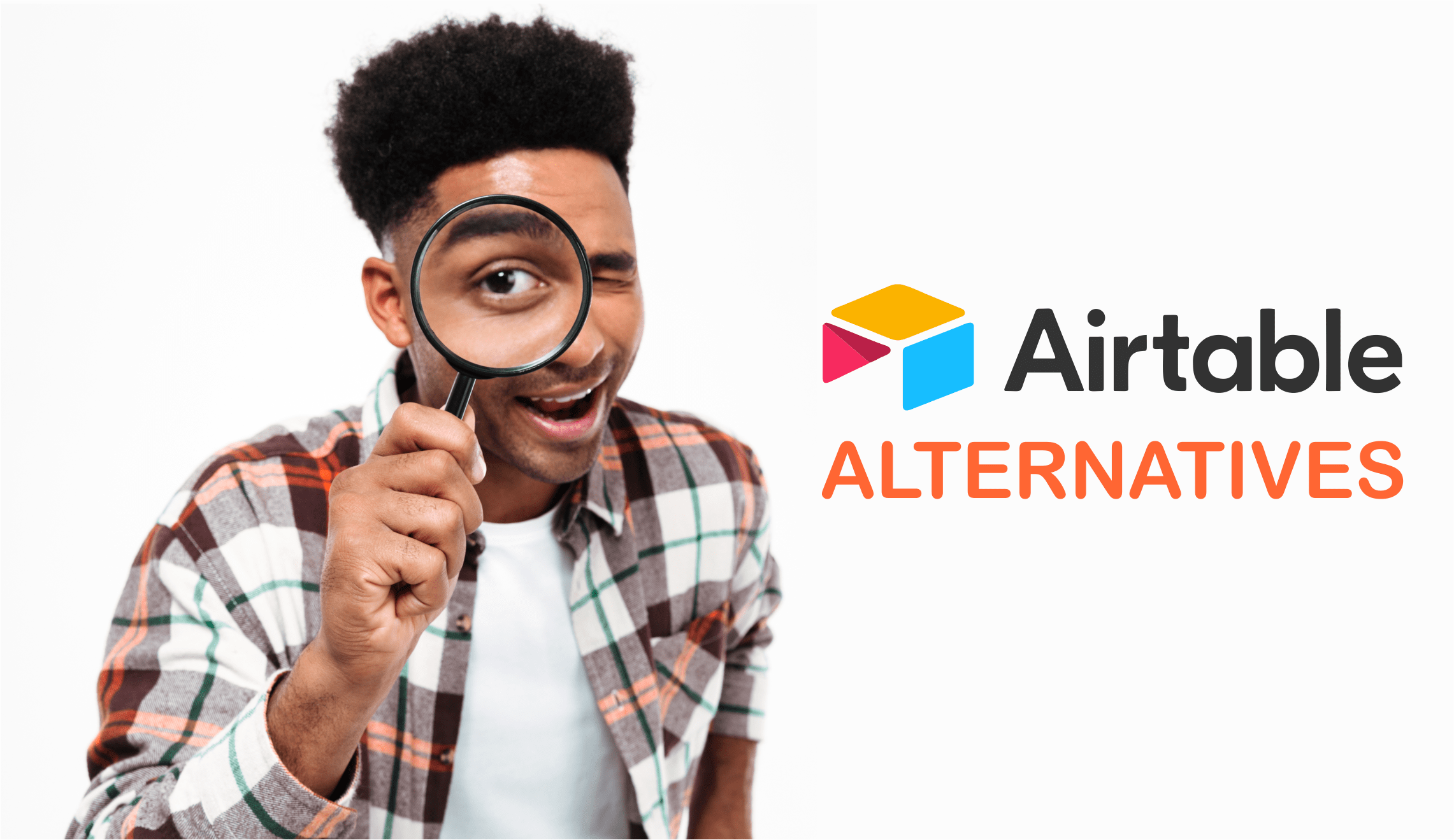 Optimize your Project Plan with the Right Tool
An automated, customizable project planning tool can help you in many ways.  It can enhance your team's productivity, make it easier for you to collaborate with your team, customize your project plan based on your business needs, and organize the timelines of your project.
Stackby offers an all-in-one, cloud-based project management platform that helps you achieve all the above-mentioned goals. So why use spreadsheets or paper-based project management tools when you can automate your project planning? Sign up with Stackby for free and create your project plan in minutes.