Decode your Marketing Analytics Data with Stackby
Marketing analytics is the heart of every online business. Know how you can automate your marketing planning and analytics with Stackby.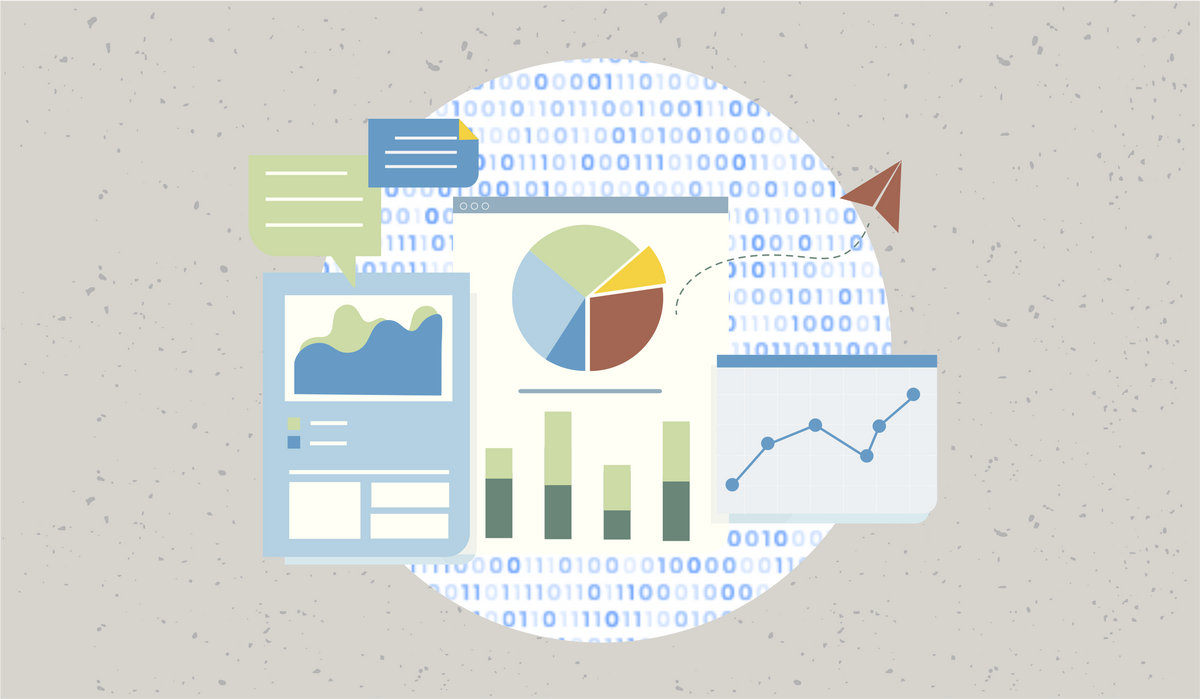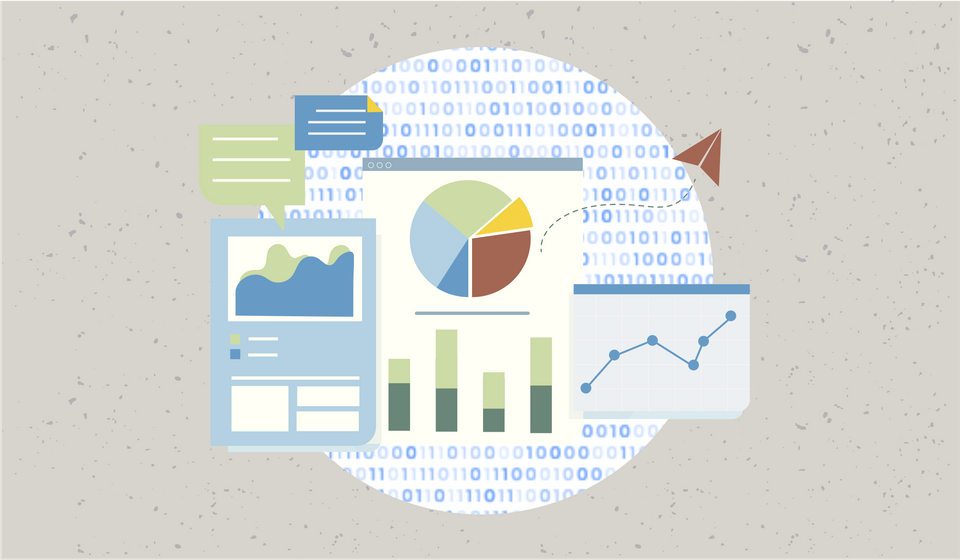 Data-driven marketing is gaining huge momentum these days. 64 percent of marketing leaders report that data-driven strategies are vital in today's economy while 40 percent of organizations aim to increase data-driven marketing budgets. Every online business, whether large or small, needs marketing analytics to discover new areas of development, uncover unknown markets and find new audiences.
But how can a business put together its marketing data analytics and make the most use of it? Stackby brings an easy solution for marketers by introducing easy, fully-automated marketing planning and analytics tools. In this post, we are not only sharing why marketing analytics is important for every business but we are also providing 5 ready-to-use marketing analytics templates that will help you decode data in no time.
What is Marketing Analytics?
Marketing in the digital age is a data-driven process. Two out of three marketers consider data-based decisions to be more effective than gut instincts in digital marketing. Arriving on these data decisions depends upon what we call Marketing Analytics. It is nothing but a set of technologies that transform the raw marketing data such as KPIs and business metrics into useful marketing insights.
In other words, marketing analytics enables marketers to understand what is successful in driving conversions, increasing brand awareness, and achieving a higher ROI (Return on Investment). Stackby offers automated marketing tracker tools to plan, manage and track all your marketing campaigns and experiments in a single place including marketing analysis.
Problems Right Marketing Analytics Can Solve
Marketing data analytics is the key to effective marketing results. It is seen that customers have become quite selective in choosing a brand to engage with. So, if brands want to catch the attention of the right audience, they need marketing analytics. This way they can serve the right customers, at the right time, on the right channel. Let us see which other problems can be solved using marketing analytics:
1. Only reporting without context
Are you reporting the right marketing KPIs? It is quite obvious that marketers often put the primary marketing metrics into consideration while analyzing their success rate. However, with marketing analytics software, they can focus on the goals that are actually important for your business.
2. Unifying data from multiple sources
Most marketers find it difficult to collect and combine data from various resources and create a unified report. With digital marketing analytics, they can track data from various channels automatically and generate reports quickly. This way they can spend most of their time acting on the insights rather than collecting them.
Read more: API Automation
3. No clarity on impact and revenue outcomes
Do you know how your ROI is actually affecting your business? Marketers often generate reports on ROI and profit their business gained but their decision-making is often not based on those reports. Digital marketing analytics provides powerful insights that bring clarity on how a business can achieve revenue outcomes.
4. Can't tie goals to individual metrics
Nor every marketing KPI can alone determine the success of your marketing strategy. Neither you can tie an individual KPI to a goal. The success of a marketing campaign is determined by the combined efforts of different KPIs. With marketing analytics, you can determine how your campaigns influence the journey of customers at every stage and help you reach your goals.
Planning your Marketing Analytics Program
Now that we have discussed how important a marketing analytics program is for marketers, it is time to create one. Stackby lets you streamline your marketing analytics program by allowing you to plan your campaigns, collaborate on your projects and bring all your important marketing KPIs in one place. Here is how you can plan your marketing analytics program in 4 simple steps with Stackby.
#1 Build a workflow
It does not make any sense if you are not monitoring whether your marketing campaign is helping you achieve your goals. The first step is to start creating a workflow for your marketing analytics program. It involves a few important things like identifying the crucial KPIs, comparing the real-time data with your goals, comparing previous data sets and identifying gaps, recommending what your next steps should be, and so on.

Stackby provides you with a platform where you can bring in all your current and previous marketing data and track the important metrics in one place. You can start by importing Google spreadsheets or Excel files to Stackby in just a few clicks. Stackby provides 25+ column types that will help you customize and visualize your data based on your requirements.

#2 Connect your database to respective connectors
With Stackby, you can say goodbye to manually updating spreadsheets. Stackby allows you to connect columns with 50+ third-party APIs such as Facebook, YouTube, MailChimp, Google, etc., and update your tables automatically. Just link your  columns to the required API and import data automatically from one of the pre-built API functions. A big advantage here is that you can do all of this without needing to write any single line of code which makes the process much easier and smooth.
Here's a short video that explains how to connect a column to an API step by step:
#3 Unify your data in a single place
Once you have connected your Stack columns to the required applications, it is time to bring in all the required digital marketing KPIs in one place. Stackby lets you do that with an in-built JSON data explorer. This data explorer helps you bring data automatically to your Stack. Just refresh your cells at any time and you will get the real-time data in your Stack. You can choose which metrics to include based on your marketing goals. You can connect to multiple such services in a single stack. For example, you can bring data from Google Analytics and Google Search Console in a single table to put your workflow in context.
#4 Create automated reporting tools
You are now at the final step of creating your digital marketing analytics program. You now have all your important marketing KPIs in one place. You have real-time access to the analytics data. You can set up a time-triggered data update and get real-time data on your Stack periodically.
5 Marketing Analytics Templates You Can Use Right Away
Are you wondering how to execute this marketing analytics plan on Stackby? Don't worry, we have got you covered here as well. Stackby offers some important pre-built templates that can help you get started with marketing analytics right away. Let us take a look.
1. Google Adwords Reporting Template
Stackby's Google Adwords Reporting Template helps you track all your Google ads campaigns and their corresponding metrics. It allows you to import data directly from Google Adwords and update it automatically as and when required.
Here are some distinguishing features of this template that will help you in digital marketing analytics:
Our Google Ads reporting template comes with an Adword API which will help you integrate Google Ads campaigns to your Stack.
You can easily track each ad using its View ID.
You can track all important Google Ads metrics like CPC: Cost per Click, CTR: Click-Through Rate, CPM: cost-per-thousand-impressions, RPC: Revenue-per-click, Ad Cost, Impressions, Ad Clicks, Cost per conversion, and so on.
2. Facebook Ad Campaigns Reporting Template
Facebook is one of the most popular social media networks these days and we are sure that it must be on your marketing analytics program. Our Facebook Ad Campaigns reporting template is created to help you manage all the little details of your Facebook ads campaigns and track the right KPIs in one place.
Here are some distinguishing features of Stackby's pre-built Facebook Ads reporting template for marketing analytics:
This template allows you to manage your Facebook Campaigns, Adsets, and Ads in a single place.
You can track the due dates, statuses, and categories of your campaigns.
You can even add all your assets (graphics, videos, images, etc.) used in your individual ads.
With this template, you can auto-track some important metrics like CPM, Number of Impressions, CPC, Spendings, Number of Clicks, and so on by your Campaigns, Adsets, or individual ads.
You can also summarise all your efforts by bringing in all your Facebook ad account statistics.
3. Marketing KPI Tracker Template
Let us introduce you to our next template that is extremely useful for marketing analytics. It is the Marketing KPI Tracker template. You can find this template in Stackby One, a community where Stackby users can share their own templates with the world.
Let us take a look at some distinguishing features of this template.
The marketing KPI Tracker template allows you to track all the 10 most important marketing KPIs in one place.
This template comes with a hybrid KPI tracker that enables you to integrate data from Google Analytics and Google Search Console, in a single place.
With Google Search Console API you can track important metrics like SEO impressions, SEO Percent CTR, SEO Keyword Positions, SEO Clicks, etc.
With the Google Analytics API, you can track metrics like the Number of New Users, Total Number of Users, the Number of Hits, Bounce Rate, Goal Conversion Rate, and Revenue.
You can run your experiments and track your most important Marketing KPIs automatically.
4. YouTube Video Production Tracking Template
If you are a content creator, YouTuber, or brand, using YouTube to market your product or services and reach the required audience, you must consider our YouTube Channel Analytics template. You can easily analyze the performance of your channel using this template and make necessary changes in your video content strategy.
Here's why you must use this template to monitor your YouTube videos performance:
Here you can track the performance of all your YouTube channels & videos together.
You can easily connect this template with YouTube Analytics API and import all the relevant metrics to your tables.
You can store all the video scripts and their duration.
You can monitor the video status (Editing, Live, Script Creation, etc) and the platform where it is published.
You can record the video analytics such as Budget, Spendings, Budget left, and Duration along with Total Comments, Total Dislikes, and Total Likes.
You can also record the view analytics for your channel such as the Number of Minutes Watched, the Average View Duration, the Number of Videos added and removed from Playlists, etc.
5. LinkedIn Ads Tracker Template
Are you tracking your LinkedIn Ads campaigns the right way? Use our LinkedIn Ads Tracker template and make sure that your ad spending is paying off. LinkedIn has gradually emerged as an important platform for B2B marketing and can tremendously improve the ranking of your brand and its online visibility.
Here are some effective ways of tracking your LinkedIn ads using our LinkedIn Ads Tracker template:
You can track all your LinkedIn campaigns in one place with this template.
This template helps you track important ad campaign metrics like Impressions, Landing Page Clicks, Number of Shares, etc.
You can also track important campaign details like Name of the Campaign, Country of the Campaign, Pricing Strategy, Budget, Status, etc.
3 Benefits of Successful Marketing Analytics Program
A successful marketing analytics program implies better marketing efforts and outreach. If you are still wondering whether you need a marketing analytics program, here are three important benefits to consider.
1. Save time and money by increasing efficiency
With Stackby, you can plan and create a marketing analytics program for all your channels in one place. This not only simplifies the process but also makes reporting much easier. Automating the marketing analytics process also saves your time and effort. Now you can find time to focus on important tasks and decision-making rather than filling up spreadsheets, manually.
2. Put things in a context concerning your initiatives
You are doing your best to create a marketing strategy. But all that work goes in vain if you are unable to analyze what worked and what did not. Stackby lets you manage an end-to-end marketing analysis program that will help you align your goals and your strategies. You can track every relevant KPI based on your business objectives and put it in context.
3. Work with your entire marketing team to crush goals
No more time wastage on delegating tasks, sharing spreadsheets, and reporting to each other about your progress. Your team can collaborate on the marketing analytics project in real-time with Stackby. You can notify each other, add comments, set reminders, and even share or embed your Stacks in your blog, webpage, or even in another app that you use. Stackby also offers advanced permissions where you can share any stack or a view with your team, clients, or anyone concerned.
Deploy The Right Marketing Analytics Tools
Track which of your marketing campaigns is underperforming and get one step closer to your business goals with marketing data analytics. Stackby is here to make your workflows easier to handle and enhance the productivity of your whole marketing & data team. Sign up with Stackby for free and start using our marketing analytics templates instantly.