Connect Stackby to 2000+ Apps and Websites
Announcing Zapier integration. Connect to over 2000+ apps and automate your work, your way. Possibilities are endless.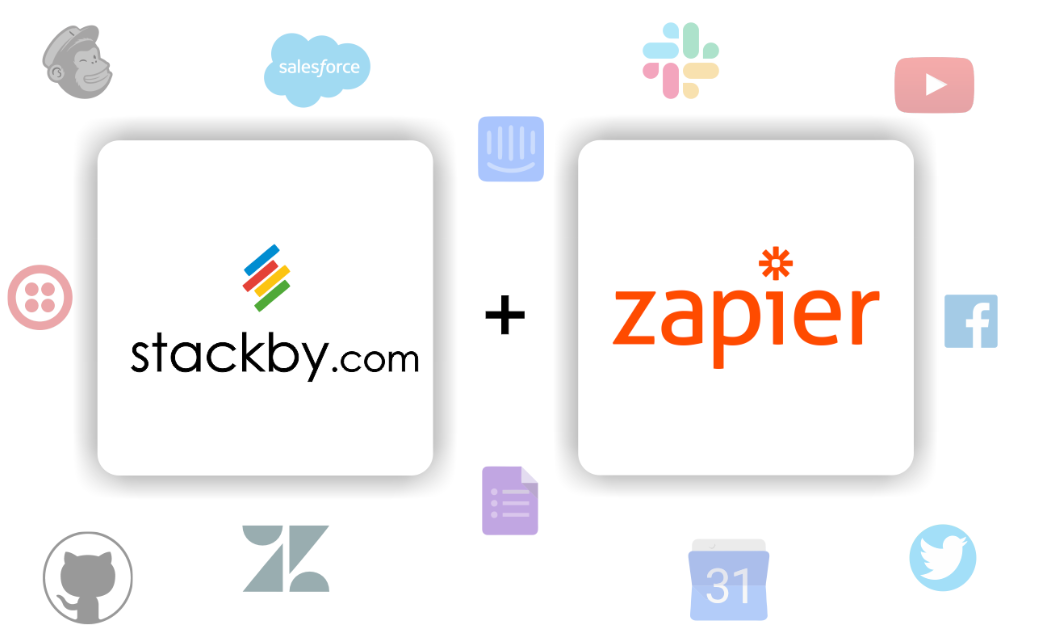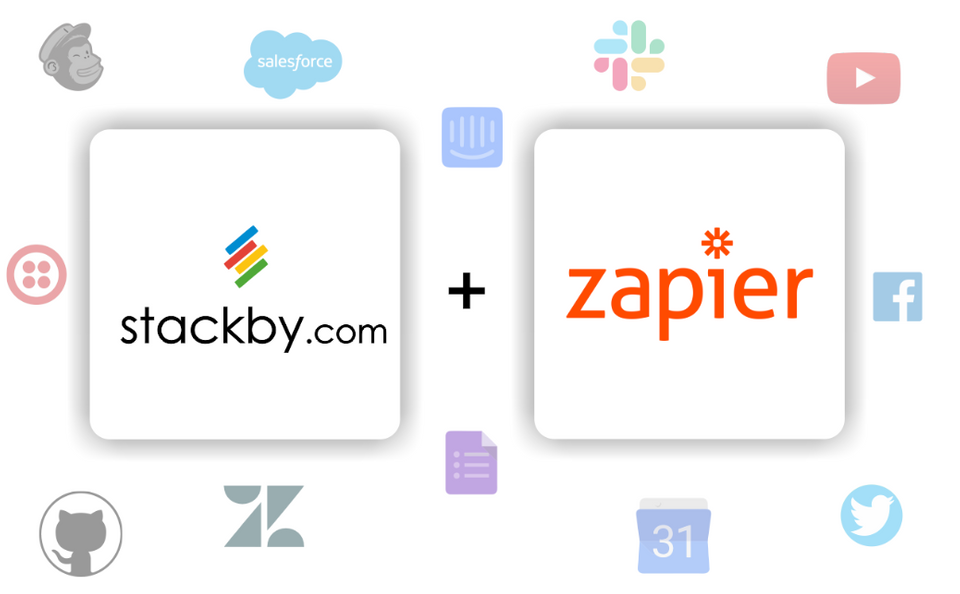 All of us have been waiting for this.

We're super excited to announce our Zapier Integration. Now you can connect more than 2000+ apps with Stackby and Zapier.

Stackby already has many native integrations  in our integration marketplace with popular services you love to pull in information directly within the columns, and now through Zapier you can automatically move information across different apps and Stackby.
The sky is the limit and possibilities are endless to pull information from other services, push Stackby updates or get notified on important alerts.
We stand true to our goal, to empower normal business users create powerful tools, to improve their life and work.
How to get started on Zapier?
A primer on how Zapier works -
Zaps:
You start off making a Zap in Zapier. It is an automated workflow that connects your apps and services. It is the prelude to a trigger and one or more actions in Zapier. You also need to turn on your Zap (after setting the trigger and the action) so that it will automatically run the action steps every time the trigger event occurs in the respective app.
Triggers
It is the next step after "making a Zap."A trigger is the starting point and keeps a look out for updates. When you want to carry data from Stackby to a different tool via Zapier integration, you use  "New row" and "New row in a view" as triggers. Similarly, if you want to bring data from other tools to Stackby, you need to choose from the available triggers of those tools.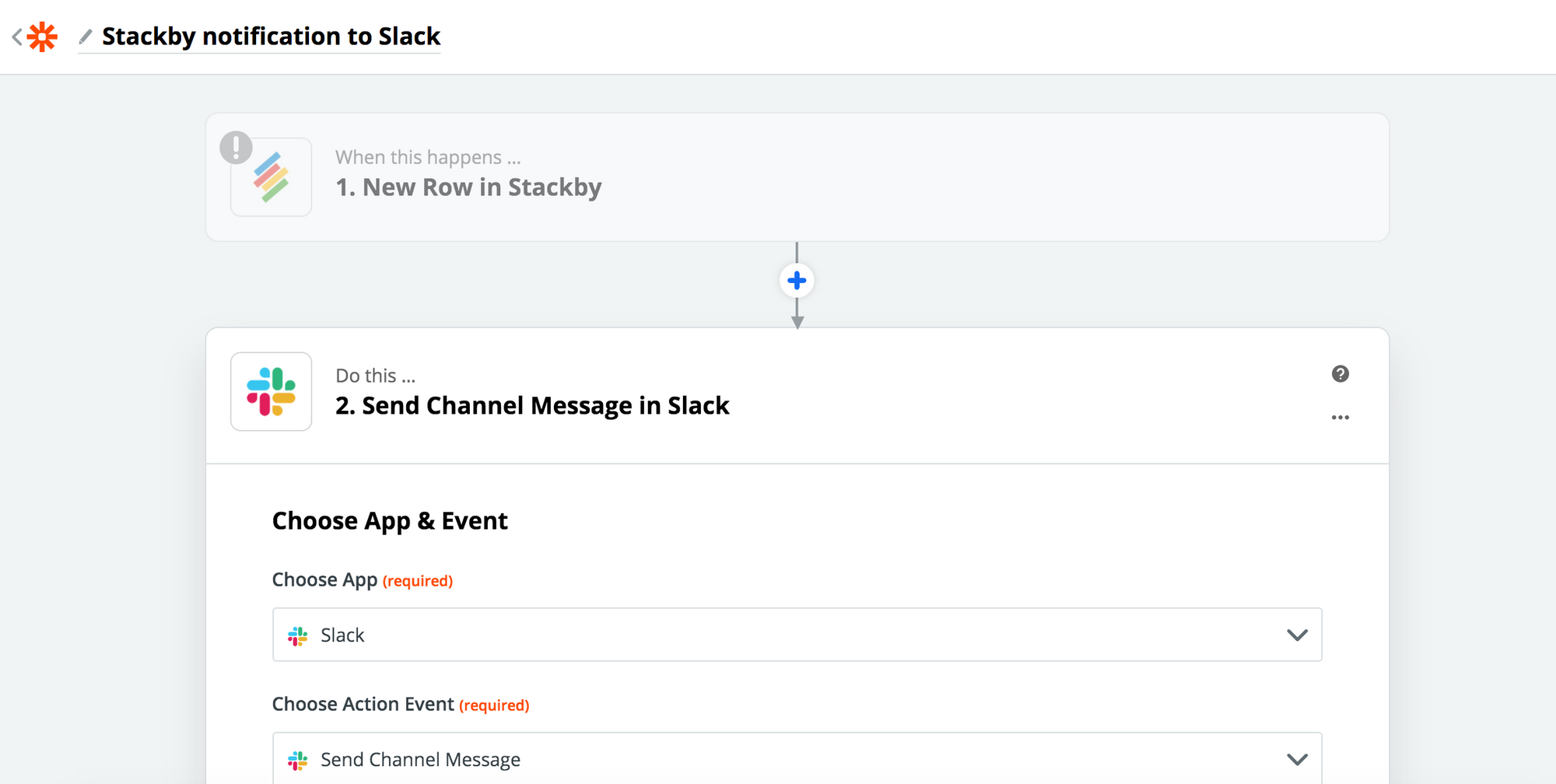 Actions
Now that you have set the trigger, it will keep a lookout for new or updated data. that is what Actions is all about. It is an event a Zap performs after it is triggered. As soon as the new data appears or whenever data is updated, it will trigger the action like "Create a new row" or "Update row".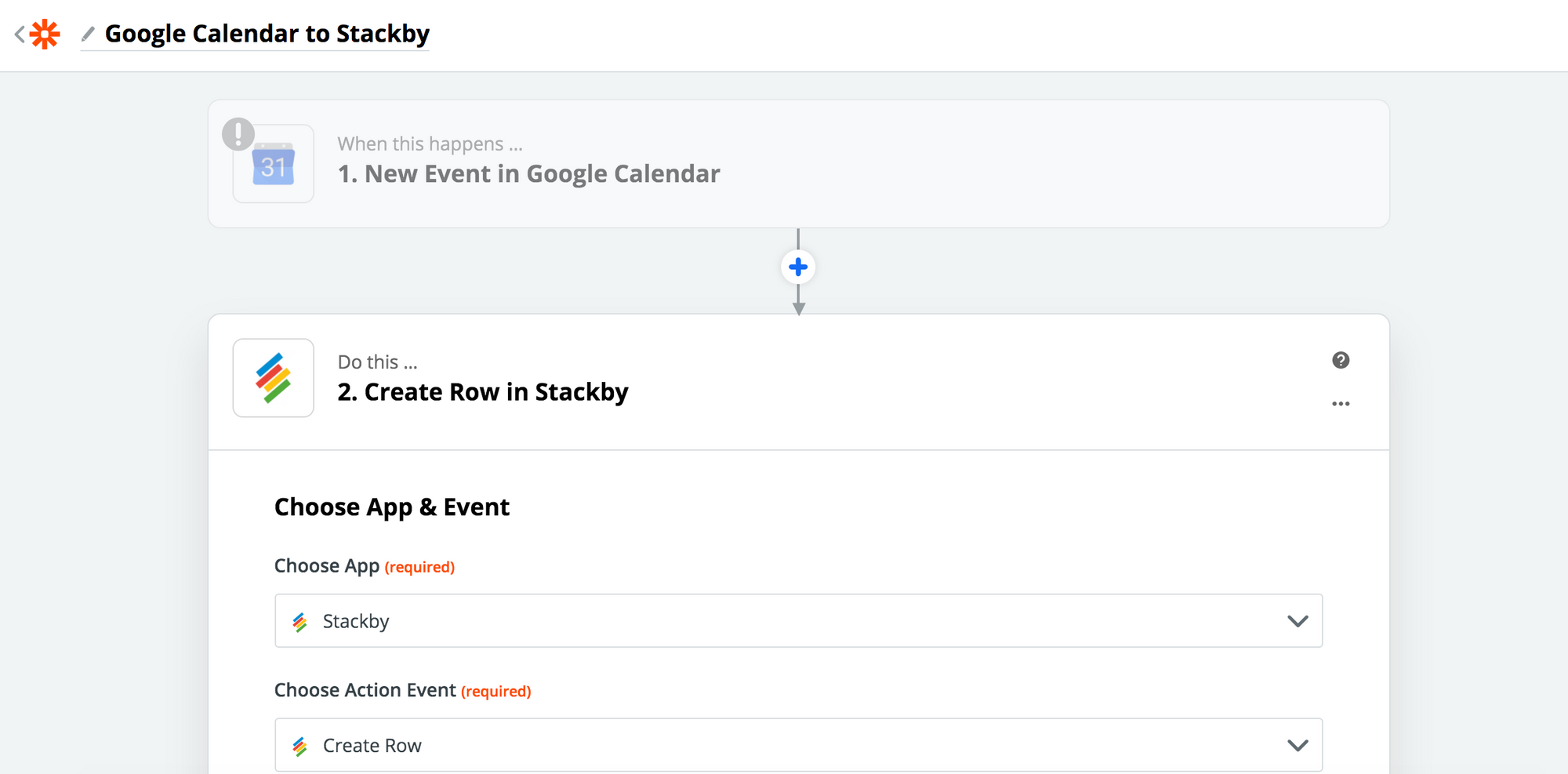 Searches
There is more to the actions. You can set the action to search for a particular type of data in the apps and update that whenever there is a trigger for that particular action item. You will also have the "option" of creating a new row if that particular action item is not present in the data. All you need to do is to check off the check box against creating a new row.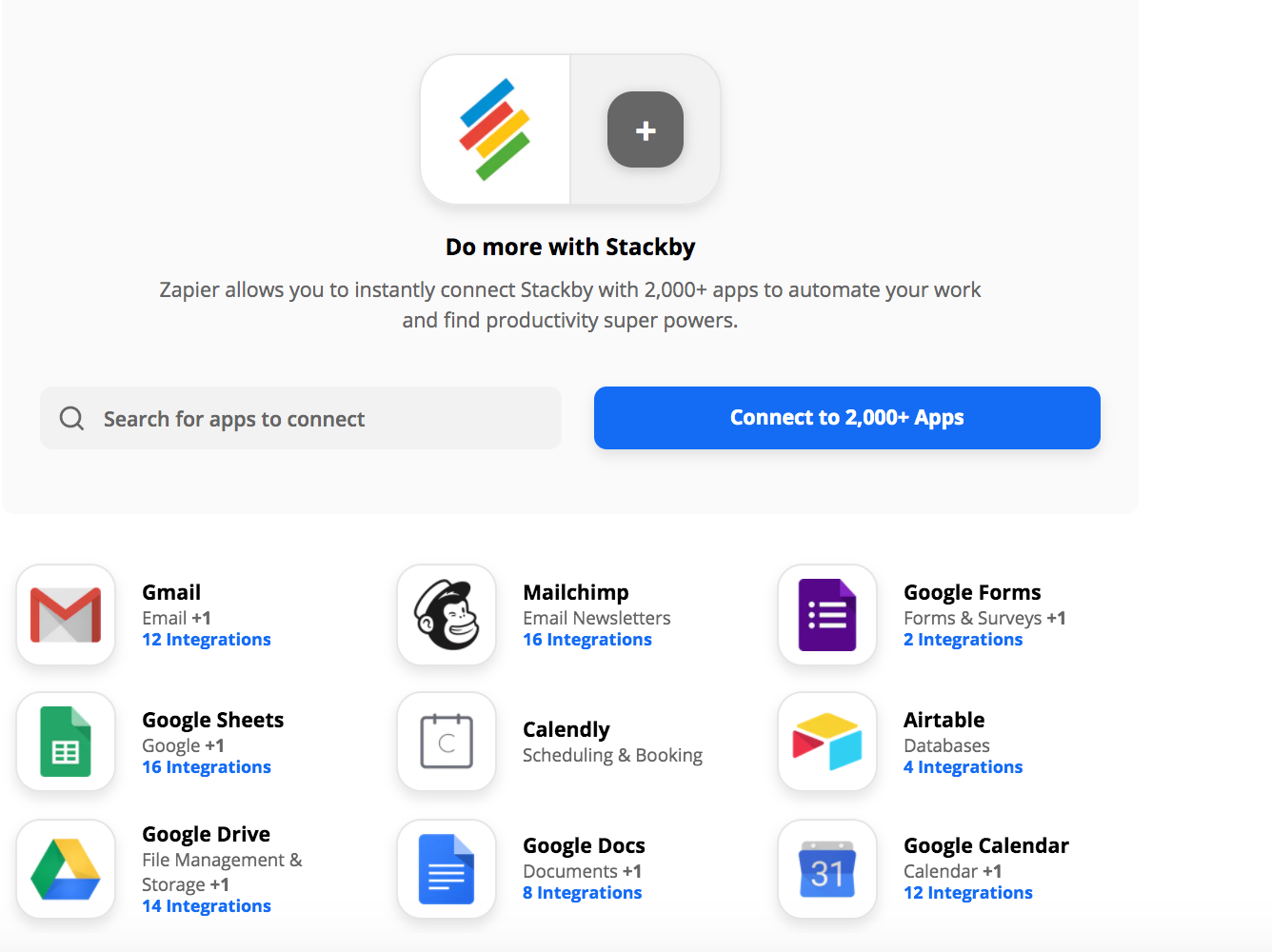 Here are some of our favorite zap templates (integrations):
We also keep on adding native integrations so if there is anything that you would like to see integrated with Stackby, feel free to drop us a note.
We can't wait to see what you automate.