The Ultimate Guide to Work Management Software for 2022
What is a work management software? How to use a work management software? What are the top work management software available for 2022? Find all your answers here.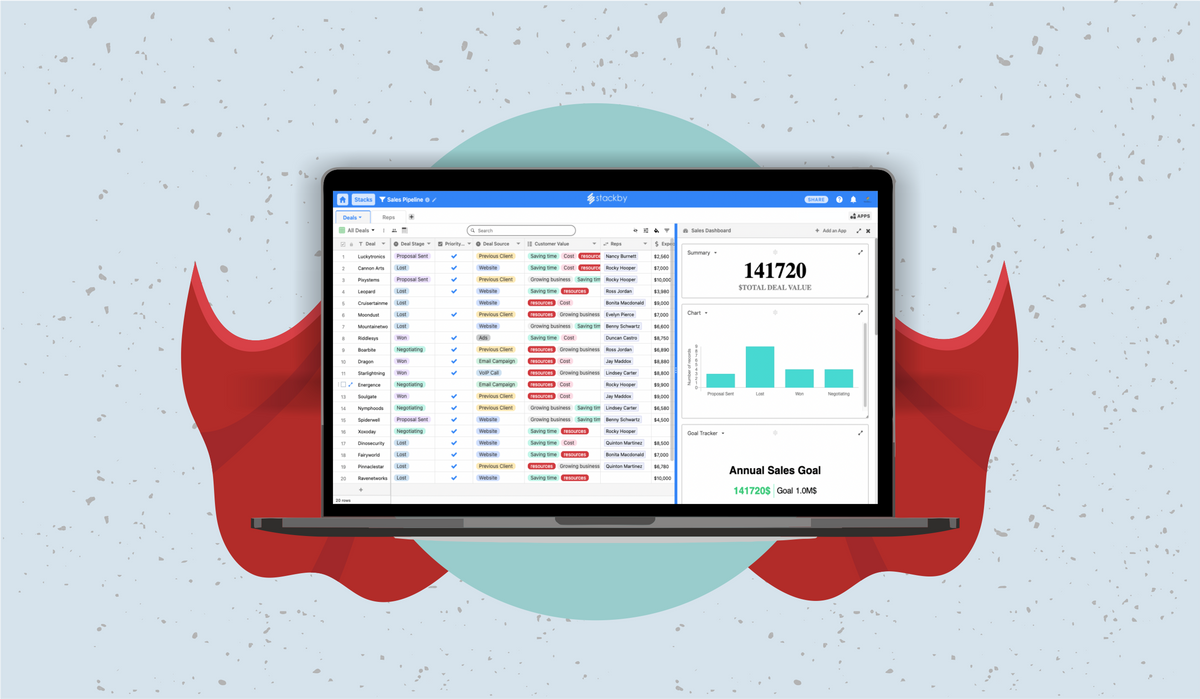 The life of project managers is not that simple. Most of us think that a project manager has to build project plans and forecast how a project will be executed by scheduling different tasks, organizing resources, and maintaining a budget. But has anyone considered how they manage the non-project activities? This is where work management comes in. In this blog, we are sharing the ins and outs of work management along with the top 10 work management software for 2022!
What is Work Management Software?
A work management software is a tool that helps project managers, product managers, business owners, entrepreneurs, and business teams plan, organize and review project-related and non-project activities, all in one place. The main goals of work management are:
To increase the productivity of the business process
Ensure better scheduling of the project tasks
Manage resources effectively
Meet the expectations of the stakeholders
Work management practices may be unique for every business. For example, an advertising firm would focus upon video production management and marketing campaign tracking while an ed-tech company would focus on student tracking, class resources, assignment tracking, course scheduling, etc.

Features of Work Management Software
Work management software takes care of all the needs of your business. From tracking assets to managing the employees, every workflow can be set up in work management software. Let us further look at some of the main features of work management software.
1. Centralized Data management & Communication: A work management software ensures that your whole team can collaborate in one place. You can leave comments, share data, and receive notifications from the collaborators in real-time. All the data regarding the project-related and non-project-related activities can be stored in one place. This means the whole team can stay updated about the workflow process without having to juggle between different data management platforms.
2. Time Management: Do you often face delays in your workflows, miss follow-ups, or send messages? With proper work management, you can track everything and follow every deadline. You can also create timesheets, track the working hours of your team, and ensure everything is going as planned.
3. Resource Management: Are your team members feeling burned out? Are your team members underperforming? Identify everything in a detailed manner and ensure that the work is distributed uniformly.
4. File Management: A workflow management software helps you to store all your assets in one place. From images to documents, you can keep a track of all your assets related to different projects or internal business workflows easily.
5. Visualization: Work management software makes it easier for you to visualize your workflows. From Kanban Views to Calendars, Gallery Views, or Forms, everything is available to ensure that you can visualize data based on your requirements and get in-depth analysis.
6. Real-Time Reporting: Another interesting feature of workflow management software is to enable the users to generate real-time reports & dashboards. This way one can stay updated with the current situation of projects and also inform the clients and other stakeholders instantly about it.
7. Integration With Other Tools: A great work management tool enables the users to connect with third-party applications and bring data in one place for better visualization, management, and reporting. This not only saves time but enhances the productivity of the team.
Benefits of Work Management Software

We know that if you have read it until now, you might have understood the advantages of using work management software. But we want you to read every merit of such software one by one so that you are more convinced to start using work management tools right away. So, let's begin.

1. You can manage everything in one platform
An obvious benefit of using a work management tool is that it eliminates the need of using five different applications for managing your workflows. It combines multiple tools that help you organize, manage, visualize, and automate your workflows.
2. You can track your work continuously
There are days when we work all day long but at the end of the day, we cannot summarize what we did all day. A work management system tracks our every step and helps us manage our tasks. This is not only useful for individual employees but the whole team.
3. You get more time on your hands
When work management includes automatic data collection, reporting, and visualization, user productivity increases. You no more have to manually update spreadsheets or convert data from one format to another to generate reports. This way you can find time for more important things rather than just planning and organization.
4. You can segment data and visualize it easily
Since visualization is often one of the essential features of a work management software, it becomes easier for the users to segment and visualize data. This makes activities like project management, workflow management, and task management much easier.
5. You can collaborate effortlessly with your team
You can send notifications, set reminders, and invite your teammates to work on your project. People working on the same project can collaborate without making any effort to reach out to their teammates at different platforms. No more sending screenshots of issues you are facing when you can simply add a comment then and there.
Work Management vs Project Management

Many people get confused between work management and project management since the tasks in both of these sound the same. However, there is a huge difference between the two. The following table will make it easier for you to understand these differences.
Project Management
Work Management
Definition
Process of planning,
organizing, executing,
tracking different business
projects.
Process of planning,
organizing, executing,
and tracking the different
business workflows.
Example
Can help you keep
track of activities
related to a project
like content creation,
content publishing, editing,
graphics, etc.
Helps you manage
product marketing, campaign
management, human resource
management, asset tracking,
and other related business tasks
Goals
Every project has
different goals, so a
project management tool
will be built accordingly.
A work management tool
has a common goal
that is to enhance the
productivity of the employees,
centralize all data
and ensure smooth workflows.
Visualization
A project management tool
lets you visualize
the whole project.
A work management tool
lets you visualize the
complete working of your
organization like how many
projects are running,
which team is working
on which project, and so on.
Type of Activities
A project management tool
lets you manage
activities related
to a project only.
A work management tool
lets you manage the project and
non-project activities.
Top 10 Work Management Software in 2022
Stackby is a work management software that lets you combine spreadsheets, databases, and no-code automation in one place. The main features of this platform include:
Data organization: You can import data directly from Google Sheets, Microsoft Excel, or even CSV files and organize your data in one place.
25+ Column Types: It includes basic column types like text, date, time, multiple options, checklists along with advanced column types like ratings, bar code, progress bar, collaborators, formulas, lookup, etc.
API Connectors: You can integrate third-party applications like Facebook analytics, Google Analytics, YouTube, Hunter, etc, and bring data automatically to your tables.
Automations: It includes a built-in JSON data explorer that helps you select data from the API that you want to track. You can also set time-triggered automation.
Filters and sort: You can create different views using different filters, sort data, add conditional formatting, show or hide columns as per your requirements.
Comments on rows: Users can comment on individual rows and collaborate.
@ Mentions: You can mention your team members while chatting using '@'.
Sharing: You can share Stacks and Views with your team members or embed them in your blog or website.
Revision History: It automatically records all the activity history on each row, so you are always in the loop if anything changes.
Advanced Permissions: You can set up different permissions on Workspaces, Stacks, and Views. For instance, you can password-protect a view or share a view with a particular email domain only.
200+ Pre-built templates: To help you get started, Stackby provides pre-built templates for managing different workflows, for example, project management templates, sales templates, marketing templates, and automation enabled Stacks.
Pricing
You can start with Stackby for Free and explore many of its key features. Stackby further provides different pricing options ranging from $5 per month to $18 per month, per user. Businesses can also buy an enterprise plan based on their requirements. Also, Stackby is currently offering a limited-time offer where you can get an annual deal at a fixed renewal price forever!
Here's what Stackby users have to say about their work management with Stackby:
Asana is a workflow management software that helps you manage your team projects and tasks by mapping out each step in real-time. Teams can collaborate and communicate in one place, streamline work requests, and visualize the big picture. The main features of this platform include the following:
Timeline: You can build Gantt charts in minutes using Asana.
Reporting: It provides real-time reports to track your progress.
Goal setting: It helps you set goals and track all the progress in one place.
Automation: It helps you speed up your routine, monotonous tasks and streamline your processes.
Calendar: You can use a shared calendar and view your team's work in one place.
Boards: It provides Kanban boards where you can see and track your work.
Workload: You can check how much workload every team member has.
Subtasks: You can create subtasks by breaking a task into smaller parts to complete an overall task.
Admin controls: Ensure that everyone has access to the right information.
Communication: You can connect with your team using task comments, status, messaging, project communications, and team communications.
Pricing
The basic version is Asana is available for free here you can manage tasks and personal to-dos. The premium version costs US$10.99 per user, per month where you can track team projects. The business version costs US$24.99 per user, per month which includes all the features. The enterprise version is for organizations that need additional support, security, and control.
Trello is another work management software that helps teams collaborate on projects and organize their workflows. From day-to-day tasks to milestones, teams can work together on this platform and get things done as per schedule. The main features of this platform include:
Views: It includes Board, Timeline, Table, Calendar, Dashboard, and Map views that help teams visualize a project in different ways.
Dashboard: It provides a bird-eye view of the project in a dashboard that includes metrics like due dates and assigned cards.
Rules: You can add rules to your boards to ensure that everything goes as planned.
Buttons: Card buttons appear at the back of every card and board buttons are in the top right corner of every board to perform a series of actions in just one click.
Integrations: You can integrate your boards with apps like Slack and email to send messages automatically.
External share: You can share cards, lists, and attachments with external clients, contractors, and stakeholders.
File manager: It lets you store all the documents related to your boards in one place.
Document merge: You can create documents from Trello cards.
Annual Report: It lets you know what happened in Trello in a year.
Voting: People can vote on cards so that one can set priority tasks based on the team's decision.
Pricing
Individuals and teams can join Trello for free and use the basic cards features and all powerups without any issue. The Standard plan costs $5USD per user per month. The Premium plan costs USD 10 per user per month and the Enterprise plan costs $17.50 per user, per month.
A work management software that lets users track and coordinate projects using folders, projects, and tasks, Wrike is another tool that attracts people's attention. The main features of this tool include:
Customization: You can customize Wrike based on your business requirements.
Collaboration: You can share files and reports instantly with your team.
Gantt charts: It allows users to create dependencies using drag and drop features.
Kanban boards: It includes Kanban boards that help teams visualize the everyday progress.
Templates: It includes pre-built templates that help users start right away with the team.
Forms: You can create custom request forms to gather details automatically.
Visual proofing: It ensures that feedback does not get lost by tagging people.
Time tracking: It provides intuitive time tracking manually or with a timer to focus on billable hours.
Dashboards: You can use dashboards to check a detailed overview of workloads, pin important to-dos, follow important tasks, etc.
Automation: You can automate your workflow by integrating with 400+ tools.
Pricing
There is a free version available for Wrike. Along with it, you get an array of plans. The Professional plan costs $9.80 per user, per month. The Business plan costs $24.80 per user, per month. It also includes an Enterprise version and a Pinnacle version with dynamic pricing.
Clickup is a productivity tool that allows users to plan, track, and manage any type of work. The main features of this tool include:
Overview: You can check everything in one go, search anything in the hierarchy to tasks using the overview feature.
Space, folder, list: You can organize everything into Spaces, group projects into Folders, break tasks into Lists.
Subtasks: You can add sub-tasks to a complex project, making it easier for you to complete it on time.
Automation: Use triggers and actions to create automation of your own.
Templates: Find use cases, views, tasks, checklists, and more in pre-defined templates.
Relationships: You can link tasks, documents, and integrations to access everything in one place.
Real-time reports: Check workload, goals, and milestones and generate real-time reports automatically.
Pricing
You can start with the Free version for personal use. A small team can take up the Unlimited plan for $5 per member, per month. The Business plan is for midsize teams at $9 per user, per month. Multiple teams can use the Business Plus plan for $19 per user, per month and large teams can use the Enterprise plan with dynamic pricing.
A platform built for freelancers to manage their business in one place, Plutio is another work management software appreciated by many. The main features of this tool include:
Dashboards and client portals: Include interactive charts, metrics, goals, and rich media to create interactive dashboards.
Tasks: organize and customize tasks the way you want using colored tags, start dates, due dates, comments, descriptions, task views, task boards, and more.
Time tracking: Manually log your time, create timesheets, and create invoices from timesheets to ensure productivity.
Project management: Organize the complete project in one place using project management options.
Invoices: Create invoices in a few clicks including multiple payment methods, payment schedule, subscriptions, discounts, tax, due dates, and more.
Proposals: Create interactive proposals using simple drag and drop features, add electronic signatures, track proposals, and more.
Contracts: Create and send legal documents without any hassle.
Client management: Build everlasting relationships with your clients by creating comprehensive profiles.
Inbox: Receive and send messages, create chat groups, auto-draft messages, and more.
Forms and Surveys: Collect information using forms and surveys that can be easily shared online or embedded.
Pricing
You can start a free trial of the tool but there eventually you need to pay to use it. The Solo plan costs $19 per month. The Studio plan costs $39per month. The Agency plan costs $99 per month and the Enterprise plan includes dynamic pricing based on your business requirements.
Remote teams can use Taskade to chat, organize, and get things done. It includes collaborative task lists, notes, and mind maps, in one unified workspace. Here are some of its important features:
Project management: Create, organize, and collaborate with your team on a project.
Chat: Communicate with your team on one platform.
Templates: You can create new templates or use the pre-defined templates to begin with Taskade.
Project view: It includes a list view, board view, action view, a mind map view, and org chart view to help you visualize a project better.
Tasks: Keep your team on track by adding tasks and sub-tasks. Set due dates or mark them done as per your pace.
Recurring tasks: Set tasks to repeat daily, weekly, monthly, or yearly to automate your workflow.
Tags: Create, edit, or filter project elements by creating tasks.
Crosslinking: Add links to projects using @mention and collaborate at a whole new level.
Export: You can export elements in Taskade as images, text, PDF, or Markdown.
Activity feed: Access all notifications of your team in one place to ensure you do not miss anything.
Pricing
Taskade comes with a Free version and includes two more plans as per your requirements. The unlimited plan costs $5 per member, per month while the organization plan costs $20 per member, per month.
A platform that is just like a virtual office, Bitrix24 is a collaboration platform that provides a complete suite of social collaboration, communication, and management tools for your business team. The main features of this tool include:
Chats: You and your team can discuss everything and even share files on chats.
Video conferencing: You can create conferences for up to 24 participants, talk without any time limit, record your calls, and change backgrounds.
Lead management: Its in-built CRM includes a built-in lead scoring tool to see which prospects your sales reps need to focus on and assign them automatically.
Invoices: You can send quotes (proposals) or invoices directly from the CRM. You can also integrate payment methods with Bitrix24.
Sales automation: You can add a sales automation rule and triggers to save time.
Task management: Monitor projects, save recurring tasks, and automate them.
Gantt & Kanban: visualize your projects using Kanban boards and printable Gantt charts.
Create websites: Its template-based website builder allows you to create beautiful websites, landing pages, and online stores.
Contact forms: You can create customizable contact, feedback, and callback request forms for your website.
Employee workload planning: Supervisors can define how much time an employee should spend on a task and then track the actual time spent completing them.
Pricing
A free version of Bitrix24 is available. The Basic Plan costs USD30 per month for 5 users. The Standard plan costs USD60 per month for 50 users and the Professional plan is for unlimited users at USD12 per month.
Take your office wherever you go with Zoho Workplace, a work management software. This tool centralizes your workspace, simplifies file storage, and streamlines team communication. Here are some of its main features:
Workplace apps: Zoho is a complete workspace that includes Office suite apps (Writer, Sheet, Show), Collaboration and Storage apps (WorkDrive, Meeting), Communications app (Mail, Mail Admin, Streams, Card Scanner, Connect, Cliq).
Central dashboard: Streamline everything in one place using a central dashboard, add or remove widgets, or create custom ones.
Real-time sync: Sync your chats, emails, and notifications in real-time in your dashboard.
Combined notifications: View all the notifications in one place, enable or disable notifications.
Integration: You can integrate all apps in your Workplace such as email, file management, chat, spreadsheet, word processor, presentation, and many more.
Built-in Bot: Taz is a built-in bot that notifies you of any file or event shared with you.
AI-powered search: Zia is the smart assistant at Zoho Workplace that pulls search results from across all Workplace apps to help you find what you need.
Online meetings: You can host meetings online, organize webinars, and collaborate with your team.
Pricing
The Standard Plan costs INR99 per user, per month while the Professional plan costs INR 399 per user, per month. The Mail Only plan starts from INR58.34 per user, per month. Zoho Workplace also offers a 15-day trial for the Professional plan.
Paymo is a work management tool that ensures no more unrealistic project estimates, improved planning process, and a clear picture of the team's utilization and productivity. Here are some of its main work management features:
Critical path: Paymo helps business teams find out the longest path of planned activities. It also finds out the earliest and latest each activity can start and finish.
Dependencies: You can create dependencies describing that one task is dependent on one or more tasks.
Task alerts: It notifies you regarding the completion of a task a few days before the due date.
Unscheduled work: You can find which tasks do not have a start date and end date and schedule them.
Resource chart: You can get a real-time view of the workload and availability of each resource.
Expense tracking: You can track the expense of a project.
Activity stream: This tool shows a stream of activities performed by all users recently.
Invoicing: You can create and share invoices with this platform and also receive payments through the payment gateway.
Integrations: You can connect with applications like Zapier, LambdaTest, PomoDone, JotForm, etc, and ensure complete work management.
Time tracking: You can track your work by using a built-in start-stop clock.
Pricing
If you are a small team looking for simple work management, you can use the free version of this tool. For growing teams and departments, they recommend a Small Office plan costing $9.95 per user, per month. The Business plan, designed for large teams costs $15.79 per user, per month.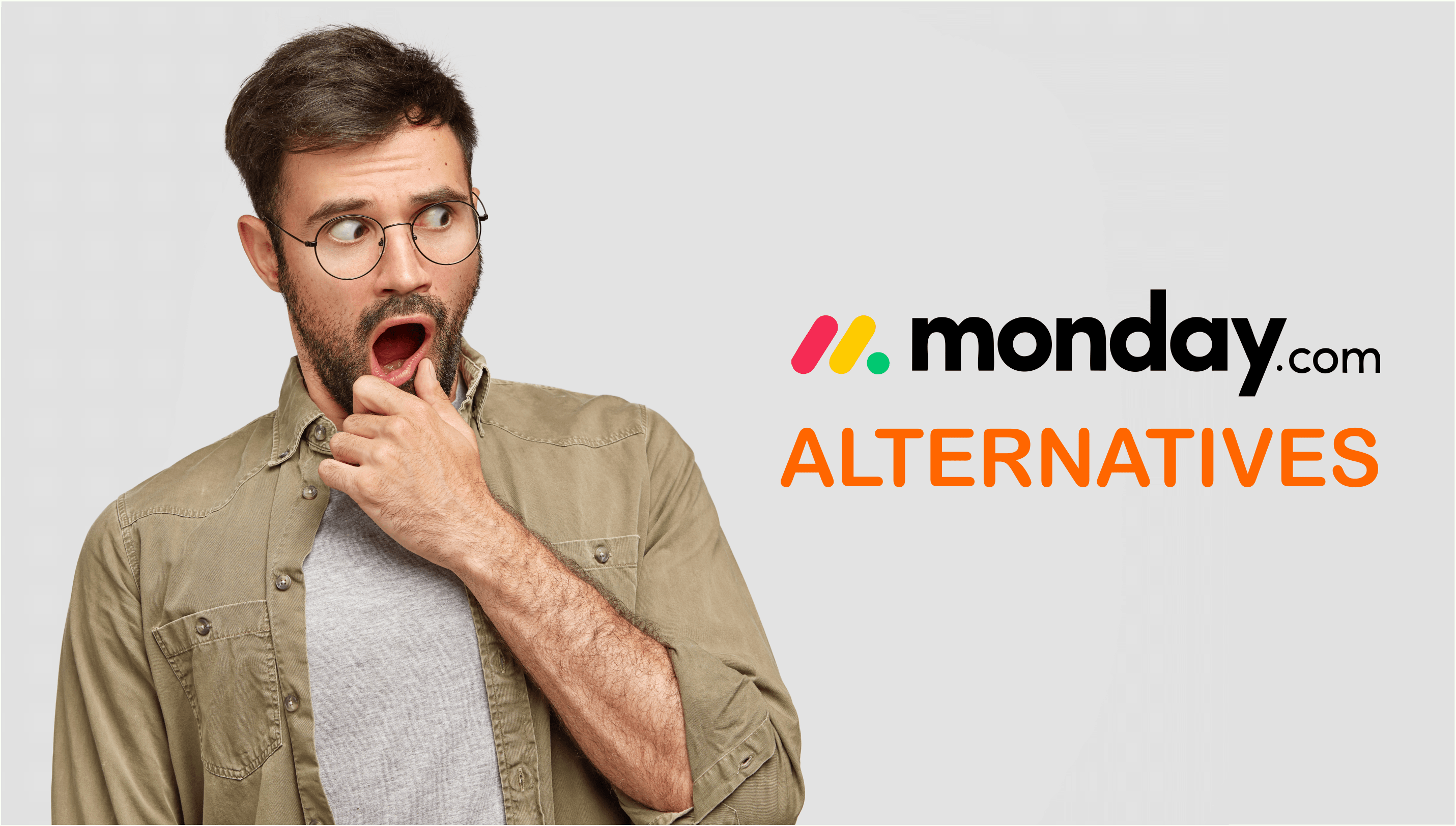 Adopting work management software for your business

Is work management right for your business? We say yes! Every business, whether large or small requires some sort of structure and discipline, especially in today's time when most of the team members are working remotely. A work management software ensures streamlined workflows for project-related and non-project-related tasks both, making it easier for business owners, managers, and individual team members to administer their tasks the best way.

Stackby offers an intensified experience in managing your workflows. It gives you the ease of spreadsheets and at the same time provides you with the functionality of a robust database. Sign in with Stackby for free and get started with your end-to-end work management for your business right away.