How to find the Right Marketing Plan Template [Guide + Free Templates]
Learn how to write a solid marketing plan, identify important elements and access free marketing plan templates that you can customize.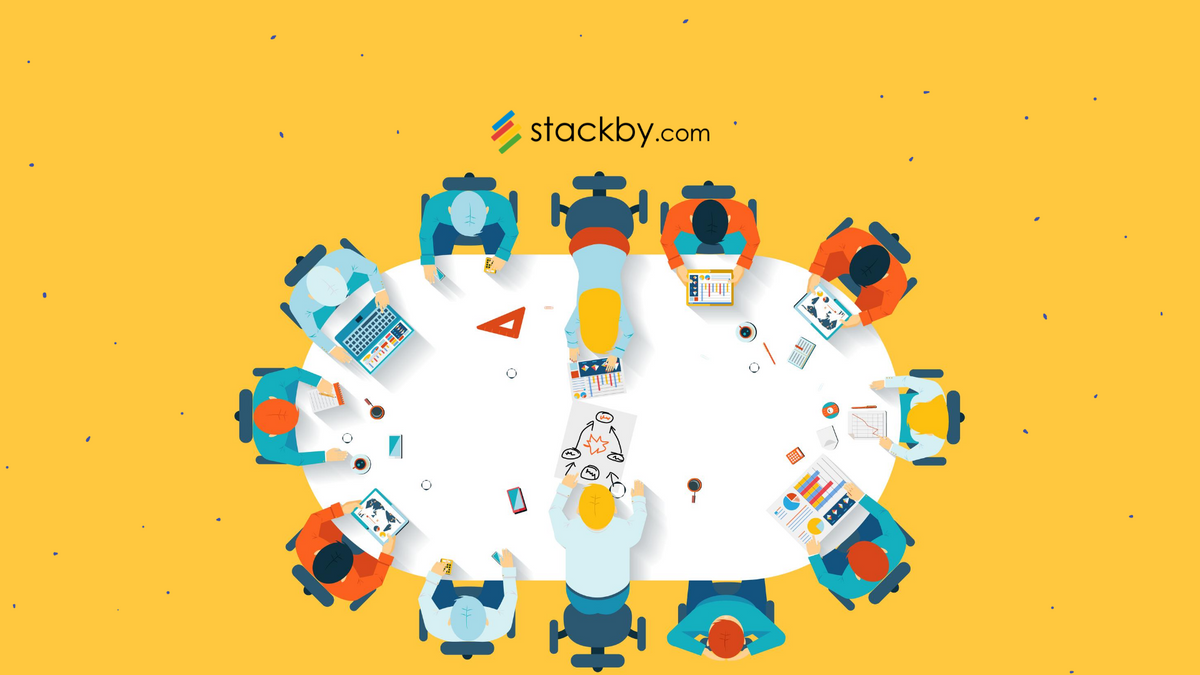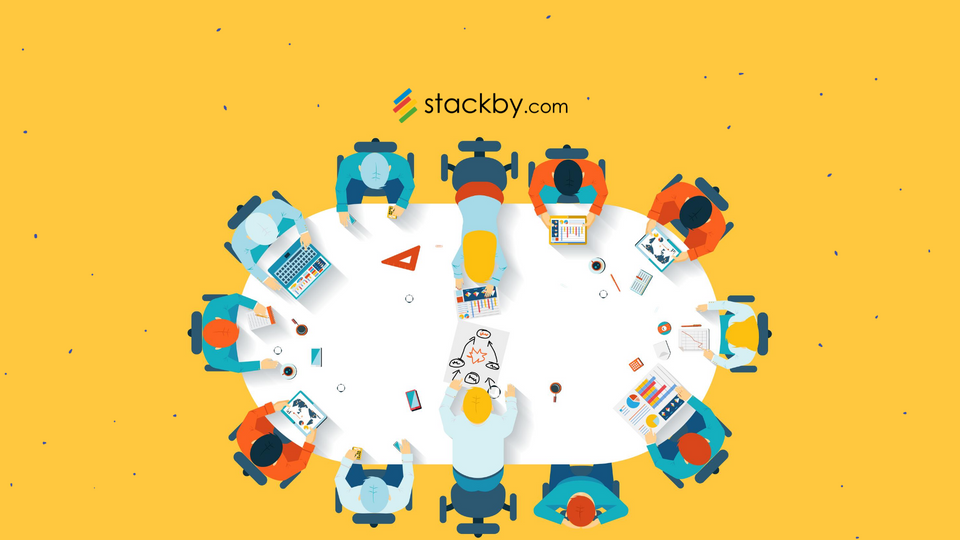 Why finding the right template important
To taste success in any endeavor, you need a plan. So it goes without saying that marketing campaigns need a solid plan behind them if you want your efforts to bear fruit. You and your team might have amazing, creative strategies, and the motivation and drive needed to put them in motion, but it all starts with a plan.
A marketing plan gives you direction, a timeline, and a sense of what needs to be happening at any point in time. With a marketing plan in place, you can rest assured that your time, efforts, and resources are being put to good use and that you're meeting expectations and goals.
If you're looking for a convenient starting point, marketing plan templates are incredibly useful. They contain the basic elements of a marketing plan and are customizable according to your team's work style and requirements.
5 Important Elements of a Marketing Plan
A marketing plan is a document that outlines your marketing strategy spread out over a particular time period and details how you want to execute that strategy.
Any good marketing plan will contain most, if not all of the following elements – an executive summary, mission statement or goals, situation analysis, customer analysis, SWOT analysis, market strategy, budgeting, data analysis, and promotional channels.
Here are five key elements that you need to include in an effective marketing plan: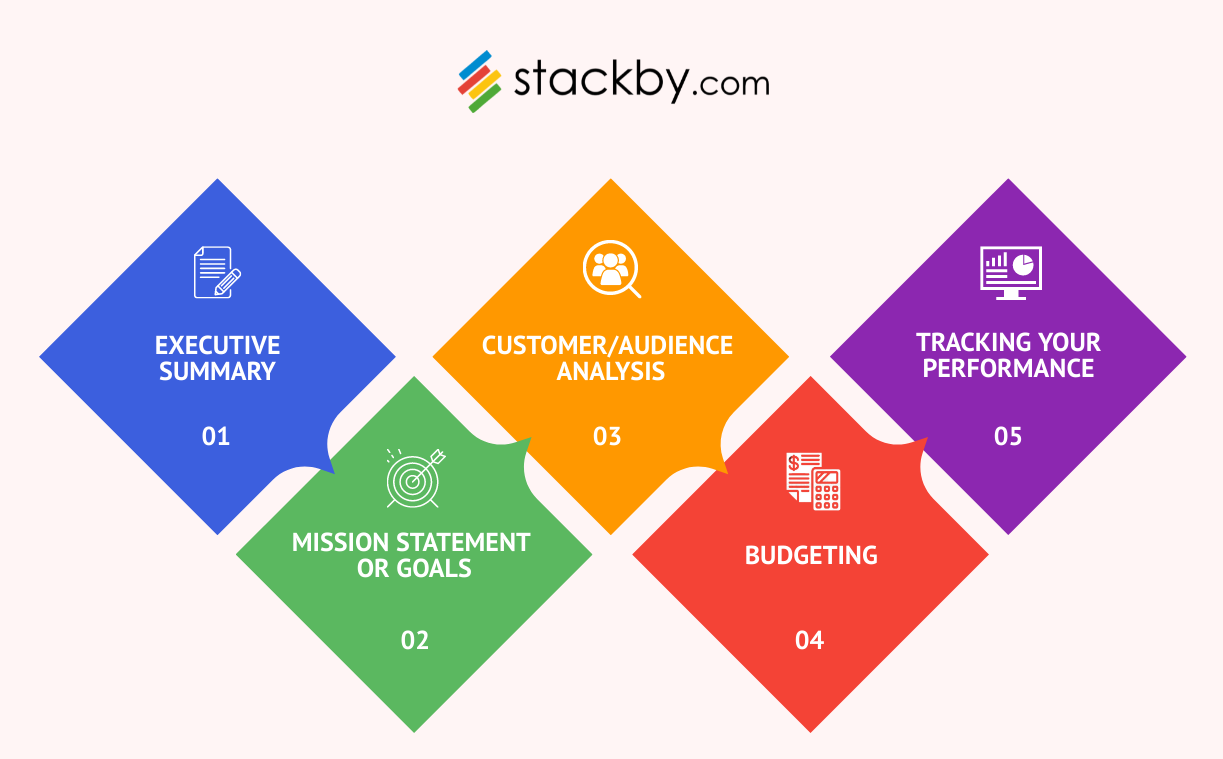 Executive summary
When you create an executive summary, your main objective is to look at the plan from the point of view of an executive level stakeholder. It has to clearly and concisely communicate everything important and relevant about the plan to them. It should let them know of the current analysis of the business' marketing, your overarching goals, and the steps you plan to take to achieve them.
Mission statement or goals
The next element is to write down your mission statement – just a fancy way of saying the goals you aim to reach by the end of the marketing campaign. You could organize these by initiative or by the team. For example, one initiative could be to increase the number of Google searches of your company's brand by creating top-tier social media marketing posts.
One thing to remember when goal setting is to stay grounded and realistic. Aiming for the stars sounds great, but that doesn't mean you leave everything up in the air. Set specific, time-bound goals that are relevant to the business' larger mission, and are practically achievable with the resources and skills that your team possesses.
Customer/Audience Analysis
When you prepare all your marketing content, you need to do so keeping in mind the audience you want it to reach. Clarifying this beforehand will help your team narrow down their scope and target the customers you want. You could start by setting your target market – for example, small-scale online businesses. Then, you can create a persona for your ideal customer or buyer.
What would they want from a product like yours?
What challenges could possibly prevent them from buying your product?
How can your marketing efforts help them get over those challenges?
Questions like these are very helpful when preparing marketing materials.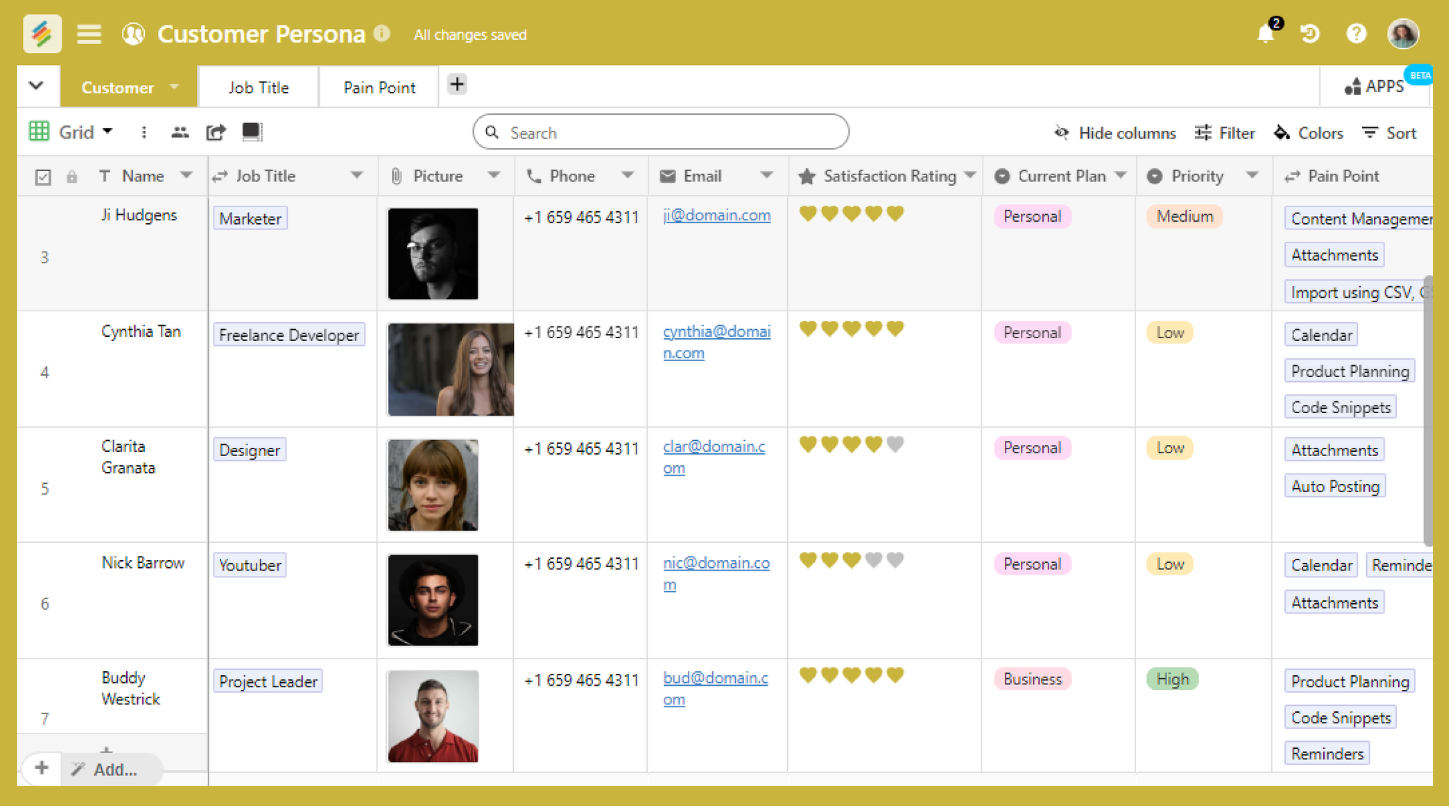 Budgeting
This is an extremely crucial part of your marketing plan. No matter how grand and detailed your strategies, customer analysis, and potential initiatives might be, you need to sit down and budget for everything to bring them to fruition. If your organization is just starting out, you might have to think and create a budget yourself. Or you might already have a set budget that you need to work with. If you've already gone through a few marketing cycles, you could predict costs and spending based on previous reports
Whatever the situation, budgeting well means coordinating with your team, checking out what resources are available, and allocating them judiciously.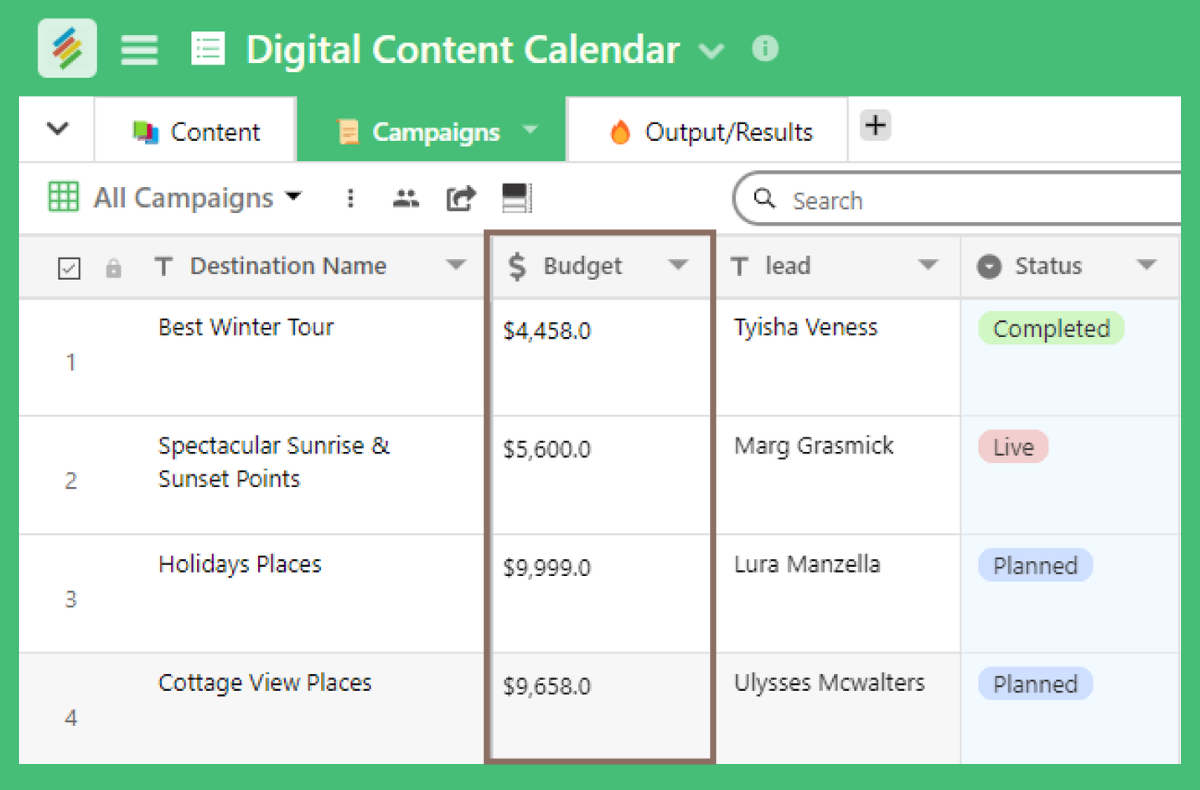 Tracking your performance
So you have everything in place - your goals, buyer profiles, and budget. But how do you know if your strategy is actually delivering results? You need to know how well things are going, and what to do better if you're falling behind. For that, you need data – in the form of metrics. Some commonly measured data points are -
Return on investment (ROI): the net profits earned by the campaign minus the cost of the campaign divided by the cost gain. This gives you a rough idea of how much value you're getting out of the campaign in numbers.
Social media metrics: If you're using social media channels as part of your marketing strategy, you need to track impressions as well as likes and retweets, to see how far your content is reaching.
There are many more metrics like website conversion rate, bounce rate, click-through rate, lead-to-consumer conversion rate, and so on. Track the ones relevant to your marketing efforts to stay on top of progress and goal completion.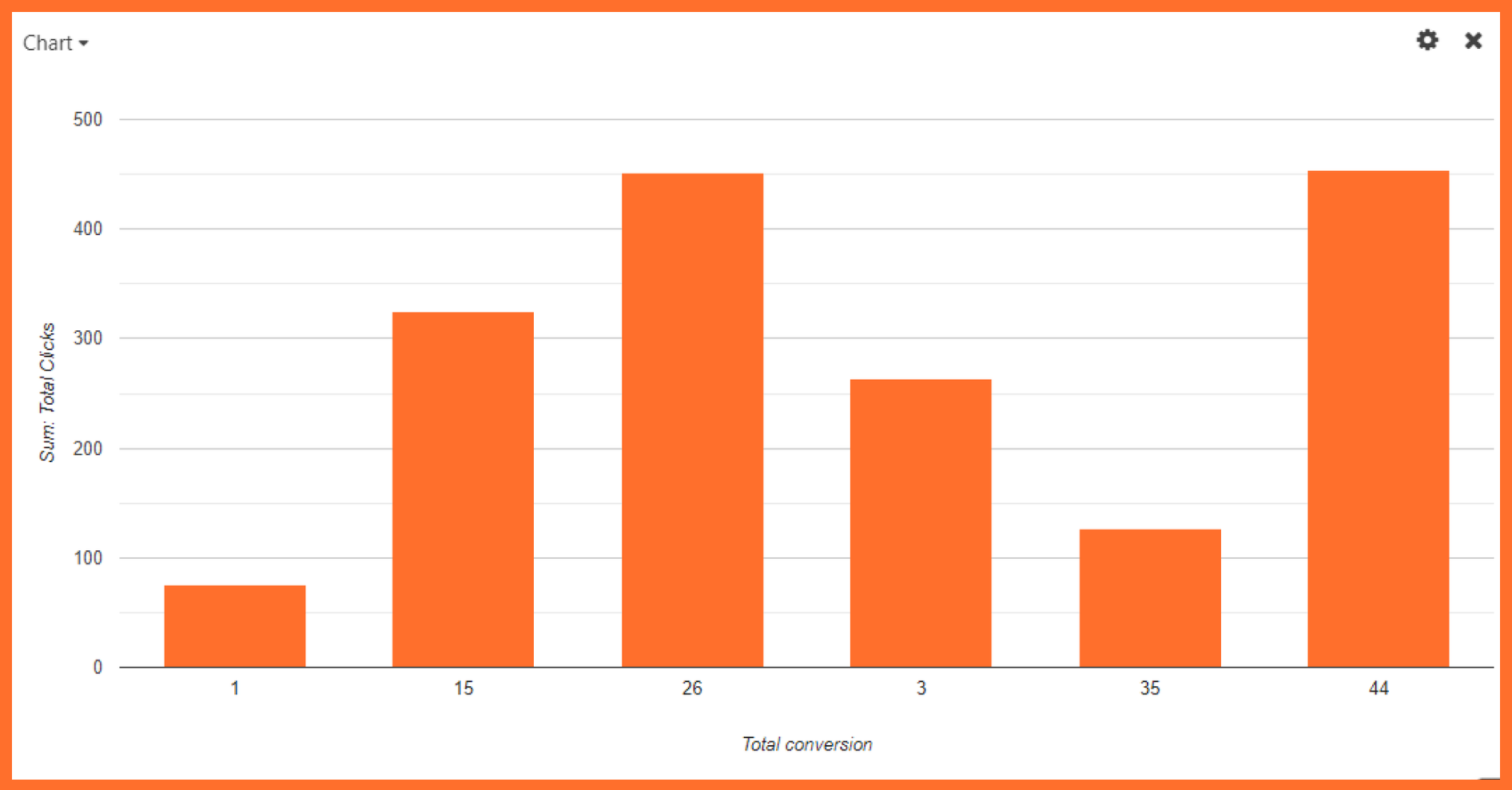 Marketing Plan Templates
Keeping the key components of a good marketing plan in mind, the next step is to get down to business and create one for your strategy. A readymade marketing plan template will help you get started right away, and Stackby has got you covered:
Simple Marketing Plan Template
If you're looking for the bare necessities, this template will give you just that. It lays the foundation for your marketing plan, and allows for a high degree of customization o suit your needs. You could map out several different elements, like market research, data and analytics, social media marketing campaigns, product launch campaigns, and more.
Digital Marketing Plan Template
This template is designed for mapping out digital marketing strategies, with content such as blogs, email marketing, social media, SEO, and more. If you want to drive more traffic to your website, increase sales, and generate new leads with your marketing plan, this is the template for you.
Social Media Marketing Plan Template
Use this template to plan out your social media marketing strategies down to the tiniest details. Fill out specifics like schedules, different channels, goals for the upcoming quarter or year, and so on. This template has the basics you need to compete in the social media marketing arena.
Conclusion
"By failing to prepare, you are preparing to fail" - Benjamin Franklin.
The best time to start planning is right now! Get your strategies, goals, resources, budget, and everything else aligned, and knock out a well-laid-out plan to put your marketing efforts in top gear. Start planning your marketing strategies today with our free marketing plan templates.