SaaS 3.0 - Artificial Intelligence in Workflows
AI is driving cloud powered workflows in SaaS 3.0.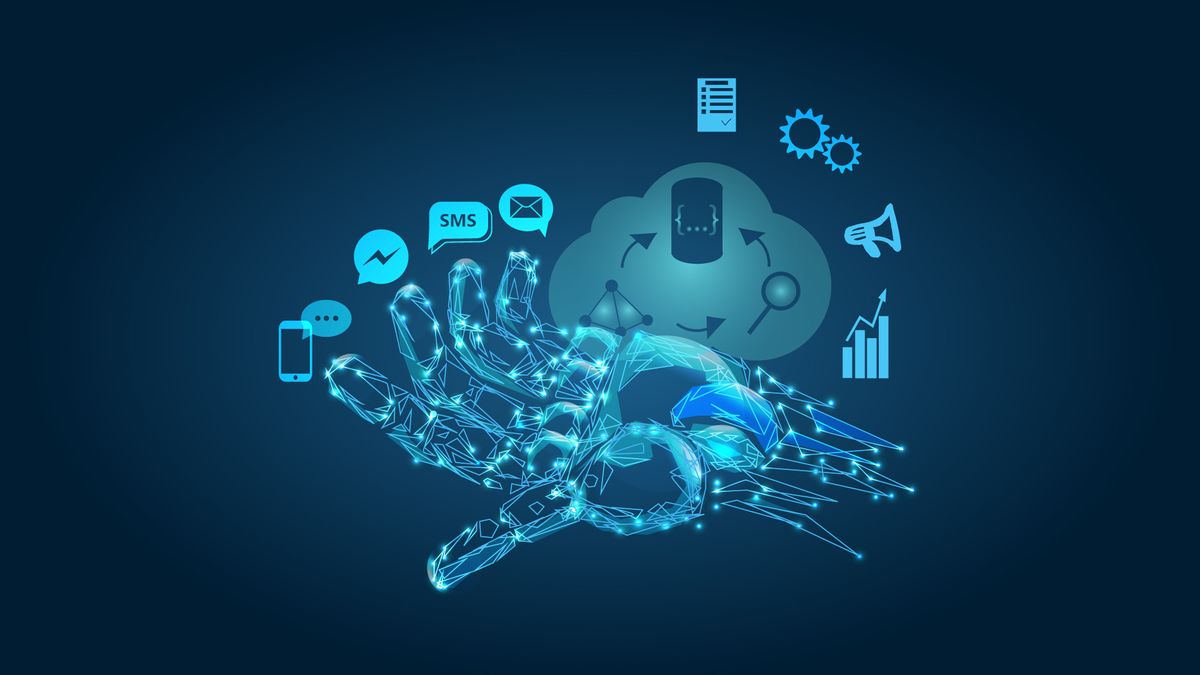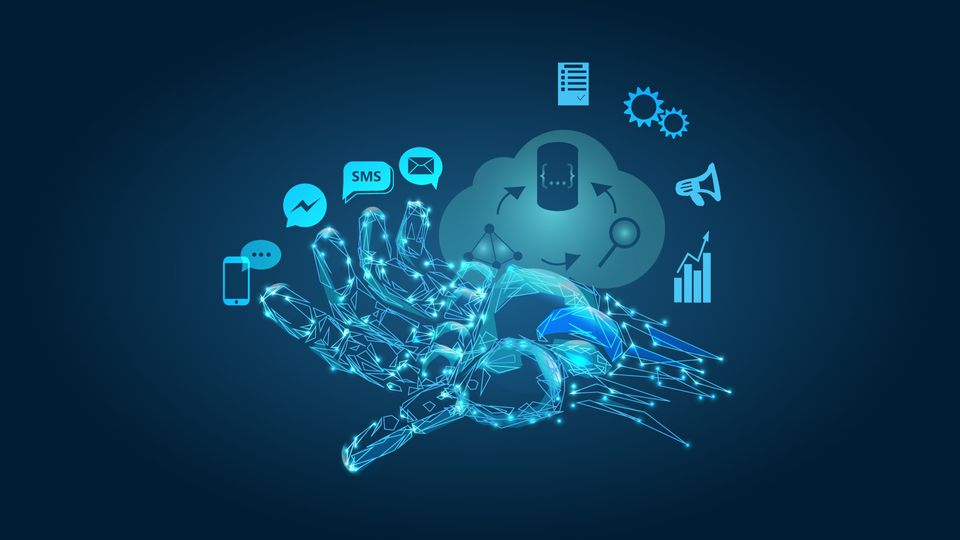 We are now at the beginning of the third era of SaaS and we are calling this SaaS 3.0. This is the phase in which bleeding-edge technologies like Artificial Intelligence are becoming critical leads of SaaS platforms - Forrester Research
70% of people globally are working remotely at least once a week.
For a decade now, cloud collaboration and productivity softwares have become 'legal currency' of remote teams. These software tools have gone under the 'artificial evolution' in the due course.
The need for such tools is fueled by desire to collaborate effectively in fragmented and remote teams and better team's productivity.
Some of the latest modifications in the collaboration software are powered by AI.
SaaS giants are incorporating AI into their products whether through advanced search querying through AI bots or transcribing notes automatically.
Here's where AI is all set to create the most impact in collaboration & workflow management softwares -
Scheduling
Search
Statistics
Segmentation
Security
Scheduling
Meetings are the most productivity way of hampering work productivity
The reason is crystal clear. We invest of time in scheduling a meeting so that each participant fits well within the timeframe.
But we need a system which reduces the wastage of time and some softwares have already incorporated AI to meet the need where -
AI bot would automatically skim the invitees' calendars and their availability
Based on the data it collects, it would repopulate invites and invoke reminders
Puts it into context for all participants.
Some examples include -
X.AI that has got popular due to its efficient scheduling through its hyper intelligent reasoning engine. It knows when and how long you would like to meet.
In an interview with Business Insider, Dennis Mortensen - CEO of X.AI remarked that "we are making a bet on this being something we can turn into a completely machine-driven process. We are in very good shape and the vast majority of the conditions that we do are fully automated."
Recently, Zoom.ai also launched a chat-based productivity tool. The tool uses AI for scheduling meetings and its workflow automation helps in securely automating everyday tasks.
"The platform can automate your entire workflow. From meeting scheduling, transcribing calls, CRM, information and knowledge management and more. Basically, what we could consider the least fun parts of your job, the repetitive boring, administrative work" quotes Roy Pereira, founder of Zoom.ai in an interview with Aithority.
Just imagine a time where such softwares are capable to handling end to end workflows - finding a free room, recording meetings, jotting down the meeting notes, searching and delivering the relevant documents and sharing your whiteboard?
Searching
Not all information is relevant, some deserve 'zoning'
While collaboration and workflow management softwares allow seamless interaction through messaging threads, it is likely that you will have pile load of messages the next morning or if you've been out of touch.
With plenty of messages scattered in your absence, you might fritter away your time in distinguishing what's useful and what's not.
Why "Messaging threads" and "Personalization" is driving SaaS engagement
Integration of AI with such softwares will enables us to make accurate information searches, and help us identify messages which matter.
Eventually, think of a time that you will have personal right-hand man to manage and deliver relevant messages by directing you to specific information that needs your most attention.
Slack has been inspired the ideas of computer scientist Noah Weiss to arm it's platform with such search features. Read the complete idea shared by MIT Technology Review here.
Similarly, Google has been one of the early introducers of AI in this domain. See how Google AI helps in sorting and prioritizing your email messages.
Statistics
There is a marginal gap between big data and quality data, and everything which lies between them is AI
We waste a lot of time and money recklessly in gathering data about our visitors and leads. To understand our visitors or leads, we rely on different teams - Product, Developer, Analysts etc to generate insights.
At this point, data analytics demands democratization, for it to be done without relying on any member of the team.
AI can be of good use in this field and it has all great power to simplify web analytics space.
Oribi, a tool that claims to simplify analytics using AI. It's analytics can be used by anyone and doesn't need experts to run and analyze the data which it produces enabling marketing and product teams to get quality insights of their potential customers without any help from developers.
Tellius, another AI powered platform uses smart architecture to scale big data. It guarantees to save countless hours from manual data analysis and traces patterns and data relationships you never knew existed. In his LinkedIn post, Ajay Khanna its CEO emphasizes the importance of business intelligence using workflow automation.
He wrote that "automation is more useful if it gives you the business insights you need to make smarter decisions as opposed to trends and data about things that happened within your company or industry in the past."
Segmentation
Segmentation is a myth
Given the massive amount of data, segmentation becomes imperative for organizations to target events, initiatives and tasks better. However, segmenting the data on various attributes and events have been a strenuous challenge for companies.
But as AI furthers its reach in the field of cluster analysis, the segmentation process seems to become easier as it has the ability to scale the data, selecting the attributes by defining similar variables and reflecting the result.
For  example, a workflow or collaboration management software would help segmentation in organization by using customized variables like "employees who were quick in accomplishing the task", "the members who punched in late" or even the "list of customers who have better convert values".
Lattice Engines has launched it's AI based segmentation engine which is primarily used for boosting revenue across the sales funnel.
Shashi Upadhyay expressed his exuberance when he said that "We are excited to see more and more enterprises adopting AI and data insights from our platform to deliver on the holy grail of one-to-one omni-channel experiences across the entire buyer's journey."
Equals3.ai sweet bot - Lucy figures out the patterns, builds connections, segments important attributes from piles of data and helps in better decision making.
Scott Litman laid the founding stone of Lucy. In a conversation with Aithority, he mentioned that "Finally with Lucy, there is a technology that leverages every asset of data, combing through more data in minutes that an entire marketing team could go through in a year - unlocking, democratizing, and making it instantly accessible for those who need it."
Security
Not using AI powered software is not threatening, not acknowledging its importance is.
Your SaaS data is on the cloud.
Although collaboration and workflow management platforms use avant-garde security measures to protect their assets, no platform on the network is hack-proof. But this doesn't stop companies from experimenting ideas which could minimize the perilous data breach events and prove to be major boost in cybersecurity market.
Embodied AI can brief you about security analytics. It would let the admins and executives to develop and check security metrics, and have the bird's eye view throughout.
Depending on what they observe, they can practice best security measures guided by their own conviction, analysis and customized recommendations by the automated system.
They will be able to figure out the impacted users, take actions to disable file sharing and remediating by deleting malicious emails.
Yes we want AI to make sure the entire workflow and collaboration journey is a seamless one, but it doesn't nullify the needs of personal strategies like "setting up the deadlines" or "focusing on key KPIs".
Instead the onus is on us to find the middle ground where we can utilize both personal and AI strategies and unify them for better collaboration, productivity and higher workflow automation.
As we grow into cutting edge AI and ML industry, it's expected to have a power-packed SaaS future.
Subscribe to our awesome weekly newsletter on Technology, AI, Venture Capital and Future of Work here.