Why Workflow Management is the next big thing in business?
Do you ping pong between multiple applications, spreadsheets, emails and docs to get your work done? It's time to make your work easy.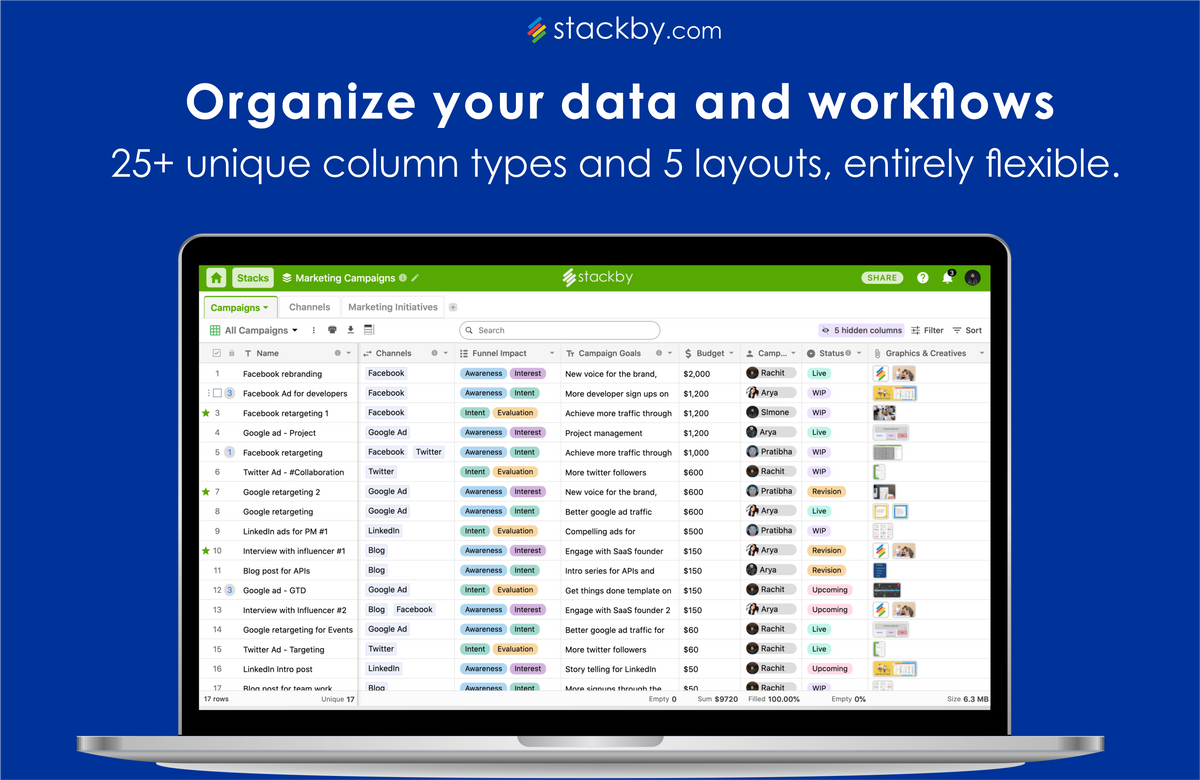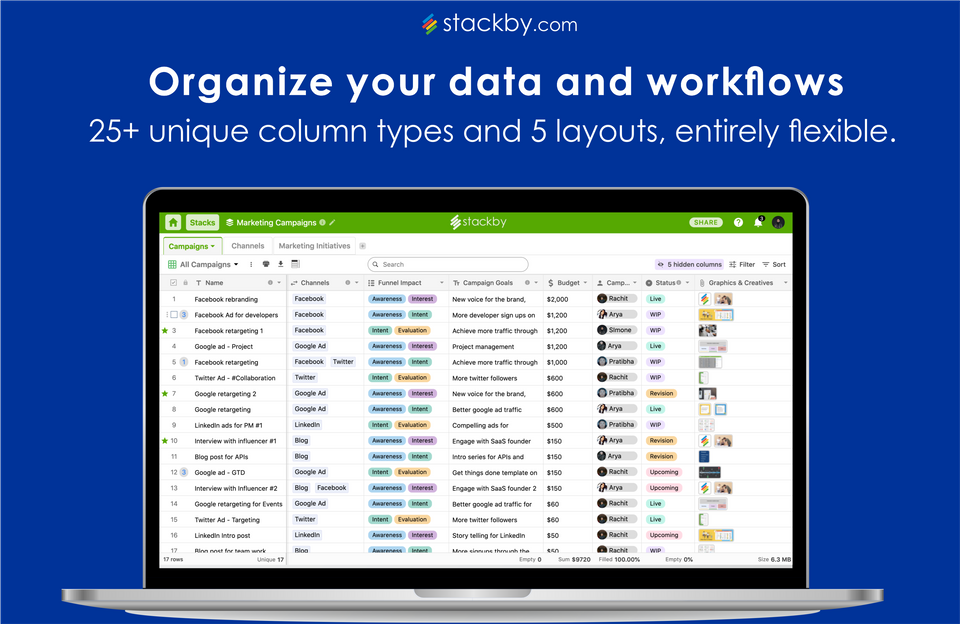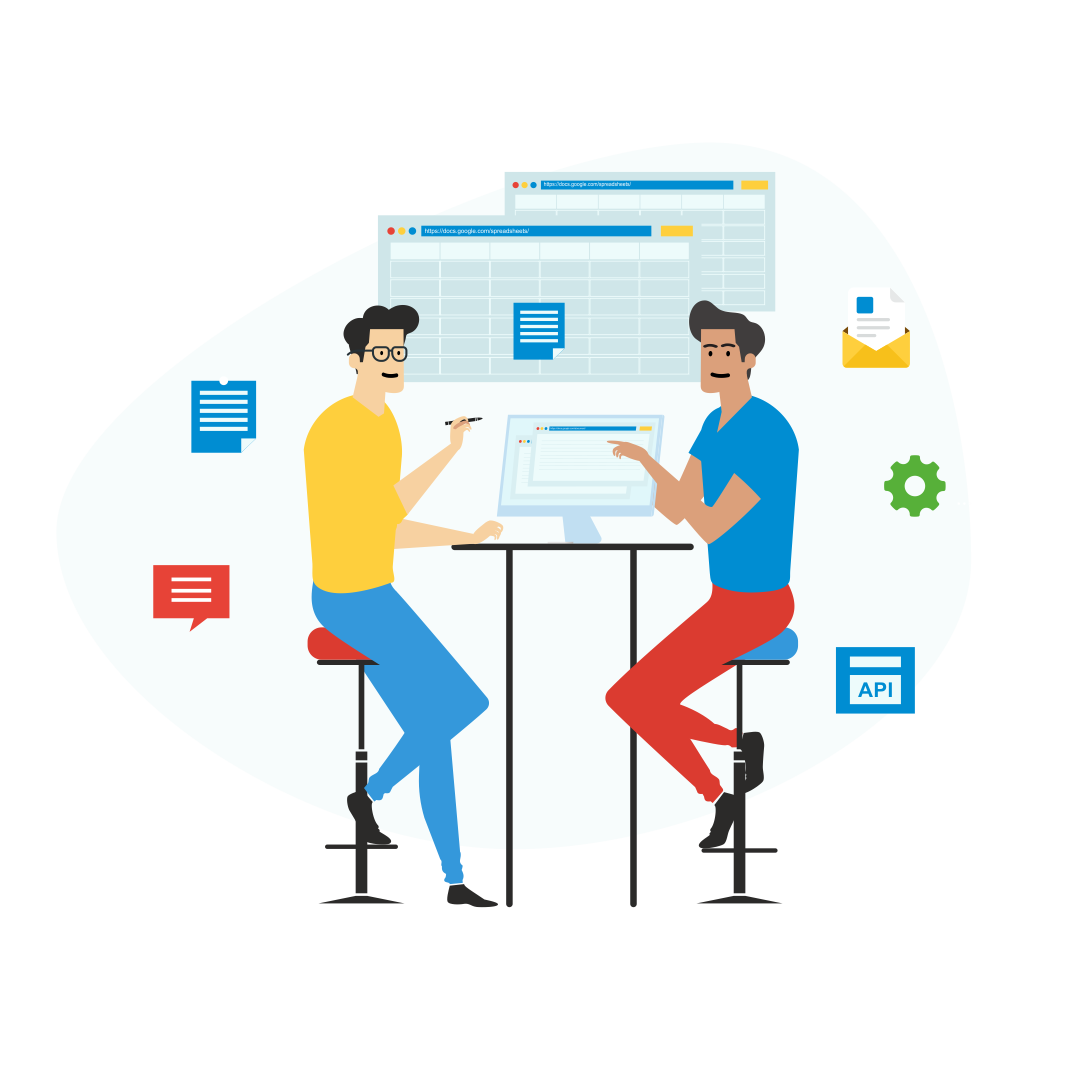 Do you spend lot of time in managing data on excel? Ping pong between multiple apps - Emails, Docs and Spreadsheets to keep up to date? Manage redundant data in multiple, non-updated files? Then it's time to simplify your workflows.
Though you're already multi-tasking, you can now simplify your company's unstructured data management and collaboration processes. A workflow management platform or a work execution platform can combine all your data, plans and processes in a single place, thereby helping teams collaborate to become more productive and efficient.

As we are in 2019, workflow management and use of collaborative tools seem to be in full swing amongst business enterprises. We have already begun to see more experiments around the use of digital technology to its full potential in the modern workplace. Thanks to AI, Cloud, Analytics and Automation, that our workplace has transformed due to the wave of digital transformation.
IDG's Digital Business Research study in 2018, provides insights into digital transformation of business. According to the study, 89% of organizations have plans to adopt a digital-first business strategy, however only 44% have fully adopted this approach.
Read More : Ultimate Guide to Work Management Software 2023
Let us see some of the major reasons why next generation workflow management platforms are gaining importance in business.
Remote & distributed workforce is growing
Thanks to today's tech and flexible culture, we can get the job done, no matter where in the world we are. It is now possible to be in contact with co-workers and clients anywhere in the world. Ten years ago, this setup would have seemed far less common & unusual. Most employers would have flinched at the idea of flexible work culture. But remote work have evolved over the years making it possible for business to succeed in the changing environment.

Owl labs conducted a survey in 2018 for the 'Global State of Remote Work', and some of the key findings of the report are:
6% of the global companies operate completely on remote work basis.
40% of the companies are hybrid-allowing both remote and in-office options.
18% of the employees work remotely full time.
The top reason employees opt for remote work is for increased productivity and focus.
A recent survey of business leaders at the Global Leadership Summit in London found that 34% said more than half their company's full-time workforce would be working remotely by 2020. This means remote workforce will rule the business place in the future era.
So here are some of the key trends  in the remote workforce economy:
The modern workforce spanning across multi-locations, is increasingly mobile and collaborative. They have different work preferences, communication channels & bring about unique processes.
As the workforce becomes more progressive, digital networks and instant connectivity will likely play a major role in managing the workforce. Because of the advances in communication technology (5G) & internet access (through broadband penetration) and cloud, computation is now becoming easily accessible by the non-technical masses.
Rise of project management, new communication & task management tools like Trello, Asana, Slack and Smartsheet are gaining popularity in businesses.
Keeping these advancements in mind, companies are now adopting new collaboration and business process management or work execution tools that fit their unique workflows that cannot be managed and scaled on spreadsheets and emails.
Using the right tech will enable companies to ensure a smooth transition amongst its workforce and scale their businesses effectively without breaking the bank.
Skills in demand is evolving to data & cloud
As the world races towards digitalization, the job sector has seen a significant shift in the demand for hard skills on the job. Both the  corporate & startup sector is seeing a surge in interest in the Digital transformation, Cloud,Artificial Intelligence (AI) & Analytics.

So what are some of the most in-demand skills? According to a recent article from online skilling provider Simplilearn, Data scientist, Artificial intelligence engineer, Cloud architect and Digital project manager make it at the top of the list for the skills in demand. This in turn is driving the demand for workers to up skill themselves to stay ahead in the competition.

Many industries are now aggressively investing in cognitive and AI solutions. According to International Data Corporation (IDC), worldwide spending on cognitive and artificial intelligence (AI) systems is forecast to reach $57.6 billion in 2021 as per its recent update. There will be a broader use of AI solutions across spectrum of industries. In such a scenario, enterprises must determine how to apply cognitive automation to improve their business process and yield ROI.

The core skills that firms are seeking include: Statistics, SQL, Software apps, Data Analytics etc. Those who are adept in digital skills such as AI, data analytics & machine learning are in a better position than those who are equipped with traditional skills only. The need of the hour is for workers to hone their digital skills to keep pace with the next generation of technologies. But how will a non-technical person evolve? That's where new no-code application development platforms come into the picture.
Increasing adoption to new age collaboration platforms
We are living in a digital age, and companies in order to stay ahead of the competition need to adapt themselves to the next technology. As the remote work culture is now becoming common practice, companies need seamless channels of communication & software tools.

Next generation tools are now making headlines with solid business propositions & ROI, rising adoption amongst companies, distribution over cloud & of course more venture capital $$$.
Business process management such as Pipefy
Business communication platforms like Slack
New age real-time database collaboration platforms like Stackby
New types of document management platforms such as Dropbox Paper, Coda.io or Notion.so
No/Low code app development platforms such as Filemaker or Zoho Creator
It is now becoming imperative in companies, no matter how small or big to keep track of real-time data, manage their unique processes and know what everyone is doing at the same time. Collaborative tools help your team stay focused, increase productivity and transparency,  and achieve business goals much faster.  
Some of the reasons for having collaborative tools include:
Manage unique business processes/workflows
Meeting project deadlines‌
Aligning with budget‌
Minimizing work pressure
Single source of truth ‌
Tracking project progress
Increasing  team efficiency & productivity ‌
Real-time analysis and management
Distributed team management
What you can do with these tools?
These tools are developed on cloud platform making it easier to share ideas & take decisions. It enables you to
Move away from spreadsheets, docs and emails
Customize your unique business process or app
Connecting your multiple apps - communication and data at the same place

In this data-driven world, using collaborative tools will benefit your company in the long run.
Automating end-to-end workflows
It refers to the use of technology to automate the flow of data in business processes. Thus, it replaces the age old methods of manual data processing and introduces tools to manage the people, data and systems simultaneously.

There are many workflow automation software which have been developed to optimize business process management, thereby enhancing workplace efficiency. Tools like Zapier and IFTTT allows end users to link multiple apps together through triggers and actions.  
Zapier and IFTTT rank as the two big names in the Codeless Automation sector, with Microsoft Flow in a distant third. And this industry is expected to see major growth in the coming years, with an impressive compound annual growth rate of 23.56 % between now and 2023, when it will approach $20 billion.
Most of the automation software tools are designed to simplify your tasks. They are built in such a way that you can use it without much technical know- how and coding knowledge. Many have customization options for specific business and unique processes.

One of the well-known consulting firms, McKinsey estimates that 45 percent of workers' activities can be automated using existing technology. McKinsey Global Institute (MGI) projects that with current scenario of workflow automation, some of the changes that may occur will be: creation of new jobs, and upskilling of workers.

On being asked about the most important benefits of automation, more than 30 percent of businesses said automation has led to a reduction in costs, while more than 25 percent cited increased productivity. Thus, McKinsey's research confirms that new technology and automation will continue to create a big impact on workforces across the globe.
As millennials and other young workers invade the workplace, they expect more clarity, better communication channels and automated tools to contribute effectively. So companies have to be ready to embrace the automation wave that's coming.

Say bye-bye to tedious data management work. Launch your workflow management journey with Stackby. Build your own customized software on our all-in-one database collaboration platform, that is as easy as spreadsheets.