9 Best Inventory Management Software for Small Business in 2023
Struggling to keep real-time inventory of your goods or products? Keep reading to learn about best inventory management software, you can implement today.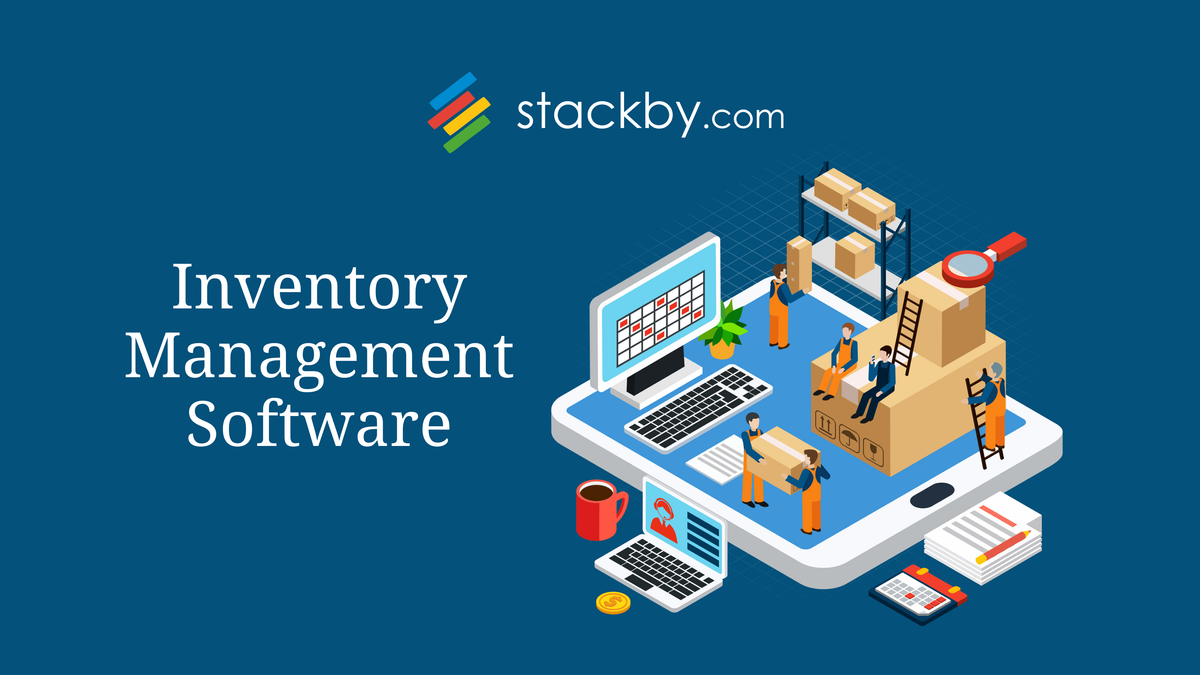 Inventory management software is the backbone of the most effective warehouse management systems. And there are many to choose from. Managing inventory is an integral part of any business, large or small. Effective inventory management helps businesses save time, money, and resources. However, managing inventory manually can be a tedious and error-prone task. Fortunately, inventory management software can simplify the process and help businesses streamline operations.
What is Inventory Management?
Inventory management refers to the process of tracking and controlling a company's stock of goods. This involves managing the flow of goods from manufacturers to warehouses, then to points of sale, and finally to customers. The goal of inventory management is to ensure that a business has enough inventory to meet customer demand, but not so much that it ties up excess capital or creates inventory problems.
Effective inventory management helps companies optimize their operations, reduce costs and maximize profits. This also includes forecasting demand, monitoring real-time inventory levels, monitoring inventory movements, and conducting regular inventory audits to maintain accuracy and avoid under or oversupply.
Inventory management helps businesses identify what and how much inventory is ordered at what time. It tracks the inventory from the purchase of goods to the sale. The practice identifies and responds to trends to ensure there is always sufficient inventory in stock to fulfill customer orders and provide appropriate shortage alerts. Once the inventory is sold, it becomes revenue. Before a sale, inventory (although it is recorded as an asset on the balance sheet) ties up cash. Therefore, excess inventory costs money and reduces cash flow.
One measure of good inventory management is inventory turnover. An accounting measure, inventory turnover reflects how often inventory is sold over a period of time. The company does not want more inventory than sales. Poor inventory turnover can result in dead or unsold inventory.
Inventory Management Process
Before creating an inventory management plan, you need to have a solid understanding of each step of the inventory management process. This is critical to minimizing errors and choosing the most effective inventory management software for your business.
1. The goods are delivered to your location - In this case, raw materials and sub-components for manufacturers or finished products for consumers arrive in your warehouse.
2. Inspection, sorting and storage of goods - Whether you use drop shipping, cross-docking, or another warehouse management system, this happens when inventory is controlled, sorted, and stored in its own warehouses.
3. Monitor inventory levels - This can be done using physical inventory, perpetual inventory software, or a cycle, and helps minimize the possibility of error.
4. Stock orders are placed - Customers place an order either on your website or in your store.
5. Stock orders are accepted - In this case, you forward the order to your supplier or you can automate it with your POS system.
6. Take the item from the warehouse - The required item is found by SKU number, taken from the warehouse, and delivered to the manufacturer or customer.
7. Update inventory - A perpetual inventory system allows you to automatically update inventory and share it with the necessary stakeholders.
8. Store as needed - Reorder point is calculated to meet demand.
You can better visualize these eight steps by creating a warehouse process map like the one below. Track and review each step of the process to minimize stockouts and excess inventory.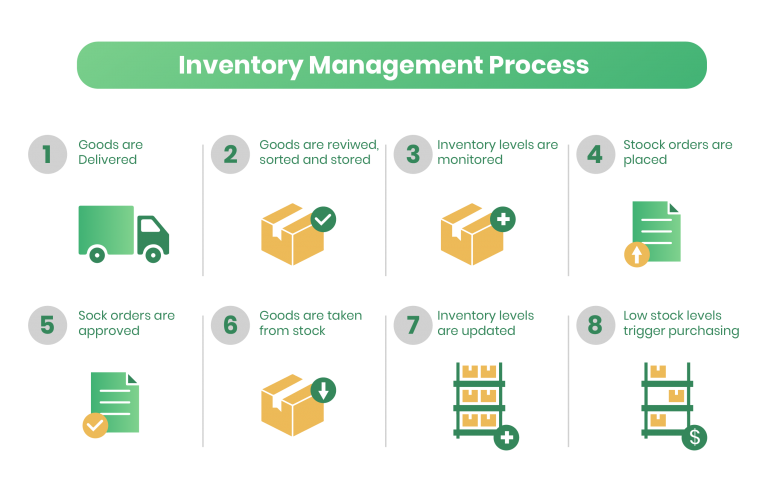 So how do you find the best inventory management software for your business?
A company is only as good as its stock. And while it can be tempting to buy more inventory when your inventory starts to run low, it's important to keep track of what you do (or don't sell) each day and have tight control over your inventory system. A lack of adequate data can make it difficult for companies to determine which products are popular and which are performing poorly, leading to an oversupply of some products and a shortage of others.
Inventory management software is usually made with specific niches in mind. This means that the best inventory management software depends on your unique business needs. The one that simplifies daily operations, offers efficient route optimization software capabilities and provides you with valuable information. It ensures that you are not paying for extra features that your business does not need. To help you choose the right inventory management software, we'll present you with the 9 best options, along with a detailed analysis of each product's advanced inventory features.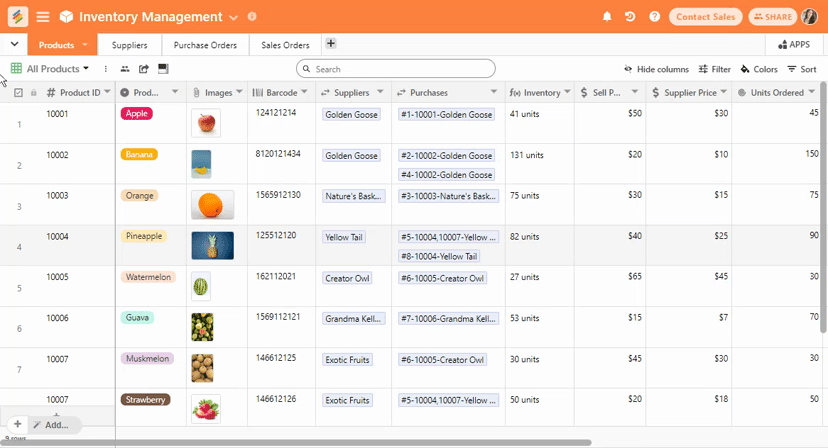 Keeping track of your inventory is never easy, there are so many moving pieces. You need to manage products, stocks, supplier orders, and sales orders and track everything in a single place. That's where our Inventory Management Template can be of help.
Stackby is an all-in-one online database and workflow automation platform that allows operations teams to track their real-time inventory for their goods or products. With Stackby's inventory management template, organizations can without problems track current stock levels, purchase orders from suppliers, sales orders from customers, and products, all in a single centralized platform.
Stackby's inventory management templates consist of functions that include barcode scanning, computerized inventory updates, and real-time stock tracking. It additionally integrates with different commercial enterprises software like QuickBooks, Shopify, and Google Sheets to offer a continuing stock control experience.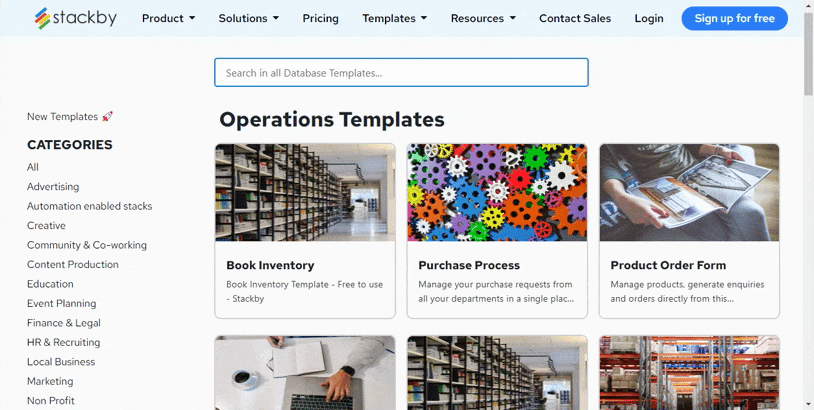 With Stackby's customizable interface, small organizations can create their very own inventory workflows and dashboards to suit their unique needs. Stackby additionally gives team collaboration functions, making it clean for team members to paint collectively on order related duties and products.
Stackby as an inventory management software program is completely customizable & budget-friendly and a comprehensive solution for businesses of all sizes trying to automate their stock control operations.
With Stackby's Inventory Management template, you will be able to:
Track your products or goods and stocks
Manage your providers/vendors and buy orders from them
Track your incoming sales orders
Link everything to keep track of your current stock, revenues, and more in real-time
It's time to take your Inventory Tracking to the next level with Stackby. Check out this quick inventory management video: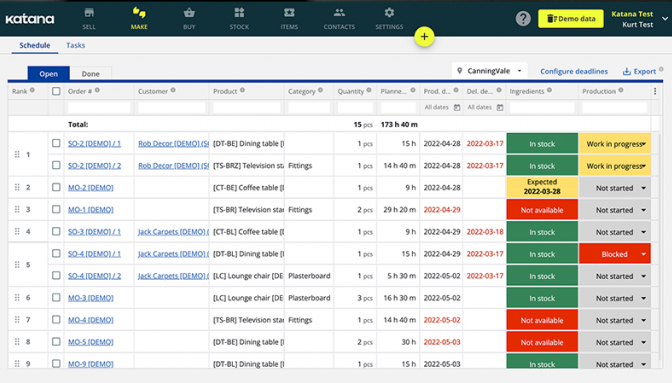 Katana is a cloud manufacturing platform that gives you real-time visibility into your business, including real-time inventory and production management, batch tracking for end-to-end traceability,  Shop Floor for full floor-level management, an open API, and a growing network of channel partners. Real-time master planning capabilities automate resource allocation based on prioritized sales orders, and integrations with e-commerce, accounting, CRM, and reporting services to consolidate your operations into one visual platform.
Katana features:
Centralized Inventory
Database Inventory
Level Dashboards
Stock History
Reporting
Low Stock Notifications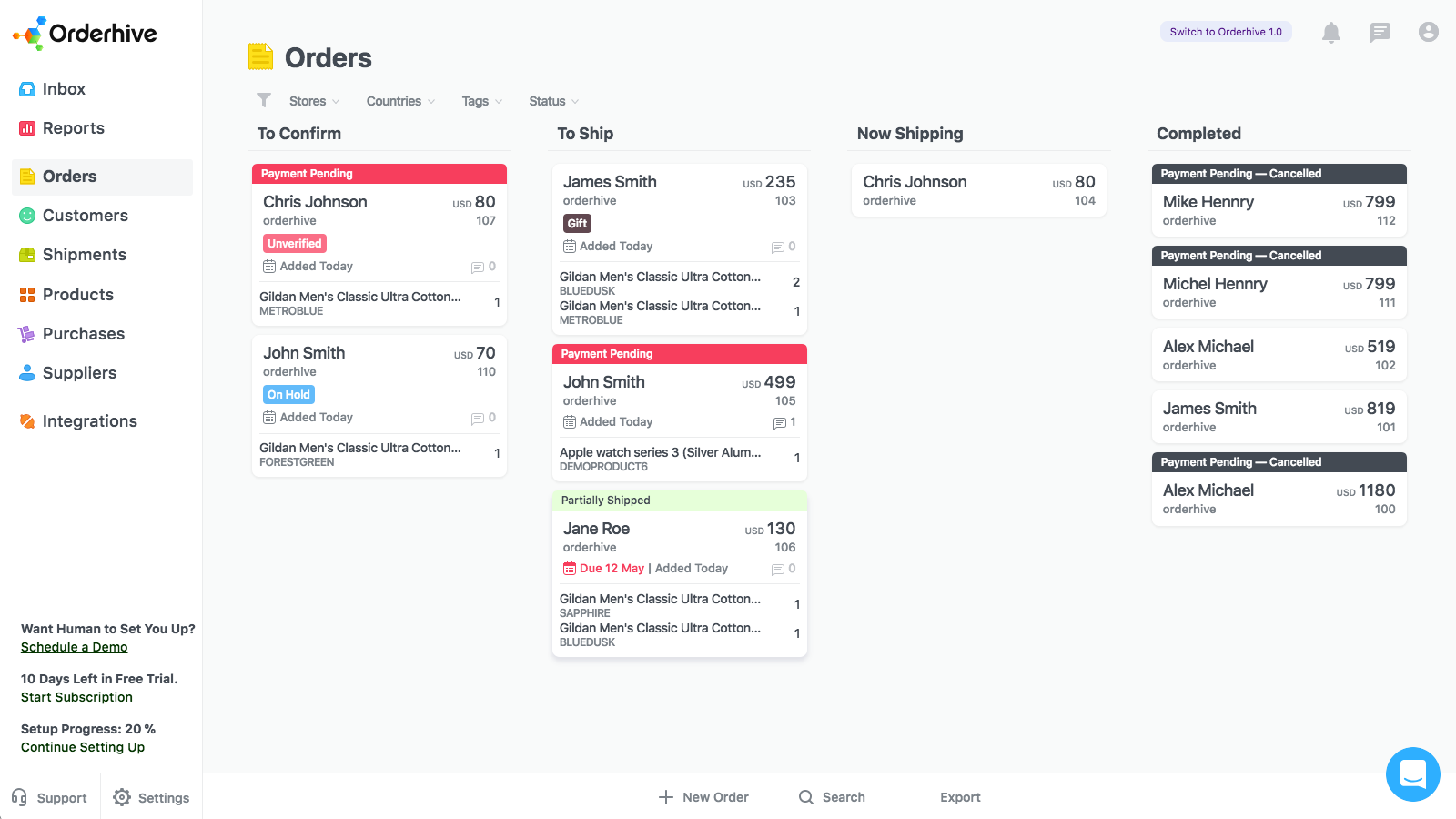 Orderhive's inventory management software solution is a web-based system that is set up with a monthly fee and different tiers depending on the number of channels, users, and features required. It is best suited for small distributors, wholesalers, and online retailers. What sets it apart is the ability to track inventory across multiple online sales channels, which is increasingly important in the digital age. Inventory Order Management Software Reviews It includes both order tracking and customer invoicing, as well as real-time business intelligence through analytics and reporting features.
Orderhive features:
Alerts/Notifications
Kitting
Multi-Channel Management
Multi-Location
Reorder Management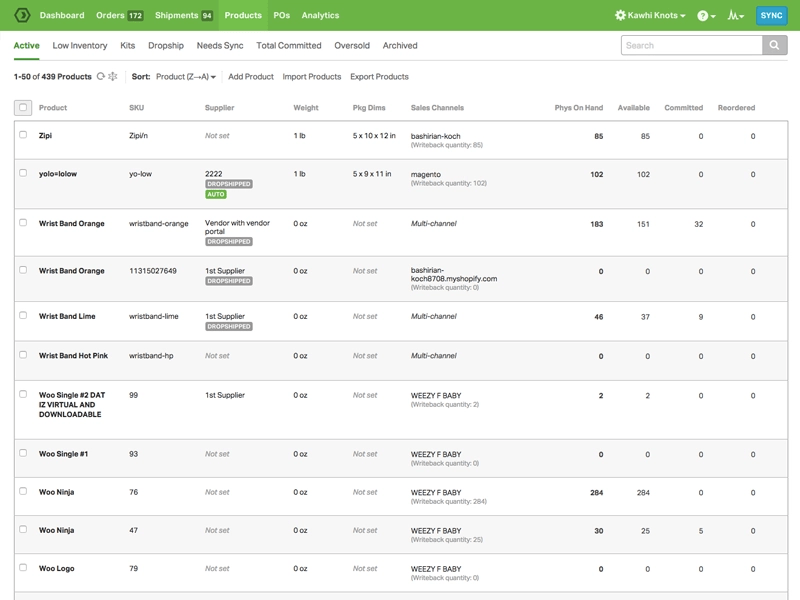 Ordoro is an all-in-one platform that helps growing merchants manage their online business. Ordoro helps you optimize your workflow using special products and tools such as multi-channel inventory management.
Ordoro features:
Accounting Integration
Activity Dashboard
Alerts/Notifications
Auditing
Barcode Recognition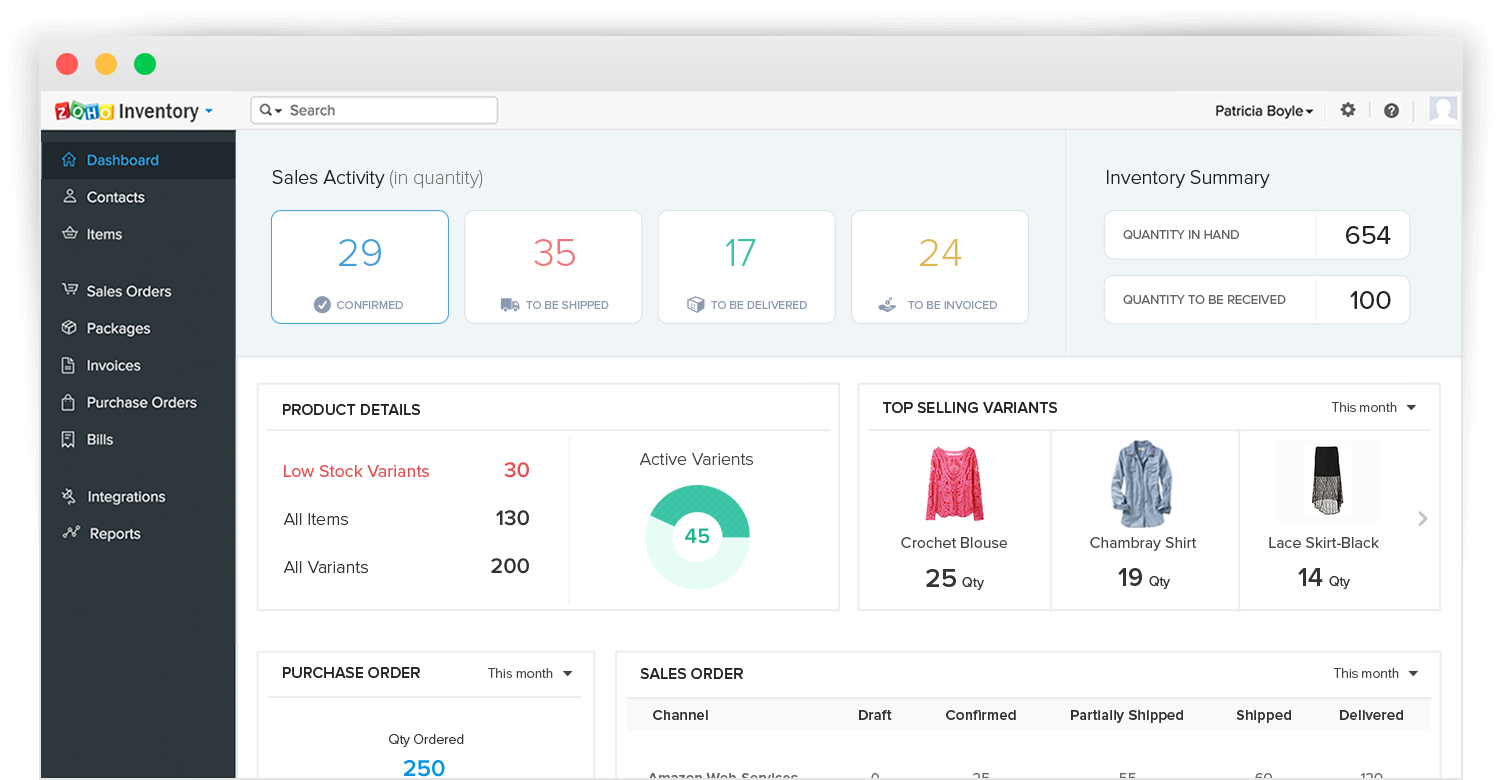 Zoho Inventory is free inventory management software designed to help small and growing businesses effortlessly manage their inventory across multiple channels and devices. Their free inventory tracking software keeps track of your entire sales activity right from adding contacts of your leads and prospects, to creating sales orders, invoices, and managing sales on online marketplaces.
Zoho Inventory features:
Easy sales tracking
Centralized view
Monitor purchases
Control warehouses
Track items
With InFlow, you have the tools you need to track products quickly and accurately. The inventory features allow you to receive, transfer or replenish inventory in real-time - even from iPhone or Android devices. Factory accessories allow quick installation and assembly. Built-in barcode generation and label printing make barcodes ready for scanning. Customizable permissions give team members only the features they need.
InFlow features:
Onboarding
Barcoding
Orders
Reports
Integrations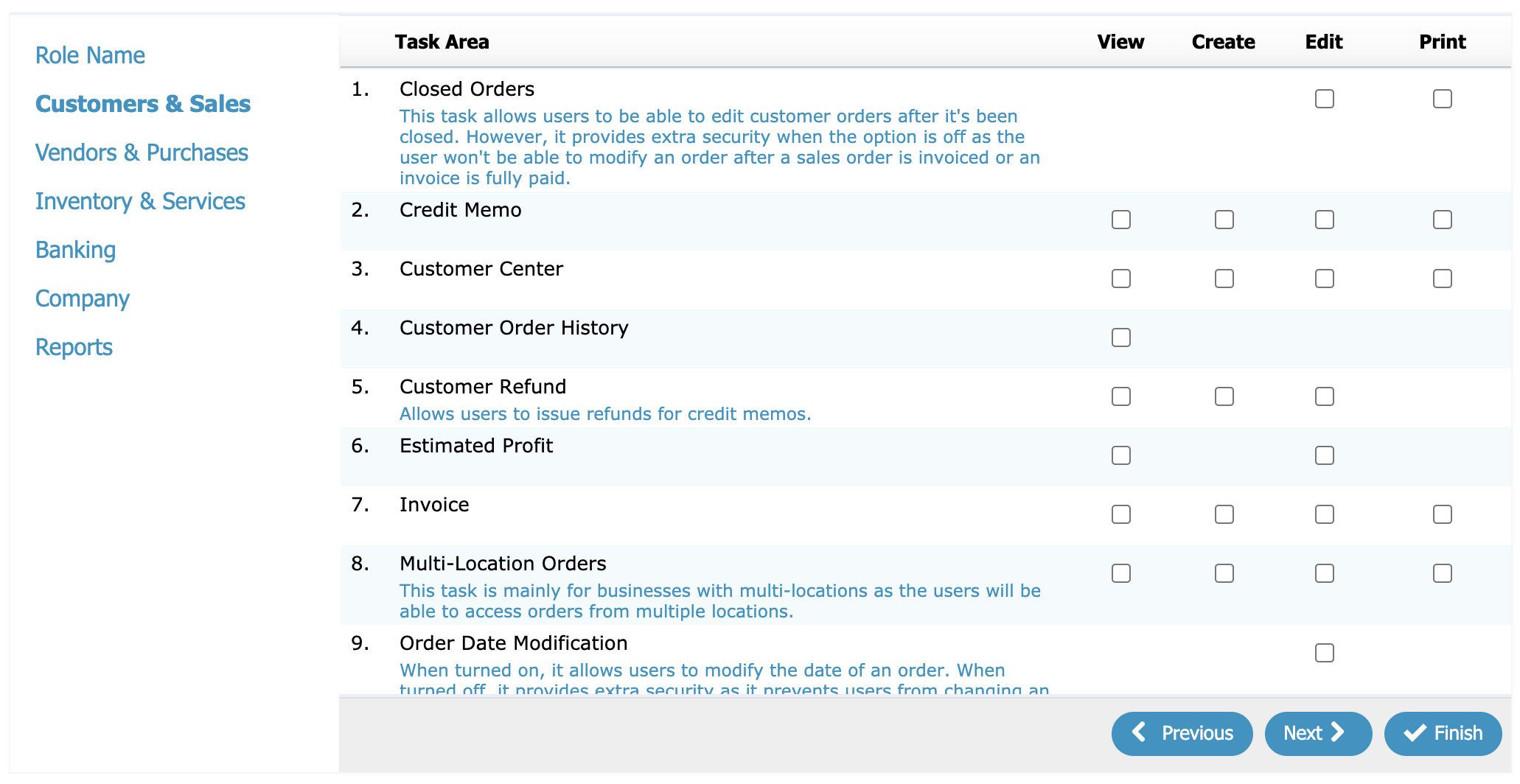 ZarMoney is a full-featured inventory management software designed to serve businesses and startups. ZarMoney offers complete solutions designed for web applications. This online inventory management system offers one-stop shopping orders, mobile payments, finance, project accounting, invoices, and invoicing.
ZarMoney features:
Accounting
Audit Trail
Expense Tracking
Inventory Management
Invoice
Online Banking Integration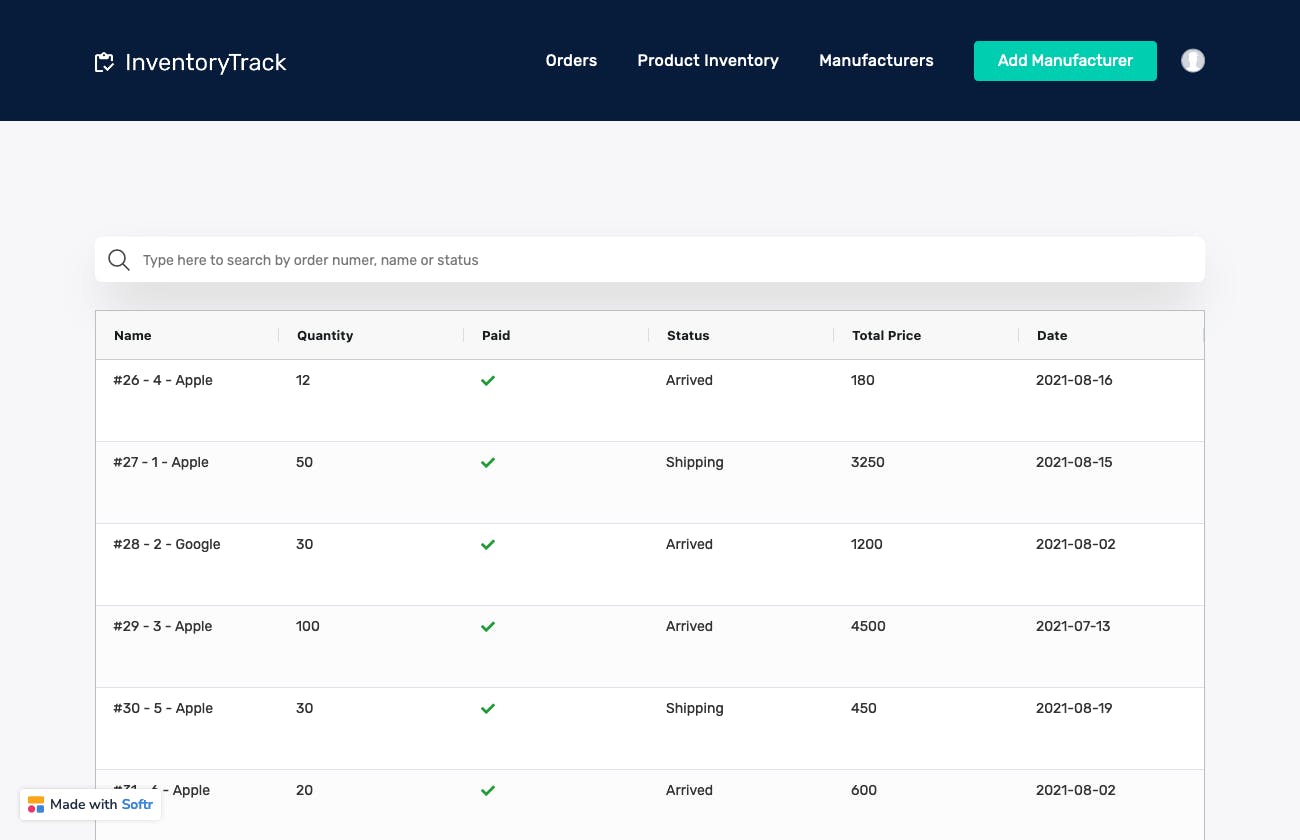 Softr ERP is a complete service designed to serve startups, SMEs, SMBs, and offices. This web-based interface is simple and easy to use. Softr ERP offers complete solutions for Windows operating systems and is desktop compatible. Softr ERP software helps with purchasing, inventory management, sales management, and material management. It also helps with bills of materials, routing, reporting and analysis, and customer orders.
Softr ERP features:
Softr ERP is mainly used for purchasing
Inventory
Sales management
Material management
Material invoice
Routing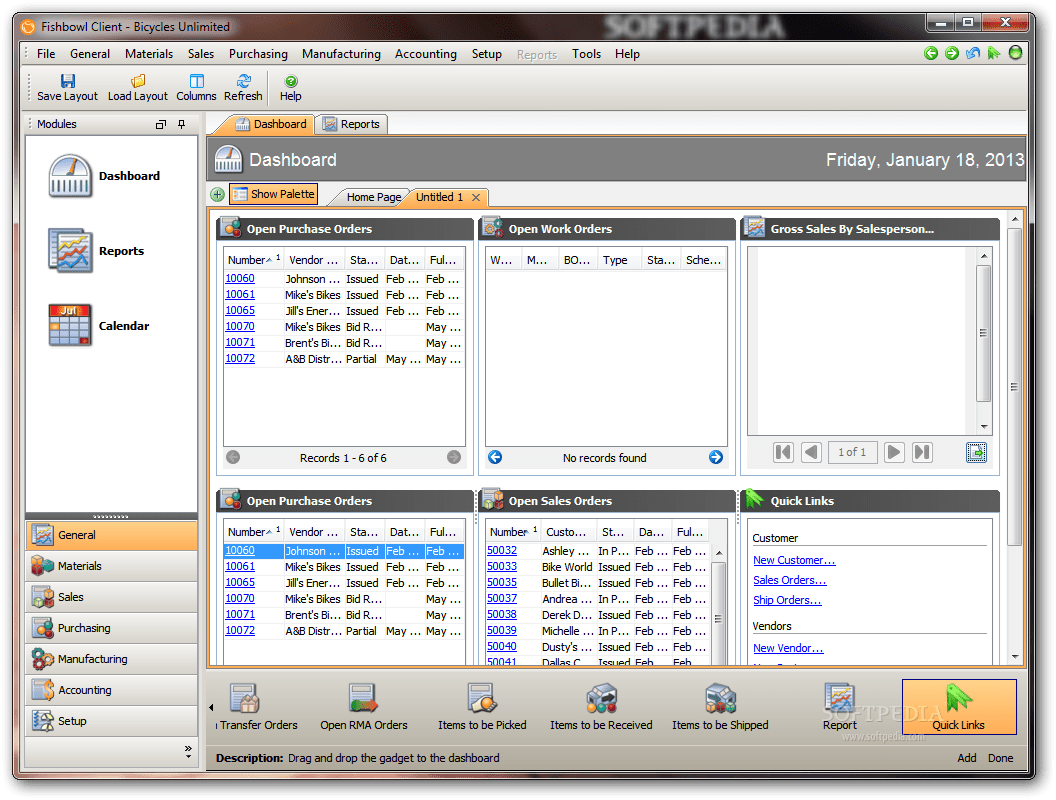 Fishbowl is the ideal production and inventory management solution for small and medium-sized businesses. Key features include inventory, material requirements planning (MRP),  shop floor, labor management, manufacturing orders and bill of materials, barcodes, and more. The solution can be deployed on-premises or hosted in the cloud.
Fishbowl features:
Barcode printing and scanning
Target tracking in multiple locations
Tracking by lot number, serial number, expiration date, and custom criteria
Multi-currency conversion
Conclusion
Effective inventory management is important for all businesses, whether large or small. Managing inventory manually can be a tedious and error-prone task, but inventory management software can simplify the process and help small businesses streamline their inventory management operations.
Choosing the right inventory management software for your small business depends on the unique needs of the business. Free inventory management software like Stackby simplifies daily operations, provides valuable information, and ensures that the company does not have to pay for unnecessary features. Join Stackby for free today and get 14 days free business trial.
There are a variety of inventory management software options on the market to meet the needs of small businesses. By effectively managing inventory, companies can optimize their operations, reduce costs and maximize profits. Understanding the inventory management process is critical to minimizing mistakes and choosing the most effective inventory management software for your business.