Asana Review 2023 - Features, Pricing and Alternatives
Looking for a task management tool to manage your projects and initiatives? Check out our honest Asana review with key features, pros, cons and suggested alternatives.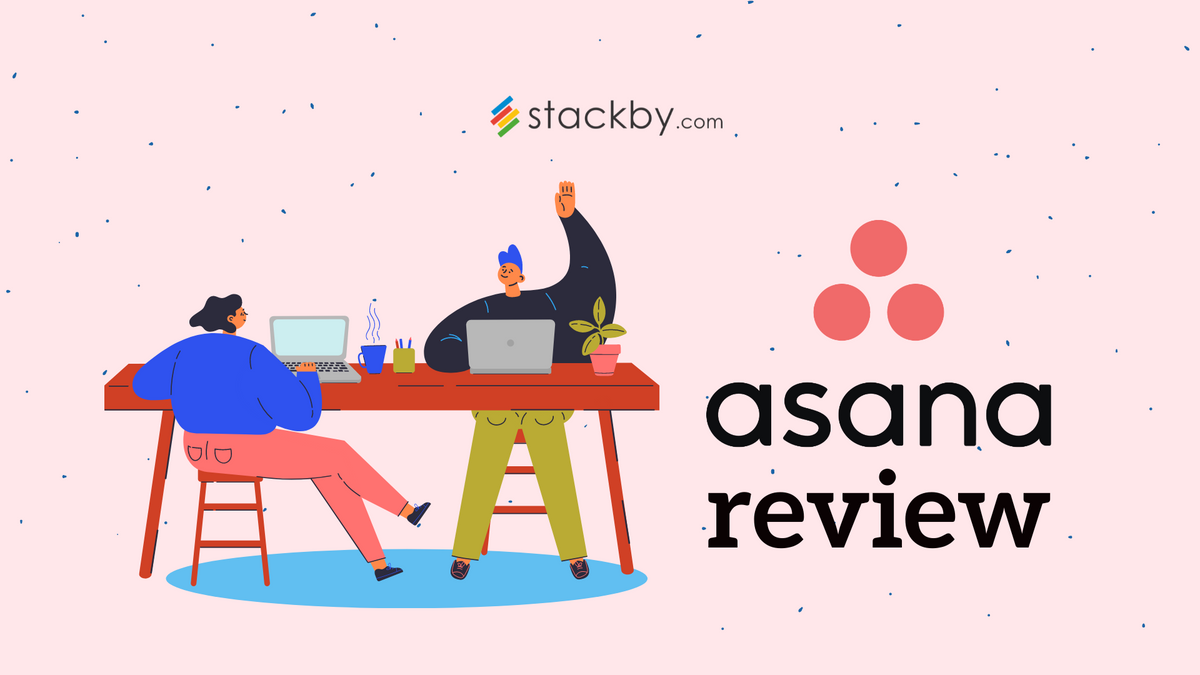 Overview
Welcome to the world of project management tools! Today, we'll be diving into an in-depth review of Asana, one of the leading cloud-based task management platforms. Launched in 2008, Asana has steadily grown in popularity over the years and has become a go-to choice for individuals and teams looking to streamline their workflows and manage tasks efficiently.
In this blog, we'll cover everything you need to know about Asana, from its key features and pros and cons to its pricing plans and real-world applications.
What is Asana?
Asana is a web-based application that helps individuals and teams organize, track, and manage their work. With its intuitive interface and powerful features, Asana allows users to create projects, assign tasks, set due dates, create dependencies, and monitor progress—all in one central location. Whether you're working on a small team project or managing complex workflows, Asana provides the tools you need to collaborate effectively and achieve your goals.
Key Features of Asana
1. Task Management:
Asana offers a robust task management system that allows users to create tasks, assign them to team members, set due dates, and track progress. You can easily organize tasks into projects and use tags to categorize and filter them based on priority, status, or other custom attributes.
2. Collaboration and Communication:
Communication plays a vital role in project success, and Asana recognizes that. With features like comments, file attachments, and task conversations, teams can collaborate seamlessly and keep everyone in the loop. Additionally, Asana offers integrations with popular communication tools like Slack and Microsoft Teams, enabling real-time collaboration and ensuring that important updates are shared across platforms.
3. Project Planning and Timeline:
Asana's project planning capabilities allow users to visualize their tasks and projects on a dynamic timeline. This feature helps teams plan their work effectively, identify dependencies, and ensure that projects are delivered on time. By having a clear visual representation of project timelines, teams can make informed decisions and adapt quickly to any changes or delays.
4. Automation and Workflows:
Asana's automation features help streamline repetitive tasks and save time. By creating rules and triggers, you can automate actions like task assignment, status updates, and deadline reminders. This reduces manual effort and allows team members to focus on more value-added work.
5. Integrations Ecosystem:
Asana integrates seamlessly with a wide range of third-party applications and tools, including Google Drive, Dropbox, Trello, and more. This means you can connect Asana with your existing software stack and create a unified work environment.
Pros and Cons of Asana
Like any tool, Asana has its strengths and weaknesses. Let's take a closer look at the pros and cons:
Pros:
Intuitive and user-friendly interface
Robust task management and collaboration features
Powerful project planning and timeline visualization
Extensive third-party integrations
Ability to scale from simple to complex workflows
Offers a comprehensive mobile app for on-the-go access
Cons:
Steeper learning curve for complex features and customizations
Limited reporting and analytics capabilities
Pricing plans can get costly for larger teams
Inability to assign multiple people to a task
Pricing Plans
Asana offers a variety of pricing plans to cater to the diverse needs of individuals and teams. Here's a breakdown of the different tiers:
1. Basic (Free) Plan: The Basic plan is ideal for small teams or individuals who want to get started with Asana. It includes essential features like task management, project creation, and basic collaboration tools but doesn't offer custom fields and forms.
2. Premium Plan: The Premium plan, priced at $10.99 per user/month (billed annually), is suitable for teams looking for more advanced features and customization options. It includes workflow builder, advanced search and reporting, custom fields, and timeline view.
3. Business Plan: The Business plan, priced at $24.99 per user/month (billed annually), is designed for growing teams and offers additional features such as portfolio management, custom rules, workload and approvals. It also provides access to the Asana API for custom integrations.
4. Enterprise Plan: The Enterprise plan is tailored for larger organizations with complex workflows and specific security requirements. It offers advanced administrative controls, Asana Audit Suite, user provisioning, and enhanced security features. Pricing is available on request.
Asana Applications
Asana is a versatile platform with applications in various industries and domains. Here are a few examples of real-world use cases:
Marketing Campaign Management: Asana helps marketing teams keep track of campaign timelines, assign tasks to team members, and collaborate on various assets such as social media posts, emails, and content creation.
Product Development: Asana aids product teams in managing product backlogs, tracking feature requests, prioritizing tasks, and coordinating cross-functional efforts.
Goal Tracking: Asana allows individuals and teams to define goals, set milestones, and track progress towards achieving them. It provides a clear visual representation of goals and holds team members accountable for their tasks.
Data Management and Insights: Asana's integration capabilities enable teams to connect their project data with external analytics tools, providing valuable insights into project performance and productivity.
Introducing Stackby: An Alternative to Asana
While Asana is undoubtedly a powerful project management tool, Stackby offers a unique alternative that combines the best aspects of spreadsheets, databases, and project management. Stackby is a no-code, cloud-based platform that allows you to create customizable workflows, automate tasks, and organize data—all in a familiar spreadsheet-like interface.
Here's how Stackby compares to Asana:
Data Management: While both Asana and Stackby offer data management capabilities, Stackby takes it a step further by providing a flexible spreadsheet-like structure with database functionality. You can create a stack with custom fields, link records, and visualize the data using different views, such as tables, calendars, galleries, forms, and Kanban boards.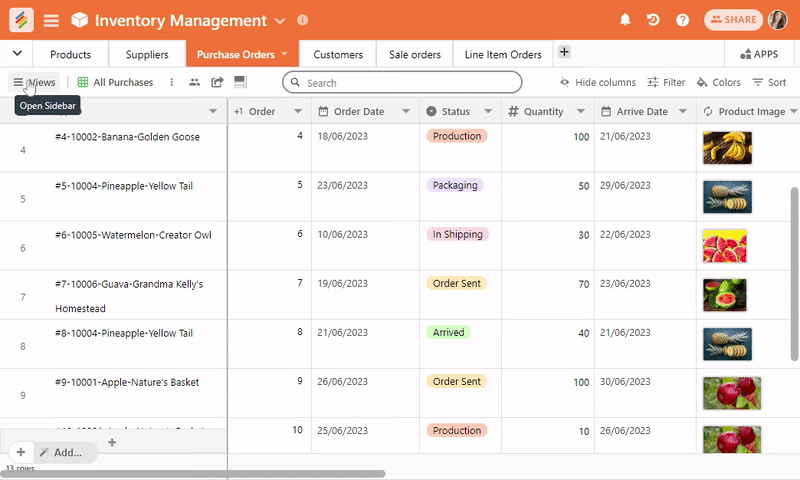 Automation: Stackby enables you to automate repetitive tasks and streamline your workflows with its intuitive automation features. You can set up triggers, actions, and conditions to automate actions based on specific events or changes in your data.
Integrations: Stackby offers seamless integration with 50+ API Connectors and 5000+ Apps like Google Sheets, G Suite, Zapier, Slack, and more. This means you can bring your existing data into Stackby and collaborate across platforms effortlessly.
UI: Stackby focuses on providing a simple and intuitive user interface, making it easy for users of all levels to navigate and work efficiently.
Reporting and Visualization: With the Stackby Apps marketplace, teams can visualize data via apps like charts, graphs, pivot tables, summary bar, goal tracker, time tracker, and more which helps teams gain deeper insights into your data.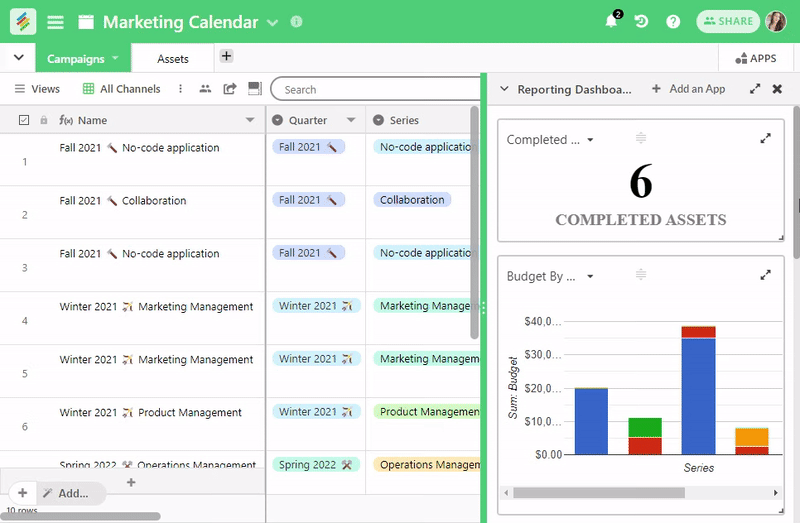 Below is a detailed comparison table highlighting the differences between Stackby and Asana:
Conclusion
In conclusion, Asana is a reliable project management tool with robust features for organizing and tracking work. Its user-friendly interface, collaboration capabilities, and project planning tools make it a popular choice for teams of all sizes.
However, if you're looking for a no-code platform that combines the power of spreadsheets and databases with project management capabilities, Stackby is an excellent alternative to consider. With its data management and collaboration features, automation capabilities, and seamless integration options, Stackby helps teams to manage their projects and data effectively.
Ultimately, the choice between Asana and Stackby depends on your specific needs and preferences. Regardless of which tool you choose, both Asana and Stackby can significantly enhance your team's productivity and streamline your workflows. So, go ahead and explore the options to find the perfect fit for your projects!