Top 18 marketing tools every small business should consider in 2023 & beyond
Marketing is tough. But with the right tools in your kitty, it can make your life easier. Learn more about top marketing tools you should have as a small business.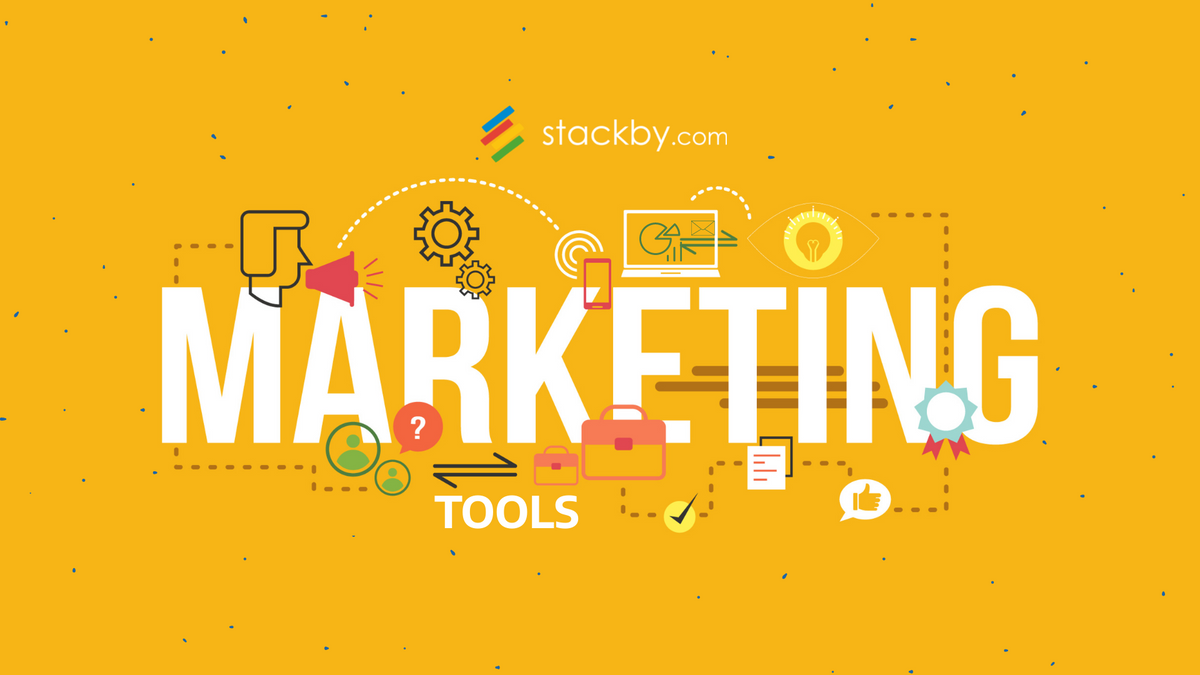 Starting a small business is a daunting task, and business owners have a lot to handle. One of the crucial aspects of running a successful business is marketing, which requires a top-notch marketing team willing to invest time and effort in promoting the brand among the target audience. Equipping the team with the best marketing tools from the outset can significantly enhance the business's chances of success.
Marketing tools come in several forms, and, in the age of technology, that includes automated email marketing campaigns, social media campaigns, marketing analytics and more.
They can range from campaign management or social media management platforms and email marketing software to website builders and SEO tools. These tools can help small business owners streamline their marketing efforts, reach their target audience effectively, and create a strong online presence. With the right tools at their disposal, small businesses can enhance their brand visibility, generate leads, and grow their customer base without breaking the bank.
What exactly is a marketing tool?
Any technique, service, or software that aids in promoting your brand, optimizing your content, and generating leads and conversions is a marketing tool.
Earlier the marketing tools were print, television, or radio but now there are different kinds of marketing like, social media marketing, online marketing, or email campaigns, content and there are many tools to serve your marketing needs, each with a specific purpose.
With a plethora of tools available, marketing teams may find it challenging to determine which ones to adopt. Before attempting to use all the available tools, it's critical to consider the following factors:
Who is your target audience?
Where is your target audience likely to be found?
What kind of content will be engaging and useful to your target audience?
What is the most effective way to deliver your content to your audience?
What is your product?
What does your product do?
How is your product different from what others offer?
What materials will your audience find most useful/engaging?
How can you deliver your materials to them in the most efficient way?
Why use marketing tools for small businesses?
"Great digital marketing tools have made it dare we say, easy to get ahead of your competitors without having a huge budget."
For your business to be among the 20% that will survive the second year, you must implement a marketing strategy that identifies, engages, converts, and retains your target audience.
Every company should plan a marketing strategy, tactics, or techniques that will help increase its sales and improve the visibility of the company in the market. To develop a marketing strategy, a company can use various marketing tools to promote and market its business, products, and services.
You don't have to reinvent the wheel - use these marketing tools to help your small business grow. We will introduce you to some business marketing tools that will help you build your business and connect with your target audience.
Marketing and Its Importance to Businesses
1. Effective Consumer Engagement: Businesses need to engage with customers and this is where marketing proves to be an effective tool. Customers can be engaged by telling them what they don't know and creating good content around your products and services.
2. Building and maintaining a reputation: The reputation of your business depends on how it grows and how long it lives. This is where marketing comes in as a way to increase brand equity for companies. And that happens when customer expectations are met.
3. Building relationships between customers and businesses: For a business to grow, it must build a long-term relationship with customers. Marketing is based on consumer demographics, psychographics, and behaviour and therefore provides insight into what customers want.
4. Increase Sales: As marketing uses different ways to promote products or services, it helps to increase the probability of better sales. Satisfied customers automatically become brand ambassadors of the company.
5. Maintaining relevance: Marketing helps a company stay relevant to its customers and its line of business. It helps to maintain good relations.
6. Making Informed Decisions: The fundamental questions for any business are related to how and why the products or services are produced. It emphasises the importance of marketing for businesses and that it connects businesses and society.
Benefits of using different Marketing Tools
There are many benefits to using marketing tools. The main thing is that it can save a lot of time and effort. For example, by consolidating all your social media elements into one platform like Hootsuite, you reduce the number of things you need to take care of.
You can use the same information in all your marketing efforts by creating valuable content such as an article or blog.
You will also collect a lot of data if you spend some time setting up your web analytics. This will help you learn more about your audience and improve your strategy.
Using a marketing tool can offer a range of benefits to businesses of all sizes, including:
1) Increased efficiency: Marketing tools can automate repetitive tasks, such as scheduling social media posts or email campaigns, allowing businesses to focus on other critical aspects of their operations.
2) Improved targeting: Many marketing tools provide audience insights and analytics, allowing businesses to target their marketing efforts to specific demographics, behaviors, and interests.
3) Enhanced customer engagement: Marketing tools enable businesses to communicate with customers on a more personalized level, helping to foster stronger customer relationships.
4) Better ROI: By using marketing tools to measure the effectiveness of campaigns and optimize them accordingly, businesses can maximize their return on investment.
5) Competitive edge: Utilizing marketing tools can give businesses a competitive edge by helping them stay up-to-date with industry trends, stay ahead of the competition, and respond quickly to changing market conditions.
6) Greater brand visibility: Marketing tools can help businesses establish a strong online presence, reach a wider audience, and increase brand awareness.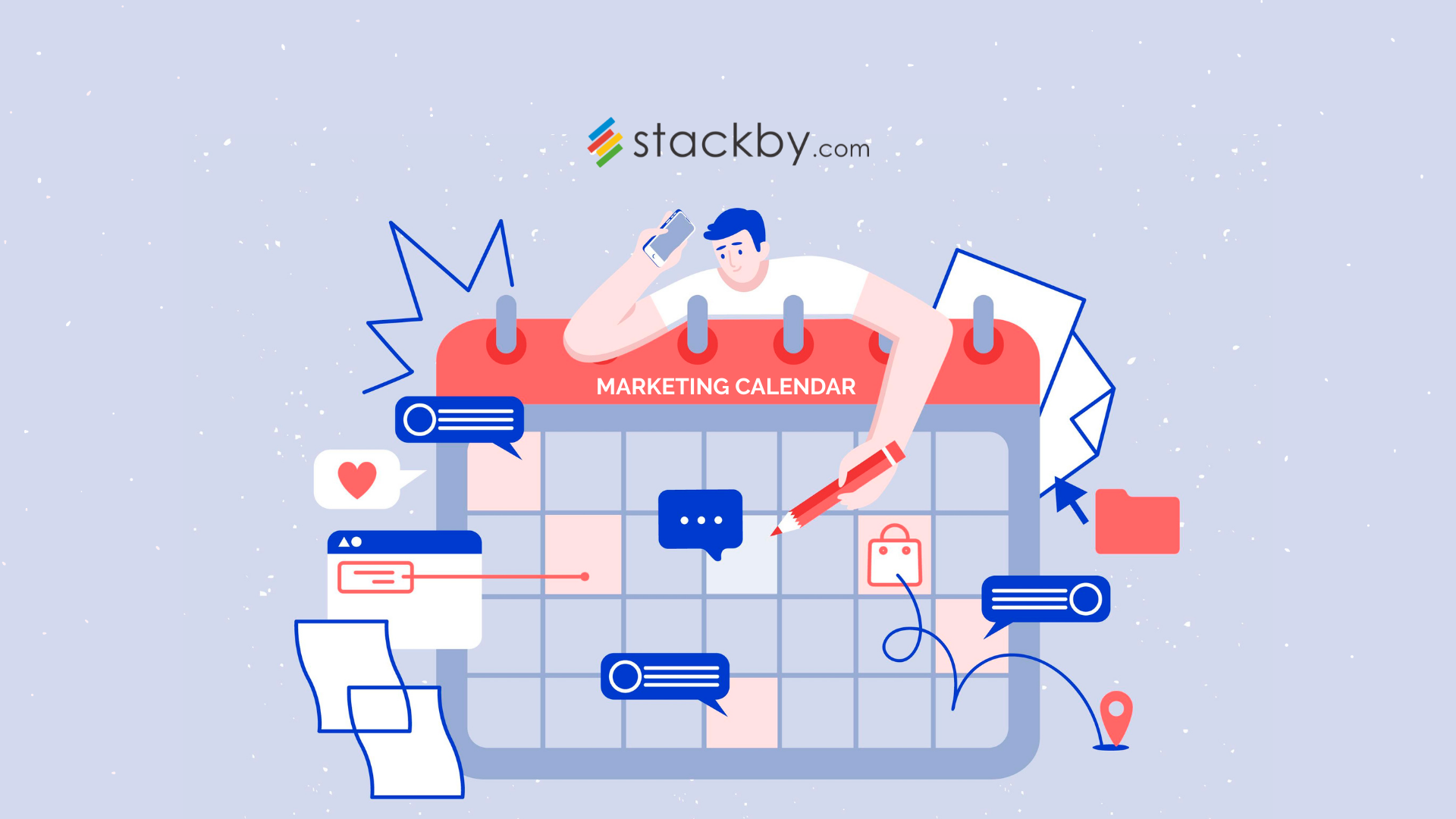 Small Business Tools for Email Marketing
The email has made its way from being simple messages between academics to widespread global usage. In 2022, the number of email users worldwide was forecast at 4.3 billion. This figure is set to grow to 4.6 billion in 2025, making up more than half of the expected world population.
(Best for all-in-one marketing)
A great platform for getting started with email marketing, whether you need a simple digital marketing tool or an advanced solution.
Mailchimp provides the resources you need to easily build email signup buttons and forms on your site, and you don't need to know how to code.
(Best for fully integrated business suite)
Zoho Campaigns is a platform built exclusively for email marketing. You bring in and manage the email database of your leads and contacts and send marketing emails to them.
(Best for e-commerce)
Drip marketing is simply sending a limited number of emails to your audience automatically, at a set time, based on actions they take or changes in their status. Businesses use drip marketing to keep in touch with an audience in a personalized and targeted way following important actions or dates.

(Best for legacy companies)
Moosend is a cloud-based marketing automation software designed to help businesses manage subscriber lists, customer segmentation, product recommendations, landing pages, and subscription forms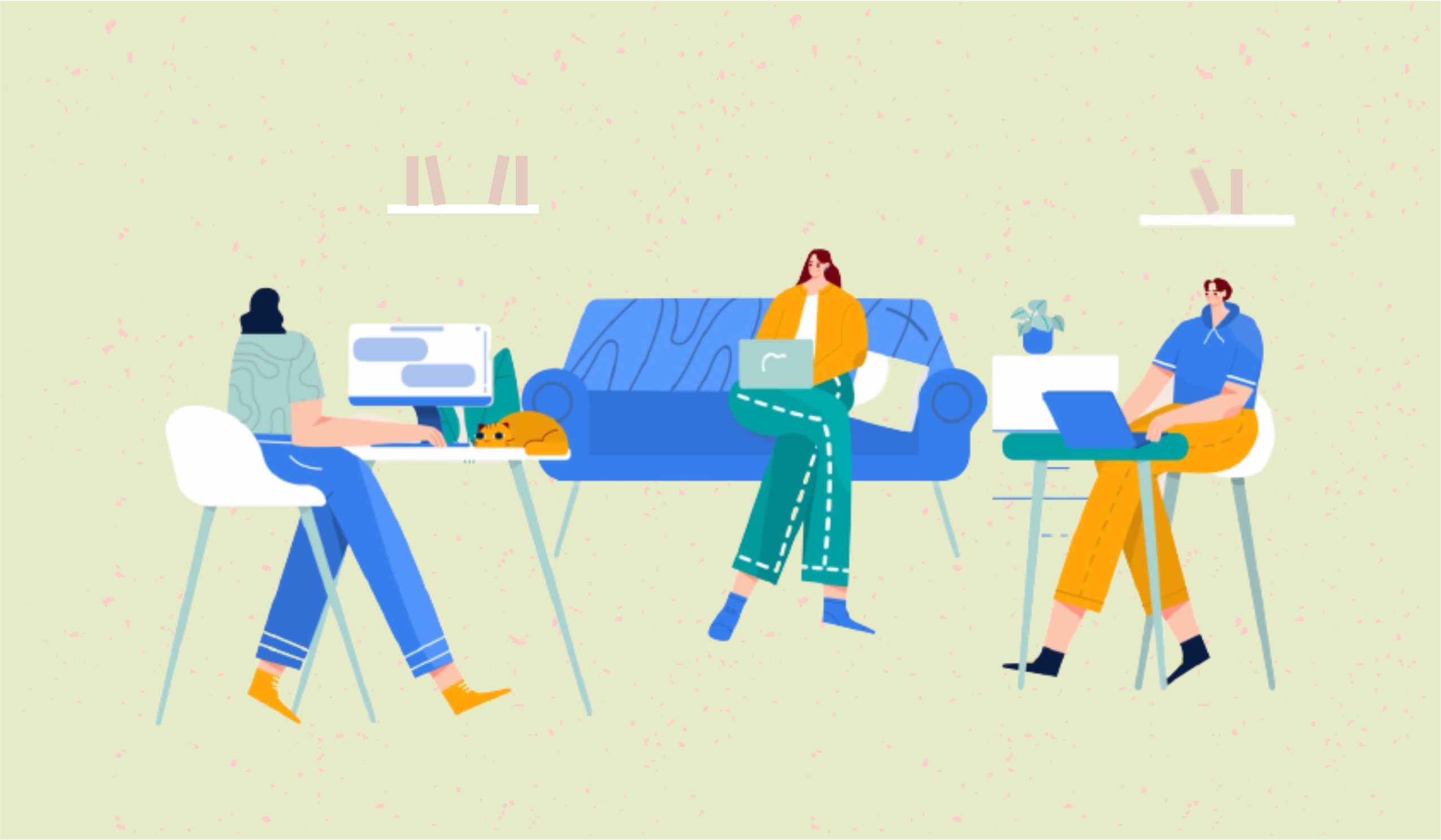 Small Business Tools for Analytics
What are Business Intelligence Tools?
The tools used by business analysts include various application programs that collect quantitative and qualitative data from various business systems and feed it into a data warehouse. This way, analysts can view and analyze data to enable smarter decision making.
Most companies use a combination of business analytics software, including statistical tools, predictive modeling, and data mining. Business analytics software provides organizations with deep insights into key insights that improve efficiency, productivity, and profitability.
To help organizations gain actionable insights from the data they generate, leading technology companies and startups around the world are creating business intelligence tools and technologies that provide seamless analytics solutions.
Today's advanced analytics tools for businesses with powerful features enable efficient data collection, analysis, and presentation in real-time, enabling businesses to identify trends/patterns in large data sets and create new business analytics models.
Below are the top most widely used business analytics tools and solutions designed for modern enterprises.
If you plan on launching a website, then you need to be familiar with Google Analytics. It allows you to capture and analyze data on your web traffic and visitors. If used effectively, you can greatly increase your site's user experience and conversion rates.
The KISSmetrics platform is perfect for SaaS businesses, allowing you to find out where your prospects are coming from, and map their journey on your website from the opportunity to the customer. KISSmetrics gives you the important data you need to optimize your marketing channels, attract more customers, and get them to convert once they reach your website.
Board features in the list of top-rated business analyst software tools because of its industry-leading business analytics model that permits users to create interactive and intuitive business analytics reports and dashboards.
Sisense - one of the most popular business analyst software tools - incorporates dynamic and robust text analysis functionalities that enable users to transform unstructured text into valuable business intelligence.F
| Read more : Top 15 Free Marketing Calendar Templates
| Read more : Top 10 Free Event Planning Templates
| Read more : Top 5 Marketing Campaign Templates
| Read more : Top 5 PR Tracker Templates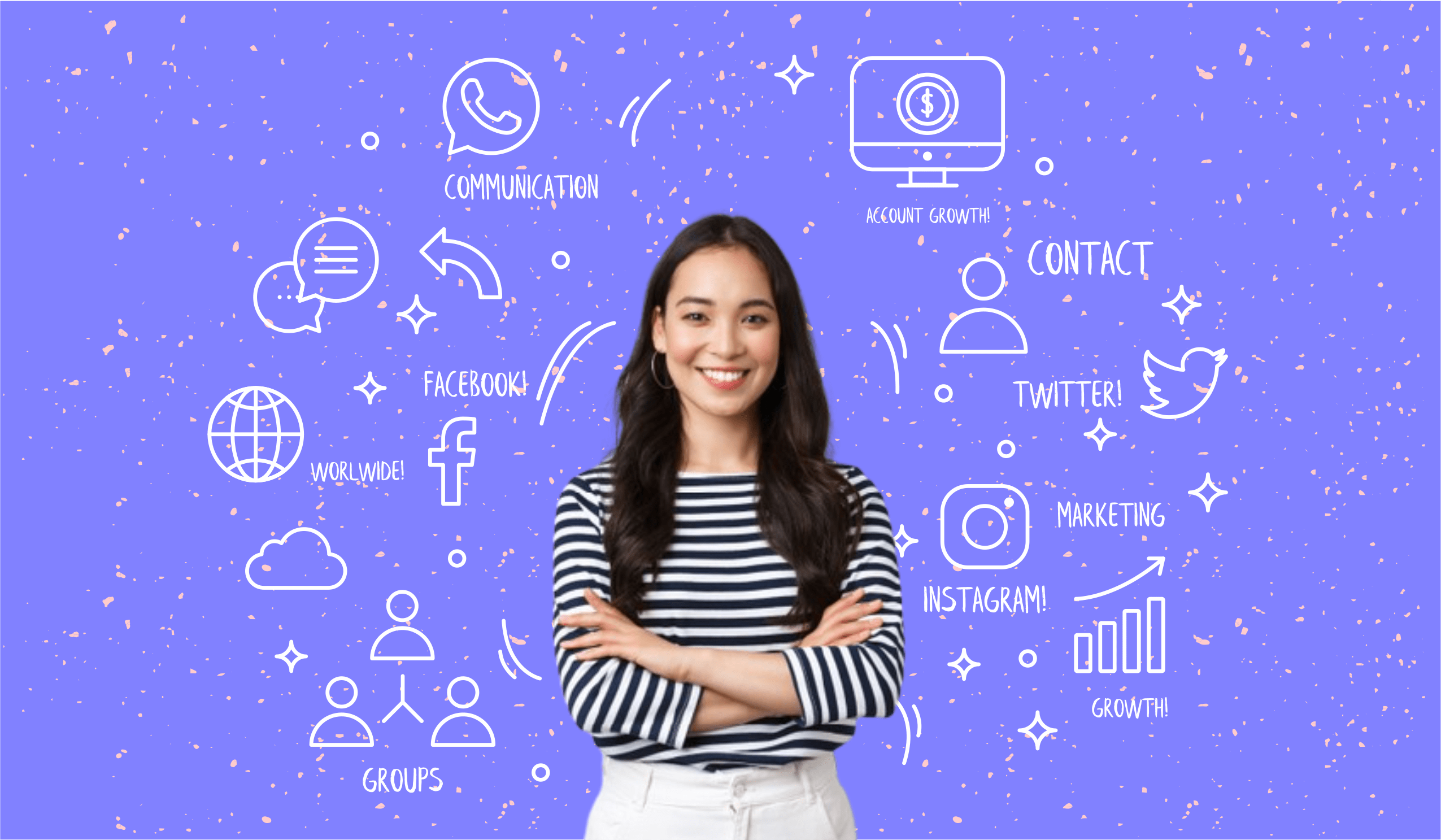 Small Business Tools for Content Marketing
Created or curated content + a mechanism for distribution to a targeted audience = content marketing.
Marketing tools are a great equalizer for a small business. And content is king.
Using the right tool correctly allows you to level the playing field and compete with the heavyweights in your industry, in other words: put your business growth on steroids (don't worry, no lifetime bans here).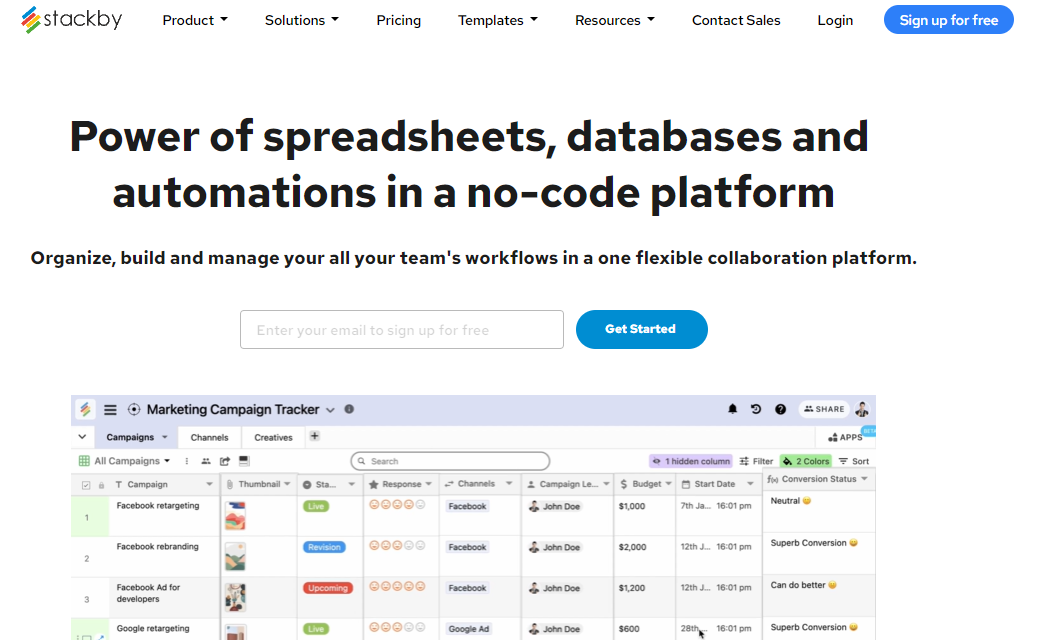 With Stackby, you can build your own content management platform using a spreadsheet style database and a fully customizable interface.
Stackby's database functionality allows users to easily organize, structure, and analyze data. Users can also customize their databases according to their business requirements, add formulas and create relationships between tables.
Stackby has several features that are especially useful for marketing teams, including content calendar, marketing analytics, campaign management, KPI metrics, reporting, and team collaboration.
a) Marketing Analytics:
Any marketing initiative needs proper tracking of goals. Stackby offers features that automatically bring all your or your client's website reports whether it's Google Analytics, Facebook Ads, YouTube etc., keyword reports from Search Console or even AdWords reports - directly in your tables via the native API connectors. You can connect your Stackby columns to popular third-party APIs to build custom marketing analytics dashboards in minutes and track your marketing metrics in real-time.
b) Campaign Management & Content Operations:
Stackby's campaign management feature helps businesses plan, organize and execute marketing campaigns. This includes features like task management, campaign & content calendars, and budget tracking. With Stackby you can manage your marketing campaigns, end to end content operations, collaborate with your team, and execute the best campaigns. You don't need another project management or content operations tool.
c) KPI Indicators:
Stackby's KPI measurement feature allows businesses to track their key performance indicators (KPIs) in real-time. This includes data such as revenue, customer acquisition costs, and customer lifetime value. Stackby's KPI measurement feature allows businesses to monitor their performance and make changes as needed. You can also create custom dashboards with visual charts and pivot tables.
d) Reporting:
Stackby offers a flexible reporting feature that allows businesses to create custom dashboards and reports based on their unique workflows. With Stackby, businesses can easily build their own no-code dashboards for analyzing, reporting, and tracking their data. Users can create custom charts and graphs, add filters and sorting options, and include interactive elements such as goal tracker, countdown trackers and more.
e) Team Collaboration:
Stackby's team collaboration feature allows businesses to collaborate and communicate with their team members in real-time. Sharing a workspace makes it easy for you to collaborate with team members if they have to work on more than one or all of the stacks within a workspace and saves time. Also chat, reminders and sub-tasks, take the collaboration a notch higher.
Content curation can be incredibly time-consuming when building a social presence. That's where Feedly comes in to help you search, organize and share relevant content. Feedly also integrates with several project management tools such as Slack and Trello.
Can't afford to hire a copy editor to review your blogs before you post them? Grammarly can save you from embarrassing errors. Use it in combination with your spell checker, and you'll be pleasantly surprised by how many typos you avoid.
A simple chat platform is all the project management software most small businesses need. Slack delivers that better than anyone and offers powerful features for businesses, but each comes with particular strengths. In general, Slack can be the better choice for small businesses and businesses that need a communication tool that integrates with certain apps.
| Read more : Top Tools for Digital Marketing Agency
| Read more : Decode your Marketing Analytics Data with Stackby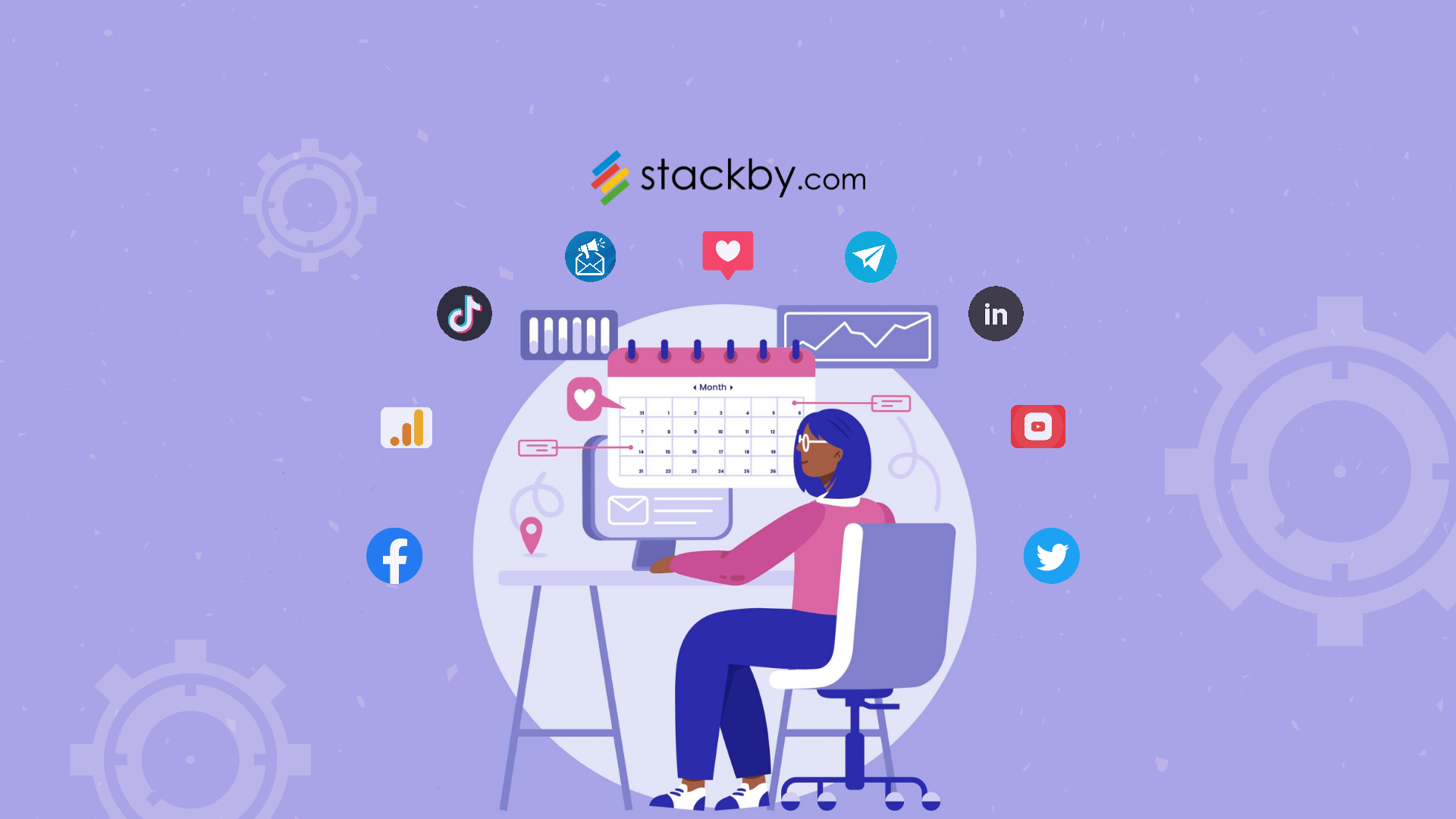 Small Business Tools for SEO
Are you ready to conquer SEO for your small business this year? Maybe it's a goal you've had for a while, but you don't know where to start. Here are a few of everyone's favorite SEO tools for small business owners and entrepreneurs.
As a small business owner or marketing team, you can better position the company to compete with larger sites online with the right SEO and digital marketing tool.
Semrush is a keyword research tool with content functions like automated topics and writing suggestions that can help you fashion your company's digital marketing strategy as well as blog posts and landing pages that are more likely to rank higher in search results.
A website is essential for all small businesses. With Wix, you can develop a stunning website without understanding any coding, making it one of the most user-friendly website builders available. It has hundreds of editable templates, and you can add various design components like text, photo galleries, and videos using its simple drag-and-drop editor.
You can also add a members' area, a reservation system, or an online store, depending on the kind of business you're running. Your website already has a mobile-friendly version, but if you want to make extra adjustments for smaller screens, you may use the mobile editor, which is just as user-friendly as any of the other tools.
Small Business Tools for Design and Infographics
Infographics can tell stories more excitingly through data visualization and help people process information at least six times faster than text alone. Also, the better people understand what you are trying to communicate, the more likely they will share your story with their network on social media or via email. Especially if your infographic template is visually appealing.
Of course, you can also try to create infographics from scratch, but this is probably a difficult and time-consuming task without graphic designers, especially considering the abundance of online resources.
The best infographic creators and software help you visualize your data by making your data easy to understand with a variety of customizable and creative templates.  A good infographic designer is essential for any business that wants to improve internal collaboration or external communication, whether the motivation behind creating an infographic is to improve Google letters and reports or a brand's social media channels.
That's why we've chosen the most powerful infographic software for this post that lets you turn any data into an exciting visual with an easy-to-use creation process without a graphic designer.
If you want your company to stand out from the rest, then it's time to design your marketing materials. The right imagery can go a long way toward making the product or service you offer seem more appealing and easier to understand. With Canva, this is done in minutes by using their intuitive designing tools and templates—you don't even need any prior experience with design tools.
An infographic makes it easy for you to communicate complex ideas to your target audience, making them an essential component of your content marketing strategy. The easiest way to create infographics is by relying on an infographic maker
Let the infographic maker of your choice help you create beautiful infographics for your website, brochures, and other marketing materials. Entice your audience with surveys, build trust by providing step-by-step instructions, and sell products and services more effectively within timelines. Also, use Venngage's concept map maker to visualize and simplify complex ideas to make your ideas and plans more appealing and easy to understand.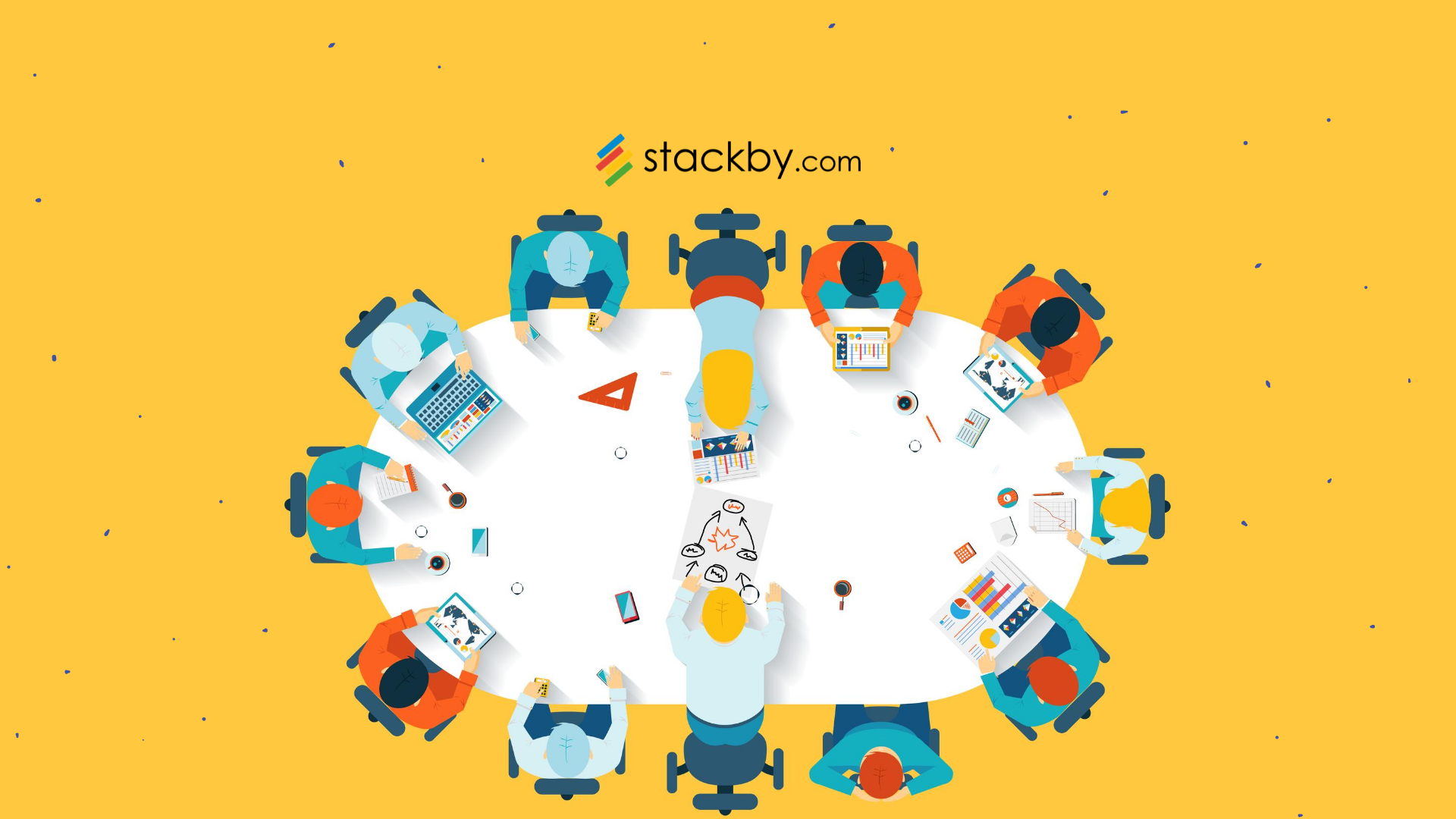 Small Business Tools for Managing Social Media Marketing
You may create an engaged online relationship with potential clients via social media. You are providing customers with helpful information about your goods or services by producing content like blogs. To promote a new product, you might blog about it. In addition to sharing photographs that are pertinent to your company, you can also reply to comments and inquiries.
Here, increasing brand exposure and online profile-building are your key goals. Hopefully, prospective customers will view, appreciate, and spread your work.
A simple social media platform with social media post scheduling as the main feature and WordPress integration. A lot of nifty advanced features are available as well for social media posts.
Buffer is another social media marketing tool that you can check out. It provides a free plan as well, making it a fantastic starting place for smaller firms. It provides a variety of features to assist with analytics, engagement, and scheduling. Its analytics may be a little too simple for your requirements. But altogether, it's a fantastic tool that even comes with an image editor and a landing page builder.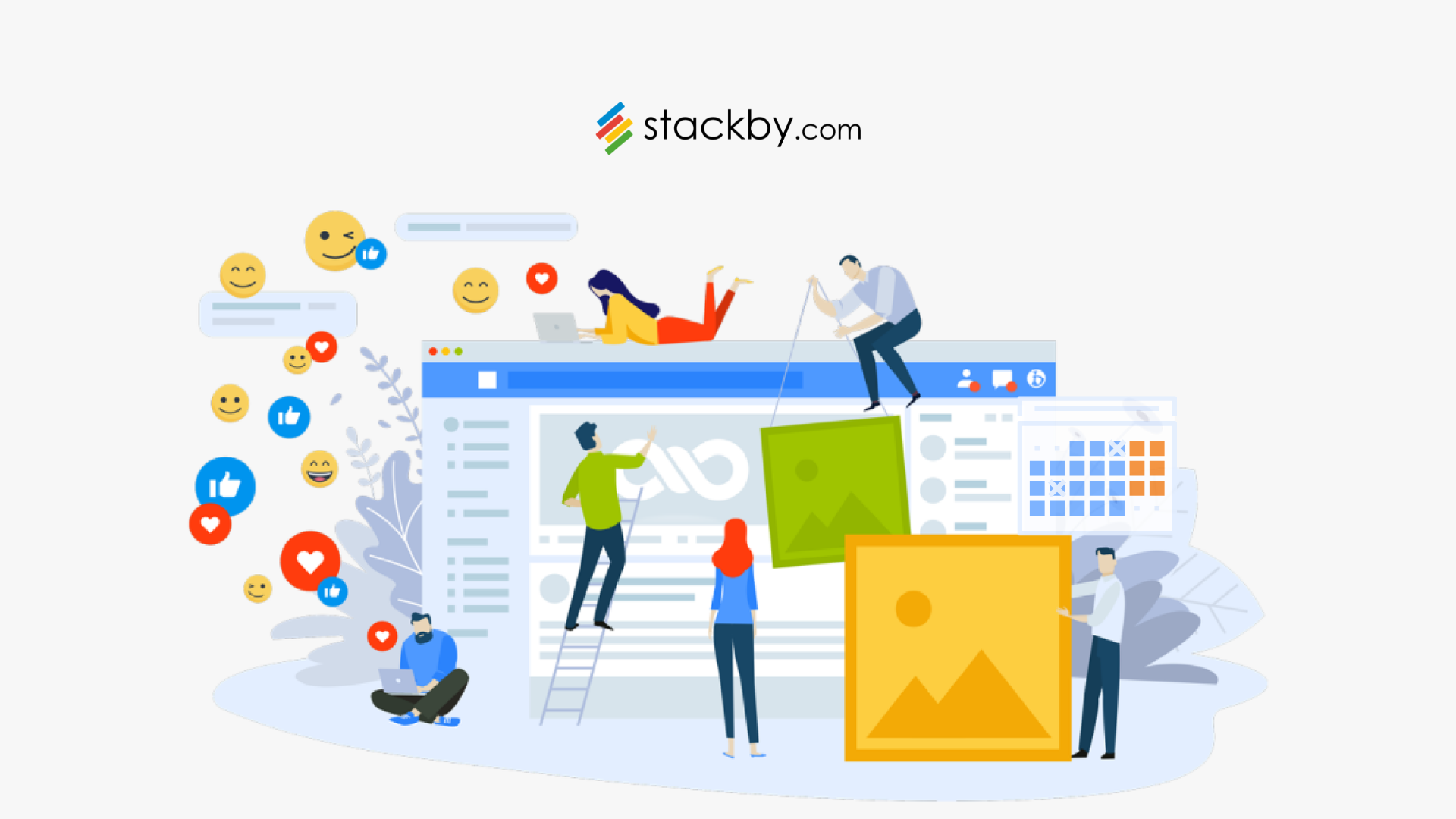 Conclusion
Marketing tools allow business owners and staff to automate a wide range of tasks, increasing productivity while lowering expenses. You also don't need a slew of tools to get started. Simply select the marketing tool most likely to assist you in resolving your most critical company concern.
These marketing tools can assist you in reaching your target audience, increasing brand awareness, and generating more leads and sales. From social media management and email marketing platforms to analytics and customer relationship management (CRM) software, there are many options available to help you streamline and improve your marketing efforts. By choosing the right marketing tools for your small business, you can save time, increase efficiency, and achieve your marketing goals more effectively.
Companies that automate their marketing activities have a better chance of finding qualifying leads and converting those leads into paying customers. An easy-to-use marketing management platform like Stackby can assist you in reaching your business objectives. So sign up with Stackby for free today & execute your marketing workflows, efforlessly!