How to Perfect Your PPC Campaign Management with Stackby?
In this article, we will talk about PPC Campaign Management, and how Stackby can help you with that. Read now to find more!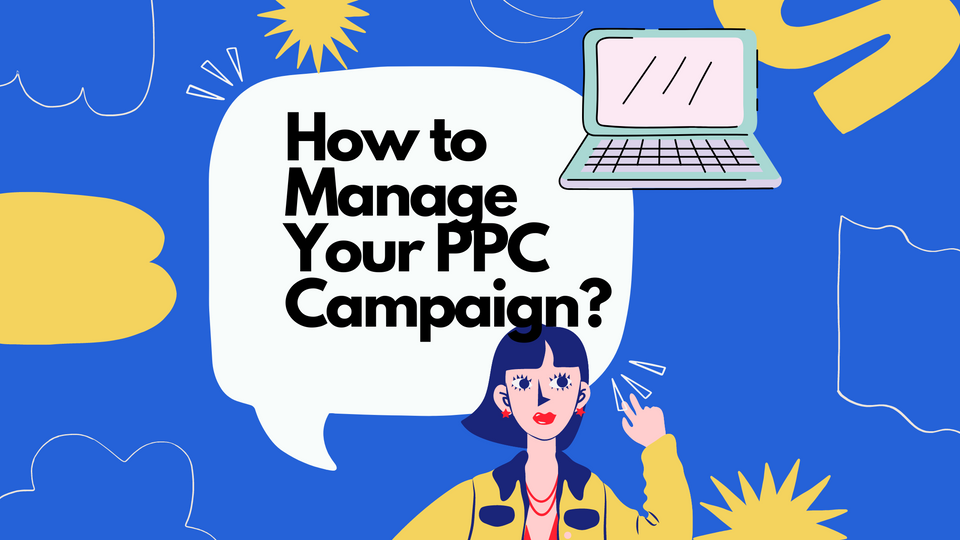 With the increased use of Search Engine Marketing by marketers all around the globe, PPC Campaigns are more relevant than ever. According to research, 50% of the people coming to a retailer's website from paid ads are more likely to buy it than any organic link.
74% of the brands agree that PPC is a huge driver for their business. Google Ads has shown a significant increase in its revenue from year to year.
More and more marketers understand that proper investment in PPC can result in guaranteed ad placement in the search engine result pages. This, in turn, is resulting in more lead generations. You can also use PPC campaigns to collect data and use it correctly to nurture leads according to the buyer's journey.
As you create your PPC Campaigns, it is essential to understand what a successful campaign entails and identify the possible missteps you should avoid.
What is PPC campaign management?
Advertisements are the oldest form of marketing to exist. A lot of people debate whether or not it is going to exist in the coming time? And it is a lonnnng drawn-out debate.
There are always other ways of marketing or channels coming up in the market. But the truth of the matter is, ads are not going anywhere. They just keep on evolving. And that is what PPC is. An evolved form of traditional advertisements.
PPC is the short form of pay-per-click; every time a user clicks an ad for a particular company, the advertiser pays a certain amount. This method enables the company to attract more people to use their product.
PPC effectively reaches the target audience as billions of people use search engines and social media platforms. Google searches enable these companies to understand their audience, which, in turn, helps them to advertise their company through sponsored ads.
It is also a great way to position yourself as an industry expert, which increases your audience's trust and assists to build your brand.
Google Adwords
I am sure you know about Google Ads. And if you don't exactly know, you must have heard about it!
A LOT of people get confused between Google Ads and Adwords. Let me just say that both are the SAME.
Google is the world's largest search engine with a 92.47% market share. This automatically makes Google the most popular option for PPC Campaigns. Google Adwords lets you create ads that will appear on their search engines.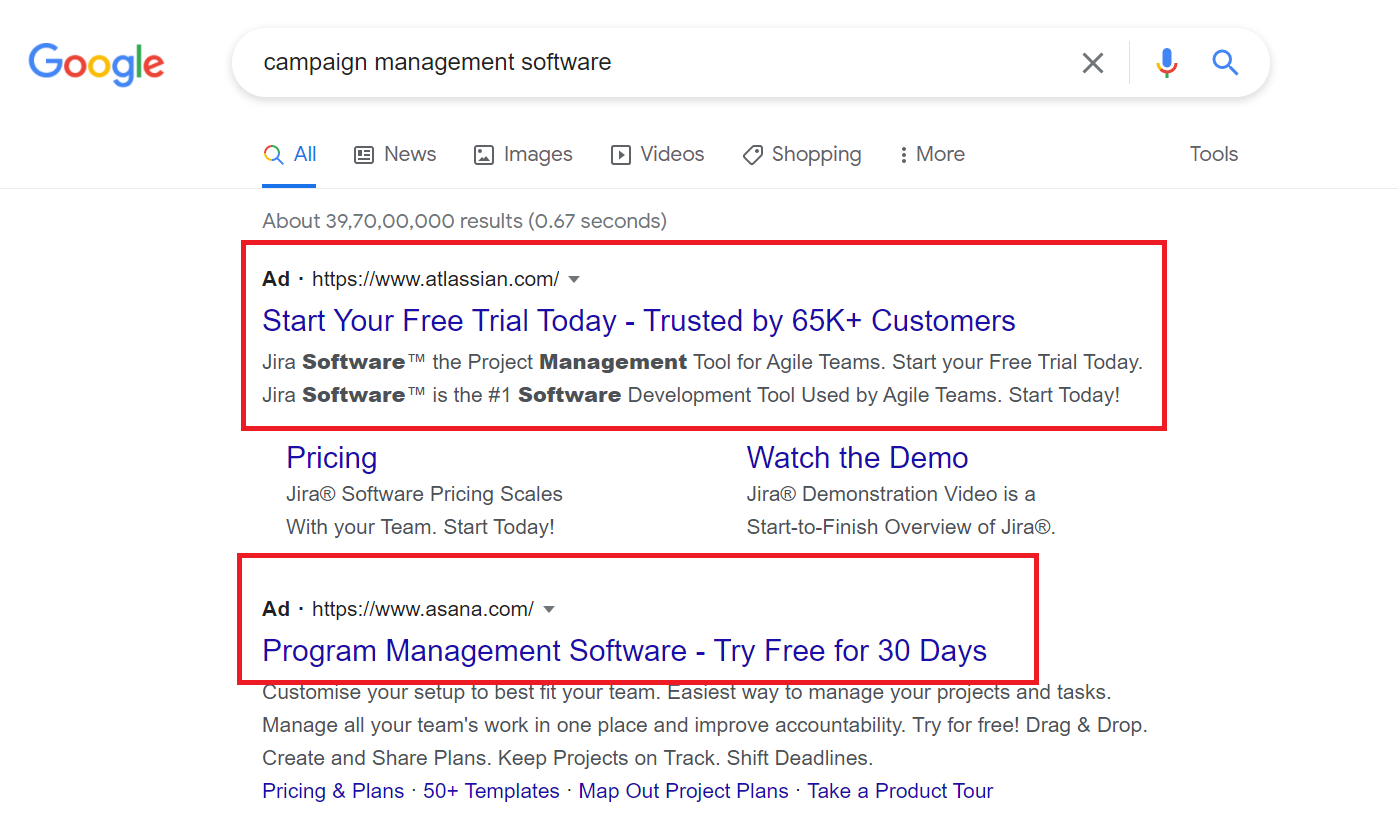 You create ads based on the keywords. Once you have bid on the keywords, your ad might be shown to the person searching for those particular keywords each time a search is initiated. Since Google is the largest search engine, it also has a vast number of advertisers.
It chooses the winning advertisements based on the size of your bid, the relevance of your campaign, and keywords. Now, this is based on your Ad Rank. And your Ad Rank has two metrics. But, first:
What is Ad Rank?
Ad Rank is Google's way of deciding which one of the competing ads will go first, second and so on, on a Search Engine Results Page. It also determines whether your ads are eligible for display or not. According to Google Support,
"Generally speaking, the ad with the highest Ad Rank gets to show in the top position (assuming the ads clear the relevant threshold), and so on."
Now, as mentioned before, Ad Rank has two metrics: Quality Score & CPC Bid.
Quality Score
Your Quality score includes:
Your Landing Page's Quality
Relevance of your ad
Your Click Through Rate (CTR).
CPC Bid
CPC Bid, or Cost Per Click Bid, is the high amount you want to spend for your ad.
How to Manage Your PPC Campaign?
So, now when you know the basics of PPC Campaigns, are you ready to start with your PPC Campaign Management? When it comes to PPC Campaigns, certain things need to be spot-on for a successful campaign.
Choosing the Right Keywords
Choosing the right keywords for your campaign is directly proportional to understanding your customer demand. If no one is looking for your product online, your campaign is not going to work. You need to make sure that there is at least a decent search volume for whatever you are offering. You can use Google Keywords Planner to do this.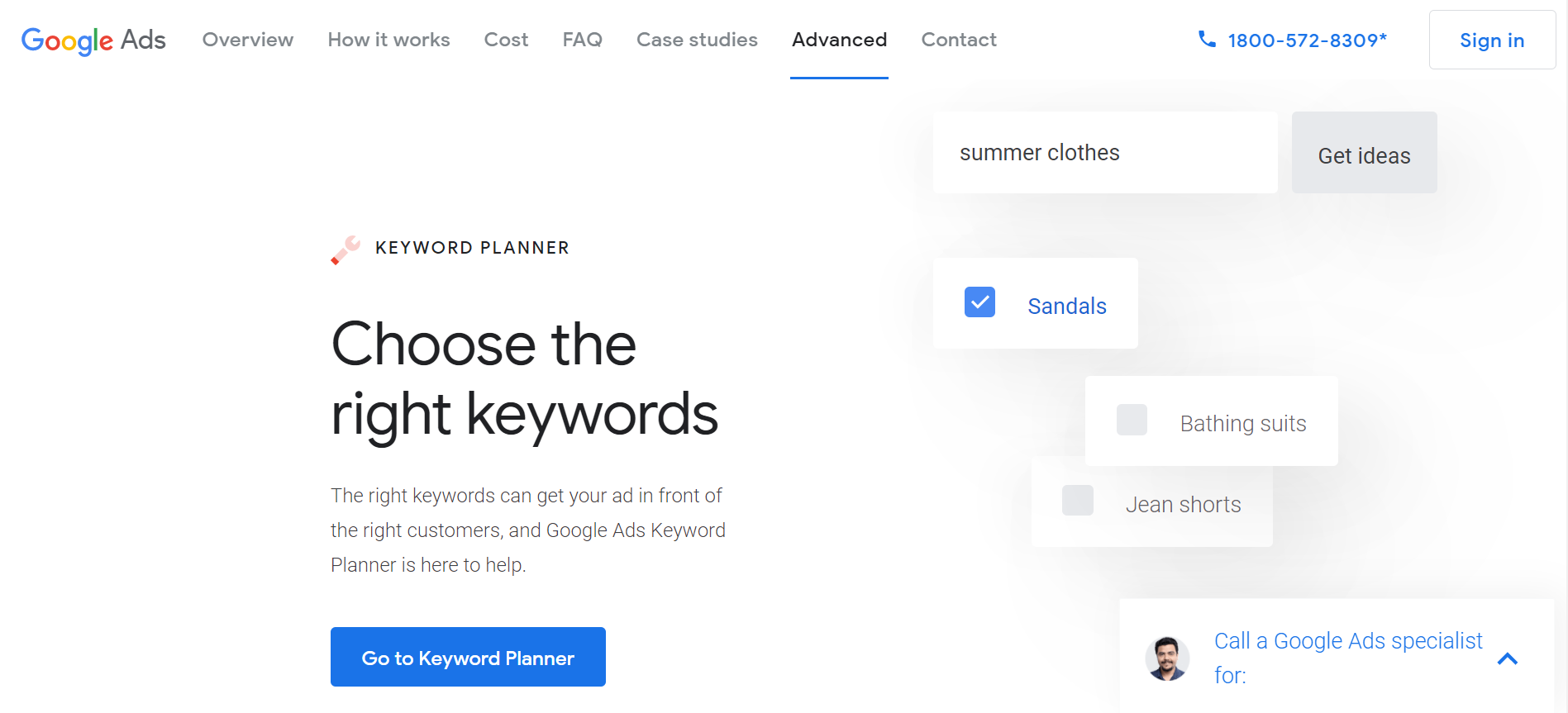 This tool is more like a thesaurus. All you have to do is list the keywords you think your leads might be looking for and enter them in the tool. Not only will this tool give you more relevant similar phrases, but it will also give you:
How many people are searching for those keywords?
How competitive are they in Adwords?
How much would you need to pay to make use of every keyword you are targeting?
When you have the answer to these questions, answer these questions next to narrow down your search for the right keywords.
What is the search volume for the keywords you are targeting?
Are the people looking for the said keywords likely to purchase from you?
Can you afford to make use of that keyword?
Negative Keywords
Also, when choosing the right keywords, make sure not to miss out on using negative keywords. Establish a list of the negative keywords (irrelevant keywords) while starting the campaign. Negative keywords can have a significant impact on your ad rank. It makes your ad show up for irrelevant keywords, which lowers your keywords' relevance.
As mentioned above, relevance is an essential factor in the quality score for any search query. So, low relevance equals a low-quality score, which eventually equals worse ad position and poor performance.
Define Your Goals
Targeted, successful campaigns don't aim to achieve everything at once. An important part of setting up and managing PPC Campaigns is defining a clear goal and appropriate metrics that can be measured against Key Performance Indicators (KPIs).
To define your goals, you need to be able to answer these questions beforehand:
How many conversions do you want to drive every month?
Your Ideal and Maximum Cost Per Conversion
Your Ideal and Maximum Cost-Per-Click (CPC)
Total Monthly PPC Budget
You can also keep track of all your KPIs, CPC and general campaign management in real-time with Stackby. Keep Reading to Find More.
Optimizing Your Copy
When investing in an Ad campaign, it is quite important to have a strong USP. Your Unique Selling Proposition is what makes you stand out from the competition. It gives your leads a reason to choose your business over your competitors.
This means focusing on your core strengths and finding out what you do better than similar businesses down the road. But it is also important to effectively communicate it to the people searching, who most likely will not have a lot of patience or attention.
You need to make sure that your copy has:
Defining and Eye-Catching Headline.
Clear copy, stating exactly what you do and how it will help them.
A strong CTA.
When you optimize your Ad Copy, you ensure that your ad attracts qualified leads who will choose your ad over the competitors. It will also repel the unqualified leads, which are not likely to buy and are just going to waste your budget by clicking through.
Track Your Conversions & Automate PPC Campaign Management
You can have the perfect ad copy, best keywords and a great PPC campaign, but you will never know how brilliant it is unless you track its performance. Tracking your PPC Campaign conversions helps you determine the actual impact of your ads.
Google Ads gives you a conversion tracking code within your AdWords account. You can easily add that code to your receipt. But, signing in and tracking your PPC Campaign in your Google Ads account can be a bit tiring.
You can use Stackby to track your PPC Campaign Management in real-time.
Now, how to do that? Is this another complicated way where people tell us it is easier but is difficult?
No, actually. Stackby keeps it brief, clean and easier to track. Stackby has a Google Analytics integration that lets you import Google Adwords data by the View ID. With Stackby's Google Adwords reporting Template, you can track all your KPIs separately in real-time.
What to Avoid for Successful PPC Campaign Management?
If the PPC campaigns aren't planned correctly, that can lead to companies losing more money on creating the advertisements than gaining profit from it.
But, a lot of marketers suffer from poor PPC Campaign management. This ends up costing them more money for their PPC Campaigns than needed and delivering underwhelming leads generation results. Here are some of the few ways marketers can go wrong with your PPC Management:
Building a basic campaign without making use of Google Ads' AdGroups tool.
Using and utilizing keywords in the ads without conducting proper keyword research.
Not adding 'negative keywords' or monitoring the campaigns to avoid the wasted spend.
Utilizing unengaging landing pages or home pages for the PPC Campaigns.
How to manage your PPC campaign with Stackby? (With Template)
Stackby is an all-in-one cloud-based work management platform that enables companies to work on it to help enhance their businesses. Due to its flexible options and several pre-designed and customizable options, PPC management becomes easier for companies.
As mentioned above, Stackby has a Google Analytics integration that lets you import all AdWords data in real-time. You can get the most out of this integration with Stackby's Google Adwords Reports Template, which you can use to keep track and manage all your PPC Campaigns. The Stackby campaign management template allows you to:
Import the data automatically, evaluate it and update it automatically as required.
Track all your PPC ads using the View ID.
Get a regular (daily, weekly or monthly) overview of all your ads. This will help you understand which ad or ad group works out for you and which is not.
Record the data related to different KPIs like CPM, CPC, ad cost, and cost per conversion for all the ads.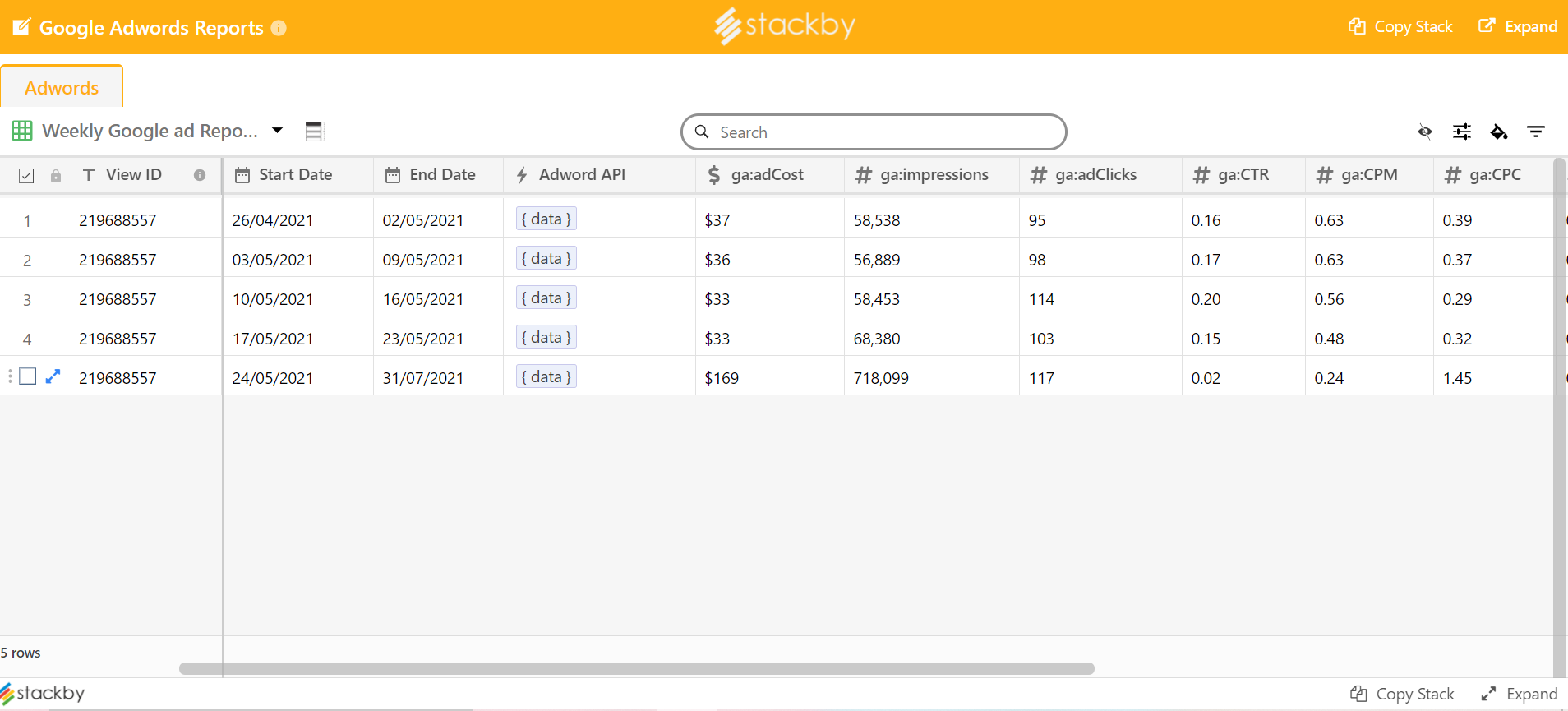 Track the number of ad clicks and impressions in real-time.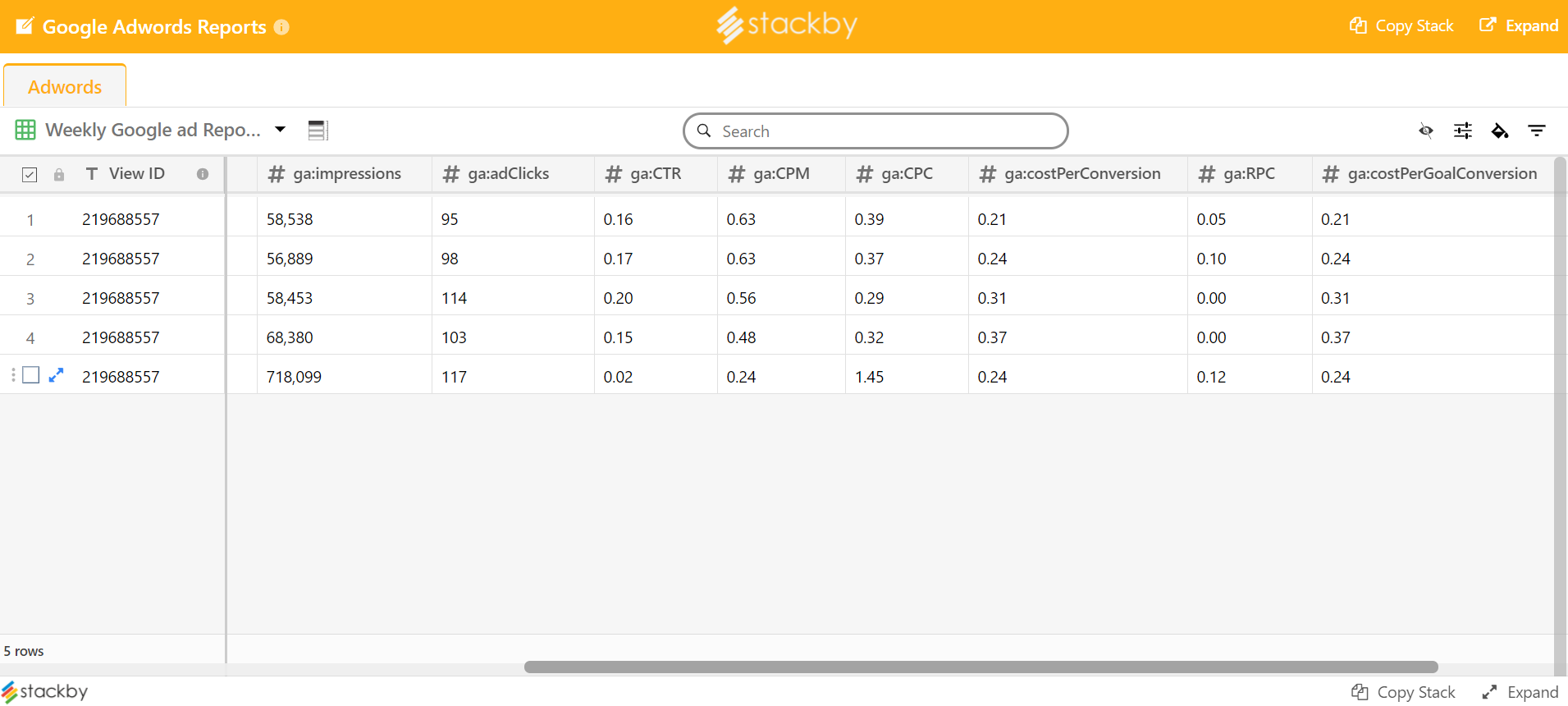 Track additional data as well, like CTR and cost per transaction.
Check Out: How to Create a Custom Google Analytics Dashboard with Stackby?
Conclusion
PPC campaigns are an integral part of any Search Engine Marketing strategy these days, and no marketer can afford to miss this. If you are running several PPC Campaigns, it can become difficult to manage them all at once. Stackby makes this easier for you. Sign up today and make your campaign management easier with Stackby!