5 Trends on Why Remote Work is the Future of Work
Is remote work just because of the pandemic? No. Remote work has been showing massive upward trends in the last decade. We uncover top five remote work trends that going to change the way we work, for good beyond 2020.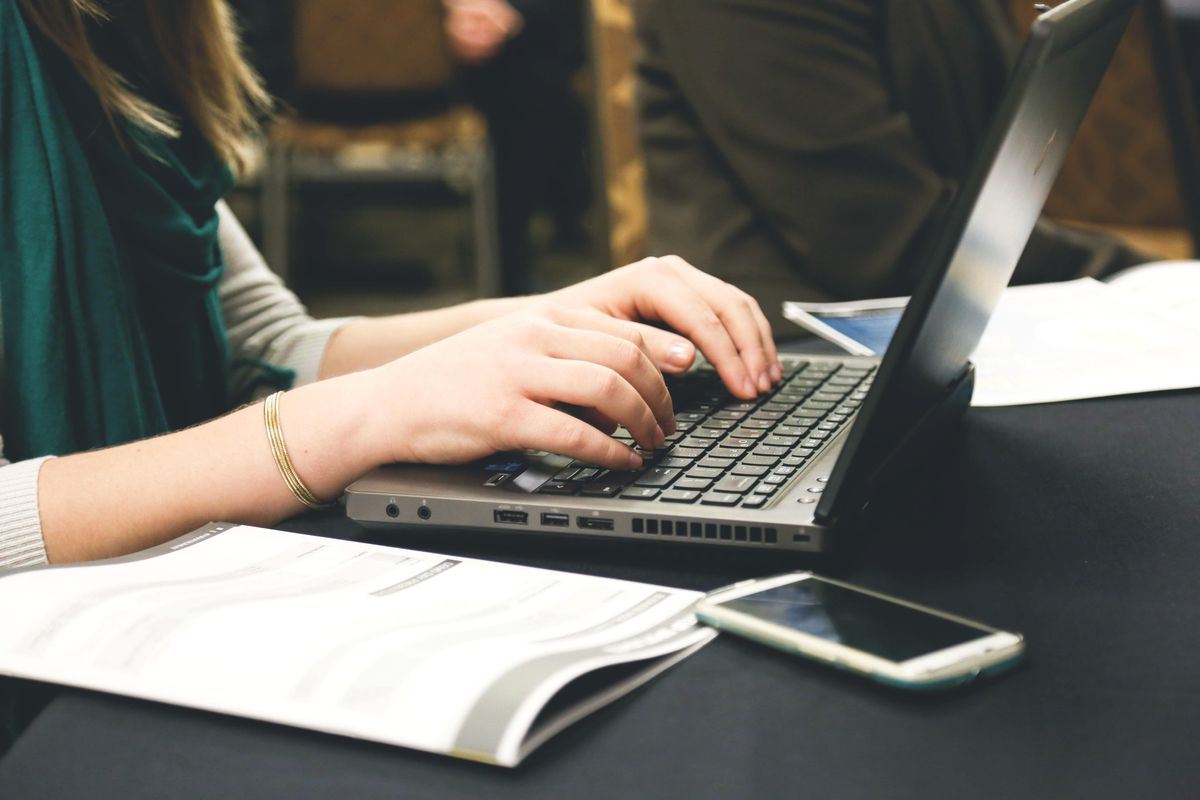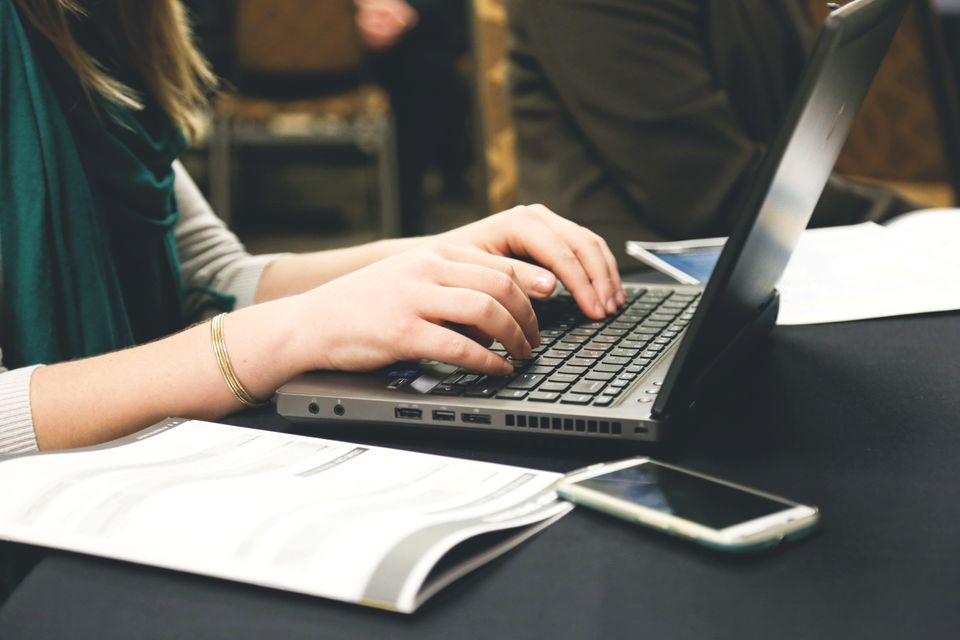 For many businesses, the COVID-19 scenario has brought them face-to-face with remote work for their team. As the n-Cov continues to hold the world hostage, many companies have gone the remote work way or are on the threshold of going over. That said, remote work is not a concept born out of the coronavirus season. In fact, it has been quietly scaling up even as many companies are still uncomfortable with the idea of remote employees.
When you scour the Internet, you come across stories about how companies and employees alike are embracing the idea of remote work. Companies, especially startups, have become aware of the benefits of remote work. It is not just limited to cost savings. The fact that you can hire top talent from anywhere in the world to cater to your international clients is the biggest motivator.
The biggest benefit for the remote work employee is job flexibility. In a 2019 survey done by Buffer, 99% of the respondents wanted to work remotely at least some of the rest of their careers. 95% of the respondents were most likely to recommend remote work to their coworkers, friends or family.
Both employees and employers have started seeing benefits of remote work. A study done in 2019 by leading flexible workspace provider, IWG, shows that 80% of employees in the US would choose a job which offered flexible working. A massive 74% of respondents believe that flexible working has become the new norm. 56% of those surveyed see organizational culture as the main obstacle to implementing a flexible workspace policy.

For many companies, remote work has already been set in place and running smoothly. For those that are on the threshold, the COVID-19 situation is just the reason to try it out for the first time. That said, remote work is the future of work. Sharing these 5 trends that will tell you why it is so:
Growth of Distributed teams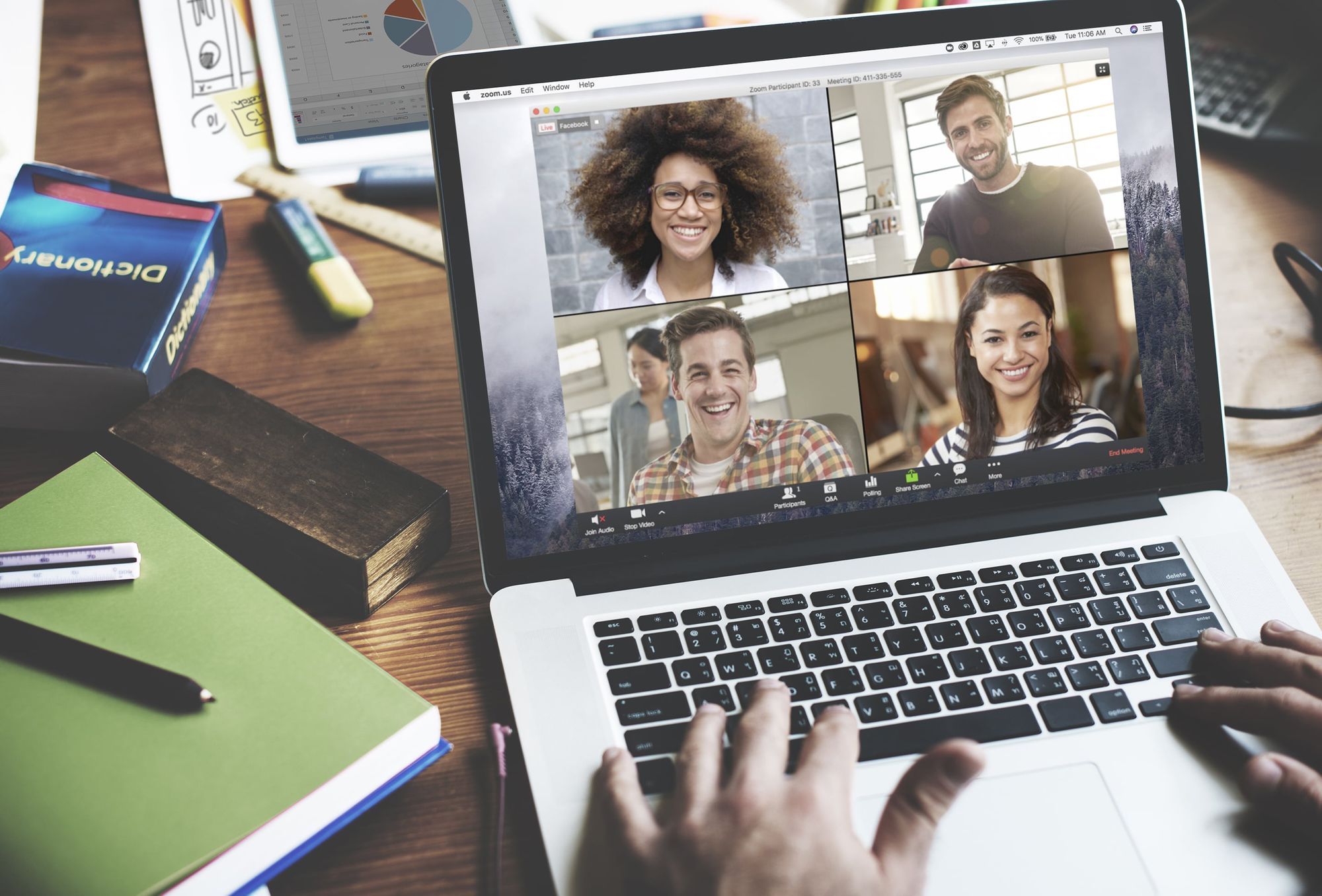 Even as veteran companies shy away from the concept of remote teams, start-ups have no qualms about it. In fact, there has been a marked increase in startups working with distributed teams. It is almost as if distributed teams are the new cloud for startup talent. They have been showing the way forward for quite some time now.
Here are some awesome examples of startups that have fully distributed teams.
Buffer is one. Their style of remote working is as popular as their social media management tool.
Zapier, the automation tool company, is yet another example with a fully distributed team and no headquarters. They are now over 300 people strong.
Invision, the design collaboration and prototyping platform, is another distributed team that can design and test products from anywhere.
Automattic, makers of Wordpress allows its employees to work from anywhere they want, and they have a pretty strong team of 900+ employees across the globe.
It makes the perfect sense for these companies and other startups/organizations to go the remote way.
From hiring to cost savings/cuttings to higher productivity, the benefits are many. Plus, a distributed team helps big time on the culture front for the startup. Constant and effective communication, trusting colleagues to act autonomously, etc., will be inculcated in their work culture right from the start. The key is spending money and resources on having a great team rather than investing in office space.
Rise of Integrations and Automation Platforms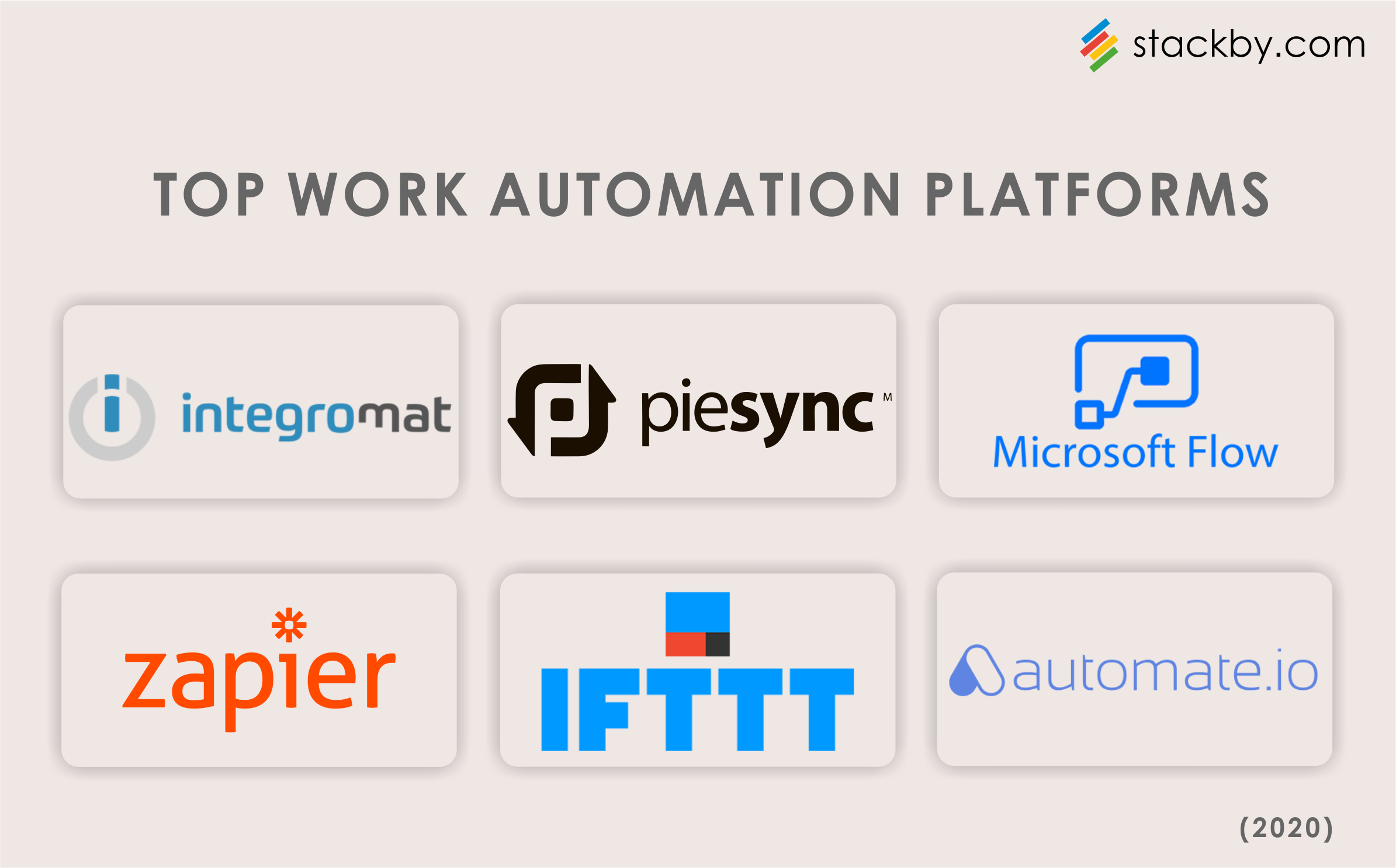 One of the reasons that contributed to the success of remote work is the advent of rise of collaboration and automation tools. As technology advanced, newer remote work tools have been introduced which helps remote teams work effectively across borders. For e.g. companies using Slack for communication has helped both in-office and remote teams save a lot of time from emails back and forth.
Similarly, automation helps businesses and teams work smarter by eliminating repetitive tasks and manual work. It also helps with automating workflow management, which is essential for remote work teams. It also helps remote teams automate their process. For e.g. Automate.io helps marketing teams focus on the automate their marketing side of the business. Automating emails, scheduling social media posts, running Twitter campaigns, etc.
Zapier is another automation tool, which helps you automate and integrate with 2000+ tools, including productivity and workflow management ones. Integromat, a Zapier-kind tool, is another that can help automate processes and workflows for remote work teams. Most of these automation tools have APIs or Application Programming Interface(s) that help businesses and teams connect with other tools.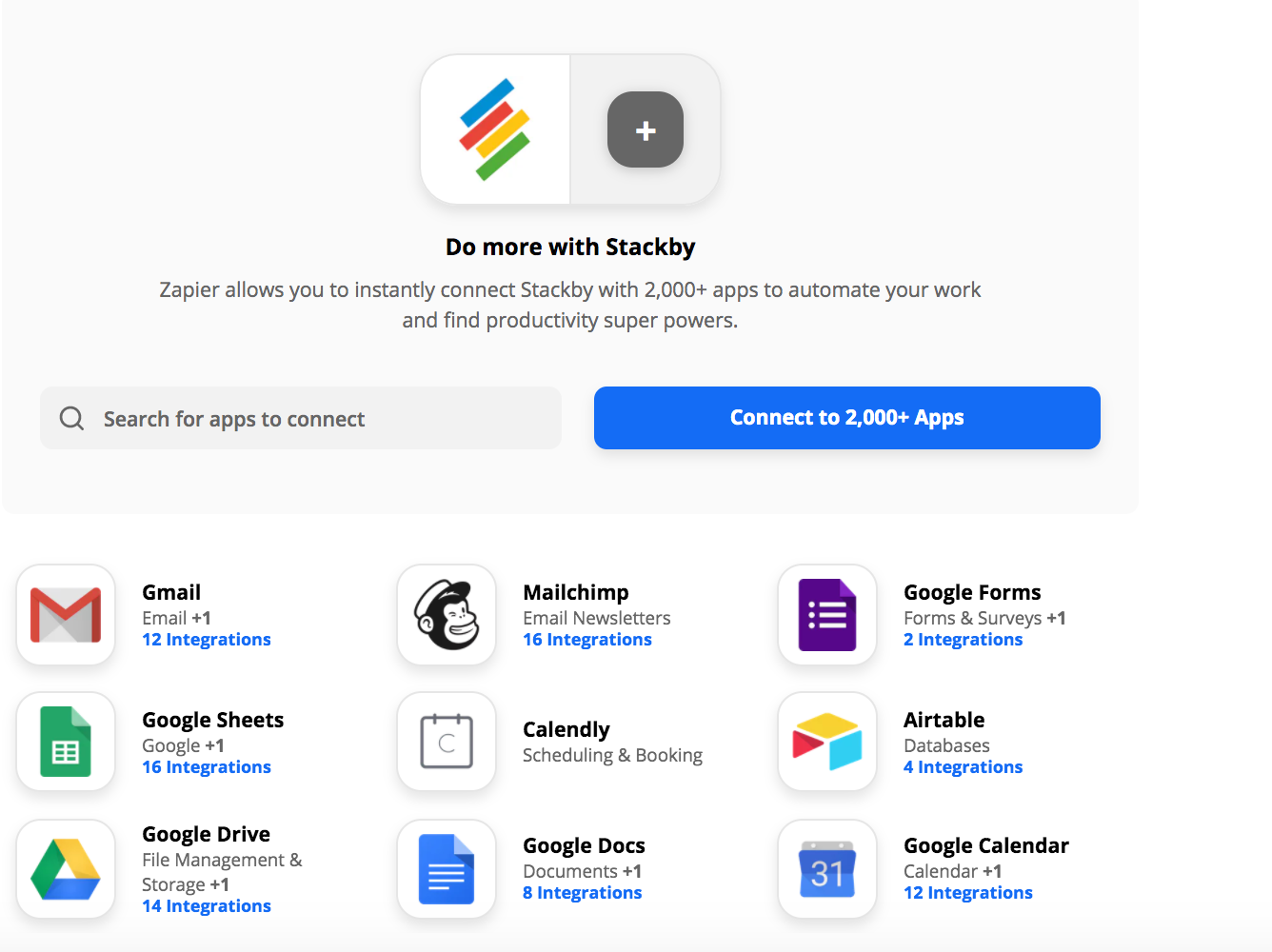 Also Read: Connect Stackby to over 2000 websites and apps via Zapier.
But of late, there has been a rise in the way APIs are being used - as more and more developers using it to connect to different tools. As per Programmable Web, there are more than 22,000 public APIs available in 2019, grew from just over 300 in 2015.
Not just developers, marketers, sales folks, non-technical end users have begun to see and reap the benefits of using APIs. Where they can connect APIs to their apps without any coding or programming.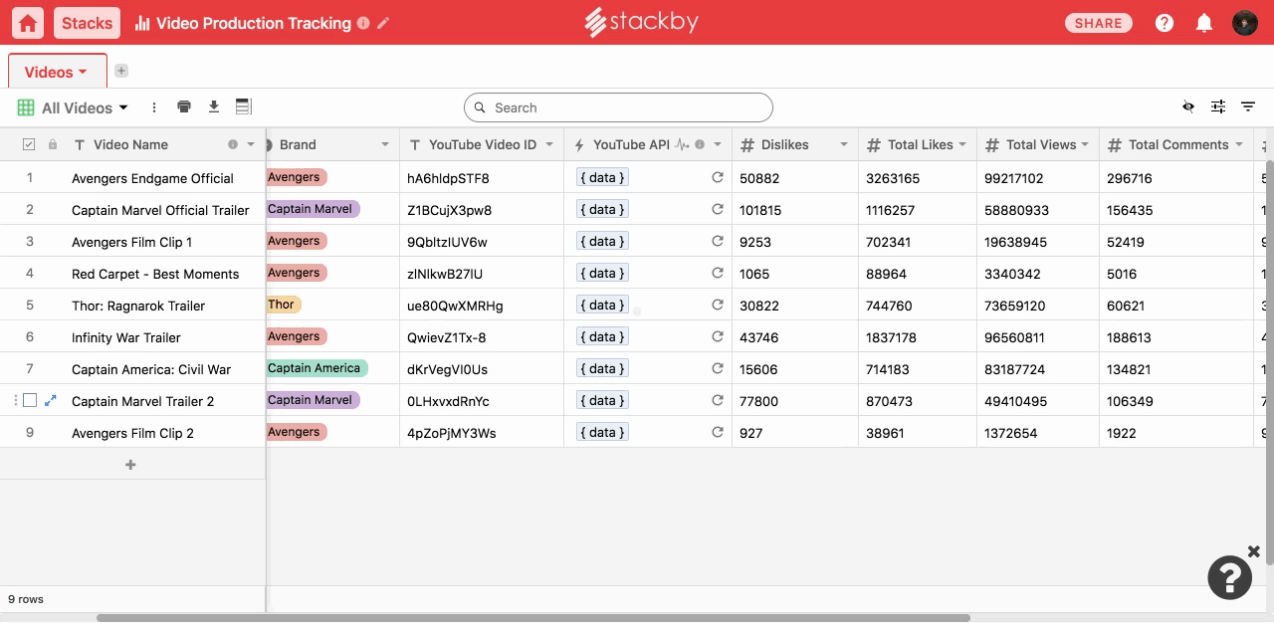 Stackby has native integrations to various popular services so by connecting columns to those APIs like YouTube, MailChimp, Facebook, Hunter.io and more - you can pull live metrics and data automatically in your columns and refresh the cell to bring it again in real-time.
Also Read: Top 7 Remote Work Tools for you to become remote ready in minutes.
Remote jobs are increasing
Over the past 12 years, remote work has seen a 159% growth. Healthcare and Computer/IT are where most of the remote jobs reside.

Glassdoor, the jobs and companies' reviews company, recently put out a list of 13 companies that are 100% remote to work for (they call them cool companies).
Collage.com, PartnerCentric, Automattic, Toptal, Close.io, Zapier, MoveOn, Aha!, Invision, TrustHCS, Modern Tribe, Articulate Inc., Student Loan Hero feature in the list. There, that is your list for the best remote companies to work for.
Gig economy is increasing
Over the years, gig or freelancing economies have seen  massive growth. The number of self-employed individuals soared by over 19% from 2005-2015. Temporary contract workers, independent contractors and professionals, freelancers, consultants come under gig economies. It is predicted that by 2027, the majority of the US workforce will be contract workers. Bigger corporations opting for more contract or freelance workers, an increase in fully remote companies and networking platforms for independent workers will be the contributing factors leading to a rise in gig economies.
Though freelancers have always been around, the rise of gig platforms like Upwork (which has been around for 10 years), Credo, Fiverr, Hubstaff Talent, Clutch, etc. have contributed to making networking easier for freelancers and independent talent and companies to connect.
Benefits of Remote work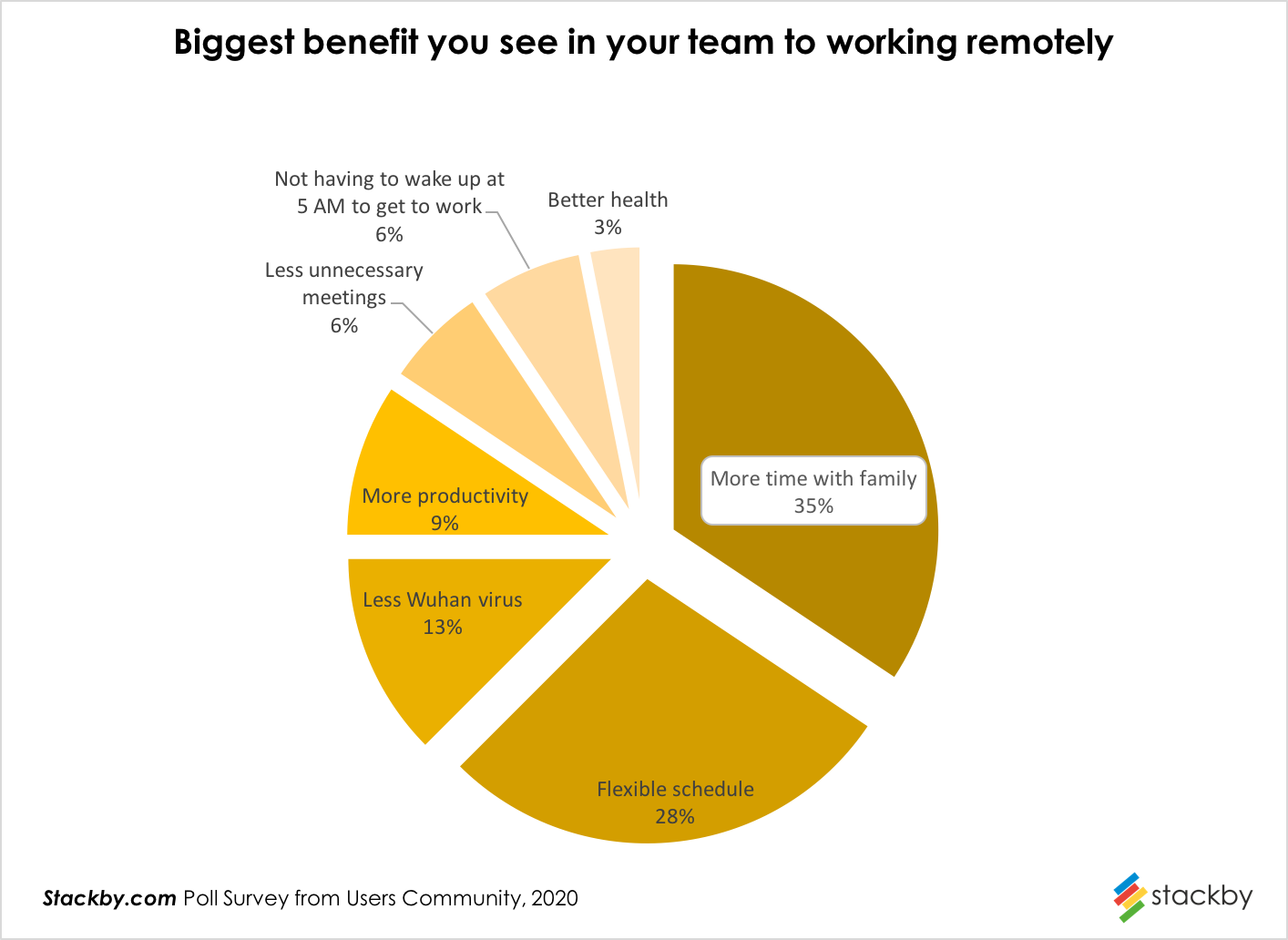 With companies clamoring to go remote with the onset of COVID-19, we were very much interested in knowing about the benefits and challenges related to remote work and how people and companies perceived them.
We put in a poll on our Stackby Community. Though people are still voting, we thought it best to share our initial results with you.
35% of the voters saw spending time with the family as the biggest benefit followed by 28% of voters going in for a flexible schedule.
It is true. Remote working or work-from-home adds to the time an employee spends with their family, especially, if they have kids. It helps create a work-life balance for the employee and creates a positive mindset for the employee. Then comes time saving - the time spent in commuting to and from the office.
The flexibility to choose the work and place makes more remote work teams happier which in turn leads to increased productivity. On the company side, having a remote team allows for 24/7 workflow due to the time-zone differences which in turn leverages productivity.

For companies, especially startups, a remote team converts into cost savings, especially costs associated with having a physical office or HR-related expenses, for e.g moving costs. The fact that hiring talent is not limited by geography is another aspect that comes handy when you are trying to scale up against all odds.
Leverage these remote work trends for your business and don't wait to adopt the tools and processes to get it started within your team.
Start your remote work journey today.