5 Remote Working Templates to boost your Productivity
How well are you prepared for the Future of Remote work? Dive into some of the templates that could be useful in tackling the challenges of remote working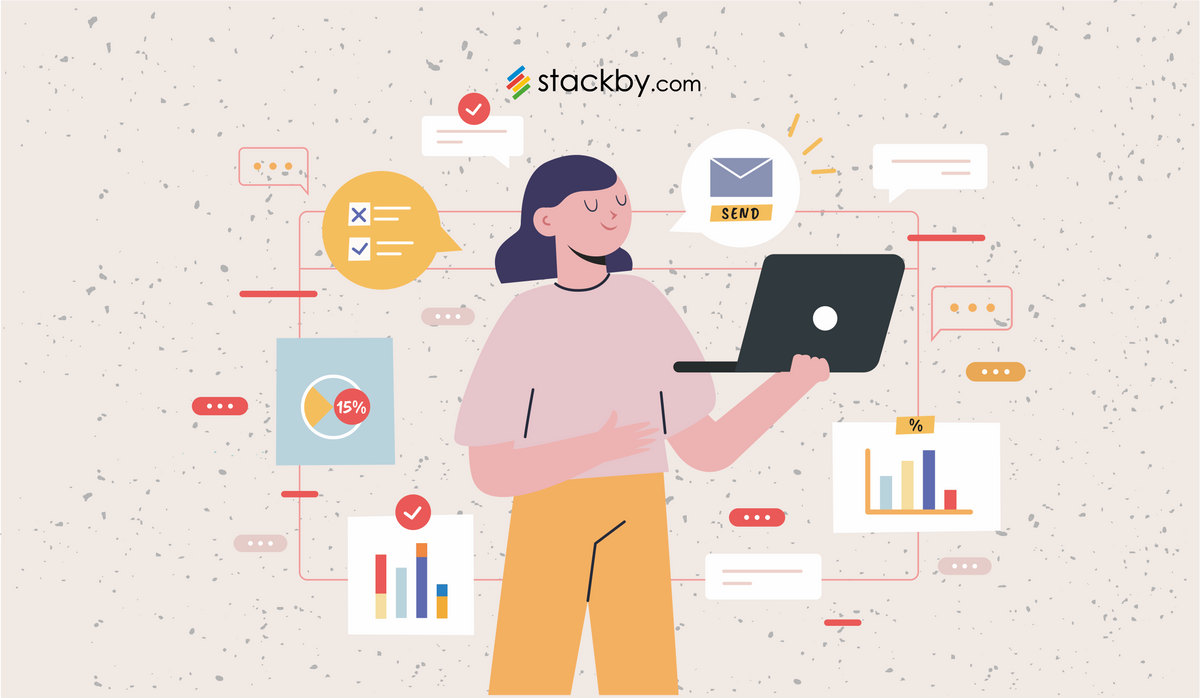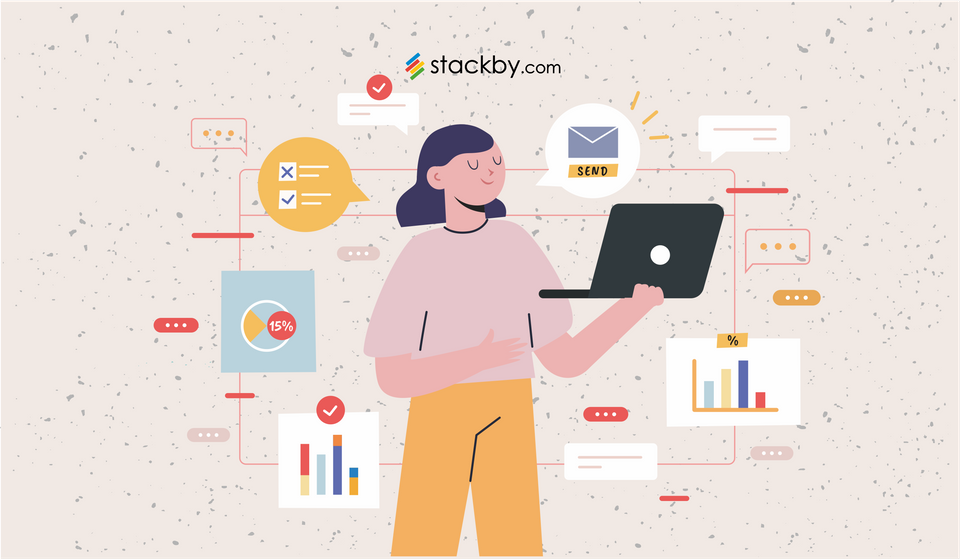 Future of remote work is going to be more acceptable. Almost 16% of the companies across the globe are fully remote and 77% of remote workers say they are able to be more productive while working from home.
Get your team to collaborate anytime, anywhere with these easy to use simple remote working templates that will support your work from home jobs. Use Stackby to set up team meetings, discussions, brainstorming sessions, and collaborations whenever teams require it. Manage and control all ongoing work, resources and other materials, keeping everyone connected no matter where they work. Stackby is a great platform for all restrictionless collaboration across geographies and time zones, and can be accessed anywhere through our mobile app. Embrace remote work using Stackby, and let your team be more productive through staying connected—without any need to commute!
In this article we name a few templates which help you be more productive by yourself working from any remote location or for managing and controlling a team of remote workers. There are templates for Daily Check-Ins, Weekly Team Meetings, checking the remote readiness, handling the Remote Team requests and tracking the online events.
Read More : Ultimate Guide to work management software in 2023
Keep your Remote Work Assessment ready
A Remote Readiness Survey Template gives employers access to determine whether the candidates have all the requirements in terms of means and motivation to work from home.
Every organisation might have a different set of requirements from the rest of the companies. Therefore, you can customise the template according to your needs. With this remote work assessment template, you can improve the hiring process and thrive in the market even with empty workplaces.
Areas of concern where remote readiness survey template might be useful are:
Remote Work Survey
Employee satisfaction survey
Help organise data
Level up your work with this easy to use remote survey template.
Download a Free Remote Readiness Survey Template
2. Daily Check-Ins for Daily Meetings

A Daily Check-in template is a spreadsheet format in which the employees can fill out their work schedules, task sheet and timesheets of different priorities for the day, and any problem they have can be asked in the template along with keeping the records of the check-in and check-out time of the employee for a particular day.

This template can be useful for :
Tracking the working hours.
Easy to use and offers flexibility.
Allows you to plan your day most efficiently, view complete actions for a week in a glance and add essential notes to get an optimised view.
Organise your day and plan for the upcoming days.
The time along with the composition of work can be recorded for all the types of work.
Organisations being the primary user of this template, it can also be used by schools, colleges and to note down family activities or as a personal planner.
Download a Free Daily Check-Ins Template
3. Manage your Remote Team Building Requirements
Until your remote team does not meet all their needs, organisations cannot expect a smooth workflow. The Remote team requests template is the perfect way to track and organise all the IT, Ops or any other requests from your remote teams.
You can even have a dedicated team to respond to these requests when IT handling is not required or available at the moment. Effortlessly manage all your remote requests by integrating all those requests with your workflow by the usage of Stackby's Remote Team Request Template.
Share the form to all your remote workers and ask them to fill in the details. Their responses will be automatically collected on your table so that you can take appropriate actions.
Download Free Remote Team Request Template
4. Make weekly Team Meetings More Engaging

Manage all your weekly team meetings and jot down all the important minutes of meetings to ensure that all members are in line with the course of actions by checking the status and all the resource allocation.
Get access to this Weekly Team Meetings template to organise your remote teams without any constraints.
Weekly team meetings should be meant to solve problems, discuss future actions and assign tasks. These types of team meeting agenda have value and can keep the entire team engaged. If your team does not feel that your weekly meetings are meaningful and valuable, they will not be bothered to attend.
Meetings with a strong agenda, invite more participation and collaboration. Use Stackby to send task workflows, assigned leads and resources, time duration or other details that give your team members important context for the meeting or to start a virtual meetup.
Download Free Weekly Team Meeting Agenda Template
5. Plan and Manage your Virtual Events
Now attend virtual events from anywhere in the world. Track and manage all the online virtual events for your company. Be it webinars, tours, conferences, trade shows or sales meetings. Manage the event calendar from a single place with the access of Stackby's Online Event planner Template .
Use this comprehensive easy to use virtual event planning and management template to make remote work easy by ensuring smooth running.
A few points to Note:
Focus on the most important virtual meeting needs
Increase audience participation
Brand Customization
Use our Online Event Planner Template for a smooth Event- Planning- Management.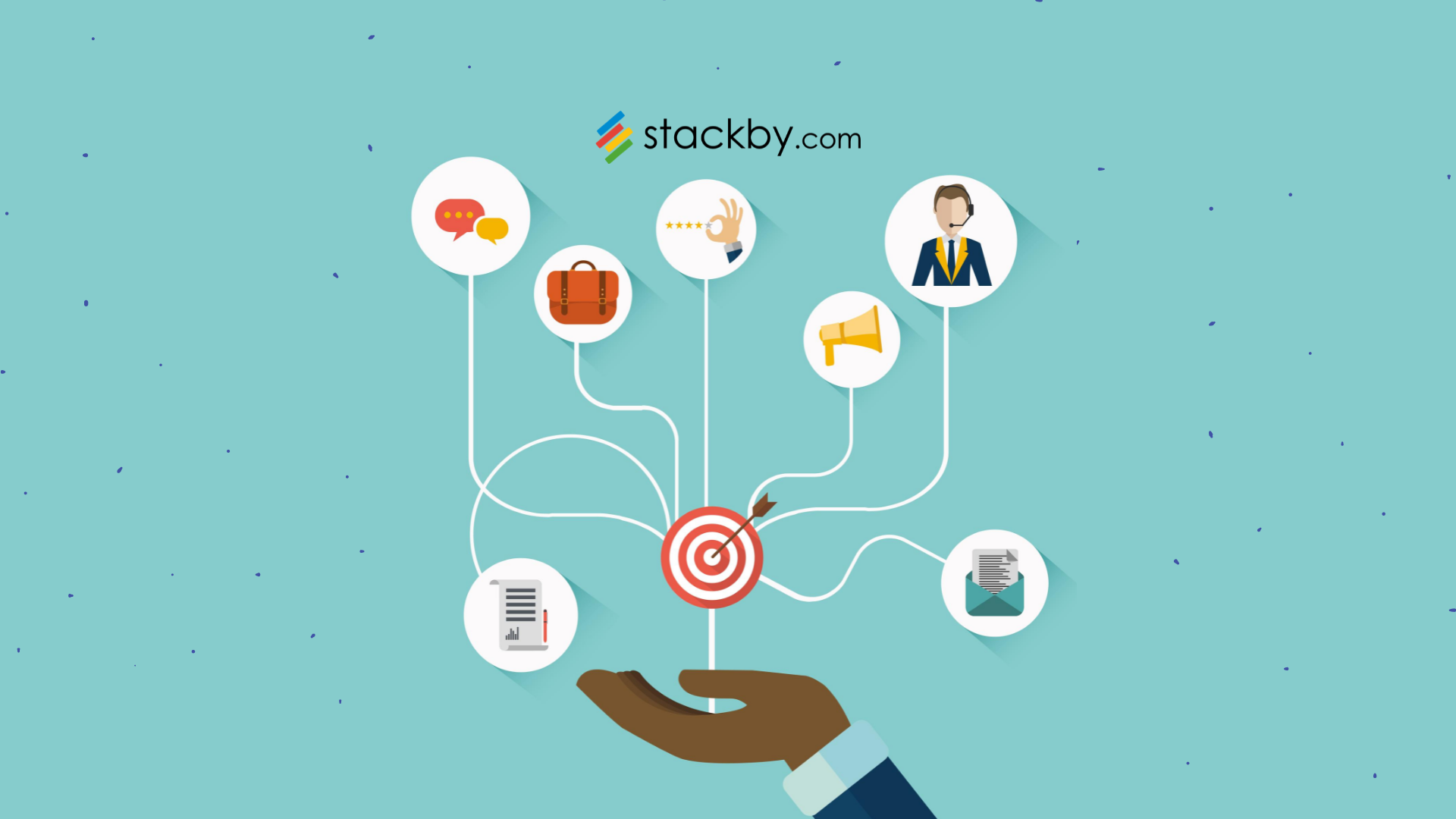 Download Free Virtual Event Tracker Template
Try our pre-built templates here or Sign up for Free to make your remote workflows organised and automated with real time data.