5 Tools to Automate Search Console Reporting
Are you looking for an automated tool for creating Google Search Console Reports? Let's talk about some of the best tools.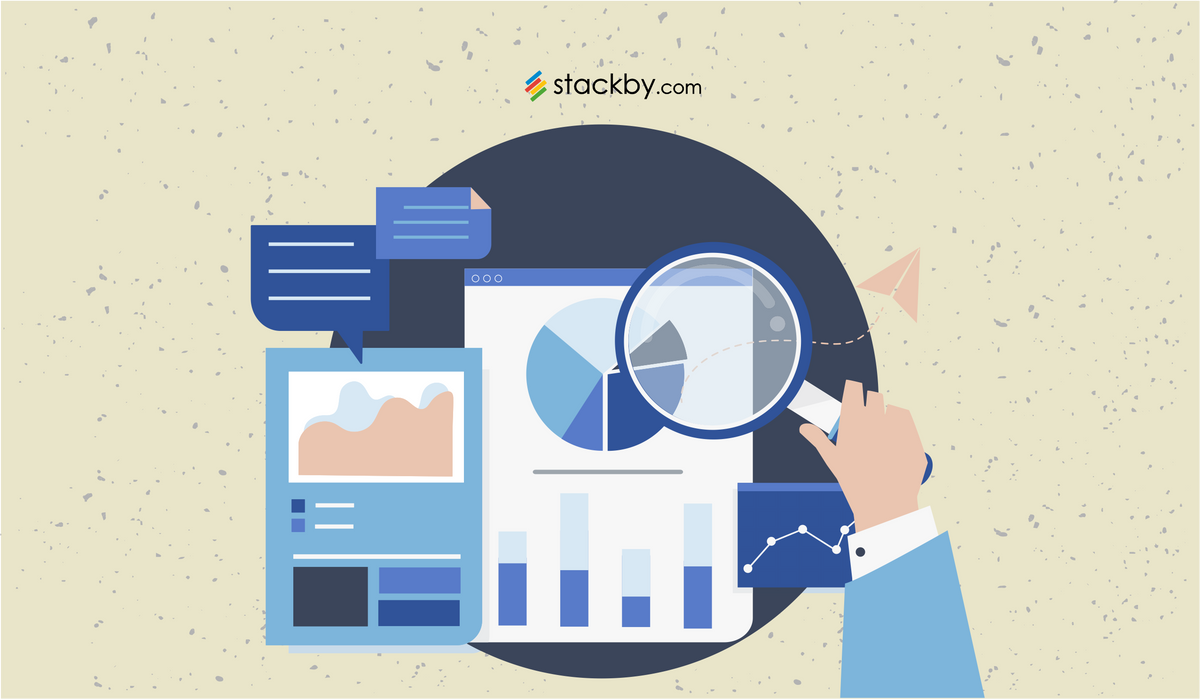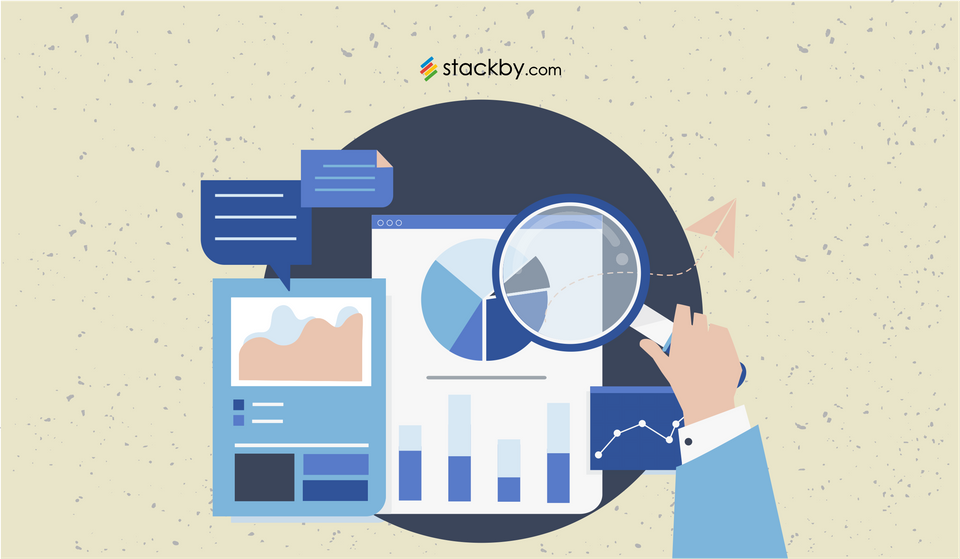 If you are someone who is trying to improve their website's performance, then you need to start using the Google Search Console tool. This is the ultimate tool that can help you measure the traffic of your website, see how your website is performing on the Google search engine, which keywords are ranking on what page, and fix issues that are preventing your website from doing better. While many do not want to think about any tool for SEO other than Google Analytics, Google Search Console can really make a big difference in your decision-making.
But, to save you from all the hassle of understanding and using this tool, we are giving you an option to create an automated Google Search Console dashboard that can provide you with real-time reports. Let us see the list of 5 such tools that can automate Google Search reporting.
1. Stackby
Starting with Stackby, a no-code, spreadsheet-like online database software that allows you to track, maintain and manage all kinds of data. With Stackby, you can manage all your SEO activities and content production easily. You can also integrate the Google Search Console API and then bring all the Google Search Console data right into your Stackby tables. Not only this, you can schedule time-triggered automation that will refresh the data as per the given time and day so that you can receive real-time Google Search Console reporting!
With Stackby's API column type, you can connect with the Google Search Console application and bring the search analytics for a website for a specified period to your Stackby tables. For example, impressions, positions, clicks, CTR, etc.
You can get started with Google Search Console reporting with Stackby's pre-made Google Search Console Reporting Template. This template comes with a pre-integrated Google Search Console API that can help you track the performance of multiple webpages in one place. It lets you monitor all important KPIs like CTR, impressions, position, clicks, and more. It also gives you keyword positions in the top 10 and top 50.
Stackby allows you to view your Google Search Console report as cards (Kanban View), Calendar, or Grid. It makes your reports much easier to understand and visualize.
Not only this, sharing reports with your team or clients is a matter of minutes with Stackby. You can create and share different views with different team members based on their requirements. You can also export your report as a google spreadsheet or Microsoft excel sheet with just one click. You can password-protect your Google Search Console reports and much more!
You can put things in context by planning your content production to analyze how a particular campaign has performed using the Search console metrics, in a single place. That's the biggest benefit of using Stackby over others.
Pricing: You can create Google Search Console reports for free and access many features of Stackby at zero cost for a lifetime! Our advanced features are available in paid plans only that start from as low as $5 per month per user. If you want to save more, you can grab our limited-time offer where you can get our annual deal at a fixed price for a lifetime instead of $9 per month per user!
Read More: (How to) Build your Custom Google Ads Reporting Tool For Your Brand or Clients
2. Octoboard

The next Google Search Console reporting tool that you can try is Octoboard. It helps you create and send automated Google Search Console reports and build dashboards suitable to your business. It includes a pre-built template with which you can track different metrics in your reports such as top queries, top pages, top devices, top countries, CTR, average position, clicks, and impressions.
You can schedule and send reports automatically to your clients or team
You can add the report of your website
You can import data from Google sheets to your report
You can customize the appearance of the report based on your business requirements
Pricing: There are different pricing options available at Octoboard. The business plans start from $15 per month while that for a marketing agency starts from $25 per month.
3. Dashthis
Dashthis is another automated Google Search Console reporting software that allows you to connect the new Google Search Console API to access search analytics of your website. Its Google Search Console dashboard includes preset widgets featuring the most important KPIs. All you have to do is drag and drop the widgets and you can create a customized report for your website.
You can add the top 8 metrics to your search console report including - impressions, average CTR, average position, clicks, country, device type, page, query, etc.
You can add data for up to 2 months timeline and not more than that in your Dashthis Google Search Console dashboard.
You can customize the report by adding your business logo and then share the report with your clients.
Pricing: Dashthis comes with a 15-day free trial. It also includes 4 paid plans - Individual - $33 per month, Professional - $109 per month, Business - $209 per month and Standard - $339 per month.
4. Swydo
If you are looking to create weekly, monthly or daily Google Search Console reports, Swydo can be a good option. All you have to do is either select their predefined Google search control reporting template, connect with the data source, decide which data you want to include in your report and then share your Google search reporting dashboard with your clients or team members.
You can select which KPIs you want to include in your report or add widgets like tables and charts.
You can also filter and sort data based on your requirements, add screenshots or images as required.
You can save a report and use it multiple times. You can add your logo, color scheme or other elements to customize the report according to your business.
Pricing: The pricing of Swydo is based on the number of data sources you want to add. The pricing starts from $39 per month for 10 data sources. If you want to try Swydo for free, they offer a no cost 14-day trial!
Want to send Google Search Console reports to your clients directly via email? Try Metrics Watch. All you have to do is select the SEO KPIs. This platform will automatically compile the data and send the reports on a daily, weekly or monthly basis directly to your inbox.
You can track clicks, impressions, most popular keywords, page views, app signups, etc. with the Google Search Console reporting.
You can access their pre-made templates or build your own reports from scratch.
You can also get a preview of the report for your reference before sending the final report directly to your clients via email.
You can customize reports by adding your logo, color schemes etc. based on your business.
Pricing: You can use Metrics Watch Google Search Console reporting for free for 14 days. Their paid plans start from $29 per month based on the number of reports you want to generate.
Over to you now! We have shared our list of the best tools to automate Google Search Console reporting. Now you can start checking their features one by one and pick the tool that suits you the best. If you want to start with Stackby, signing up is absolutely free! Here's a video that will help you get started with Stackby.
Frequently Asked Questions
1. What is Google Search Console?
Google Search Console is a free tool from Google that helps businesses monitor the performance of their websites. You can use Google Search Console to get information about traffic on your website through clicks, impressions, click-through-rate, and average keyword rankings. It is also used for errors and indexing issues on your website.

2. What is Google Search Console API?
Google Search Console API is used to access various reports and actions in your search console account. It can be used to query search analytics, list the verified sites, manage sitemaps and a lot more.

3. What to look for in a Google Search Console reporting tool?
Google Search Console reporting tool should be easy-to-use. It should support automated, real-time search console reporting, making it easier for you to access, customize and share your search console reports with your team/ clients. It should include free templates to help you get started with Google Search Console reporting immediately.