Easily Manage Your Startup Deal-Flow as an Investor or an Accelerator
If you are an investor, venture capitalist, or accelerator looking to manage your startup deal flow process, this blog post is for you. In just five steps, you will be able to elevate your deal flow management process and enhance your productivity to a great extent.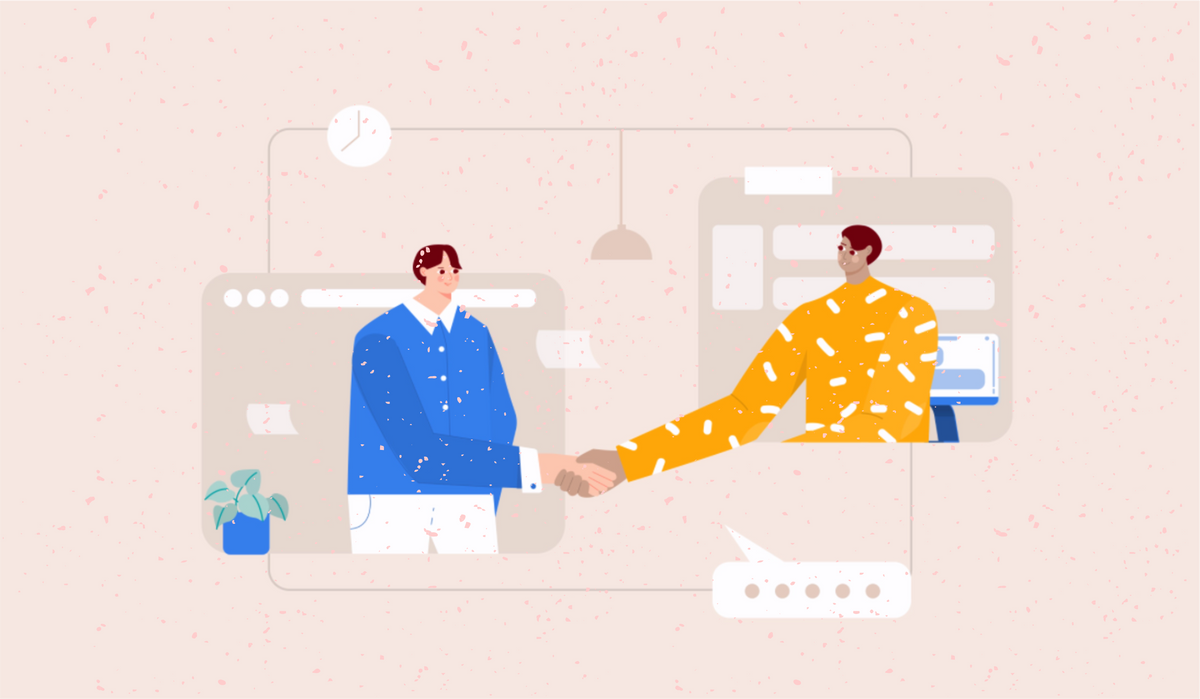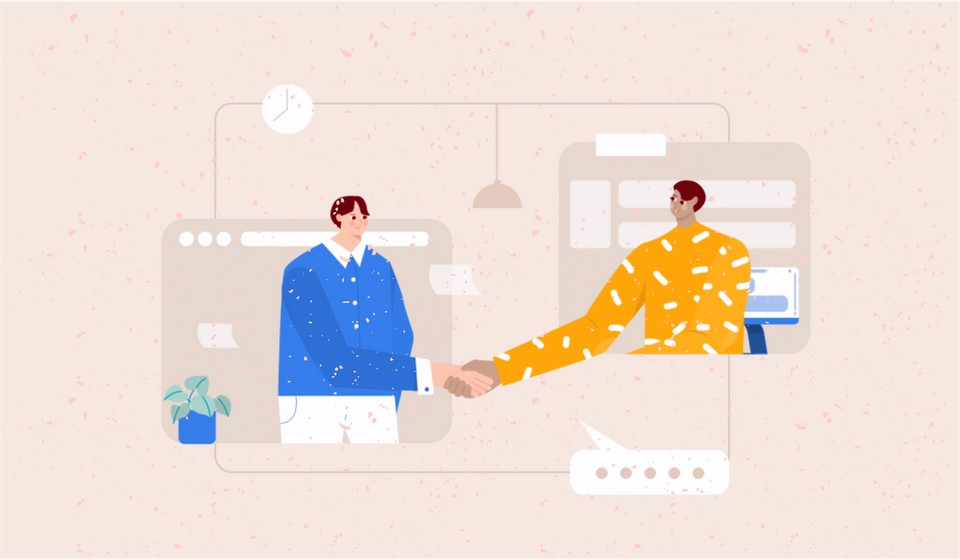 Are you managing your startup deals in spreadsheets or disjointed CRM platforms? Are you spending most of your time pulling out data from emails and spreadsheets? See how you can easily manage your deal-flow process, track your startup applications and keep track of 1000s of deals in a single place with Stackby. Check out our investor deal flow management tools in this post.
What is Deal Flow Management?
Money is crucial for every business which is why business owners consult investors and funding institutions. This quantity and quality of potential investments available to an investor, firm, or funding institution are known as deal flow.
Deal flow often signifies the health of a business. Many times investment business owners think that the more deals flow the merrier but that is often not the case. Sourcing a plethora of deals for merely numbers' sake might not help a business grow. But, sourcing the right deal will.
Read More: Ultimate Guide to Project Management in 2023
This is why business investors need deal flow management. Deal flow management software or tool is designed to help businesses manage deal flow more effectively. It ensures that you do not miss any lucrative opportunity that can change your business forever.
Stackby ensures complete venture capital deal flow management through automation. With our deal flow management template, businesses can fast-track deals and manage every aspect of the deal cycle in one place. Here's how:
Automate Deal Pipeline: With Stackby deal flow tracker, investors can stay organized and informed about all the potential deals.
Organize everything in a single place: One can organize all the documents related to a deal and communicate easily with their team or clients in one place. There is no need to send frequent emails of deal statuses, everything can be coordinated in one place.
Collaborate with the team to get things moving: Another aspect of deal flow management software is that the investors can enable your team to plan for success from the very beginning of the deal. Track the progress of every deal, create high-quality reports and view the big picture instead of just guessing what to do next.
5 Quick Steps to Manage your Startup Deal Flow
Do you know that there is a scope of automation at every phase of deal flow? Generally, there is little consensus on data standardization. There could be a chance that the way an investor looks at the data and the way a business owner perceives the data are different.
Everyone, whether it is an investor or a business owner, wants more insights. But not every business owner shares all the details with the investors. So, investors need a system or a deal flow tracker to ensure successful decision-making. Here are 5 quick steps that will make startup deal flow management easier for investors and accelerators.
1. Create a Startup Pitch Form
Forms are the most important element of investor deal flow management. You can easily convert each column of your table into a form question using the easy drag-and-drop feature. You can add your business logo and a form description to make the form more appealing.
Your Startup Pitch form can include the basic details that you need about an organization or business such as their product description, country, raise amount, website, etc. You can share the startup pitch form via a URL or even embed the form in your blog or website.
2. Bring Responses Directly to your Tables directly & get Notified
What about sharing the form responses? Well, you do not have to worry about it. Whenever someone submits a sales pitch form, its data is automatically populated in the table under the respective columns. This way you do not need to worry about form data submission.
Not only this, but you can also receive notifications when someone submits a sales pitch form to you. This way you never miss out on a prospective deal flow. There are various ways to do that:
Email Notifications: Just go to form settings and enable email notifications and you will receive an email whenever someone submits a form.
Slack Notifications: Investors and accelerators can integrate the deal flow Stack with Slack and receive form response updates every time a new response is submitted. To know how to integrate Slack with Stackby, watch this video!
MS Teams Notifications: Just like Slack, you can receive form response updates every time a new response is submitted in MS Teams. Here's a video that explains how to configure the settings.
3. Collaborate with your Team to Track Progress & Pipeline
Stackby allows you to work with your team in real-time, from anywhere you want. You can add collaborators to your Stack where each collaborator can comment on individual rows. You can mention your teammates while chatting using '@' making it easier for you to communicate with a team member.
Not only this, you can add reminders on your rows that you may receive in Slack or Microsoft Teams. This way you will never miss any notifications on your Stack.  We also offer revision history that records all the recent activity on Stack to ensure that no data is lost forever. No matter whether your team is working remotely or in the same office premises, collaboration is never an issue.
4. Share Read-only Views with your Limited Partners
There could be times when investors or venture capitals do not want to share the complete editing rights with their team or clients. Stackby understands your concerns and therefore we provide read-only views. Now, you can invite your team members to just view the Stack without giving them any permission to comment or make changes in its configuration or data.
You can also password-protect your Stack view ensuring that only authorized individuals can work upon it. Then, if anyone who wants to access your Stack would require the randomly generated URL and the password. This feature is preferably suitable for the deal flow management process as investors need to store sensitive data about their clients and do not want to mix it up in any case.
5. Automate your Communication via Gmail or Outlook
Do you want to send an email via Gmail or Outlook to your team every time a new row is created in your deal flow Stack? Would you like to add a new row to your Stack whenever a new email appears in the specified mailbox? Stackby lets you automate your communication by sending information between Gmail or Outlook and Stackby.
To use this automation, you need a tool called  Zapier that will act as a bridge between Stackby and Gmail/ Outlook. Now, you can skip the hassle of manually messaging any information to the team and stay on top of your deal flow management process.

6. Advanced: Enrich Startup Company Data using MatterMark API
An investor needs a thorough analysis about the various aspects of a company to ensure that their investments will bring maximum profits. This is why many venture capitalists, angel investors and private equity investors recommend MatterMark. You can easily integrate MatterMark with Stackby and monitor the fastest-growing companies to make informed decisions about your investments.
Our startup deal-flow tracker template includes the MatterMark API so that you ​​can directly import the data provided by Mattermark instead of manually entering it. You can automate the entire process of data fetch and auto-track:
the total funding received by a company,
the MatterMark Score of each company,
the revenue range for a company,
The number of employees in a company and more!
Other templates for your VC/Accelerator Process
Start Building Your Deal-Flow Tracker Today
Stackby offers an easy-to-use, no-code, customizable and automated venture capital deal flow management system to investors and accelerators. Download our deal flow tacker template today and start managing your data efficiently. If you haven't yet signed up with Stackby, do it today. Starting with Stackby is absolutely free!