5 Reasons Why Your Business Needs a Good Database Management System
A database management system can streamline your data organization and workflows. It can bring all your team members in one place and ensure a smooth work process. Can't believe it? Just read why you need a good database management system for your business today.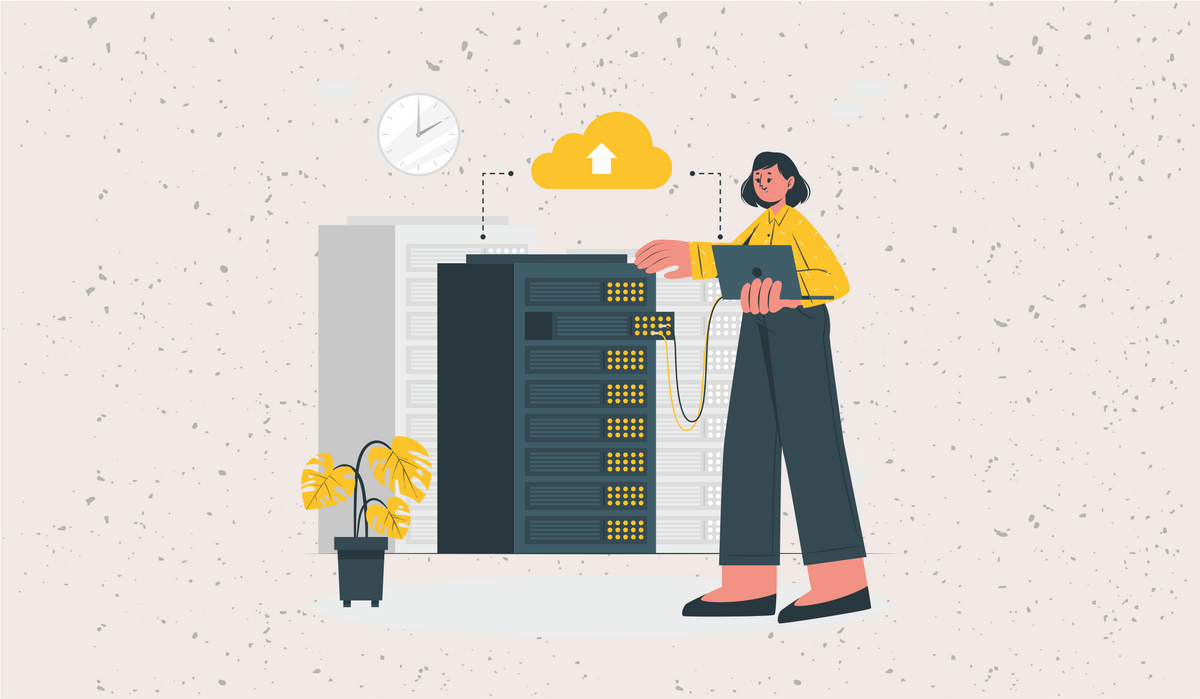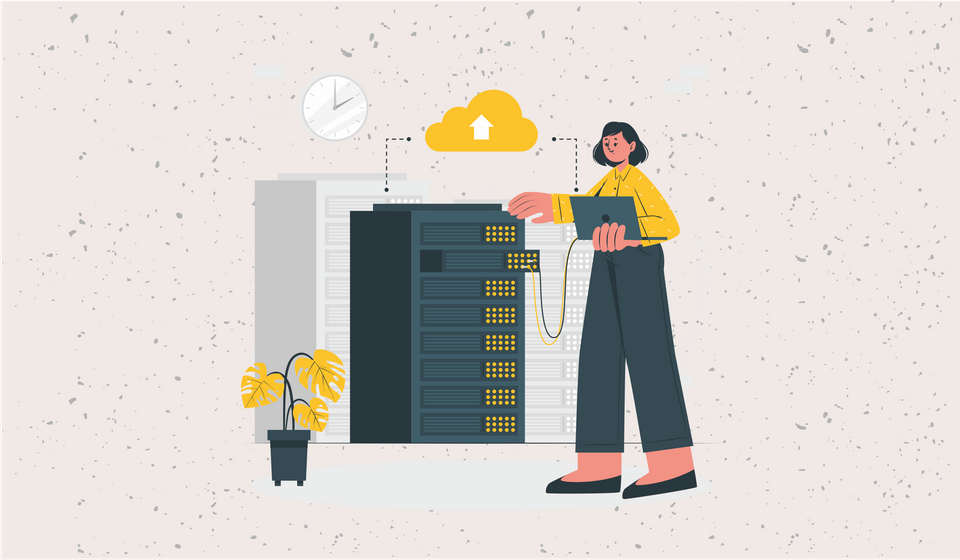 We are living in the age of connectivity, smartphones, and the internet of things, where consumer data is being collected every second.
Businesses are turning towards database management systems that can help them organize, create, automate, collaborate, customize, and consume data in a variety of ways.
Gone are the days of relying on Excel sheets and Google spreadsheets to manage your company data and draw insights.
This blog gives you 5 reasons why a business needs good database management platform.
What is Database Management?
To understand what database management is, we need to understand what role does data play in any business. It is reported that 95% of businesses cite the need to manage unstructured data as a problem for their business. This clearly states that data is quite important for businesses these days. And, why not? Data helps businesses understand their customers, map company's performance, improve decision making, understand the competition, and so forth.
Online businesses receive huge chunks of data every day through website cookies, social media, emails, third-party applications, analytics software, and company records. Many businesses ask for it through surveys, web forms, registrations, etc. However, as the numbers also suggest, managing this huge data or database can be havoc for them. This is why businesses need a reliable database management system.
A database management system is software that creates and manages a database. It acts as an interface between the users and the database and enables them to create, protect, read, update and delete data. It includes a database structure or schema that defines how data is organized in the system, what kind of data is organized, and what are its attributes.
3 Foundational features of a database management system
1. Concurrency: A database management system allows multiple users to affect multiple records or transactions. Also, this is what differentiates a database management system from a spreadsheet.
2. Security: A database management system includes access control against unauthorized access, and flow control that ensures data is transferred from one place to another securely.
3. Data Integrity: A database management system ensures that data stored in the database is accurate, structured, complete, and reliable.
In other words, a database management system enables multiple users, from multiple locations to view centralized data. It may put limits to which users can see which data. The database management system user may not need to worry about where the database is actually located or stored.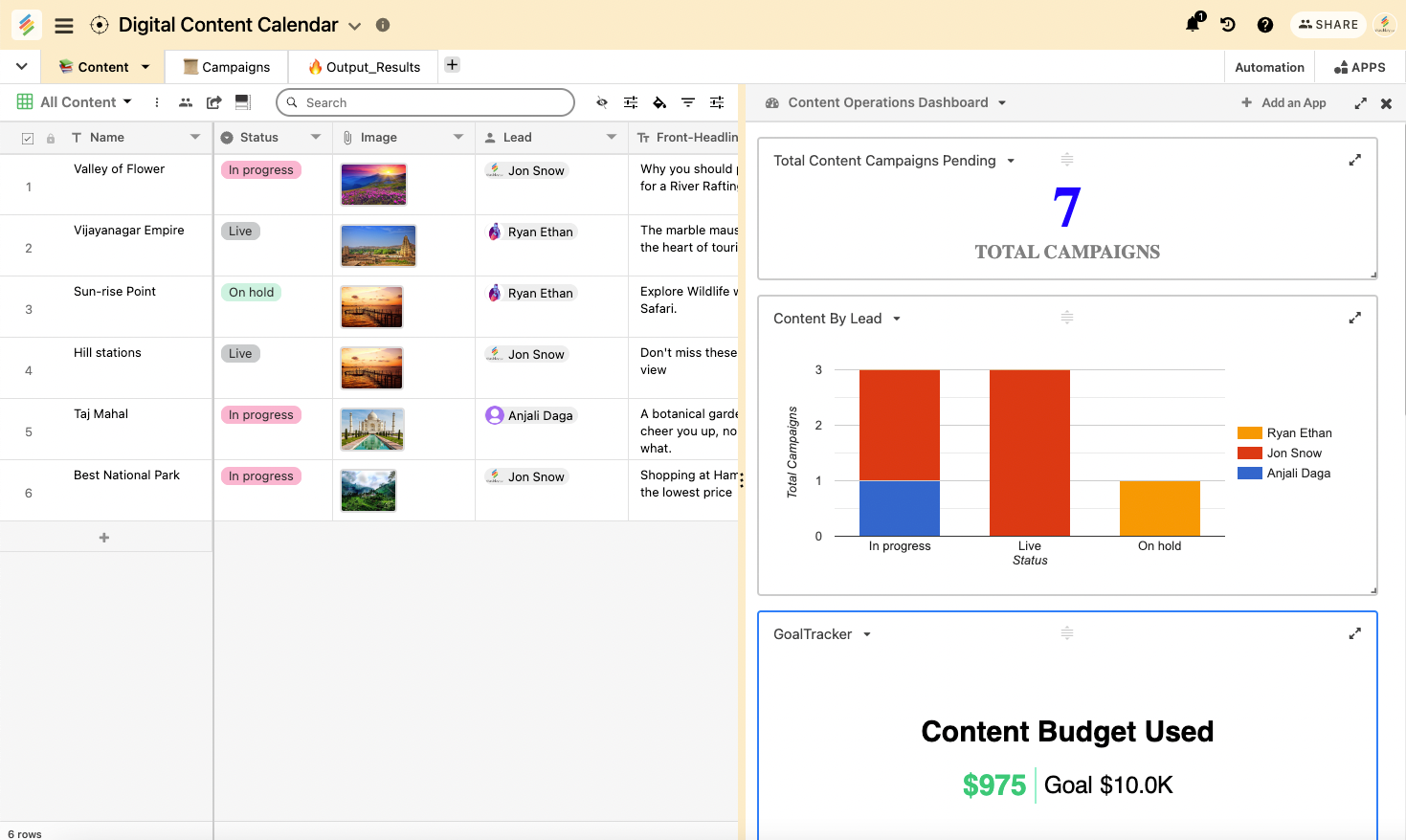 How Does Database Management Work?
A database management system organizes, stores, and manages the data of an organization and provides the users with easy access and control over the data. A database management system can manipulate data as and when required. This includes creating data, editing data, and updating it.
Purpose of database management system
1. Allowing multiple users to access the database concurrently
2. Establishing and maintaining the security rules and permissions
3. Setting up database rules and standards to protect data integrity
4. Backing up data regularly to avoid loss of data
5. Providing descriptions of the available data like the definition of data, data types, the relationship between data, etc
Why do Businesses Need Database Management?
As the data of a business keeps growing, business owners need a system to manage that data. Database management ensures that a business is up and running. It helps keep track of customer details, important contacts, as well as employee data. It can store, organize and manage different types of data in one place. Furthermore, a database management system can help automate the database processes and eliminate the need to manually enter data every time. Here are the top 5 reasons why a business needs a database management system.
1. Centralized database management
Database management systems act as a central data repository. Different team members can collaborate, access, and work upon the database at the same time. Businesses can keep track of all kinds of data in one place. In Stackby, a workspace acts as your data repository and includes a variety of databases such as marketing campaign tracker, project management, marketing plan, CRM, and so forth.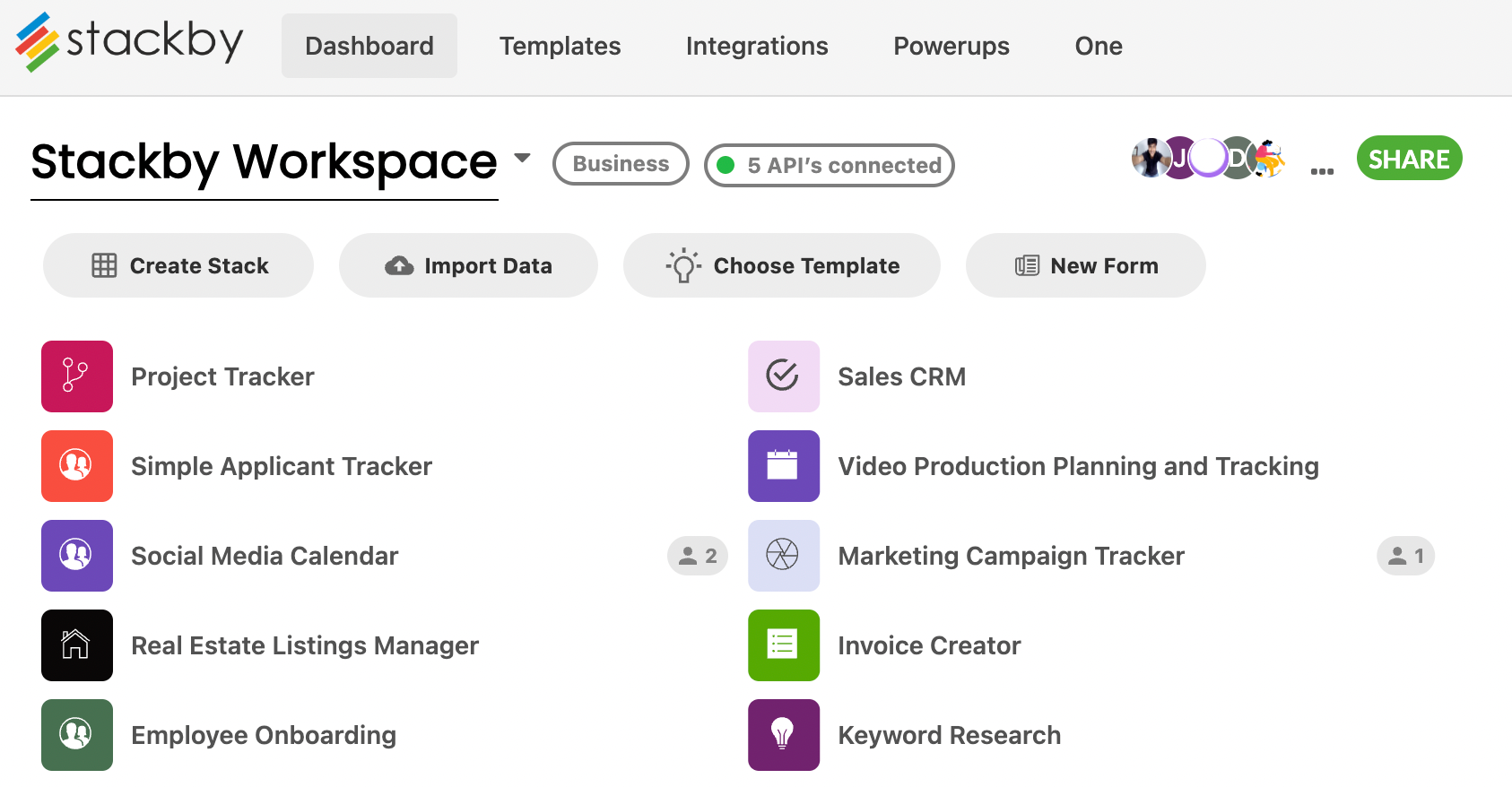 2. Quick decision making
With database management, analyzing and visualizing data becomes much easier for business teams. They have access to the right data at their fingertips. As a result, they can make decisions much faster and get the work done in no time. It can also help business managers come up with better business plan to project the risks associated with the decisions and be prepared to handle if anything goes wrong.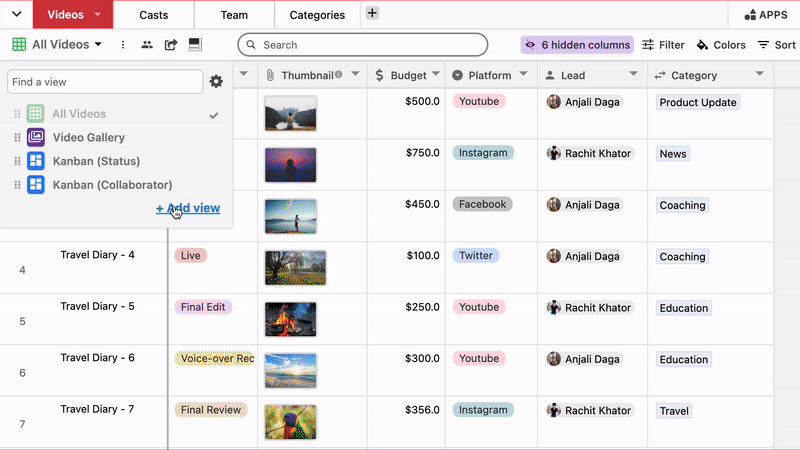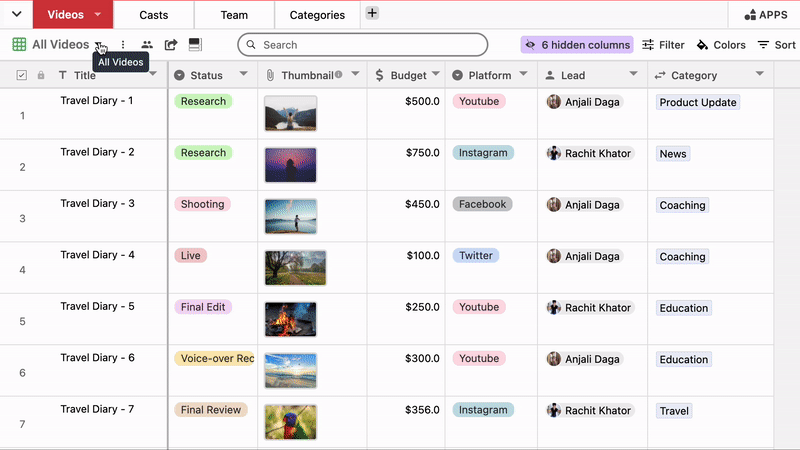 You can also add real-time reporting dashboards to analyze and dig into your data for faster decision making.
3. No more data inconsistency
A database management system, being a centralized data repository eliminates the problem of data redundancy in organizations. Stackby provides more than 30 column types that help in organizing different types of data as per your business requirements. This includes basic data types such as text, number, date, email, dropdown, checkbox and advanced data types such as barcodes, ratings, formulas, link, button, API and more. This ensures that there is zero data inconsistency since every data type is specifically defined.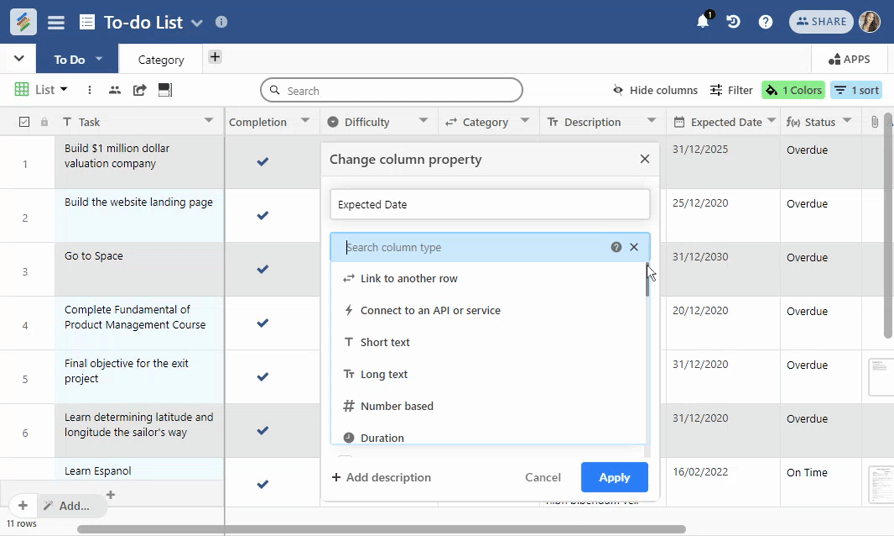 A database also ensures that there is no data redundancy to avoid confusion while creating reports. In Stackby, we have provided an option called Dedupe that lets you find out, compare, and remove redundant data from your tables.
4. Customer relationship management
Customers are the heart of every business process. Everything a business does is based strictly on customers' requirements. With CRM database management businesses can keep track of their customers, from customer details, interaction history, and contact information to new leads and business opportunities.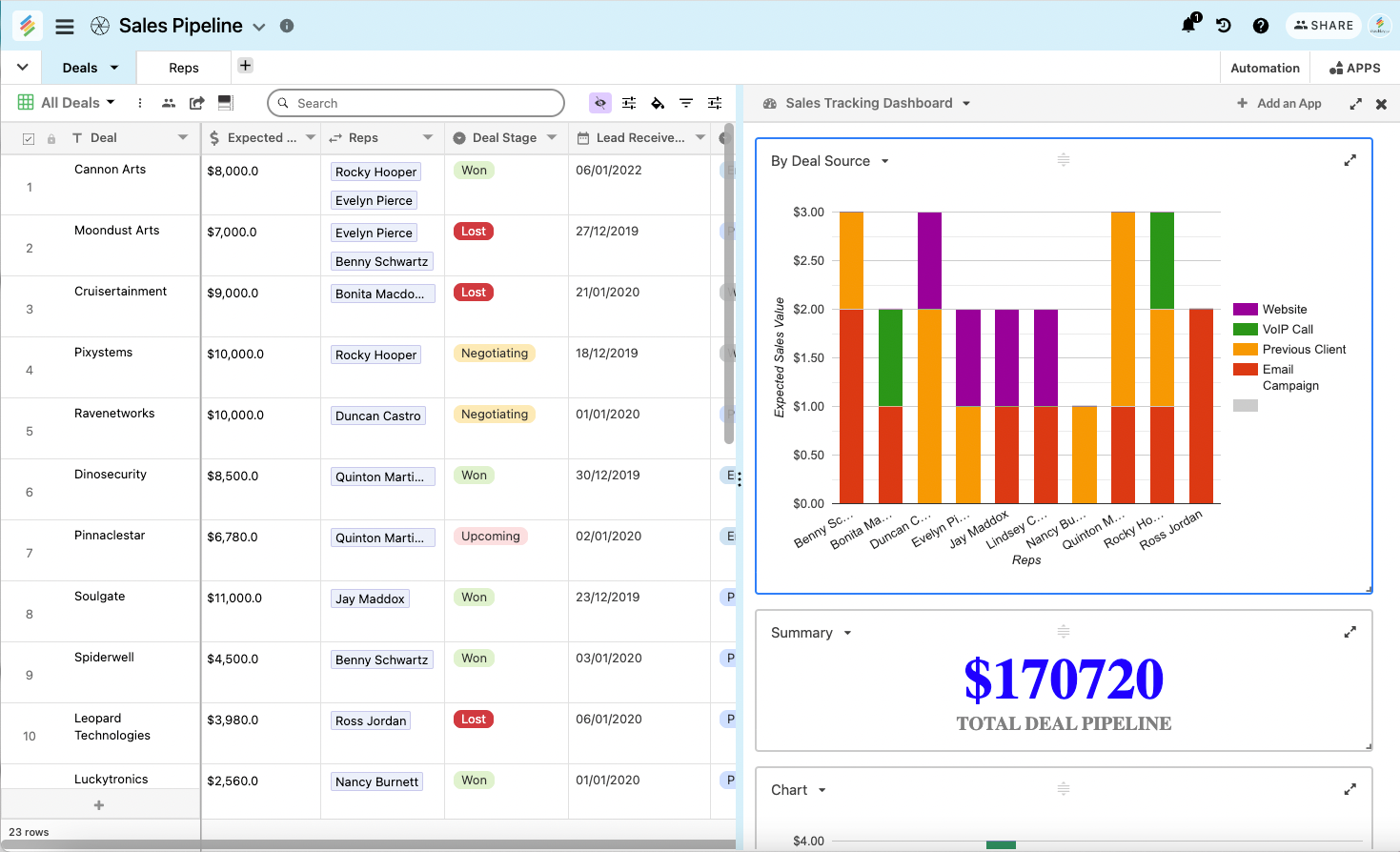 5. Organization of data
The database management system allows the users to structure data in the required format. It allows users to store different types of data via unique column types in one platform, interrelates data from different tables, and perform different computations on data. You can also bring data in your database via customizable online forms.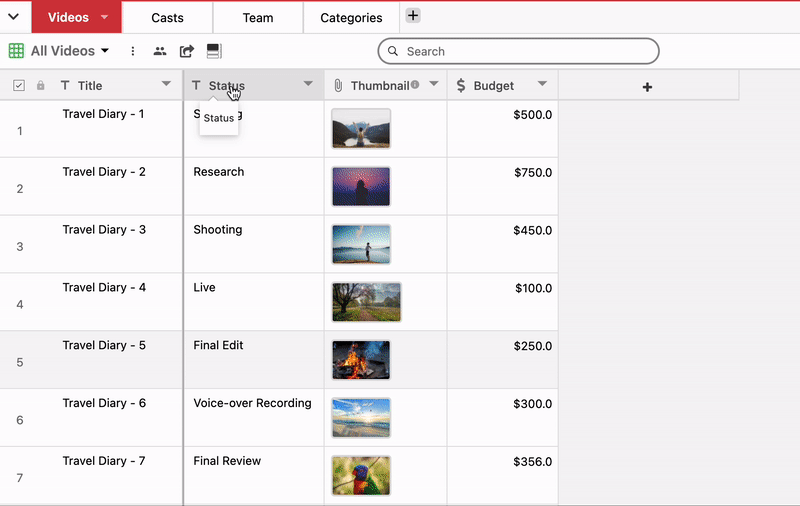 Tips for Choosing The Right Database Management System
Data has become one of the most valuable resources for businesses. Therefore, business owners must choose a database management system pretty carefully. Here are our best tips on how to choose the right database management system.
1. Functionality
The database system that you choose for your company should match your business requirements. For example, your business requirements could include:
With Stackby, you get access to Audio Database, Data Enrichment, Matrimonial Database, Recipe Database templates that help you manage and streamline every aspect of your business, whether it be project management, PR outreach, email marketing, ad campaign planning, or CRM.
2. Usability and Integration
An organization does not include only IT specialists. You need a database system for marketing teams, finance departments, human resources, content management teams, and so on. So choose a database management system carefully.
Stackby is a user-friendly platform that provides a spreadsheet-like database system for every department in a business. It takes your database management to another level by providing no-code column API connectors. Now, you can bring in data from third-party applications like Google Analytics, YouTube Analytics, MailChimp, Ahrefs, and many more to your tables without writing any single line of code.
3. Security
Data security is a major concern these days. It is important to consider a database management system that provides protection against physical damage of data like fire, theft, etc, and hacking and unintentional corruption of data.
Stackby understands the concern of businesses today and that is why our latest security and permissions features are built to provide 360-degree protection to business data. Stack creators can now enable view-level sharing, restrict stack or views by an email domain, password-protect stacks and views, and much more to safeguard their business data.
4. Visualization and Reporting
Does your database management system provide an easy display of results so that you can quickly analyze data and make decisions? Your database must be able to display results in such a way that every team member can showcase them as per their requirements.
Stackby makes data visualization a breeze for business teams. You can view your data in Grid, Gallery, Kanban, Calendar, and Forms, based on your requirements. Not only this, our advanced filters help slice your data the exact way you want. You can show or hide columns or create synced views to share with different team members.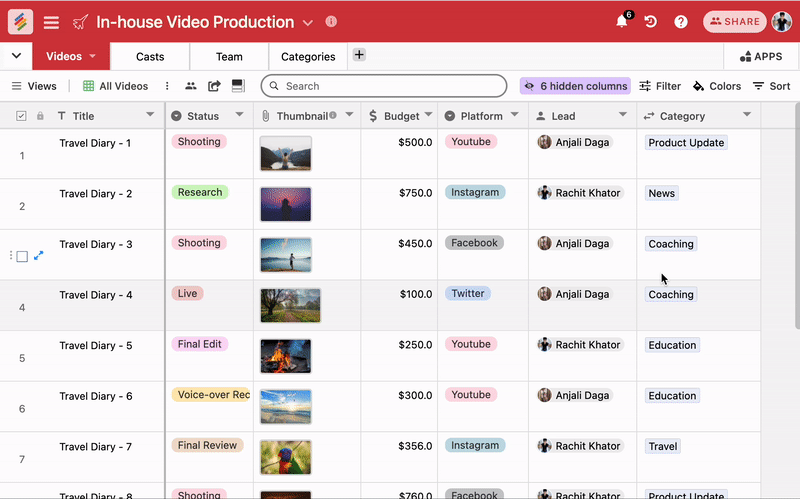 5. Scalability
Our last tip for choosing the right database management system for your company is scalability. Eventually, your business would grow and acquire more and more data. So, your database should be compatible with that. It should be able to handle thousands of rows of data without any problem.
If you want to use a tool that is as easy to use as a spreadsheet but includes advanced functionality like a database, consider Stackby. It helps you organize and automate your data management process and also makes it possible for your team to connect and collaborate from remote locations.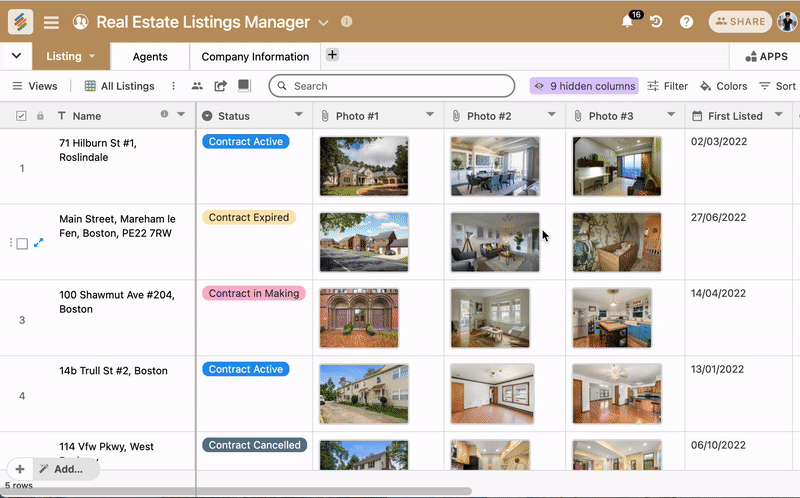 Make data management your priority
The first step to organizing your business data is choosing the right database management system. Stackby, an excellent Airtable Alternative, takes your data organization to another level by providing a fully compatible, automated, easy-to-use, and optimized spreadsheet-like online database system. Take your data management and workflows to the next level by signing-up on Stackby today.