Affiliate Marketing Management in 2023: How to & Tips
Bringing the best affiliate marketing management tips for you for 2022 & beyond.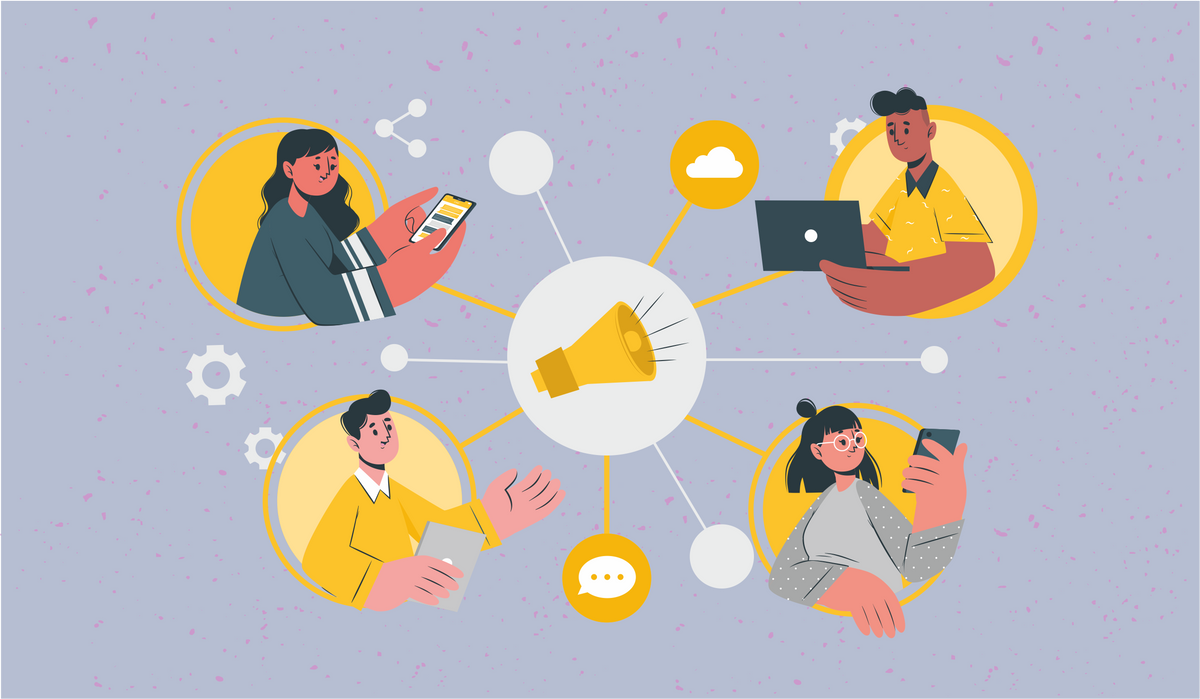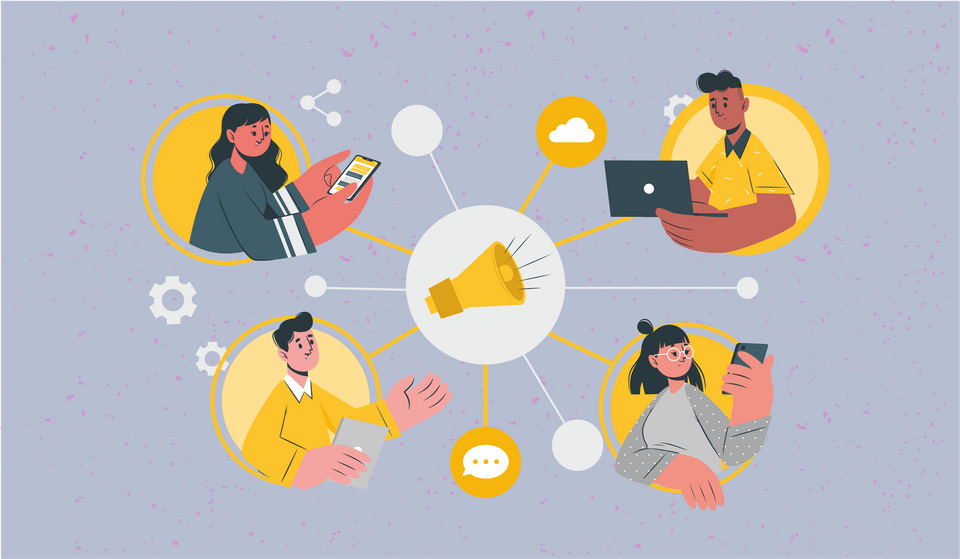 Affiliate marketing management is necessary for you to keep a check on your affiliates and their performance. I am sharing a quick guide for affiliate marketing managers on how to streamline the affiliate management system for your business effectively!
Affiliate marketing is a multi-billion-dollar global industry today! By 2022, it is expected that affiliate marketing would reach an estimated worth of $12 billion. Not only this, advertisers generate between 15% and 30% of all sales from affiliate programs. This makes affiliate marketing a promising option for online businesses today to expand their reach and drive sales.
Here's my quick guide for you to help you understand what affiliate management is and how it can help you expand your business to a great extent.
What is Affiliate Marketing?

Affiliate marketing is an advertising strategy in which you hire people (affiliates) to promote your products and services and in exchange provide them with a commission. These affiliates choose different marketing platforms of their own such as blogs, social media, etc. to promote your business and to do all the convincing, engaging, and attracting the audience for you. Here are some examples of affiliates for your better understanding.
Examples of Affiliates
Influencer sites or blogs where the authors earn commission on selling different products
Cashback or loyalty websites that offer rewards and cashback prices to customers for repeat purchases
Coupon sites that provide additional discounts to customers for buying a product
News sites that promote a product or a business through advertising
Why is Affiliate Marketing Important?

The numbers that I shared at the beginning of this blog are enough to convince businesses today why affiliate marketing is an important prospect. However, some benefits of affiliate marketing include
Low set-up costs: All you have to do is build a landing page and attract affiliates. They will do the marketing and advertising for you.
Low risk: Payments will be made only if the affiliate is successful in making the audience buy your product.
Flexibility: You can decide how small or grand your affiliate program should be. You can always scale up.
Easy management: Once you read this blog further, affiliate program management will be a breeze for you!.
What is Affiliate Management?

If you want to ensure the success of your affiliate program, you need a system to manage it. This involves three things: Managing the affiliates of the people who are driving your affiliate program, Managing the network to leverage the power of various affiliates, and at last, Managing the affiliates or the people that you have chosen to represent your brand.
Three ways to Manage Affiliate Programs:
Affiliate marketing management is about managing, tracking, organizing, and developing your affiliate marketing program. There are three different ways you can do that:
In-house Management: In this method, you assign someone from your team to plan, manage and track affiliate programs such as paid media managers or display advertising strategists.

Affiliate Management Agency: In this method, you partner with an affiliate marketing agency. These agencies have access to a large network, wide audience range, and influencer reach that can help promote your business further.  

Affiliate Strategy Development: In this method, you create your affiliate marketing strategy in-house and just consult an expert to review your strategy. This means you are doing all the work yourself but have an expert to help you manage things properly.
Affiliate Marketing Management is All About Building Relationships

One of the pro tips about affiliate program management is that you must understand the importance of building relations with your affiliates. These are the people who trust your brand and have decided to promote it. You should know exactly who your affiliates are, how they are advertising your brand and how you can provide them a little guidance on affiliate marketing tactics. Of course, these people would know a lot about how affiliate marketing works but yes you can always offer them tips on which links are performing the best, where to place the links for better outreach, how to manage affiliate links, and so on.
Tips to Manage Affiliate Programmes in 2022
1. Collect Details of Affiliates
Always use a registration form to collect all the important details of affiliates before you hire them. For example, who they are, what platforms they use for affiliate marketing, etc. You must collect all this data to filter out which affiliates would be the best for your business.
Stackby forms can help you auto-track every affiliate's details in no time. You can share these forms via email or embed them on your affiliate marketing landing page. They will automatically collect data and save it for you in a Stackby table.
2. Launch your Affiliate Program
You must also officially launch an affiliate program so that people can know about it. You can start posting on social media about this big launch or send a series of emails to your potential affiliates or audience. You must also create a landing page on your website explaining all the benefits and features of your affiliate program.
Here are three ways you can use Stackby to promote your affiliate program and ensure a dedicated affiliate management system for it:
3. Communicate with your Affiliates

As I mentioned above, the key to effective affiliate marketing management is building relationships with your affiliates. This can be achieved with clear communication with your affiliates. This way you can make them realize that you are concerned about their performance and ensure that they are working dedicatedly for you.
Regular communication with your affiliates can lead to more discussions about your business and they will be better equipped on how to promote your brand. Affiliates can help you strengthen your other marketing strategies as well by sharing insights about your business. Lastly, you can always encourage and motivate them to run an efficient affiliate marketing program.
4. Use an Affiliate Tracker
Now that you have made your efforts to find the right affiliates for your affiliate marketing program the next step to an efficient affiliate management system is to use an Affiliate Tracker!
This affiliate tracker from Stackby can help you track, manage your affiliates, track revenue, etc. and streamline your affiliate program management.
Ensure effective affiliate marketing management with Stackby's affiliate tracker in the following ways:
Keep a record of all your affiliates in one place
Track the revenue generated by these affiliates for a specified period
Track their payment status and how much commission does each affiliate earn
View data for your affiliate program management month-vise
Analyze which affiliates are bringing good results and which can be dropped
This template also includes an Affiliate Revenue Report Form that helps you collect information related to the revenue generated by each affiliate. This way with a minimum effort you can automate the affiliate program management system for your business in no time.
You must always measure the results of your affiliate program on a daily basis. Even if your affiliates are strong, they might make some mistakes in collecting and sharing data. If the sales are suddenly skyrocketing, you must check how or what affiliate practices are being used to ensure high sales by an affiliate.
Streamline Affiliate Program Management with Stackby

Stackby, being the ultimate solution to plan, manage, track and organize your business workflows offers automated solutions in affiliate program management as well. Our wide range of workflow management templates can help your team streamline every task associated with your affiliate marketing programs and make it easier for you to keep track of your affiliates' performance. Do check our affiliate tracker template as it can be the key to effective management of your affiliate program.
If you have not signed up with Stackby yet, join here for free and start exploring the possibilities of streamlining your business workflows.  
Here's a small video explaining how Stackby can help evolve your business.
Frequently Asked Questions

1. How do you maintain affiliates?
Communicate frequently with your affiliates, motivate them, educate them about your brand, monitor their performance, offer rewards to them, and ensure that you pay them on time. Use an affiliate tracker to manage affiliates.
2. How can I become a successful affiliate manager?
Create an effective affiliate program and promote it on various platforms to attract affiliates. Use a tool like Stackby to plan and manage your affiliate program. Optimize the affiliate program to ensure continuous success.
3. What is an affiliate tracker?
An affiliate tracker is used in affiliate marketing management. An affiliate tracker is an automated tool that helps you keep a track of all the affiliates, their performance, payment status, collect information about the revenue generated by affiliates, and much more.