Top Podcast Management Tips & Tools in 2023 & Beyond
Here's a blog that will answer all your queries about managing your podcasts effectively.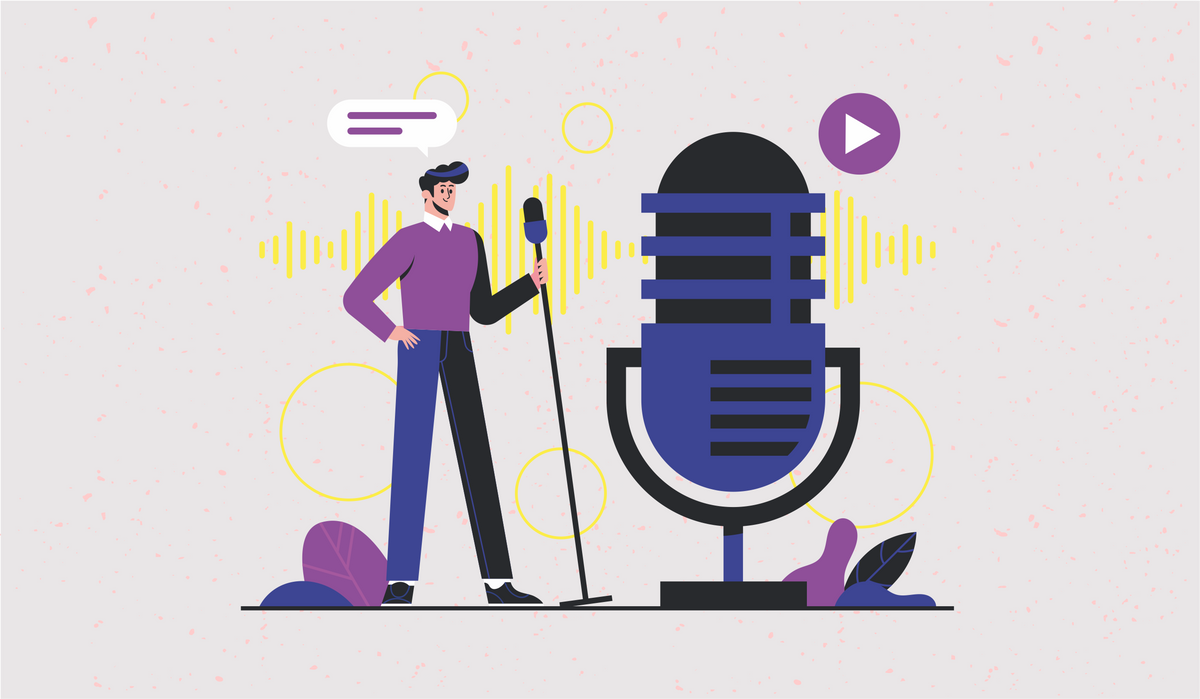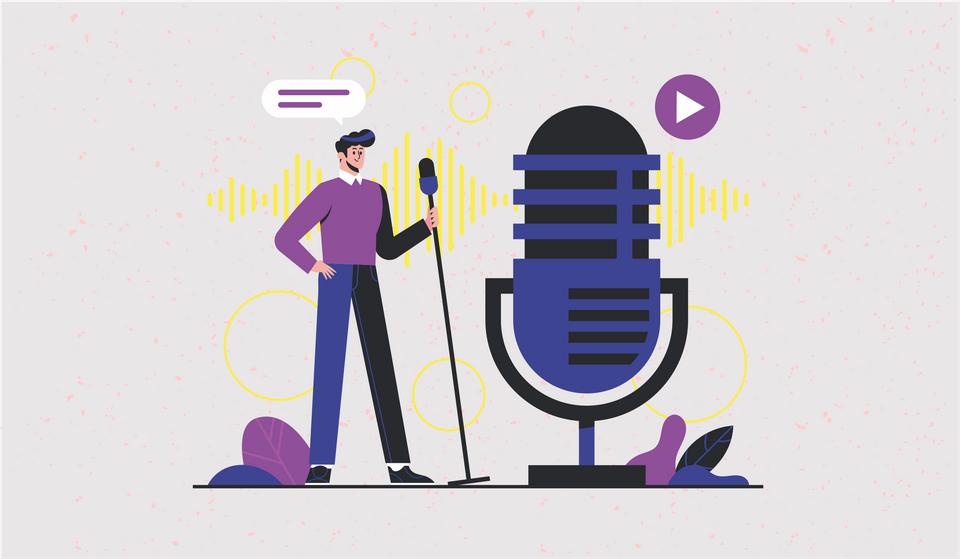 If you are thinking of starting a podcast or even if you have already taken that road, podcast management is a must! It can help you streamline the whole process of creating, managing, and publishing podcasts. This blog will enlighten you further with the best tips and tools that can help you in podcast management.
A Sneak-Peak to Podcast Workflow
Before we dive in, let's be clear about why we need to build a podcast management system. And, for that, you must know the steps involved in creating a podcast. Unless you have come up with a system of your own, here is a general overview of a podcasting workflow.
Podcast Ideation → Deciding subject of the episode → Search for guest possibilities → Schedule interviews → Write questions and/or outline of the episode → Record the episode → Edit → Load episode to your podcast host to share with iTunes/Stitcher/Google Play etc …→ Create show notes for your website → Begin promoting the show via social media, your email list, on your website, etc… → Follow up with guest(s) about the show
Once you are clear with the workflow, it will be much easier for you to manage it.
Why Manage Your Podcast Workflow?
A podcast is like an audio broadcast. It can be enlightening, informative, soothing, funny, and can be consumed at any time. The popularity of podcasts is not a secret anymore.
There are more than 2 million podcasts and more than 48 million podcast episodes active today.
Podcasts listeners are tremendously increasing in the United States where nearly six in ten people are listening to a podcast.
US podcast advertising revenues are expected to exceed $2 billion in 2023.
This is huge! It definitely calls for streamlining the process and taking your podcasts to the next level so that you can stay on the charts and find the right listeners. Here are some of my best tips on how to manage a podcast. I will not be talking about how to record or edit your podcast in detail here but will be covering every other aspect of podcast management so that you can create outstanding podcast episodes every time.
How to Manage Podcasts: Tips and Tools
#1 Maintain a list of podcast ideas
The first step to starting with podcast management is to be clear on what your podcast episode would look like. This includes choosing the right topic that calls for research. For instance, you can search what is more trending these days on platforms like Google, and Twitter, or join a social media group to know what people are talking about. You can also share your life stories or personal experiences.
Manage your podcast content strategy with Stackby: No matter what topic you choose, Stackby's Content Strategy Template can help you see the big picture. Use this free template as a podcast management tool and create your podcast content strategy easily.
#2 Manage potential guests/speakers
Many podcaster creators invite different guests to their podcasts where they interview them or just chit-chat. These guests share their knowledge and life experiences, making podcasts a big hit amongst the listeners. Here are a few ways to find guests for your podcast:
Do some research and find people who can add value to your podcast
Send them a formal invitation rather than just slipping into their messages or LinkedIn
Make sure you have a solid pitch for why they must collaborate with you or be your guest
If required, schedule a meeting with them in person
Podcast management tools that you can use to schedule appointments with your guests: Calendly, ScheduleOne, Google Calendar, Acuity
#3 Manage podcast promotion
Use emails for your benefit
Emails cost nothing but still can do a lot for your podcast. From sending out invites to guests, and launching or promoting your podcast, emails can be the best way to communicate. You can also send a series of emails to promote your podcast episodes and keep your listeners engaged.
Podcast email management tools that you can use: MailChimp, ConvertKit
You can also use Stackby's Email Marketing Template to plan out your emails, store graphics, track the number of emails sent, and record how many people signed up for your email newsletter, and more!
Create compelling graphics for your podcast
Graphics can play a major role in the success of your podcast. By creating compelling thumbnails, channel icons, and a cover for each episode, you can set up an identity for your podcast and make listeners remember you. Sometimes these graphics can be a reason why someone would click on your podcast and would want to hear what you say. Not only this, but you would also need graphics for your social media handles and blog posts for promoting your podcast.
Podcast graphics management tools that you can use: Canva, Pablo
You can use Stackby's Digital Asset Management to store the graphics of your podcast easily and keep everything in one place for easy access.
Promote your podcast on social media
How can we lose sight of social media platforms for promoting podcasts? You can share behind the scenes, launch and promote your podcast on social media channels and find a way to attract listeners. You can collaborate with your guests and social media, share reviews of your podcasts, and comments, and take feedback.
Podcast management tools for social media marketing that you can use: Hootsuite, Buffer, CoSchedule
Try using Stackby's Social Media Planning and Design Template to plan your social media posts. Add the graphics, headlines, and social media captions all in one place for a smoother process.
#4 Manage recording and editing
Although you can start your podcast from your phone, you need a podcast host where you can upload your podcasts. Podcast hosts like Apple Podcasts and Spotify help in monetization and promotion opportunities and are a promising option to consider. You can use tools like Adobe Audition, Audacity, Hindenburg Journalist, etc for recording your podcast. For editing, tools like Libsyn, SoundCloud, and Buzzsprout can be a great option.
#5 Track your progress
Podcast management is incomplete if you are not doing anything to track its performance. Podcast analytics can help you in many ways. For instance, you can check how many people listen to your podcast, how many new listeners have joined the list, which episodes have performed the best and the worst, etc. You can know more about your listener demographics which will make podcast creation easier for you.
Podcast analytics management tools that you can use: Podcast.co, bCast
Stackby provides you a platform to manage and track your podcast analytics automatically. For that, you need to use an automation tool called Zapier. All you have to do is authenticate Stackby and the podcast analytics app like Podcast.co or bCast, pick an action and a trigger, and select the data that you want to send from one app to another.
Here are a few example scenarios for sending info between Stackby and bCast automatically:
Trigger 1: New Email List Subscriber Added on bCast
Action 2: New Row is Created in Stackby
Trigger 2: New Episode is Published in bCast
Action 2: A Row is Updated in Stackby
If you are looking for an all-in-one podcast management software, then Stackby has it for you. This template can help you in managing all major elements of podcasts: Episodes, Guests, Transcripts, Sponsorships, and Ad Units. Plan our podcast episodes, their release date, status, and much more all in one place and streamline your podcast management. This template includes 5 different tables catering to:
Podcast episodes: Here you can track the progress of each podcast episode, and track its recorded time, contributors, guests, and sponsorships.
Guests: Here you can manage your guest list and store all the information related to your podcast guests such as their job titles, company names, website, email, and more.
Transcripts: Here you can track the process of creating transcripts for each podcast episode including the date of release, status, and whether it is approved by your creative team or not.
Podcast sponsorships: This table helps you keep a track of your podcast sponsors, their ad units, cost, and payment status.
Podcast Ad units: This table tracks the ads running on your podcast and the total revenue generated.
One of the best tips that I can give you here is delegation! You do not need to do everything on your own from brainstorming the idea to writing the script, finding guests, recording, editing, releasing, and promoting your podcast. Find a team who can work with you and share your burden. Alternatively, you can hire a production company or a podcast ad agency to take on the more demanding tasks. Even if you want to work solo, do consider the podcast management tools that I mentioned above to save your time and energy.
Stackby can be your ultimate partner in the podcast management journey. It can provide you with the right database system to store and manage your podcast workflows in one place. Check out our pre-defined templates to get started with podcast management. If you have not signed up with Stackby yet, wait no more and start today. It is absolutely free!
Frequently Asked Questions
1. How do you structure a podcast?
The podcast structure is created by planning the length of the episodes, brainstorming ideas for episode themes, writing the podcast episode, including questions, humor, sarcasm, insights, and other elements to attract the audience, and planning the conclusion.
2. What should I consider while launching my podcast?
Think of your audience, who they are, and what they want to listen to. Create a structure for your podcast and start writing. Maintain consistency in releasing the episodes. Find guests who can add value to your podcast. Use podcast management software to organize the whole process.
3. How much does a podcast management tool cost?
Stackby provides a podcast management tool for free. You can use our pre-built templates like the podcast editorial template, content strategy template, digital asset management template, and automation tools to manage your podcasts easily.