9 Free & Paid Facebook Ads Reporting Tools
Find the best Facebook ads reporting software for your business and generate automated Facebook ads reports. Make sure your client/team is always updated.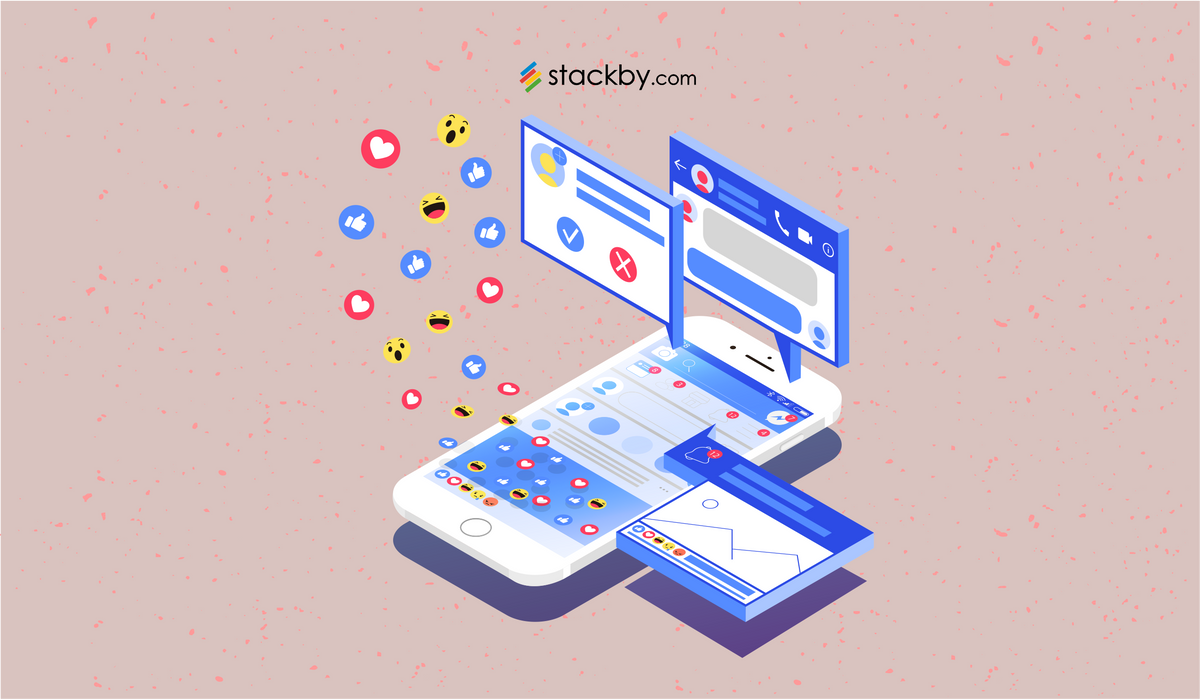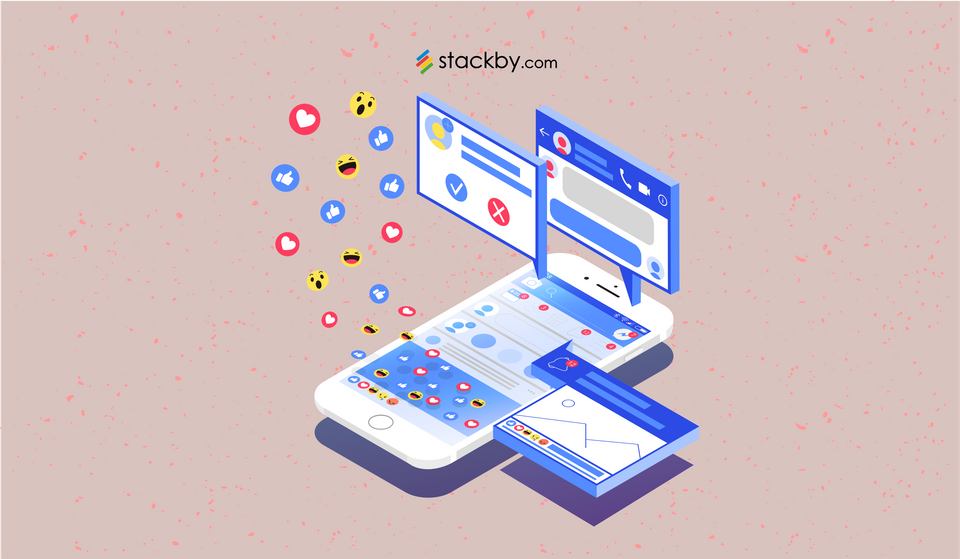 Facebook ads reporting tools can help you step up from the manual process of generating Facebook reports. For over a decade, Facebook is known to be the ultimate champion of social media marketing. Its extensive user base makes it the best tool to enhance your brand awareness and reach all your business goals whether you want to increase your website's traffic or whether you want to increase your sales.
However, if you are not using Facebook ads reporting, you are missing out on an opportunity to reach around 3 billion people! A Facebook ads reporting software is all you need that will help you automate the whole process and make it easier to understand your Facebook ads campaign data easily.
What is Facebook Ads Manager?
Facebook ads manager is a tool that helps you control and analyze all the components of Facebook advertising. It is a tool that helps you keep a check on the KPIs (Key Performance Indicators) for Facebook campaigns and take effective decisions to improve your Facebook ads game.
A Facebook ad is a paid message that businesses can send across Facebook. Ads help you reach your target audience based on your unique voice. You can attract an audience of a specific demographic, interest, preference, job, age, monthly income and more.
Why is Facebook Ads Reporting Important?
Facebook ads reports help you understand how well your ad campaigns are  performing on Facebook. It further makes it easier for you to identify what kind of ads you must create and how much you should spend on them. Most important features of Facebook ads reporting are:
You can know how many people saw your add and interacted with it
You can determine which kind of ads are working for you and how can you optimize them further
You can find more about your target audience, their demographics, interests and more.
Read more: Your Complete Beginners Guide to Managing Facebook Ad Campaigns
Use a Facebook Ads Reporting Tool
A Facebook ads reporting software can help you gain deeper insights about your Facebook ads data. You can create interactive dashboards and visualize all the important and necessary metrics for Facebook ads. Here's what you should look for in a Facebook ads reporting tool:
It should help you organize your data easily and represent it in an easy-to-understand format
Visualization of data must be easier using the Facebook ads reporting tool
It should be easier for you to import and export data from the Facebook ads reporting tool
The reporting process should be automatic and not take long hours to process.
Curious to find which Facebook ads reporting software will be the best for your business? Here are top 8 Facebook ads reporting tools with features & pricing to help you make the right choice.
Facebook Ads Reporting Tools (Features + Pricing)
Stackby helps you plan, organize and monitor your Facebook ads campaigns in one place using its predefined Facebook Ads Campaign template. This template makes it much easier to track important KPIs and create real-time Facebook ads reports.

Features:
Use Facebook Ads API to bring in Facebook ads (campaigns, adsets and ads) data automatically to your Stack
Track KPIs based on your business goals such as number of clicks, impressions, spendings, number of comments, number of likes, link clicks, posts, CPC (Cost per Click), CPM (Cost per 1000 impressions), CTR (Click through Rate) and more - for every campaign, adset or ad
Easy to track Facebook leads by integrating with Zapier
Calculate ROI using formula column type
Add KPIs for adsets, ads and campaigns separately and track them in a single place
Time-triggered automations to automatically fetch your data from Facebook ads manager
Share real-time Facebook ads reports with your team/ clients
Pricing: You can use Stackby for free for a lifetime! However, if you want extended functionality, you need to buy the paid version. Stackby has a limited-time annual deal where instead of $9 per month, you can get the paid version at a fixed renewal price forever.

Track your Facebook ads KPIs closely with Metrics Watch Facebook ads reporting tool.
No annoying links or PDFs, you can get the complete Facebook ads report in your inbox
Integrate different marketing platforms in one place and save time
Pre-made templates to get you started quickly
Build the report only once and share updated real-time reports automatically with your team/ clients
Choose your logo, color schemes, and send reports from your email address to others

Pricing: Metrics Watch offers a 14-day free trial for Facebook ads reporting tool. After that you need to buy a paid plan starting from $29 per month based on the number of reports you want to generate.

Know which Facebook ads variation is performing the best and save time in manually analyzing the data with AdEspresso Facebook ads reporting software.
Customize ads manager columns based on your KPIs
Custom made PDF reports that can be easily downloaded
Include tables, charts, and graphs using drag and drop features
Fully customized reporting widgets for Facebook ads
Add your CTR, CPC, CPA, Conversion Rate, and ROI for each ad you're running
Create white label reports easily
Always stay up-to-date with automated reports

Pricing: AdEspresso Facebook ads reporting software includes a free trial for a limited period. However, their paid plans start from $49 per month.

AdStage offers a smooth Facebook ads reporting tool with which you can make better decisions about your marketing campaigns.
Schedule, white label, and customize your Facebook reporting
Track under and over-pacing ad sets, schedule ads for certain days/times, pause or boost ads based on performance, run tests and so on
Easily analyze performance of Facebook ads in real time
Progress widgets for Facebook campaign data using breakout metrics like Frequency, Reach, Device, Region and more.

Pricing: AdStage offers a free trial for 15 days where you can try their Facebook ads reporting tool. If you want to buy a paid plan and upgrade your account, you have to reach AdStage directly and they will help you choose the right plan.

Madgicx can help you optimize your Facebook ads so that all the money that you spend on them is utilized fully!
Includes AI and performance marketing best practices that help you predict your next best move in Facebook marketing
Identify best and worst creatives based on funnel stage, placement, etc.
Create a performance dashboard or use a predefined template to manage Facebook ads reporting.

Pricing: Start with a free 7-day trial and then choose a paid plan that supports your Facebook ads reporting goals. Their paid plans start from $9 per month. You can also create customized plans.

Another Facebook ads reporting generator that helps you track all the Facebook insights, Quintly helps you gain valuable competitive intelligence with social media benchmarking.
Choose from a wide pool of metrics and create customized reports
Find how many people saw your content
Understand your social media marketing with clear insights
Create recurring, automated reports that can be sent to any recipients whenever you want
Share dashboards as dynamic web pages for your team/clients
Export data with a few clicks in various widely used formats like CSV, XLS, JPG and PDF

Pricing: You can get a free 7-day trial based on your requirements after taking a personalized demo. Quintly offers only one paid plan of $345 per month (billed at $4,140 a year) that is designed to handle all your Facebook ads reporting requirements.

AdZooma can be another choice for an automated Facebook ads reporting tool that will save your time in managing Facebook ads.
Get alerts for important changes like adjusting budgets, pausing poor-performing keywords, and other actionable steps
Includes automation rules chosen by industry experts for setting and optimizing campaigns
Easy access important data in Facebook ads reports and know what's working and what isn't
Single screen campaign management that allows you to see all of your campaigns, ad sets and adverts with customisable data, in a single screen

Pricing: You can use AdZooma for free as long as you want! When you are ready to take your business to the next level, sign up for their paid plans starting from £69 per month.

You can create customized reports using Swydo's Facebook ads reporting tool and get deep marketing insights in minutes.
Includes predefined Facebook ads templates
Schedule reports to send them automatically to your clients
Track the specific KPIs you need to monitor Facebook Ads campaigns and help your clients/team make insightful decisions
Include cover page, logo, color schemes, fonts and other elements as per your brand and create personalized reports

Pricing: You can choose a paid plan based on the number of data sources that you want to include in your report. The pricing starts from $39 per month for 10 data sources.

This tool offers some useful features for Facebook advertising. You can use Qwaya to schedule Facebook Ads, do split testing, and set up campaign rules to pause underperforming campaigns.
Organize campaigns into different folders so that you can easily track each campaign
Integrates with Google Analytics and Excel
Save your work as templates and save your time
Pause your campaigns based on customized performance-based rules
Decide which variation of ads to run
Pricing: Start with a 14-day trial and then move to a better, paid plan to reach all your Facebook advertising and reporting goals. Their premium plan starts with $149 per month.

This was our list of the top Facebook ads reporting tools that you must try and take your Facebook ad campaigns to another level. Before you decide to use any of these tools make sure you have clearly defined your business goals and you know what you are expecting out of a Facebook ads reporting software.

If you are looking for a pure Facebook ads reporting generator that focuses solely on managing your Facebook ads data then Stackby is a promising option for you. It not only includes a free Facebook ads campaign template but also includes various features like views, sort, filter, and more than 25+ column types that will help you create and visualize your Facebook ads report the way you want.

Sign up with Stackby for free and set up your Facebook ads reporting tool in just a few clicks.

Learn how to manage your Facebook ads with Stackby —

Frequently Asked Questions

1. What's the benefit of Facebook ads reporting?
Facebook ads reporting helps you track and manage all the key performance indicators related to your Facebook ad campaigns. This way you can find out whether your ads are reaching the target audience and making an impact or not.

2. How do I track Facebook ad performance?

Facebook Ads Structure has Campaigns, Adsets and Ads. For each one of them, there are 5 key metrics that can help you track Facebook ads performance. They are CTR (Click-Through-Rate), CPC (Cost Per Click), CPP (Cost Per Purchase), Impressions and Link Clicks.

3. What is a Facebook ads reporting tool?

A Facebook ads reporting tool helps you create, schedule and automate reports including the most important Facebook ads metrics based on your business requirements. This helps you find out what's working for your business and what's not.