Low Code/No Code: Present and Future
Should you switch to a low code/ no code platform? How will that be helpful for your business? Find everything compiled in this blog post.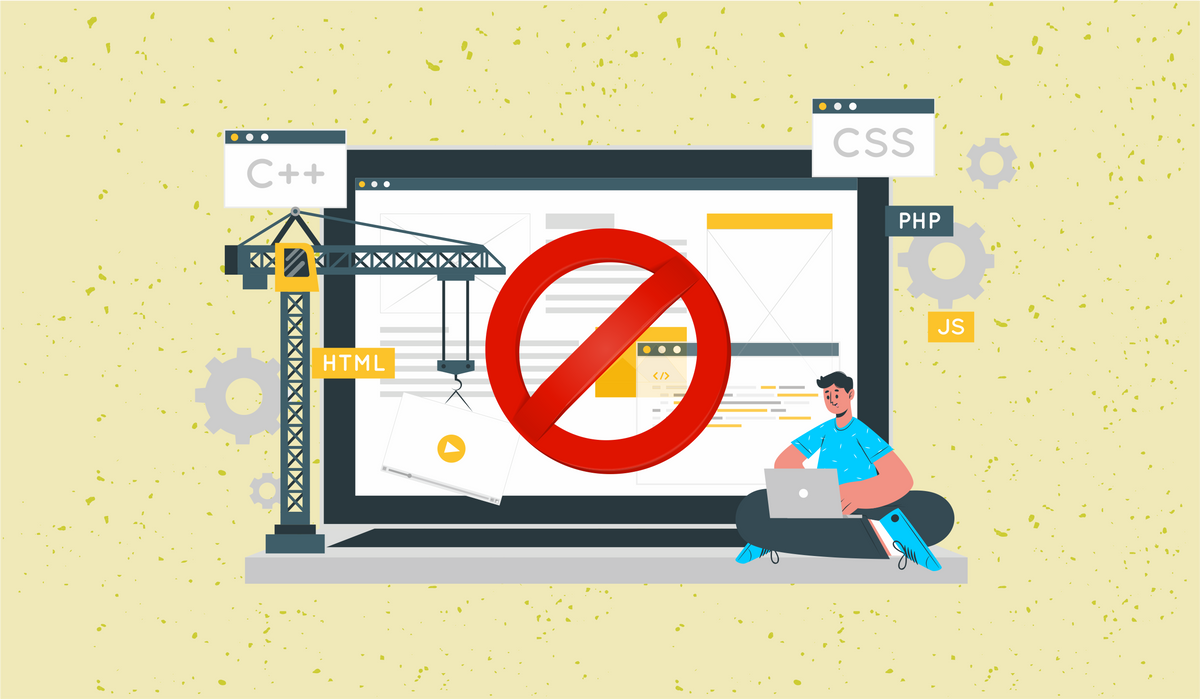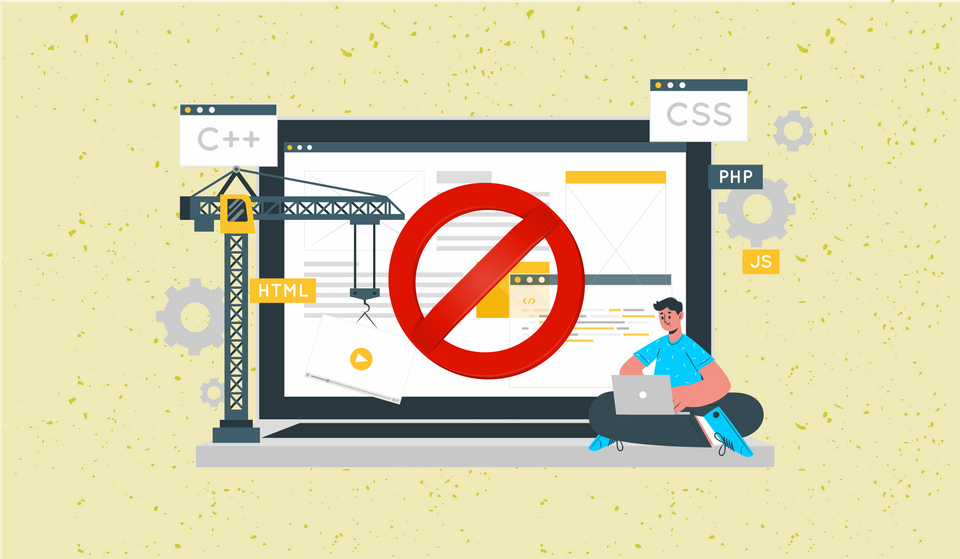 There is a sudden demand for no code/ low code platforms in fast-growing businesses that want to scale better and reduce costs. People with very little knowledge of technology are now able to create solutions and help businesses run smoothly. The following statistics say it all about low code/no code platforms and their popularity.
Nowadays, almost every other business is dependent on technology either to build products for their customers or to build solutions for their business itself. But, there are only 25 Million Software Developers in the world, which accounts for just 0.2% of the world's population. Therefore, a sudden demand for low code/ no code solutions has come up. As per the UserGuiding blog:
It was projected that more than 75% of businesses will adopt low code/ no code in 2021.
By 2024, low-code application development will be responsible for more than 65% of application development activity.
84% of enterprises have turned toward low-code/no-code for their ability to reduce strain on IT resources, increase speed-to-market, and involve the business in digital asset development.
Low code/ no code solutions are important because only 0.5% of the world's population knows how to code.
Three important trends in Low Code/No-Code
With the demand for powerful applications for businesses rising faster, many professional developers are turning towards low code/ no code solutions. It has been seen that such solutions have made it easier for businesses to manage and organize their activities and thrive better. Here are some important trends in low code/ no code:
1. Business automation is ready to resolve various day-to-day issues that come up in organizations. There are many mundane tasks in businesses that require manual inputs and take most of the time of the employees. However, no code tools like Zapier and Integromat, etc are providing a way to automate such tasks and find time to focus on important business stuff. These tools make it possible for employees to bring in data from various applications in one place and collaborate easily.
2. User-friendly, customizable tools are becoming common amongst employees. Low code and no code platforms are doing their best to provide a customizable user experience. This is why they come with pre-defined templates or layouts. This way employees can easily adapt to these platforms and transform their workflows in no time. At the same time, they get the bandwidth to customize their workflows as per their business requirements.
3. Low code/ no code tools are enabling digital transformation in organizations. Low code or no code tools are being used by businesses these days to streamline various business units such as sales and marketing, service, human resources, and finance. With this, organizations can move from off projects to organized, strategic, and sustainable operations.
What is Low Code, No Code?
Low code is an approach for software development that requires a little coding to build applications and processes. Instead of programming languages, you can use visual interfaces with drag-and-drop compatibility. Users who do not have any advanced knowledge of coding or software development can also use low code software development and create applications as per their business requirements.
No code is a software development approach that uses just visual elements with drag-and-drop features to build powerful applications. As the name suggests, this technique uses no code at all and is suitable for users who have no previous programming knowledge or experience in building applications.
Mostly low code/ no code applications involve features where users just have to select components and link them together. Everything is done behind the scenes automatically. It is often called point-and-click development.
Thanks to low code/ no code, both professional developers and "citizen developers" (non-professional developers) can create applications of varying complexity and meet business demands for development, automating processes, and accelerating digital transformation.
Read more: How No-Code Is Changing the World for Better
Benefits of Low Code, No Code
The digital dependency of businesses is increasing at an alarming rate these days. Especially after the Covid-19 pandemic, businesses have shifted to remote working and have become 100% dependable on technology. This huge demand cannot be met by just 0.5% of the world's population who knows how to code. The following advantages of no code, low code are a clear indication that we are heading towards the right digital era.
1. No need to build core module applications
Whether it is sales process management, marketing strategy analysis, inventory management, product roadmaps, or recruitment, businesses do not need to build applications from scratch. Low code/No-code platforms already include such modules built for users so that they can start working immediately.
Not only this, Low code/No-code tools allow users to integrate with other applications as well using APIs or workflow integration applications. For example, you may link your email application with your system and check all your emails, gather data, or send emails with just one click.
2. Usable by non-technical as well as professional developers
Anyone can use Low code/No-code tools whether they have prior technical knowledge or not. Many Low code/No-code applications have built-in components and represent the information in a form that is readable by everyone.
Businesses no more need to turn to various third-party applications to get their work done. For instance, many businesses outsource human resources services to handle complex payment cycles, recruiting, consultation, performance reviews, accounting, and bookkeeping, etc. Now, they can manage everything on the right platform with tools like Stackby.
3. Lower costs, higher productivity
Low code/No-code platforms help businesses streamline their processes in no time and ensure the elimination of monotonous, manual tasks. This not only ensures productivity but reduces the cost of project management, product development, operations management, and development and management of many other business areas.
Businesses have to no longer depend on developers to create solutions for them. This saves a lot of money. Considering the shortage of IT employees in every other organization and the increasing demands, low code, no code platforms serve the best.
4. Data security and confidentiality
Many people argue that security is a major issue for no code low code platforms since the users are not concerned with the behind the scenes or how things run. Low code, no code platforms are ensuring complete data safety.
Low code/ no code applications provide various security and permissions to the users so that they can control who can access their data and how. Business teams can share the data with their coworkers, clients, or stakeholders which they find appropriate.
5. Scalability and speed
Low code/No-code platforms grow with your business so that everything can be managed. They handle huge amounts of data as your business scales up and incorporates more employees as well as clients. They also change with new requirements without requiring any complex coding.
Most low code no code platforms work on drag and drop functionality which makes building solutions faster than we can imagine. They automatically handle database scripts and often run on a one-click application. Today we may see internal applications being built using no-code tools but the trend are inching towards complete user-facing applications built using no-code technologies. Add examples of such projects here..
Examples of Low Code, No Code Applications
Many organizations are achieving high results using low code platforms. Here are some use-case examples of low code software:
1. B2C Mobile Apps: With low code solutions, companies can build mobile applications on a single platform. They enable businesses to create best-of-the-breed apps without worrying about developing the different build versions of mobile architectures.
2. Innovation Apps: With the introduction of AI, IoT, and machine learning in business models, many companies look for low code resources that can help them create innovative applications without much hassle.
3. Operational efficiency Apps: Low code platforms are used to create employee-facing apps that can automate manual processes and enhance departmental efficiency.
Just like low code platforms, no code platforms have also gained momentum over the past few years and are being highly preferred by businesses these days.
Let us see some of the prevalent use-case examples of No-code solutions:
1. Data Management Applications: No code applications are now used to build your own databases with ready-to-use templates, data import and export abilities, customizable interface, and scalable structure.
2. BI Reporting and Dashboards: No code solutions let you access real-time reports and convert them into actionable insights, key metrics, and visualizations. This is very useful in decision-making in sales and project management.
3. Automating Business Workflows: No code tools are the best for creating complex business workflows and a long set of rules, especially in an agile environment like human resource and recruiting, content production, marketing, sales and CRM, project management, SEO, and operations.
Low Code vs No-Code: Key differences
No matter how useful low code and no code solutions are for businesses. There is a fine line between them. Let us see how they are different from each other.

Low Code Platforms
No Code Platforms
Definition
Low code platform
eliminates the need
for coding up to 90%.
However, the need for
programming languages or
knowledge of coding
or software creation is still
present.
No code platform
simply means zero coding!
This means individuals
with no prior knowledge
of coding can use such a
platform to create
an application.
However, it does not
eliminate the need
for technical skills.
Knowledge of Coding
Low code platforms
provide drag and drop
elements where developers
can create
tailor-made applications.
However, a little knowledge
of coding might be required
in certain aspects of
application building.
This means, everything
that the user needs
is already built-in in the
application and they just
have to use pre-built
building blocks to create
their own systems
and workflows.
Type of applications
Low code platforms
can be used for creating
standalone applications,
important for business
operations, that require
integration with third-party
apps or different
data sources.
No code platforms
on the other hand
should be used
for front-end
use-cases, that is for
applications that are
simple and
do not involve
huge datasets.
Training and expertise
Low code platforms
require a certain level of
training or expertise
as they are suitable for
individuals with certain
programming skills.
No code platforms
do not require knowledge
of programming or
software development,
which eliminates the need
for any training.
One might need to
get through the
basic features
and functionality of the
platform but that is it.
Suitability for employees
Low code applications
are suitable for
development teams
to cut down the
development time
and costs.
No code applications
are suitable for
business owners
& employees who want
to innovate and
improve the business
workflows.
Few Examples
Tools like Kissflow,
Appian, Zoho
Tools like Stackby,
Zapier, Integromat.
Why Stackby?
Stackby is a solid no-code platform & an Airtable alternative that brings together the simplicity of spreadsheets and the robustness of databases and allows businesses to create powerful tools to streamline their workflows.
Stackby gives power to non-technical users by enabling them to create custom tools based on their business requirements without having to spend hundreds of dollars on each solution.
And, the list goes on! But one thing that is common here is that you can do everything without writing any single line of code. Know more about how to use Stackby for managing your workflows using our video tutorials. Sign up with Stackby for free and get started.