Top 12 Free Digital Planner Apps in 2023
Want to plan your work and life properly? Learn about these top 12 digital planner apps to change your life for the better.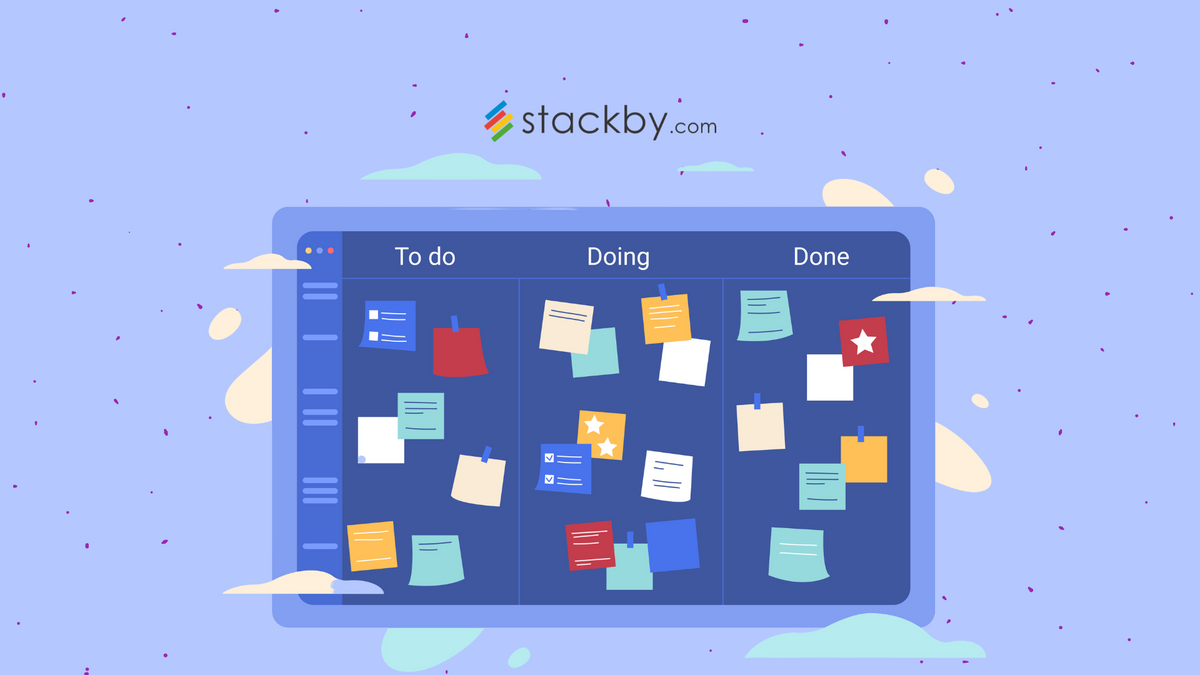 How many times have you stared at the huge pile of tasks ahead of you and experienced a sense of overwhelming laziness? Don't worry, you are not alone in this because almost everyone who has a decent amount of tasks lined up for them every day faces this situation. That is if they have not yet mastered the skill of time and productivity management.
Digital planner can be an excellent solution to all your time management problems and if you are already in search of the best free digital planners in the market, then you have come to the right place. Let us look at some of the best free digital planners available currently and decide which one can be the best pick for you!
Want the best database and spreadsheet tool? Your wish has been granted! Stackby is an efficient task management tool with over 300+ customizable templates that allow users to create workflow according to their needs. It is a combination of a great spreadsheet and database offering you the best of both worlds. You do not need prior coding knowledge or experience to navigate through this free digital planner.
Views: like Calendar and Kanban to track updates.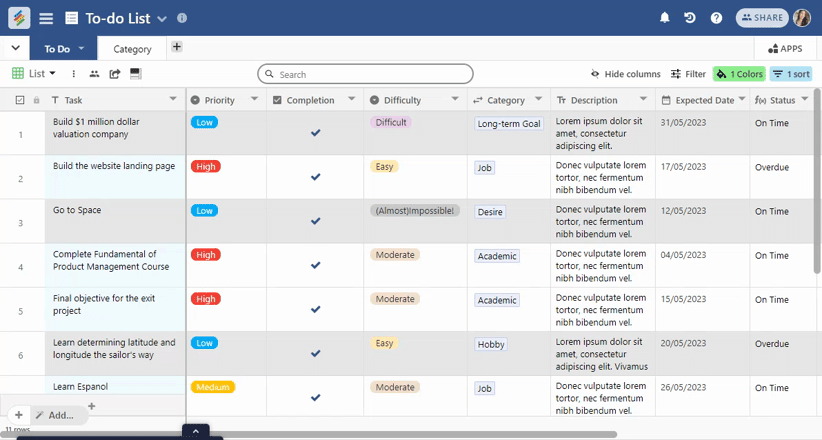 Pros
Cons
Only grid view and no apps like chart, or pivot tables in mobile version so far. Add-ons and customization are not much advanced.
Too many features can get overwhelming in the beginning (as pointed out by users).
If you are in search of a great project management tool that supports team collaboration, then you've struck gold. Asana is a flexible free digital planner with features like deadline trackers. It allows linking one task with another and helps users set milestones to track the progress of their projects.
Pros
Anyone in your team can update the tasks easily.
If you are a Gantt Chart fan, you will love this.
This is excellent for creating to-do lists.
Cons
You might want to purchase the premium version for better features.
It lacks flexibility when compared to other digital planner apps.
The offline mode might not be as attractive as the online mode.
Are you a Windows user? Are you in search of the best free digital planner for Windows? Look no further. Trello works best for Windows and has a plethora of features that make it one of the best digital planners of 2023. Extremely useful for remote employees and is more honed for teams rather than individuals.
Pros
Pretty easy to sync with all of your devices.
Extremely easy to use and has a great design.
Even the free version has some dope features.
Cons
There is no time-tracking feature available.
It might be challenging to integrate any other app with Trello.
Not suitable for handling big and complex projects.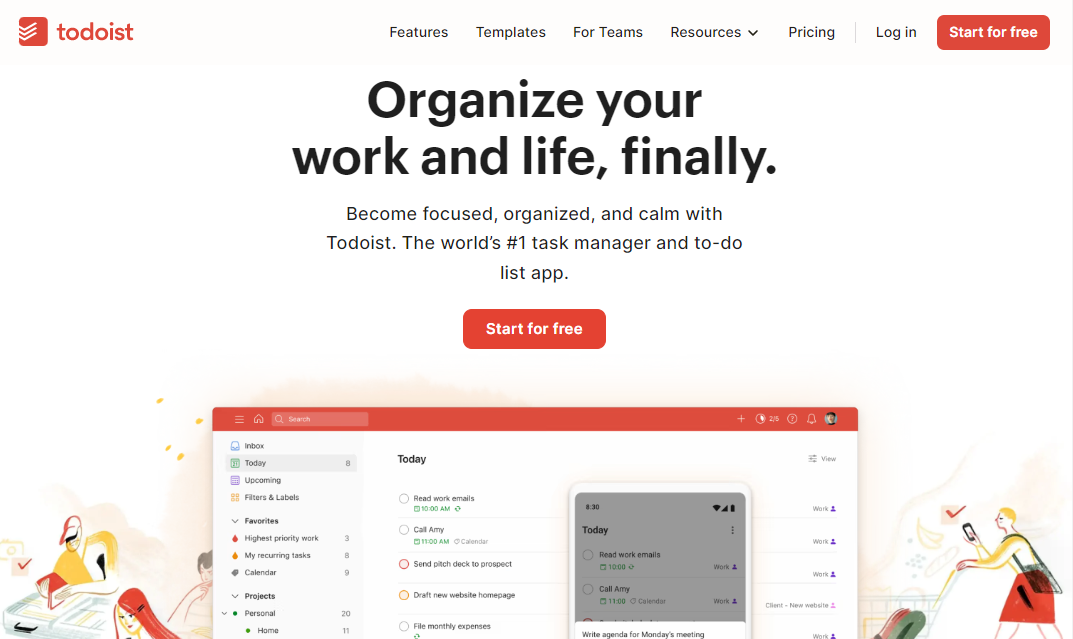 If you are a busy bee and are looking for a free digital planner that helps you keep track of a million things, then Todoist could be a good choice for you. With its drag-and-drop interface and task-sharing features, Todoist is a favorite among all the productivity junkies out there.
Pros
The shared projects feature is available for better management.
Has notifications and reminders to keep you on track.
A bird's eye view of the whole project can be done.
Cons
Might be difficult to collaborate with online teams.
Does not have as many advanced features as some other digital planners.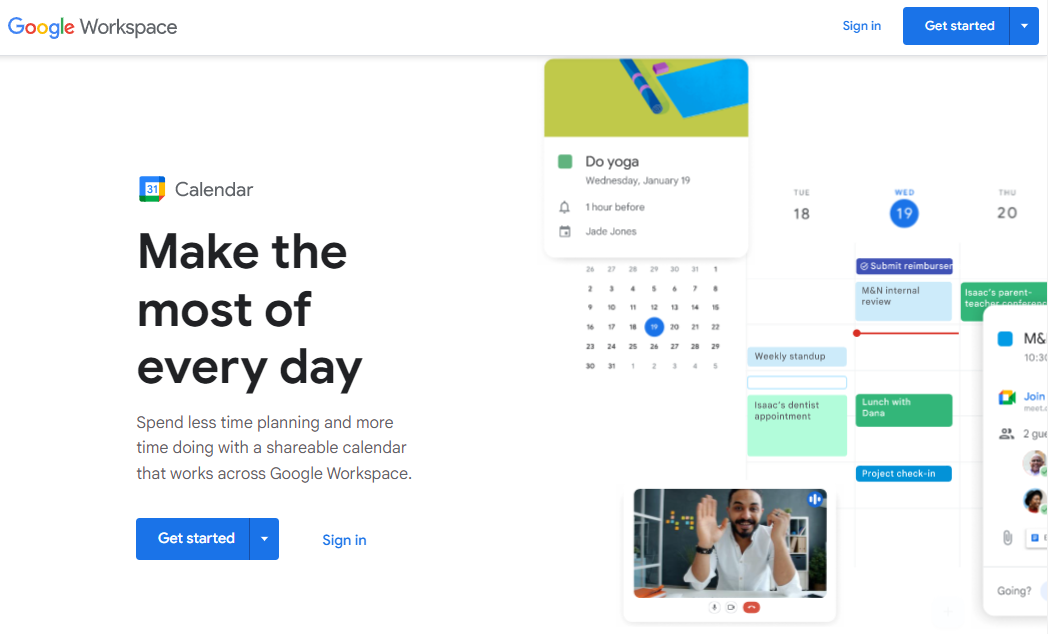 No list for a free digital planner would be complete without Google Calendar in it. When we say free, Google Calendar is actually absolutely free. You can track and manage daily, weekly, and monthly tasks with Google Calendar. It has a pretty solid data safety system as well!
Pros
Great sync between your email and calendar.
Share your calendar with teammates easily.
Helps you create events in a jiffy.
Cons
Cannot be considered a comprehensive digital planner.
Does not have any other great features other than time blocking and scheduling.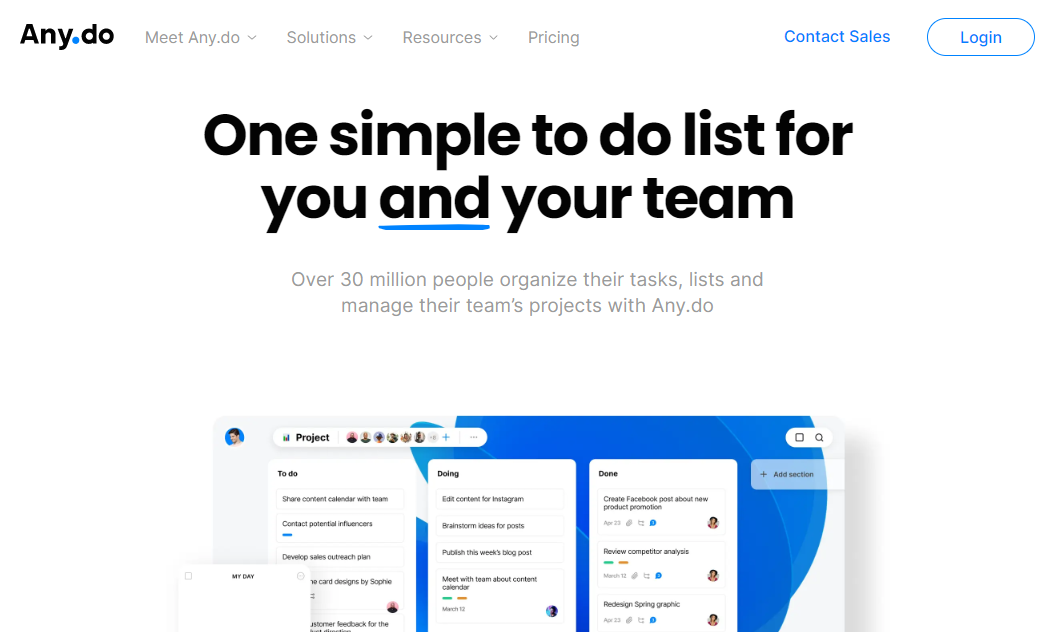 For individuals who are looking for a simple yet comprehensive free digital planner, Any.do may be the best bet. It is minimal and easy to navigate through. The whole application is simple to master as well. You can color code your tasks depending on their level of priority and it also allows users to share their task lists.
Pros
You don't have to worry about syncing your data with Any.do.
Great for PCs and mobile users as well.
Cons
You might need to upgrade it to access more features.
This might not be a good pick if you need to integrate it with other apps.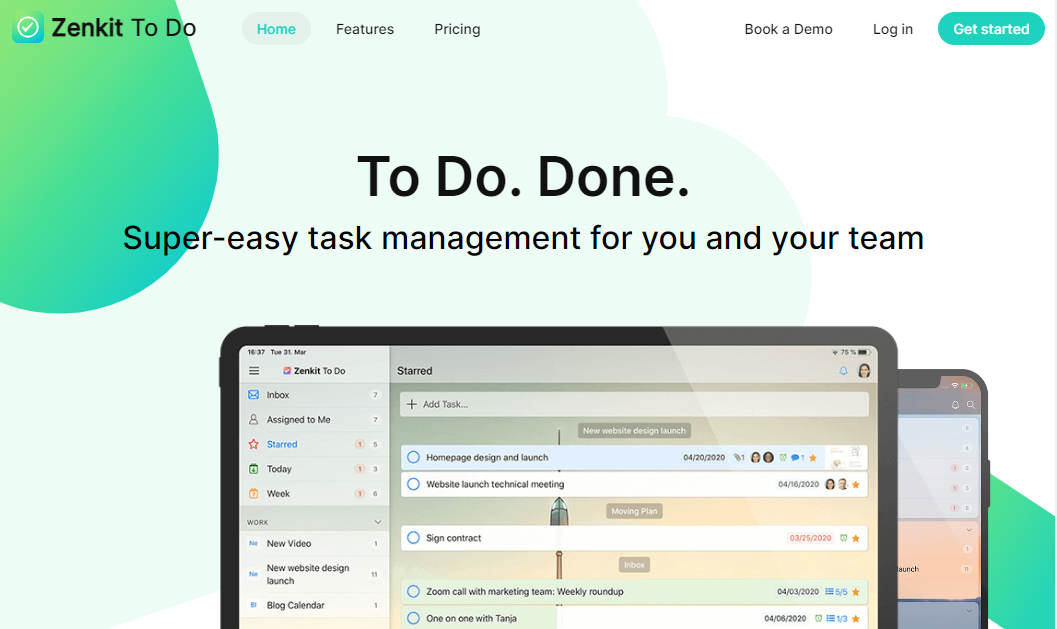 Have a lot of clients and are finding it hard to keep track of their progress? Zenkit To do might be able to help you with this. This project and task management also helps its users with a whole bunch of other stuff like management of your business and work calendar management as well.
Pros
Has a great interface and is easy to use.
Has an efficient cost-to-completion tracking feature.
It offers great features at an affordable price.
Cons
It does have a pretty low data storage limit.
Synchronization might be a bit slow.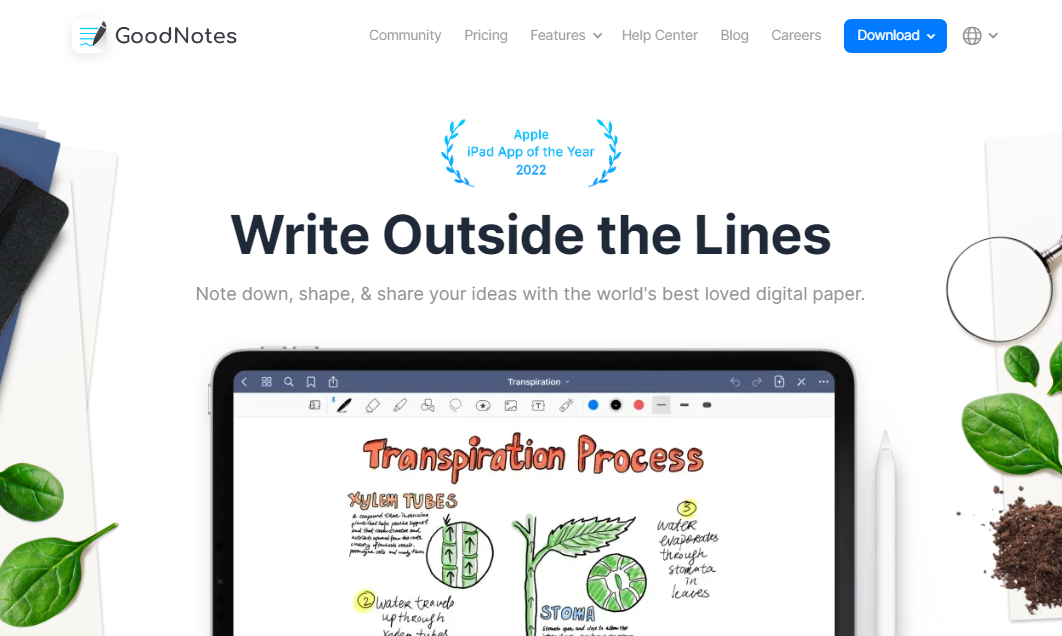 As the name suggests, this free digital planner is an excellent tool for note-taking. If you love taking notes in your own handwriting and getting a bit creative with the process, go for this tool. It helps you organize your notes into tidy folders and is extremely flexible as well.
Pros
If you love handwritten notes and excellent customization, this one is great.
You can create your very own canvas templates or use existing ones.
Has a great virtual library if you love the research work.
Cons
It currently does not support Android devices.
Might not be a good pick if you use the drawing feature a lot.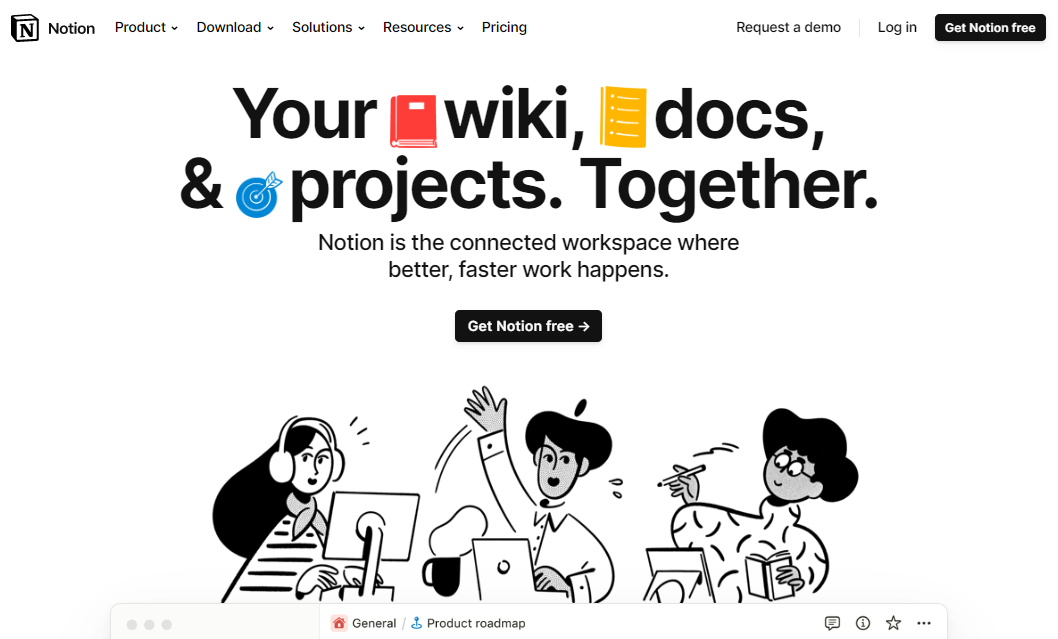 If you are into productivity and time management, then there is no way you would have missed Notion. This efficient yet free digital planner has so many features and wears so many different hats. It is an excellent knowledge management tool compatible with Windows, Mac, and iOS.
Pros
Extremely flexible and has the best of most digital planners.
It takes the security of your data pretty seriously.
You can embed YouTube videos if you are into it.
Cons
They do not have the best features when it comes to the mobile version.
The learning curve is a bit too curved😄
Not so great when it comes to automation.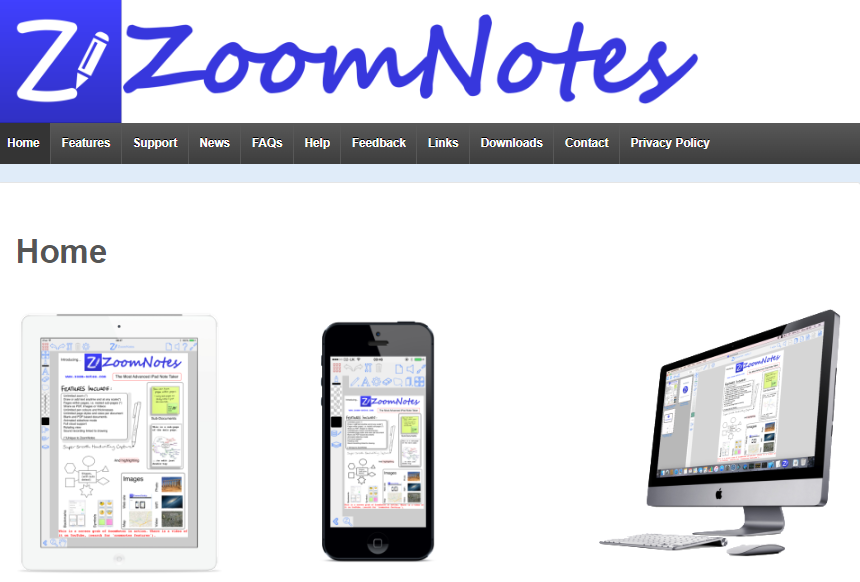 For everyone who wants to take productivity seriously, ZoomNotes offers the perfect set of features to help you in your journey toward optimization. It has plenty of useful features that make tasks more interesting and doable. The Agenda feature helps you plan ahead for the future and the Action list shows you the current set of tasks.
Pros
The task management system is quite easy to maneuver.
It has an efficient calendar that manages tasks easily.
You can take notes in the dedicated 'Notes' section.
Cons
Can be a bit too complicated to get your head around.
Document Searching Tool has been found to be difficult to use.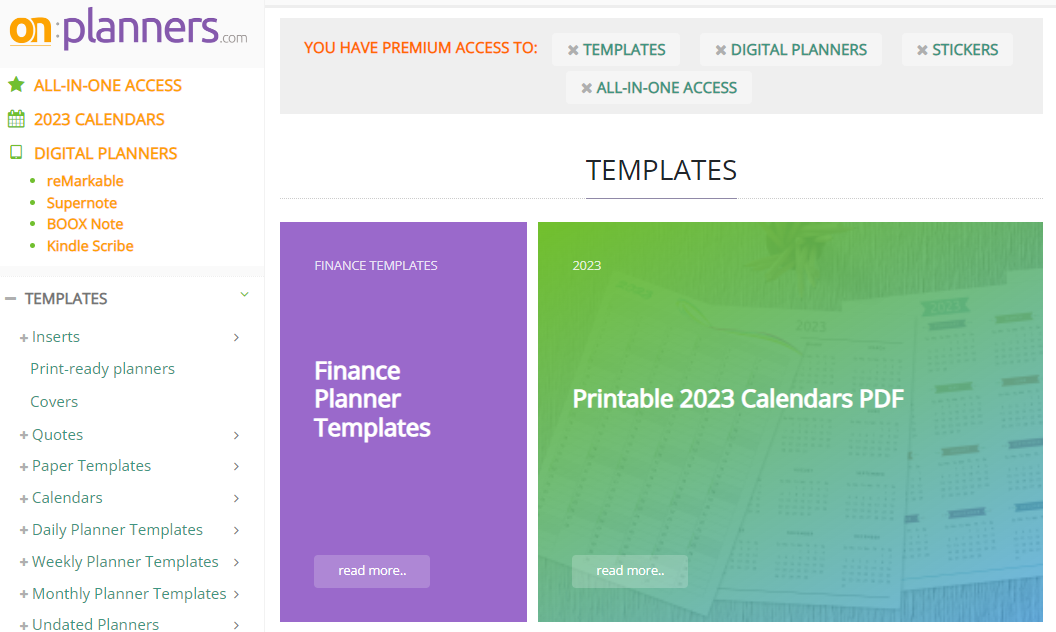 With tons and tons of templates to choose from, this time-management and progress-tracking digital planner remains the favorite of a lot of productivity gurus. With tracking of your work on even an hourly basis, this tool offers its users the ability to list their everyday tasks and manage the budget as well. Although the level of customization is a bit low, you will still love it.
Pros
Great for customization lovers.
Has a plethora of options available.
Cons
Might not have all the right features you are looking for.
Not as user-friendly as other digital planners.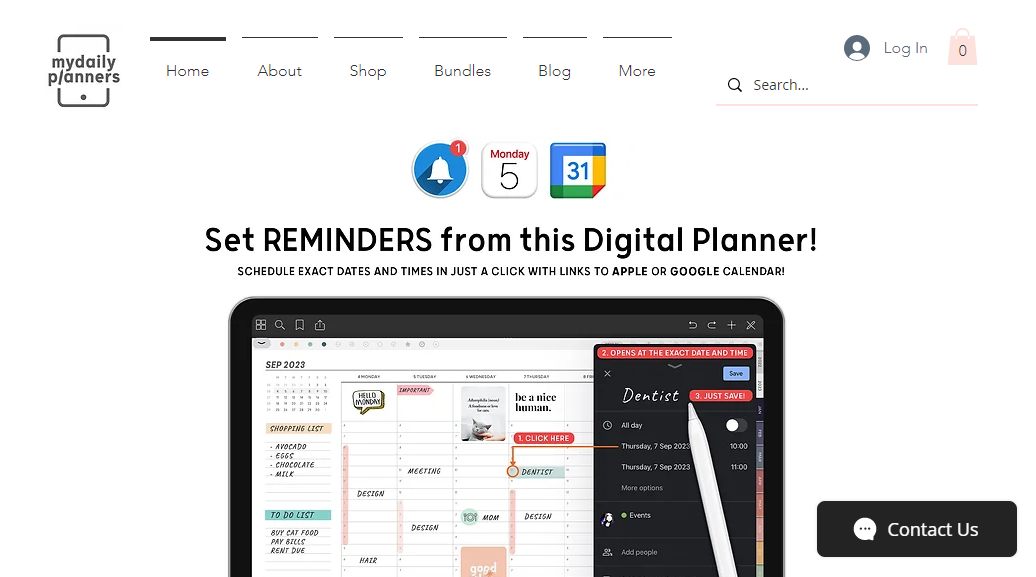 If you are someone who does not like too many features cluttering the interface of your digital planner and like a minimalistic approach, go for MyDailyPlanners. You can either use the already available templates or create one on your own. It is greatly customizable and extremely flexible as well.
Pros
Can be accessed in four different languages
The pages are hyperlinked for easy navigation
PDF templates are available for project planning and meeting
Cons
The upgrades that come with the app can be expensive
Limited features compared to other digital planners of 2023
Conclusion
Just because a digital planner works for one person, it doesn't mean the same efficiency would be experienced by others. Identify your needs first and make a list of features you would like to have in a digital planner. Now compare this list with the pros and cons list we provided and make a wise decision. You will never have to worry about not having enough time to complete tasks or efficiently plan out your day.
With Stackby, you can always stay on top of your tasks and projects by creating your own custom digital project planning workflows. So sign up for free today!