Top 9 Business Process Management Software in 2023
Figuring out how to map your business processes, structure your data and automate workflows in your teams? Here's our take on top 9 BPM software your teams will love to use.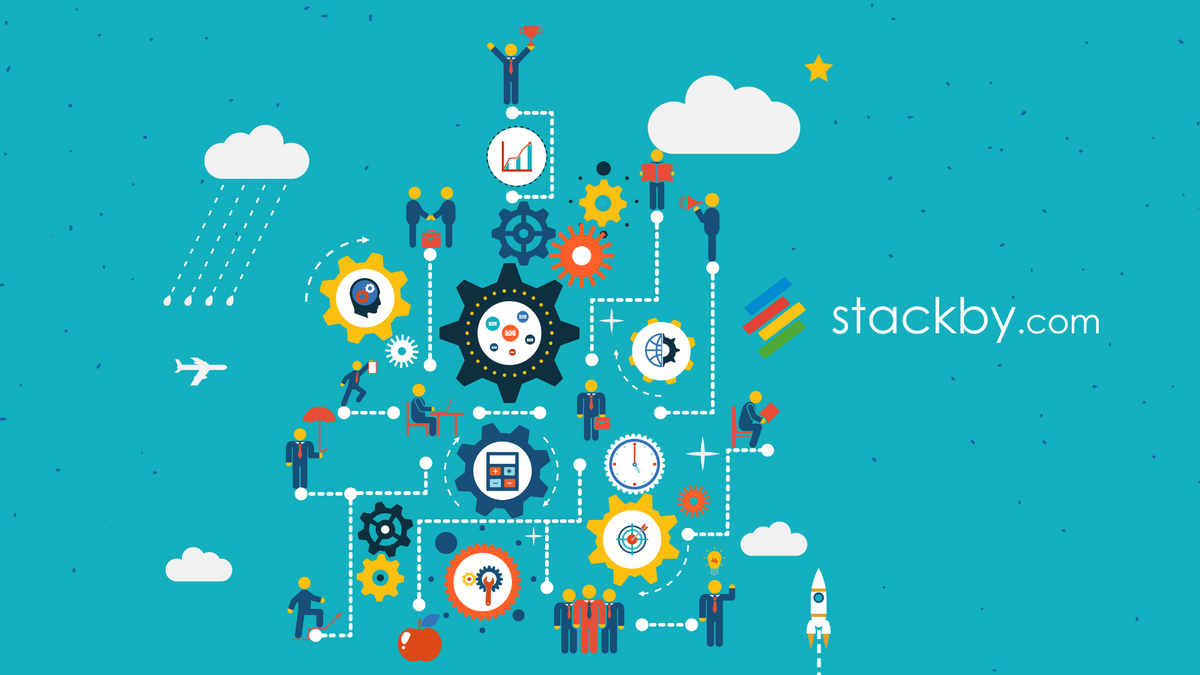 "Coming together is a beginning, staying together is progress, and working together is success." – Henry Ford.
Every successful business might have some specific and unique competitive advantage making them ace their goals. But there is one tool that every well-to-d- business has in common, and that is business process management software. Unless you have been living under a rock for this whole time, there is no way you would have not at least come across this tool. Today we will not just breeze over the topic, but gain a thorough understanding of the same. So let's begin!
What exactly is Business Process Management?
Start from the basics, shall we? Business process management generally means closely observing the current processes and functions of a business and finding a way to improve or optimize them. After that, we find a way to maintain the momentum and automate these tasks to maintain efficiency. So you observe your business and identify flaws, find ways to fix them, automate these new processes, and continue the same. Great, right?
Let's dive a bit deeper into the process and read about the different types of business process management: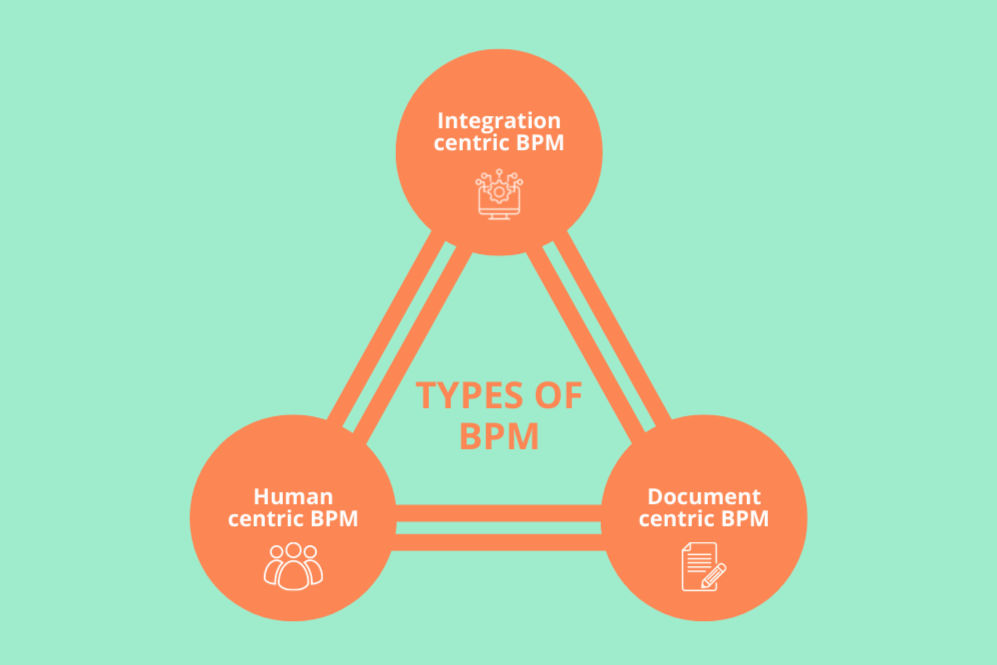 Integration-centric BPM: This type of BPM focuses on integration between different types of already existing systems like HRMS and CRM and when processes lack human involvement.
Human-centric BPM: If the processes are done by humans, this type of BPM is done. It usually tracks and analyzes the employee processes after the employees have approved for the same.
Document-centric BPM: Whenever documents form the center of processes and include functions like verification, formatting, and routing, this type of BPM is put to use.
What is a Business Process Management Software?
Software that allows businesses to identify their key processes and then optimize the same through automation can be understood as a business possessing management software. It includes functions or tools like workflow automation, collaboration tools, and reporting.
9 Top Business Process Management Software you can access in 2023
Now that we have a crystal clear idea of what a business management process is and what the software does for a company, let us look at some of the best business process management software available to companies in 2023: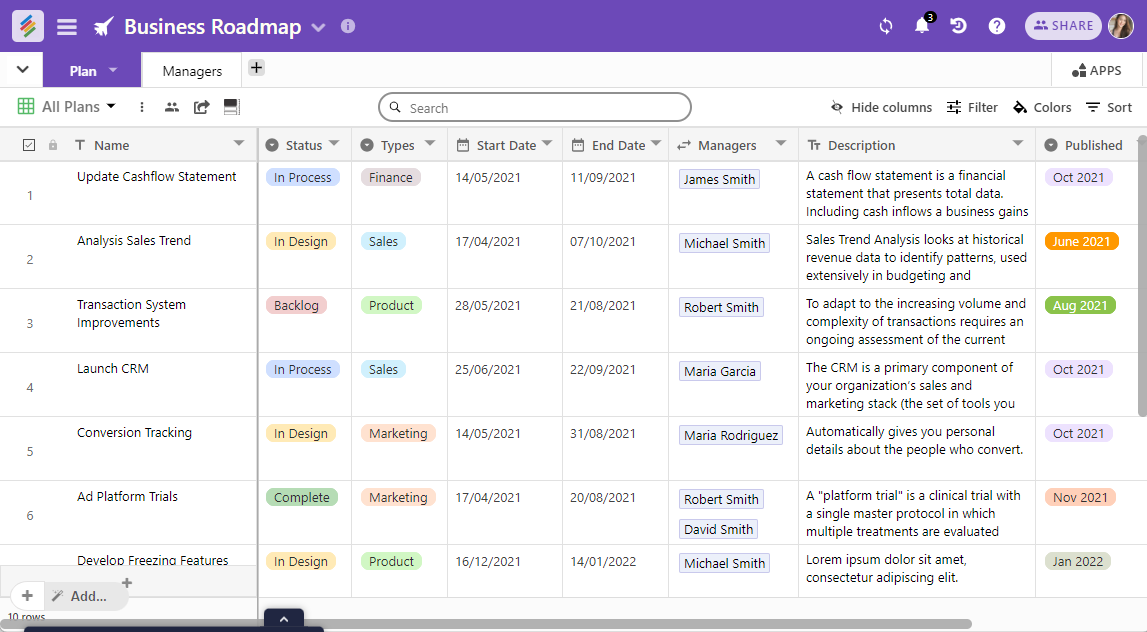 As an all-in-one business process management platform that focuses on helping companies with their databases, spreadsheets, and no-code automation, Stackby is one of the favorite choices for businesses currently. Stackby is designed to bring together the simplicity of spreadsheets, the functionality of databases, and no-code automations to let anyone build their own tools, the way they want.
Users can build a database from scratch, import data from pre-existing sources like spreadsheets or Google Sheets, or choose from over 300 pre-built templates across multiple categories.
Choose from over 25 unique column types like text, number, date/time, collaborators, dropdowns, ratings, add formulas for automated computation, bring in attachments from a computer or cloud storage, or link records between tables to define relationships, reference data from a different table altogether via lookup or aggregation.
Pros
If data management is your priority, this one is the best.
All building blocks available to create your workflow - database, dashboards, automation, collaboration (chat, checklists, reminders), and integrations.
Cost-effective for teams of all sizes; most competitive pricing in the market.
Value-driven pricing - more bang for the buck.
Cons
There's scope for expanding the template library with more industry-specific templates.
The learning curve for some of the more advanced features can be steep as pointed out by a few users.

If you are a small business and want more than one user to gain access to the business process management software, give Process Street a try. It has a pretty basic drag-and-drop interface and it enables users to create efficient workflows. The main focus of the application although is on the generation and automation of procedural documents.
Characteristics of Process Street
Helps you manage repeating checklists
Users can set up conditional logic
Supports over 3000 integrations
Supports email and chat features
Pros
Recoding processes and tracking their progress can be pretty easy.
Checklists are basic and easy to change.
A plethora of templates are available for the users to choose from.
Cons
The reporting tools are pretty basic and don't have advanced insights.
Even though conditional programming is available, deployment can be tricky.
If you want to edit templates, you need technical knowledge.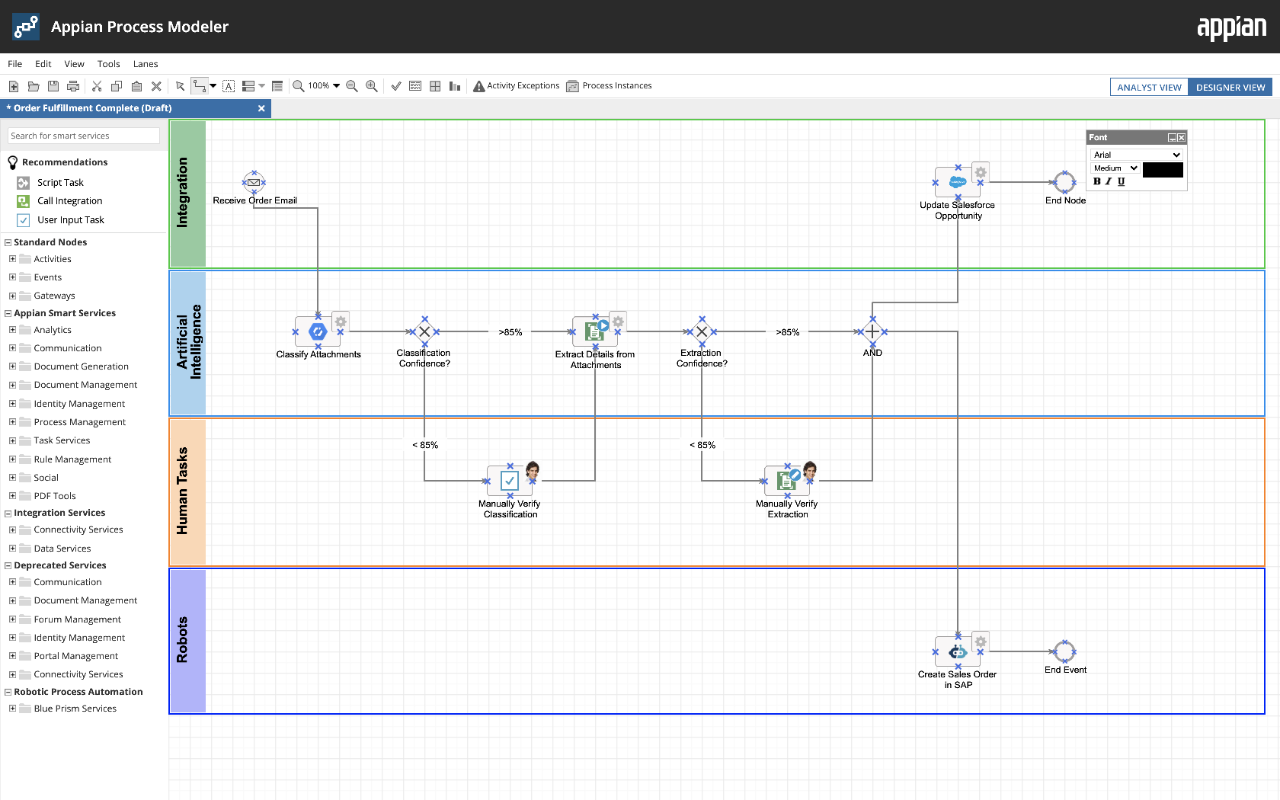 Is full stack automation your main need? Are you someone with a basic to moderate level of programming skills? Then make sure to check out Appian. Although it is not an application one would call a basic business process management tool, it does help businesses fulfill their needs if they have a developer by their side.
Characteristics of Appian
High level of scalability.
Can be automated.
Low level of coding knowledge required.
Pros
Drag and drop option is available to manage workflow.
Continuous optimization is possible through this project management tool.
You can access the workflow from anywhere irrespective of your location.
Cons
You might need some basic level of coding to make it work.
It might not be as customizable as some other project management software.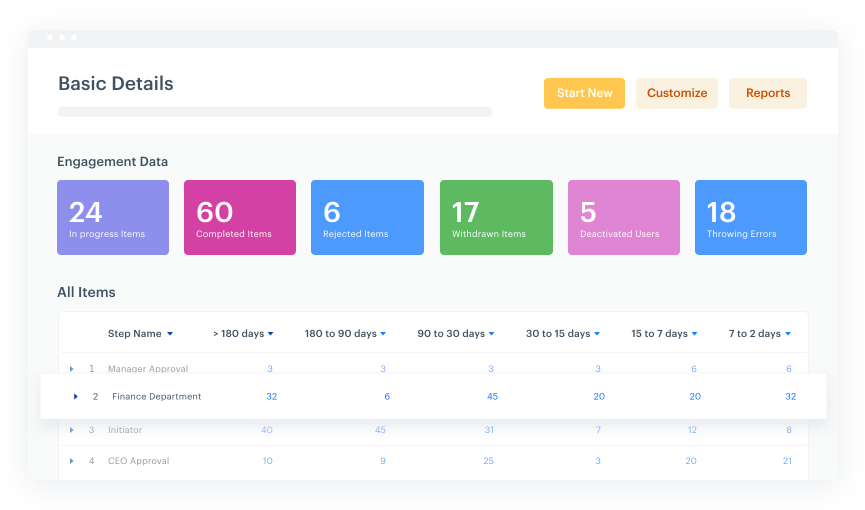 No matter what the size of your company is, Kissflow will be able to manage your business needs. It is a cloud-based business process management tool that enhances the security of your company data. But as it is a low-code platform, one cannot perform complex processes with this tool. But performance monitoring and automation of notifications can be done easily through Kissflow.
Characteristics of Kissflow
Create subtasks and convert them to main tasks.
Can set specific due-dates.
Detailed audit logs and activity history.
Data-driven reports.
Pros
Process reports can be customized according to the user's needs.
Workflows can be linked to other tools.
Cons
The paid version can be a bit expensive.
Tricky learning curve if you don't have a technical base.
You might have trouble assigning tasks to many users at a time.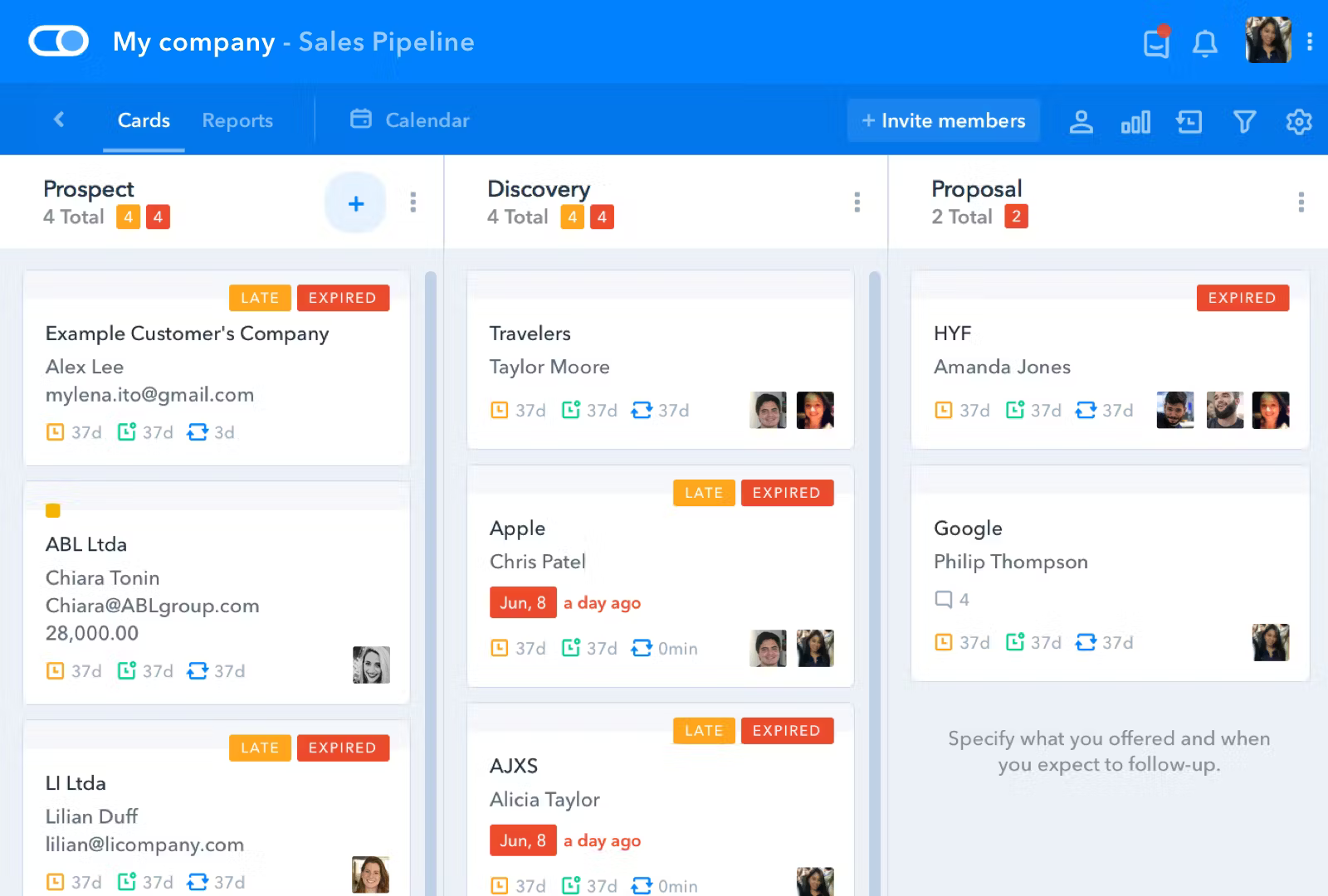 Do you prefer a business process management tool made specifically for workflow management? Then Pipefy might have exactly what you are looking for. The application specializes in the automation of activities like employee onboarding, purchasing, and accounts payable.
Characteristics of Pipefy
Easy setup of processes, workflows, and activities.
Excellent project management tool.
No code app-development.
Document generation and data unification.
Pros
They have an awesome configuration design.
There is a history recording function that can come in handy.
It is quite easy to track orders using Pipefy.
Cons
It might be a tad bit complicated to send the automation email.
Filling the Excel sheet online might be problematic.
Previewing each phase might not be an available feature.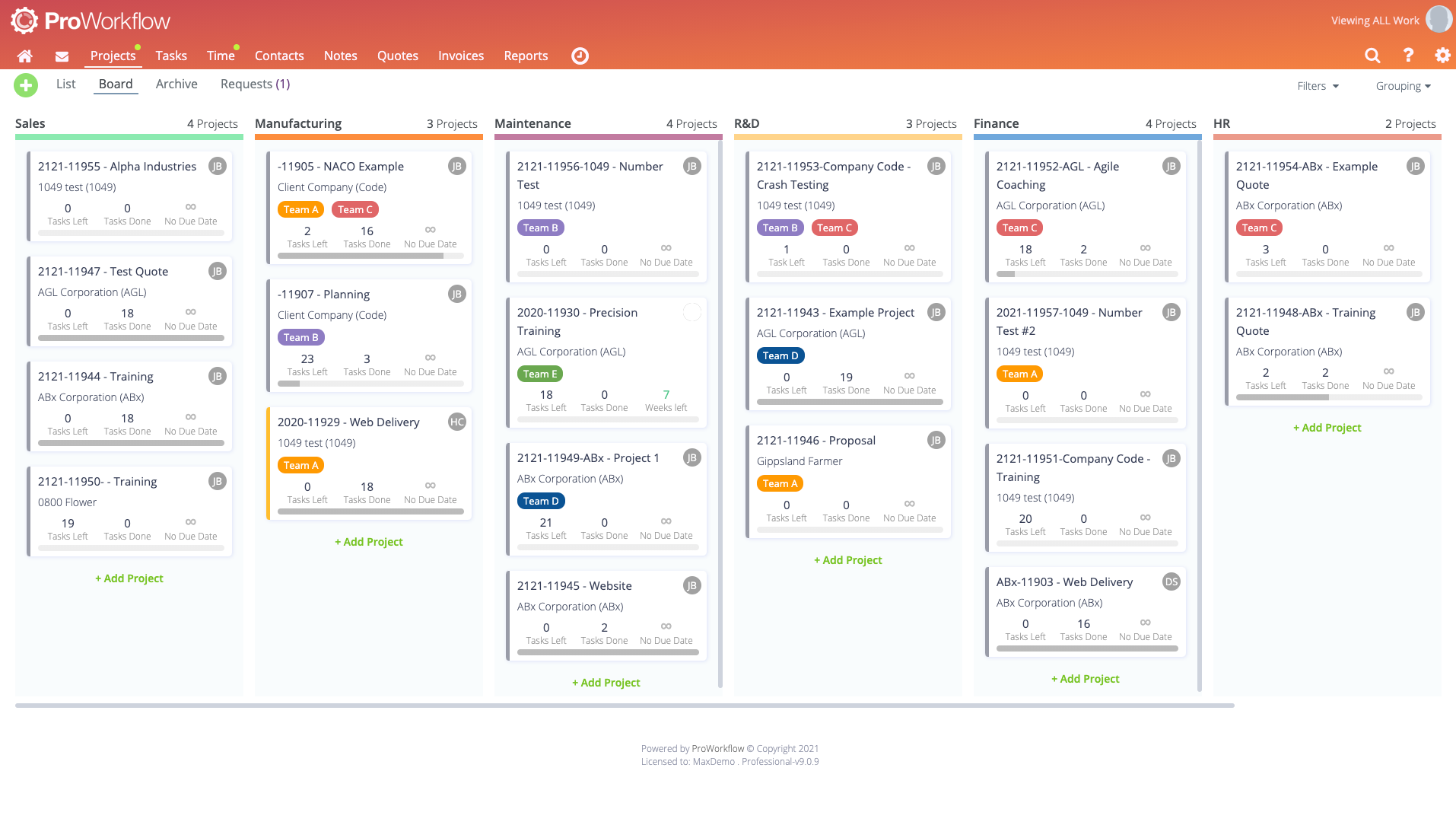 Want more control over your projects? Give ProWorkflow a try. Some of the specific areas this business process management tool focuses on are resource management, budget management, and portfolio management. You can access the application from anywhere as it has a similar interface for mobile and website. The customer portal is also pretty optimized.
Characteristics of ProWorkflow
The mobile and web versions are well-developed.
Extremely accurate time-tracking ability.
Great collection of communicative tools.
Pros
The application has a comprehensive and wide dashboard.
Users can access the software remotely with ease.
Great customer support and technical assistance are offered.
Cons
Some functions may be less intuitive, hampering the user experience.
The application has a very high learning curve.
Features like process design and business rules management are absent.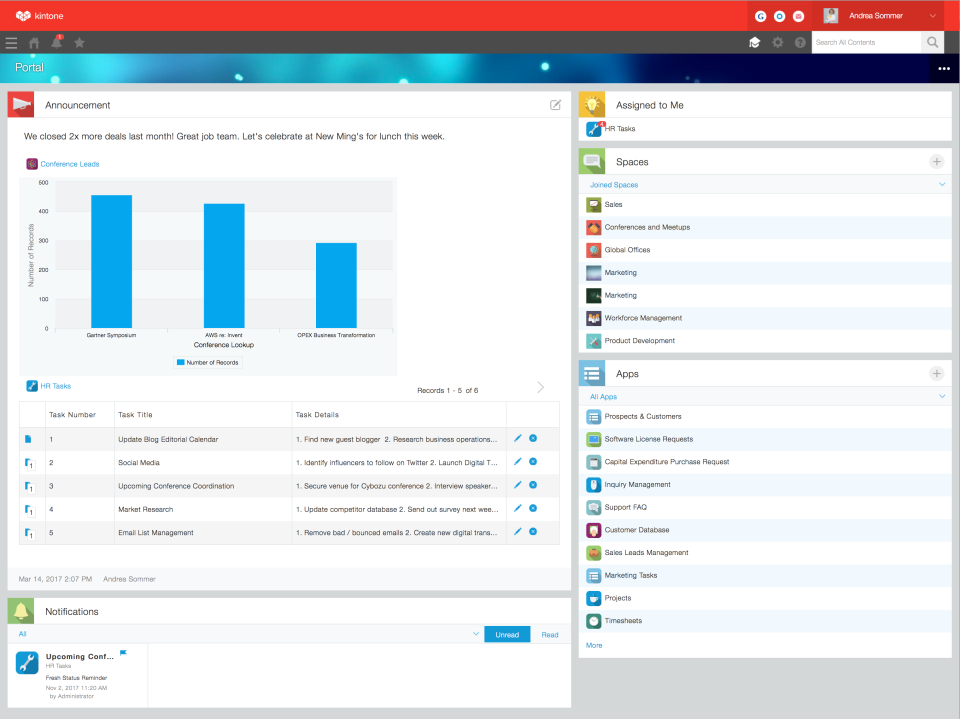 When we speak about agile business process management, we need to mention Kintone. It is an absolute no-code application that is also a SaaS platform. If you are a business looking to optimize your business reports and want business process management software that has an open API then Kintone can be your match made in heaven.
Characteristics of Kintone
A pre-built application library.
Availability of granular permission controls.
Custom charts and graphs in real-time.
Enhanced process management availability.
Pros
If you are an admin, you have access to many customization tools.
Easy conversion of data into reports.
Pricing that is flexible and affordable.
Cons
Use storage is considered to be low.
There is a lack of native templates or documents in the application.
Not suitable for individuals as a minimum of 5 users is needed.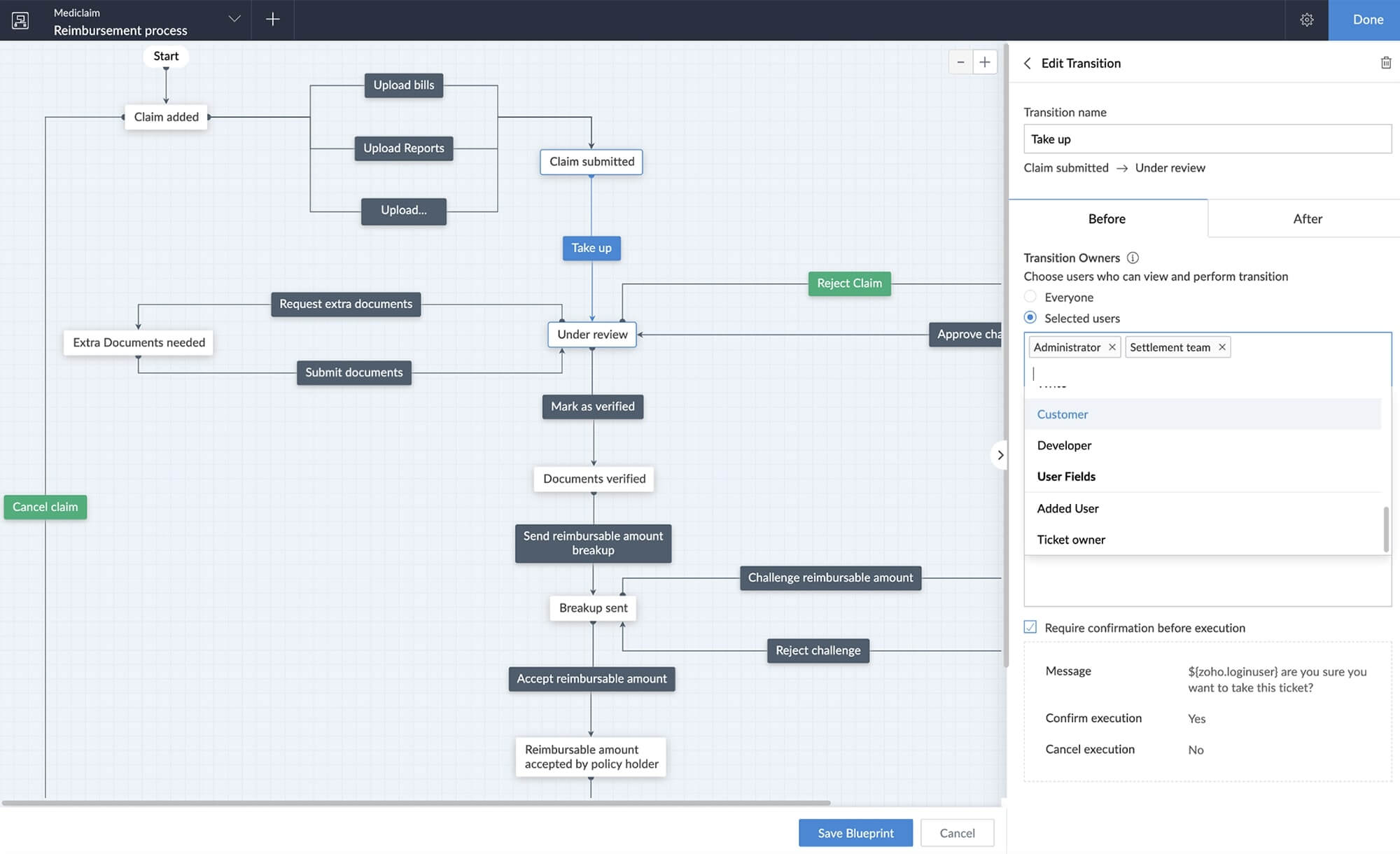 A comprehensive business management tool that optimizes low-code application development is what Zoho Creator is. It helps companies digitize their operations without having to go through the traditional process of development. You can have customized forums and enable data management workflow here as well. Go for Zoho Creator if any of these specifications strike a chord with you.
Characteristics of Zoho Creator
Great selection of communication tools available.
The bug-tracking feature is present.
Intuitive reports help keep track of things.
Real-time forum and chat pages.
Pros
Great for someone who loves a clean and simple UI.
Easy conversion of data into charts.
The application has great flexibility and scalability.
Cons
Low interface customization can be a problem for some users.
Currently, the app supports css and html codes only.
Customers have reported issues with API integrations.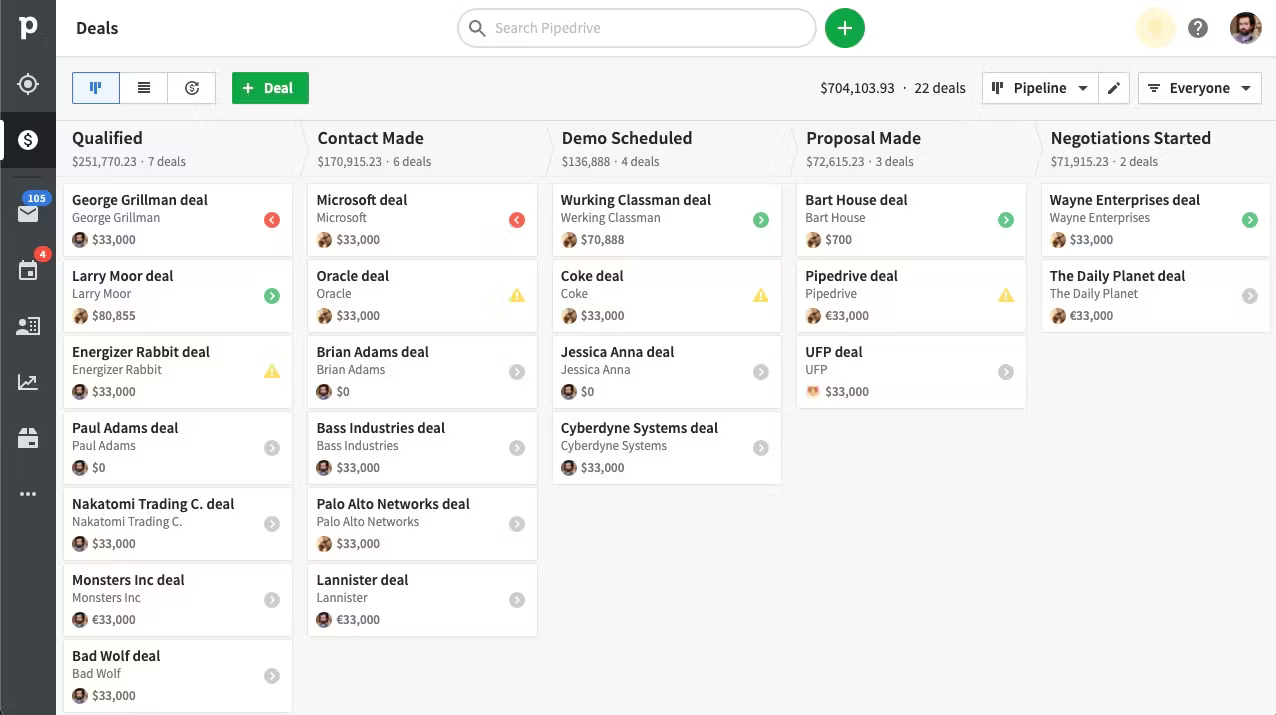 If you are in search of a business process management software that has its main focus on salesforce management, then Pipedrive is the one for you. It has a wide range of CRM tools and is suitable for all companies irrespective of their size. The design of the software is quite basic and has a high degree of usability as well.
Characteristics of Pipedrive
Has a plethora of marketing and salesforce automation tools.
It can be used efficiently through mobile as well.
In-depth reports and analytics are present.
Customer support and call-center feature is supported.
Pros
Can automate repetitive functions like email marketing.
Simple and easy-to-use interface.
Great customer support is offered by the application.
Cons
The learning curve can be pretty steep.
Customization may not be as great as some other apps available in the market.
The current pricing structure is a bit too rigid.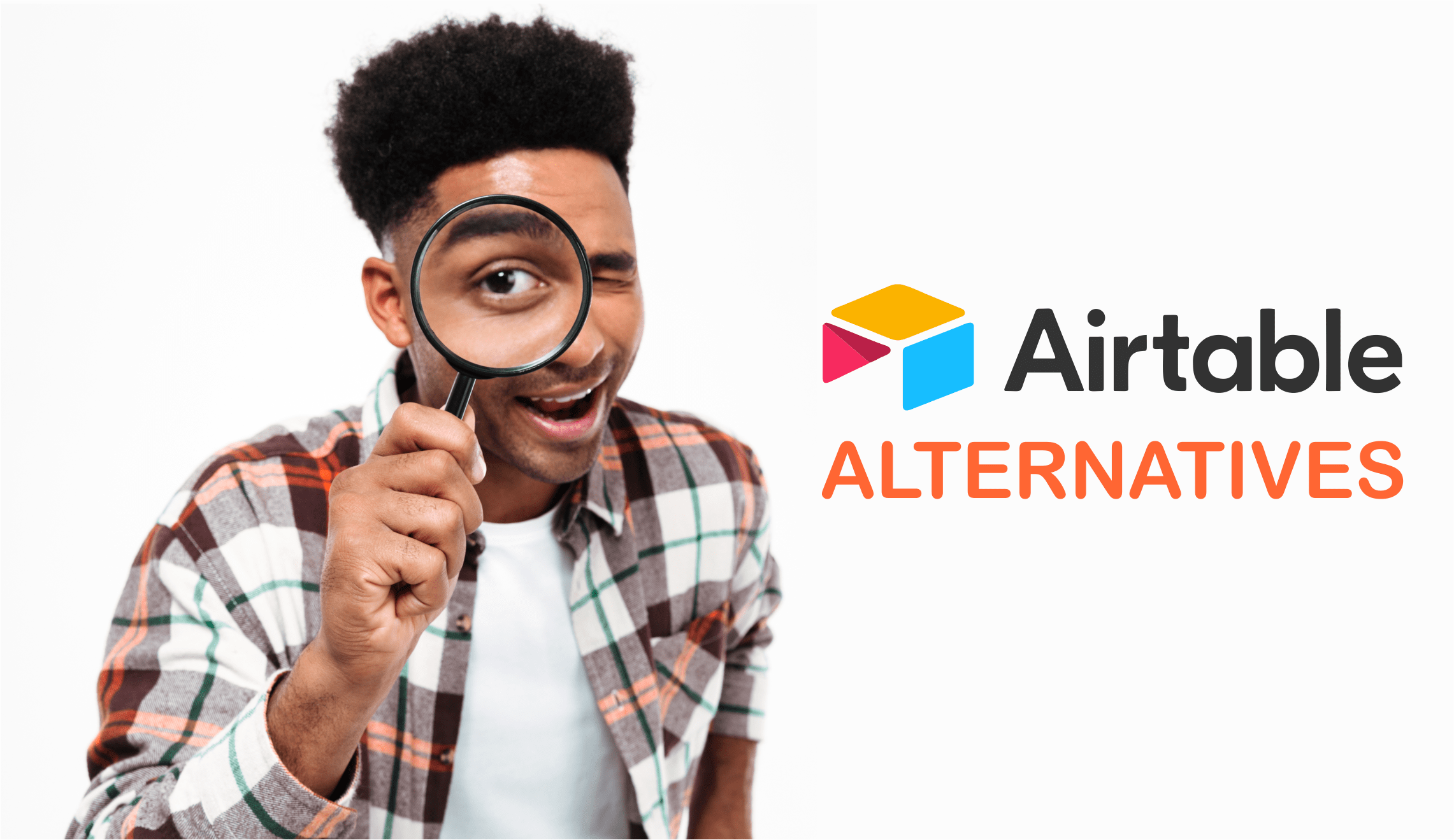 Conclusion
Do not get overwhelmed or confused by the sheer number of features listed above. Filter through them with the needs of your company and find the best business management software for your company.
In summary, business process management (BPM) is a process that aims to optimize company processes by identifying gaps, correcting them, automating new processes, and maintaining efficiency. BPM software like Stackby is a tool that allows companies to identify their key processes and optimize them through automation.
In 2023, several BPM software options are available, including Stackby, with unique features and benefits. For example, Stackby is an all-in-one BPM platform that offers a spreadsheet-style user experience with relational database functionality, real-time collaboration, and integration with more than 5,000 applications and services. Ultimately, the best BPM software depends on the specific needs and priorities of the business.