10 Free & Paid SEO Reporting Tools in 2023
What is the most important feature of an SEO reporting tool? Do you even need an SEO reporting tool for your website? Find out all in this blog!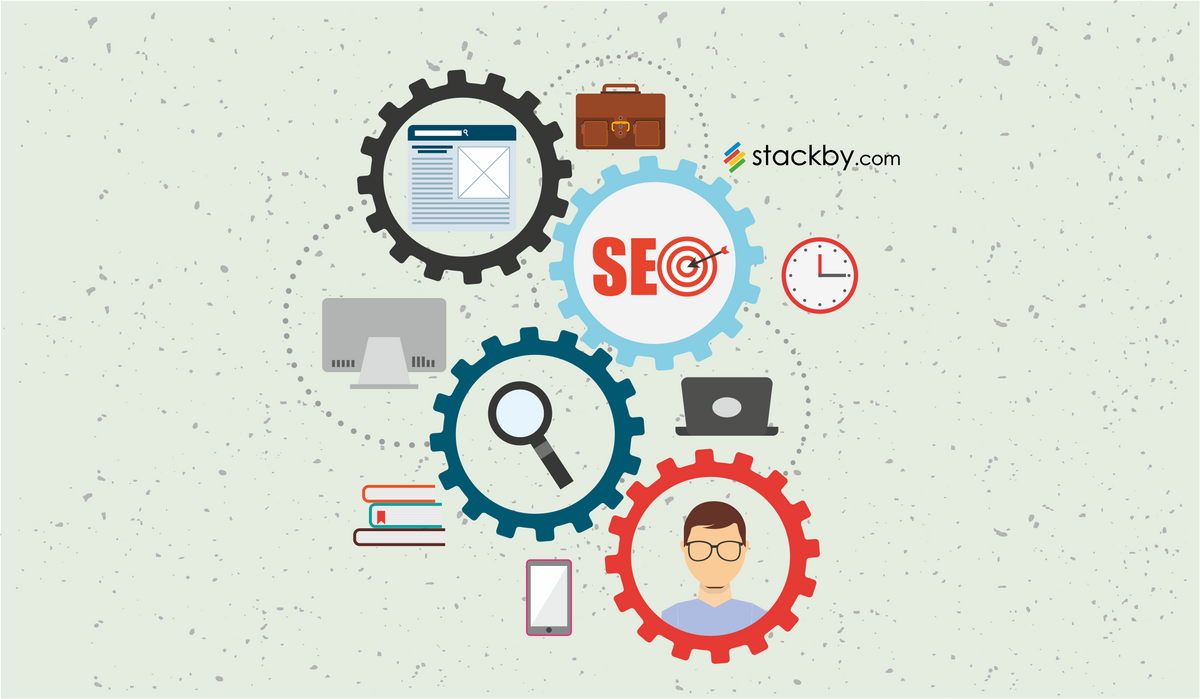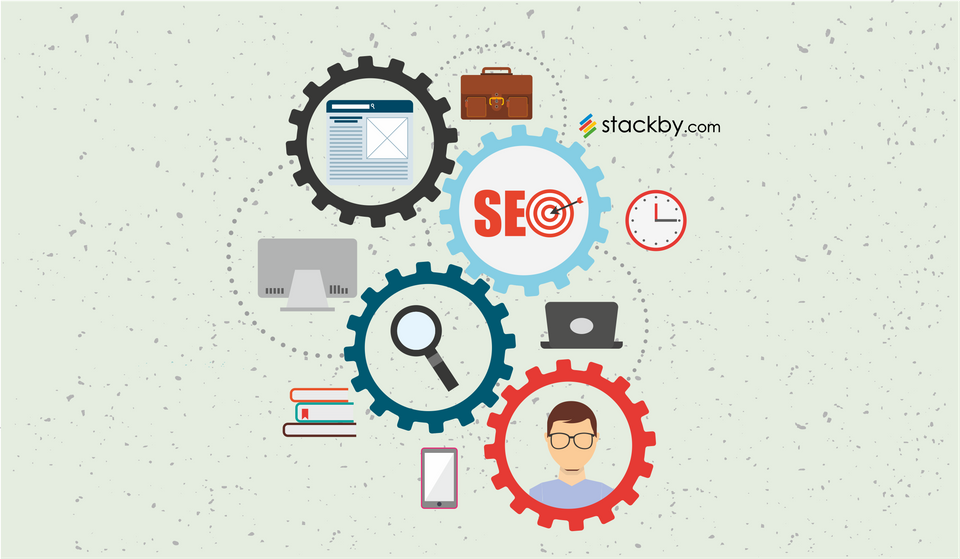 Before I start talking about the best SEO reporting tools, their prices, and the best features, let me ask you one question. Are you also someone who thinks that SEO is dead?
Well, I understand that it is becoming massively impossible to cheat Penguin and Panda (Google search ranking algorithm updates) which is why many marketers have given up saying that SEO is dead. But, let me remind you, it is very much alive, just like you and me!
Most people use search engines to find something. Almost 68% of online experiences begin with a search engine.
SEO is better for creating organic leads and sales. 61% of B2B marketers state that SEO and organic traffic generate more leads than any other marketing initiative. 70% of online marketers say that SEO is better than PPC for generating sales.
Being on the first page of Google Search results can make a big difference. The top page listed in a Google search has an average click-through rate of 32%. 75% of people never scroll past the first page of search engines.
SEO is pretty much crucial for websites even today. Without optimizing your websites and blogs for search engines, you will be missing a lot of business opportunities.
What is SEO Reporting and why is it Important?

To state in simple terms, SEO, or Search Engine Optimisation is the process of improving your website so that it can reach more and more people when they search for a product or service on a search engine like Google. SEO is measured using various metrics that search engines use to rank a web page such as:
CTR or click-through rate,
domain authority,
page speed,
keywords,
backlinks, and more.
An SEO report is generated to keep a track of all these metrics related to a website. It gives a complete idea about the performance of a website on search engines.
SEO reporting is important for a business for many reasons:
It gives a detailed report of every metric associated with search engine optimization. So, you can easily check which metric can be improved to improve the website's overall ranking.
On-page metrics that you can track using SEO reporting:
Bounce rate
Backlinks
Click-through rate
Conversion rate
Crawlable and indexable content
Keyword rankings
Keyword usage
Keyword clicks
Internal links
New users
Off-page metrics that you can track using SEO reporting:
Total number of backlinks
Backlinks from related websites
Anchor text
Link freshness
Link diversity
Social sharing
It can help you track your website's performance over time so that you can determine which SEO technique is working out for you and which is not.
It is quite difficult to track the SEO metrics manually. An SEO report makes it easier for marketers to track every important SEO metric automatically.
Last, but not least, an SEO report can be shared with all your team members and other stakeholders of your website to enhance the decision-making process.
Why do you need an SEO reporting tool?

An SEO reporting tool is software that can be used to track all the important search engine optimization metrics for a website automatically. It makes the process of SEO reporting much easier and faster, enabling marketers to concentrate on other important SEO tasks rather than just collecting data about the website. With an SEO Reporting tool, you can:
Save your time and energy from copying and pasting the important data from different analytics platforms such as Google search console, Ahrefs, SEMRush, SerpStat, PageSpeed, Google analytics, and so on.
Bring accurate data related to your website's performance in a centralized location to facilitate quick decision-making and collaboration of the whole team.
Connect with different third-party tools so that you can display all the essential KPIs in one place.
Handle a large number of clients and their SEO reporting easily.
While there can be many other factors like flexibility, ease of use, pricing, customer support, etc. that contribute to determining which SEO reporting tool is the best, the above points pretty much summarize what you need to look for in an SEO reporting tool. Now, let me introduce you to some of the best SEO reporting tools that I have come across, and using them can simplify your tasks as an SEO manager.
Read More: 5 SEO Templates to Supercharge your SEO Research & Save Hours
Best SEO Reporting Tools for 2022 (Paid & Free)

1. Ahrefs
Ahrefs is another popular SEO reporting tool that includes the complete SEO toolset for marketers. It includes 5 SEO reporting functionalities:
Site Audit - It allows you to track your website's SEO performance and find what's stopping you from success.
Site Explorer - It allows you to track search traffic and backlinks for your website.
Keywords Explorer - It allows you to generate new keyword ideas, analyze their ranking and calculate their potential.
Content Explorer - It makes it possible for you to discover top-performing content in your niche.
Rank Tracker - It helps you generate automatic reports for your website's performance.
Pricing: Ahrefs SEO reporting tool comes with 4 different pricing plans including – $99/month for – Lite plan, $199/month – Standard plan, $399/month for – Advanced plan, and $999/month for their Enterprise plan.
2. Semrush
SEMrush is another complex, in-depth SEO reporting tool that allows you to do SEO, content marketing, competitor research, PPC, and social media marketing from just one platform. Its SEO toolkit allows you to find local and national keywords, analyze backlinks for your website, run technical SEO audits and track your daily SERP positions.
Pricing: SEMRush comes with three pricing plans including - $119.95/mo - Pro Plan, $229.95/mo - Guru Plan, and $449.95/mo - Business Plan.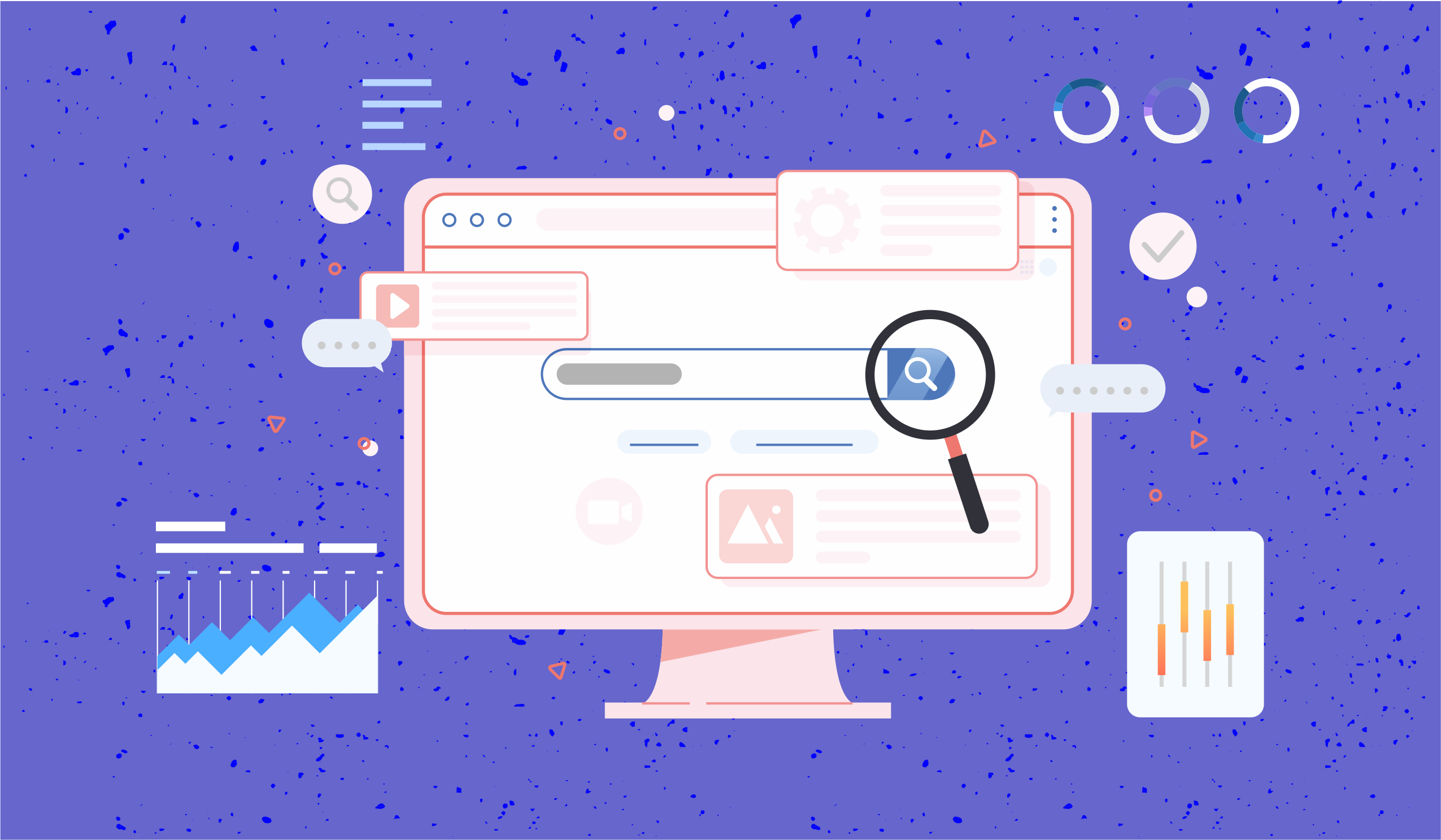 3. SE Ranking
Here's another best SEO reporting software that can make it possible for you to perform all your SEO-related tasks in one place. It comes with a variety of SEO tools such as a Keywords rank tracker, Backlink checker, Backlink monitor, on-page SEO checker, page changes monitor, and so on. When it comes to reporting, it includes one compact report builder tool that allows you to create detailed SEO progress reports for your website. You can also create white label reports and add your agency/business logo on every page of the report. You can also download the reports in different formats and share them with your clients/team.
Pricing: SE Ranking comes with three pricing plans - Essential Plan for $31.20/month, Pro Plan for $71.20/month, and Business Plan for $151.20/month.

4. Raven Tools
The last paid SEO reporting tool that you must check out is Raven Tools. It allows you to create dedicated SEO and marketing reports including automation. You can create SEO reports to see your website rankings, authority, backlink profile, organic traffic, etc., or run a comprehensive audit to identify on-page, off-page, and technical issues that need to be addressed. You can auto-generate a report by creating templates or create customized reports from scratch based on your SEO reporting requirements. It allows you to import data from Google sheets as well so that you create a complete SEO report pertaining to your business format.
Pricing: This SEO reporting tool comes with 5 different pricing plans suitable for companies of all sizes. Their pricing includes - Small Biz plan - $39/month, Start Plan - $79/month, Grow Plan - $139/month, Thrive Plan - $249/month, and Lead Plan - $399/month.
Free SEO Reporting Tools

Are there any free SEO reporting tools available? Yes! There are many free SEO reporting tools available in the market, but I would recommend you 5 tools by Google that can help you solve your basic SEO reporting needs.
This tool will not be new to you if you are in the SEO field for some time now. Google Analytics is a comprehensive tool that allows you to get everything about your website's performance, users, campaigns, and SEO all in one place. It also allows you to generate reports for your website.
You can generate automatic reports in real-time.
You can create traffic reports to monitor metrics related to your website's traffic and engagement.
You can create engagement reports including separate reports for events, conversions, and pages.
Google search console is another popular tool that helps in interpreting your website so that you can find out other websites are linking to your own and how your website is performing on the Google search engine. The search console can give you data regarding how Google crawls, indexes, and serves websites. You can create a variety of search console reports like Landing Pages report, Countries report, Devices report, and Queries report.
Google data studio is an amazing free tool that you can use to showcase your data as impressive visualizations. This software can help you create elaborative reports in just a few clicks. It includes sort, filter, and navigation features that help in enhancing your reports further. You can add charts, share reports with your team/clients, or even add Google Analytics tracking code to your report and create reports.
Another SEO reporting tool that particularly focuses on keywords, Google Keyword Planner can be used to search keywords related to your niche and create a keyword list for your website. It also includes bid estimates so that you can determine your advertising budget. You can then save your advertising plan or share it with your team and launch your campaign accordingly. You can download the keyword planner data easily as an excel file and then create your own report for your next marketing campaign.
My last suggestion for a free SEO reporting tool is Google Trends. This tool helps you find what the world is exactly looking for. All you have to do is search for a term on Google trends and you can download the search results as a spreadsheet. Then you can create effective reports based on the data you downloaded and showcase them to your team.
Top 10 SmartSuite Alternatives in 2023
Bonus Tool for Atuomated SEO Reporting: Stackby
When it comes to automated SEO reporting, Stackby is a promising option. Stackby is a no-code, automatic online database system that can help you organize and manage all your SEO data easily. With Stackby, you can easily connect with other SEO analytics tools like Ahrefs, SEMRush, etc., and bring in the essential KPIs data to generate automatic SEO reports.
Stackby's spreadsheet-like interface makes it easier to get started. But, once you are past that, this tool is a lot more powerful. It comes with more than 25 column types so that you can create your report the way you like.
Its API column type allows you to connect with third-party applications like SerpStat, Google Search Console, Google Analytics (GA4), Ahrefs, SEMRush, and many more so that you can bring your website's data automatically and create real-time SEO reports.
Stackby also includes different views that can help you visualize your SEO reports in a better way such as Kanban, Gallery, Calendar, Grid, etc.
You can add only those metrics in your SEO report that you need. Stackby includes an in-built JSON data explorer with which you can select the KPIs that you need in your SEO report. This way you can generate different reports for different stakeholders.
You can also set up time-triggered automation so that it fetches data automatically from the third-party apps and updates your SEO report.
Stackby includes free SEO reporting templates that can help you get started with your SEO reporting goals right away.
On-page SEO Reporting Template - Includes PageSpeed API and lets you keep a track of every webpage or website that is a part of your SEO process.
SEO Backlink Analysis Template - Includes the Backlink API and allows you to analyze your competitors, find opportunities, and conduct a complete backlink analysis of your website.
SEO Keyword Tracker Template - Includes the SerpStat API and allows you to automate your keyword research & track your keywords.
SEO Strategy Template - Includes a Keywords API and allows you to perform keyword analysis for your website.
Off-page SEO Metrics Template - Includes the Moz API and lets you  keep track of all the off-page SEO metrics in one place.
Technical SEO Audit Template - Helps you create an SEO audit report so that you can keep a check on your website's on-page SEO.
Pricing: You can use Stackby for free for a lifetime. However, if you want to access all our latest features and powerups, you need to buy a paid plan. Stackby includes 4 paid plans - Personal - $5 per user, per month, Economy - $9 per user, per month, Business - $18 per user, per month, Enterprise - custom pricing. Stackby is also running an offer where instead of paying monthly $9/user/monthly, you can get an annual deal at a fixed renewal price forever.
Learn how to make an SEO Audit Report with this short video:
P.S. – Stackby is also free! Add Stackby to your list of free SEO reporting tools as you can use our tool for free for generating reports. You can access all the main features like 25+ column types, different views, integrations, and sorting and filtering data all for free! Sign up here at any time and change your SEO reporting game.
Now, the choice is yours. Study every tool carefully and then make a choice. You might want to consider your budget and the frequency of reports that you want to create before selecting one of the best SEO reporting tools.
Frequently Asked Questions

1. Which is the best tool for SEO Reporting?
The answer to this question depends on your SEO reporting needs and budget. Many SEO experts prefer using an all-in-one tool for SEO like Ahrefs, SEMRush which allows you to manage your campaigns, monitor competitors, find keywords, and get content suggestions all in one place. While others prefer tools like Stackby that can help you manage your SEO projects as well as bring data from all SEO tools that you use in just one click and create reports that are easy to understand and visualize.

2. Why should I use an SEO reporting tool?
An SEO reporting tool will make it easier for you to track your on-page and off-page SEO progress. You can find the areas of improvement and see how your SEO efforts are turning out by measuring the right KPIs. An SEO reporting tool like Stackby also allows you to automate the reporting process so that you can get real-time reports daily/weekly/monthly based on your requirements.

3. What are the different types of SEO reports that a marketer must create or use?
You can use an SEO audit report to understand your complete website's progress over time in terms of SERP positions, unique page count, domain authority, etc. You should also create a report that helps you find keyword opportunities, paid search, CTR, and organic search rankings. Lastly, you should create a report for SEO competitor analysis so that you can keep a check on which keywords your competitors are using, what are their backlinks, and so on.